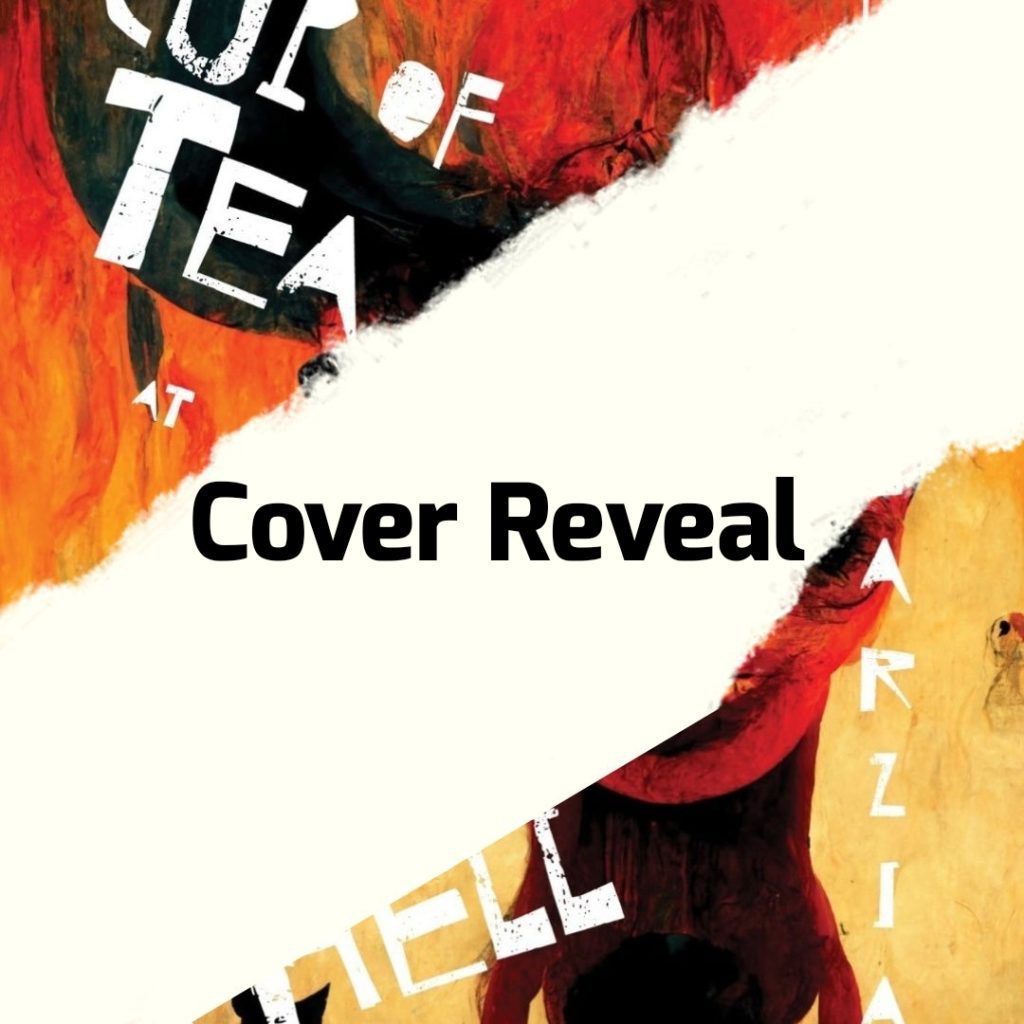 It is with great pleasure that FanFiAddict, in addition to Nick at Out of This World SFF, Fantasy Book Nerd, Jodie at Witty & Sarcastic Bookclub, and Rowena at Beneath A Thousand Skies, have come together to announce the official cover reveal and announcement for A Cup of Tea at the Mouth of Hell (Or, an Account of Catastrophe by Stoudemire McCloud, Demon) (release date: December 20, 2022) by self-published author Luke Tarzian.
This is a brand new novella that is different in tone from Luke's Shadow Twins and Adjacent Monsters series. A Cup of Tea at the Mouth of Hell is this weird and whimsical slice-of-life fantasy that demonstrates Luke's versatility in his storytelling. I believe readers will appreciate the tone of the narrative and the life it has given to the characters and setting. You can immediately tell what kind of story you're in for from the excellent title alone. The work of Neil Gaiman, particularly Good Omens, has some influence in this. In case it changes, I'll cautiously refrain from saying anything else.
Before the cover is revealed, here is his author bio and contact information: "Luke Tarzian was born in Bucharest, Romania. His parents made the extremely poor choice of adopting him less than six months into his life. As such, he's resided primarily in the United States and currently lives in California with his wife and their twin daughters. Somehow, they tolerate him. Unfortunately, he can also be found online and, to the dismay of his clients, also functions as a cover artist for independent authors."
Twitter – Instagram – Website (Author) – Website (Book Design)
Without further ado, the reason why we're here and the moment we've been waiting for… here is the COVER REVEAL for A CUP OF TEA AT THE MOUTH OF HELL… It's fantastic and designed by Luke himself.
.
.
.
.
.
.
.
.
.
.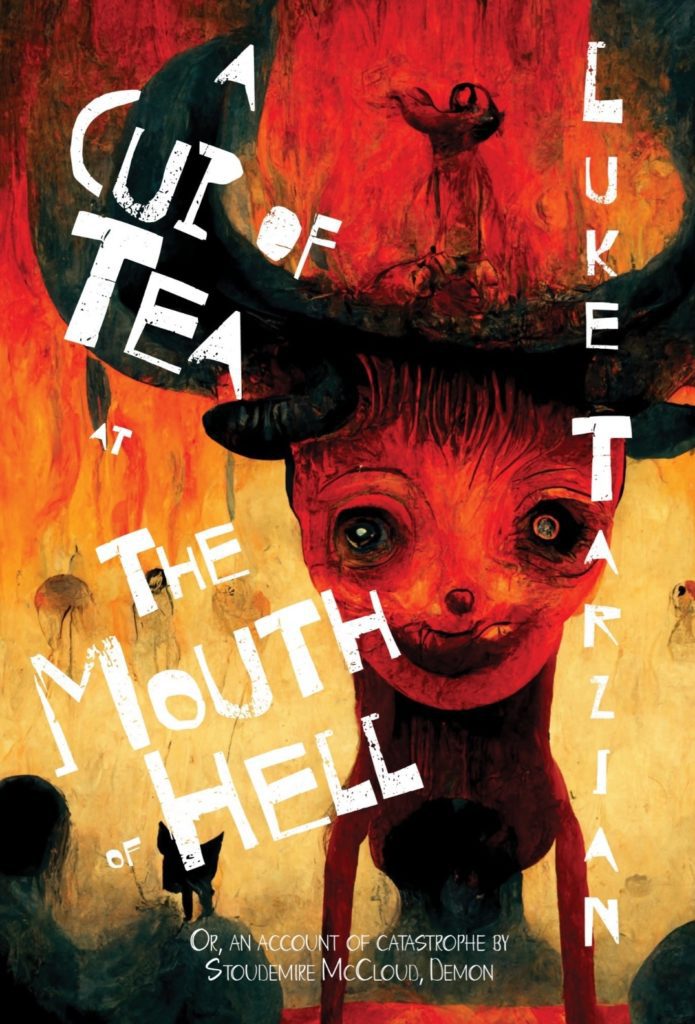 Blurb
BRIELY, A WORD ABOUT ORDER
Order is the focal point around which existence revolves. Without order there is only chaos. And in the halls of Damnation (pronounced Dam-NAWT-ion, thank you kindly) the first sign of impending chaos is a cup of tea made without the water having first been well and properly boiled in a kettle.
Why is this relevant, o nameless narrator? you ask. Who cares about the preparatory order of tea in the fires of Hell?
Lucifer, dear reader. After all, how does one expect to properly greet the newcomers to Hell without having first had a hot cup of tea to bulwark the cold?
Behold the Morning Star, frantic on the annual Morning of Souls, the arrival of Damnation's newest recruits.
Someone has misplaced the kettle.
A Cup of Tea at the Mouth of Hell goes on sale December 20, 2022. You can find pre-order information here. Thanks again for joining me in the cover reveal and announcement for Luke Tarzian's upcoming novella release.