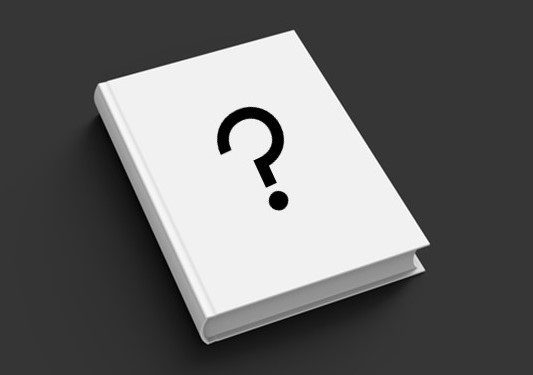 ---
Thanks to Patrick for allowing us here at FanFiAddict to reveal the brand-new cover for Shadow of a Dead God (Mennik Thorn # 1). Below you will find the original cover (done by Patrick himself), a note from the author, the brand-new cover for Shadow, a bit about Patrick, and links to follow him on social media + to purchase your very own copy.
---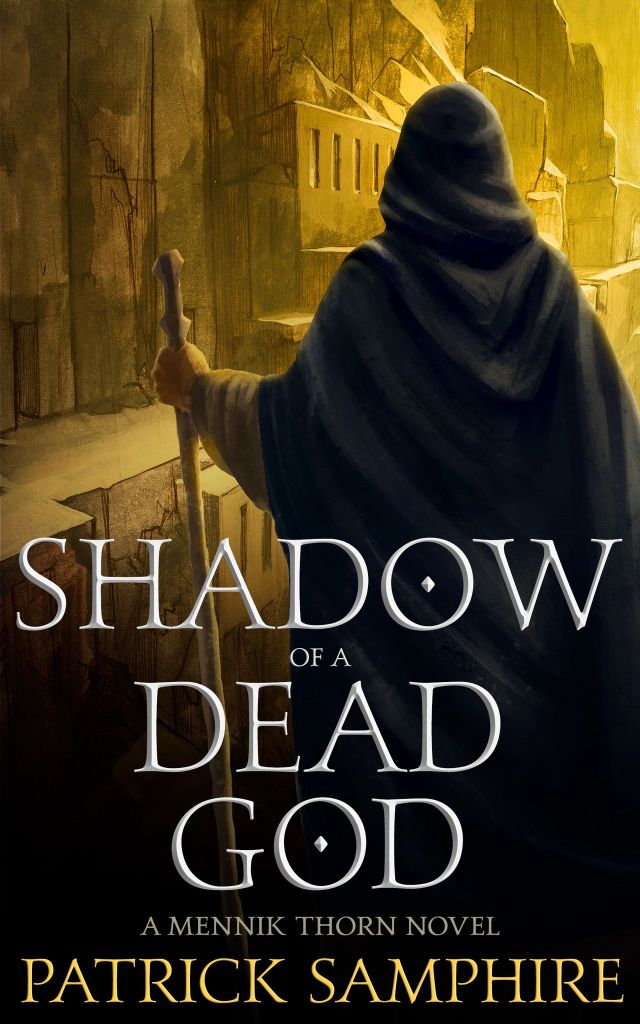 ---
Author's Note
Last May, my first fantasy novel, SHADOW OF A DEAD GOD, was published. Yeah, admittedly, choosing maybe the worst time in the last 75 years to launch a new novel and a new career was probably ill-advised. But despite that, it's been a wonderful experience. People seem to like the book (magic, monsters, and murder, why wouldn't you?), and I've found myself part of a community of readers, writers, and book bloggers that has been incredibly welcoming.
With the sequel, NECTAR FOR THE GOD, due out this year, I reckoned it was time to give the book the cover it deserved, and one that would match the sequel. I like the original cover, don't get me wrong. I designed it myself, and I was pretty pleased with it. But … it just isn't quite right for the book. It looks too gloomy and dark, and the book is more fun and energetic than that, in my opinion. So I commissioned artist Ömer Burak Önal to produce art for both SHADOW and its sequel, and what he has come up with is absolutely fantastic.
You'll get to see the cover for NECTAR FOR THE GOD later this year, but for now, let me present you with the brand new cover for SHADOW OF A DEAD GOD.
---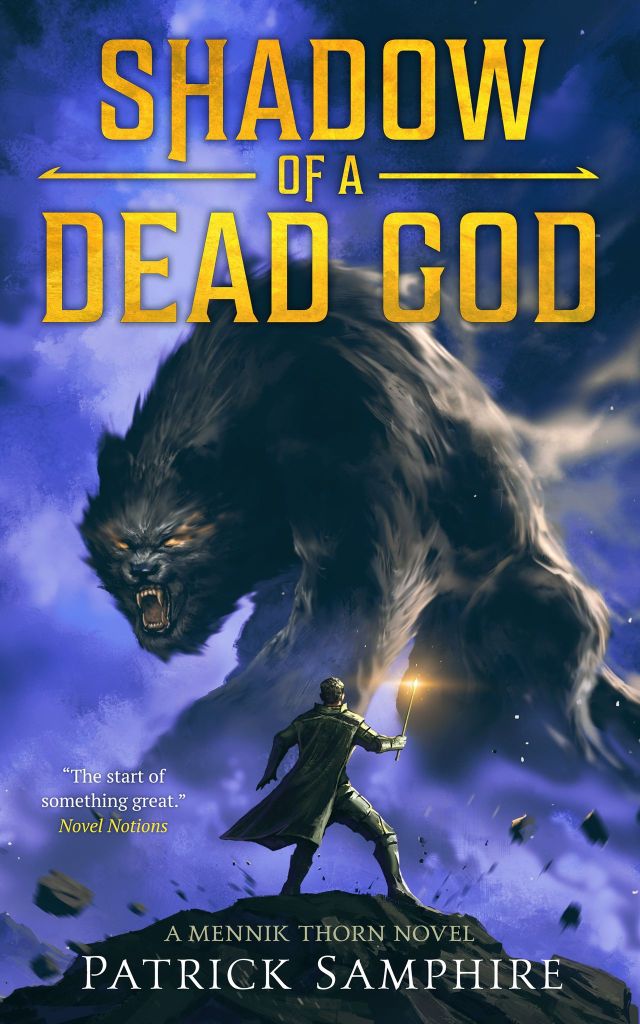 ---
Blurb
It was only supposed to be one little job – a simple curse-breaking for Mennik Thorn to pay back a favour to his oldest friend. But then it all blew up in his face. Now he's been framed for a murder he didn't commit.
So how is a second-rate mage, broke, traumatized, and with a habit of annoying the wrong people, supposed to prove his innocence when everyone believes he's guilty?
Mennik has no choice if he wants to get out of this: he is going to have to throw himself into the corrupt world of the city's high mages, a world he fled years ago. Faced by supernatural beasts, the mage-killing Ash Guard, and a ruthless, unknown adversary, it's going to take every trick Mennik can summon just to keep him and his friend alive.


But a new, dark power is rising in Agatos, and all that stands in its way is one damaged mage…

Finalist in the Self-Published Fantasy Blog-Off 2020 (SPFBO6)
Shortlisted for the Booknest Fantasy Award Best Self-published Novel 2020
---
About the Author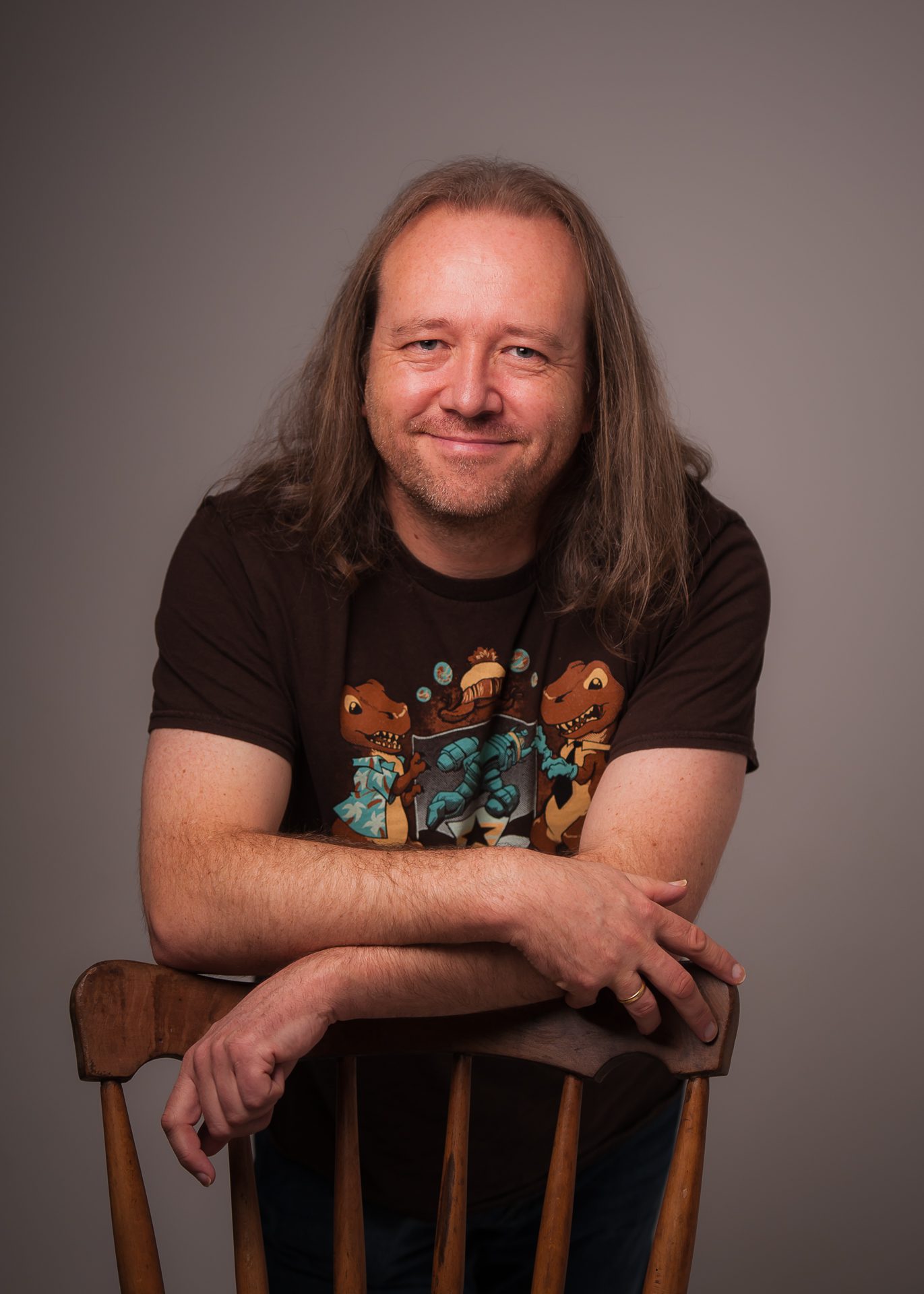 ---
Patrick Samphire started writing when he was fourteen years old and thought it would be a good way of getting out of English lessons. It didn't work, but he kept on writing anyway. He has lived in Zambia, Guyana, Austria and England. He now lives with his wife and two children in Wales, U.K. He has published almost twenty short stories and novellas, two novels for children, SECRETS OF THE DRAGON TOMB and THE EMPEROR OF MARS, and one adult fantasy novel, SHADOW OF A DEAD GOD.
---
Links
Amazon: http://mybook.to/ShadowGod
Goodreads: https://www.goodreads.com/book/show/53346109-shadow-of-a-dead-god
Newsletter: https://patricksamphire.com/newsletter
Twitter: https://twitter.com/patricksamphire/
Facebook: https://www.facebook.com/patricksamphireauthor
---
SPFBO Finalists Panel at TBRcon21