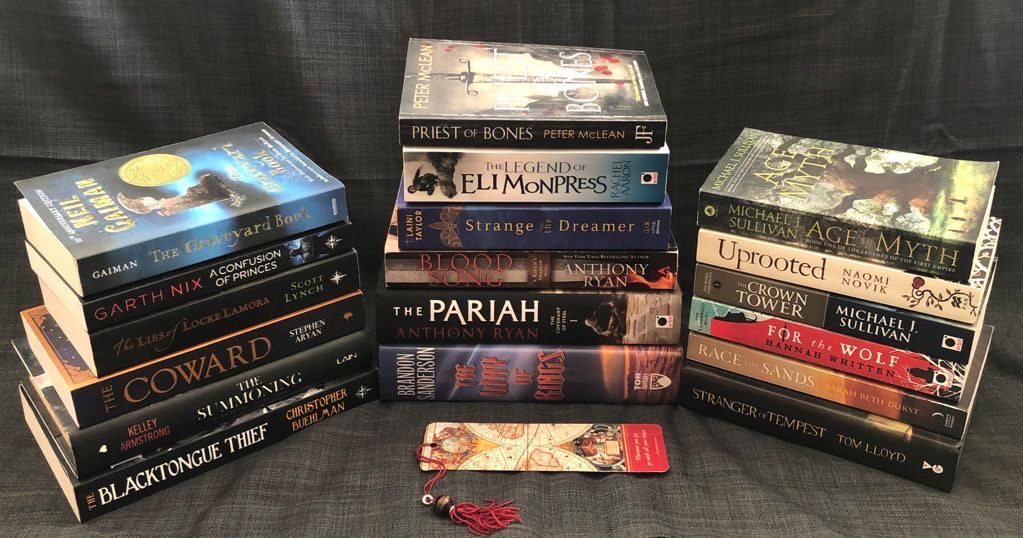 Hello again dear reader or listener! Today I come bearing uhm… Literary appetizers! Yes, that fits quite nicely.
As you'll have guessed from the title, I wanted to share with you some of the most captivating first lines in the SFF books I currently have at home (not including the old timey classics although maybe that's an idea for another day!). If you've ever given writing a go, you're an author, or you've just read writing tips/guides etc., you'll know that the opening lines of a book come with a certain level of pressure if not expectations. Everyone knows that just as you don't judge a book by its cover, you shouldn't stop to judge one from its first lines either, hell, maybe not even from its first chapter. But those first few words can nonetheless be what makes the difference between a reader continuing your book or putting it down immediately, as they first and foremost set the tone.
The beauty of subjectivity also means that what makes a first line captivating will be different for everyone and that's great! In my case, and for this post in particular, first lines that make an impression tend to be those that are especially ominous, amusing, or irreverent in some way. So, I've compiled a list of favorite openers from a mixed bunch of adult and YA novels, with the only limitation being that I've kept it to only the first books in their respective series (if they are part of one). The following then, is a series of quotes from the first chapter of each book, be it only the first sentence or a couple more.
I hope you enjoy this list and that if you haven't read the books these quotes hail from, that they'll entice you to do so in a future – I myself am yet to read a few of these actually… But, if I happened to have reviewed any of these for FanFiAddict or for Before We Go Blog in the past, I'll link said reviews with the titles, in case you're looking for something extra to convince you to read them, heh.
In no particular order then, I present:
The Legend of Eli Monpress by Rachel Aaron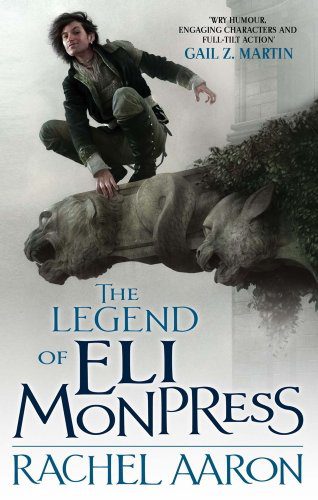 "In the prison under the castle Allaze, in the dark, moldy cells, where the greatest criminals in Mellinor spent the remainder of the lives counting rocks to stave off madness, Eli Monpress was trying to wake up a door."
Priest of Bones by Peter McLean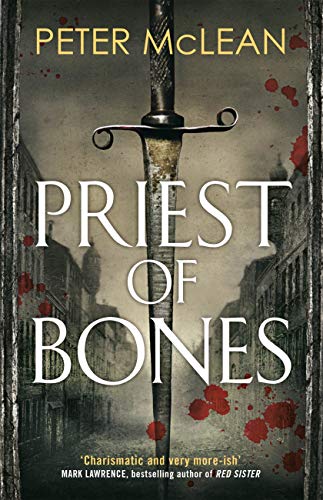 "After the war we came home.
Sixty-five thousand battle-shocked, trained killers came home to no jobs, no food, and the plague. What the fuck did Her Majesty think was going to happen?"
For the Wolf by Hannah Whitten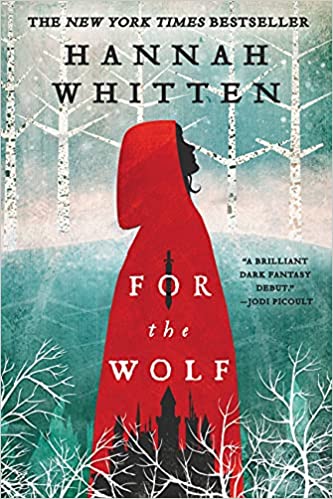 "Two nights before she was sent to the Wolf, Red wore a dress the color of blood."
The Pariah by Anthony Ryan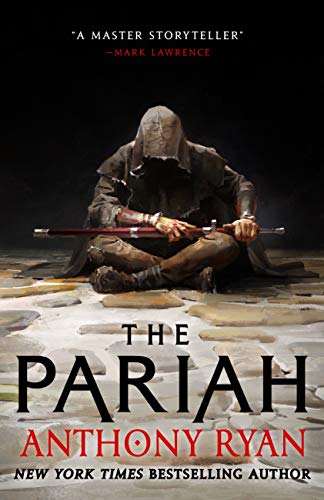 "Before killing a man, I always found it calming to regard the trees."
Strange the Dreamer by Laini Taylor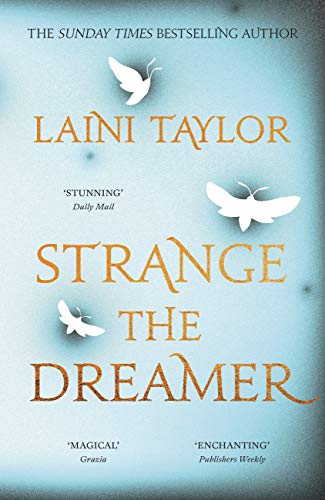 "On the second Sabbat of Twelfthmoon, in the city of Weep, a girl fell from the sky.
Her skin was blue, her blood was red."
Blood Song by Anthony Ryan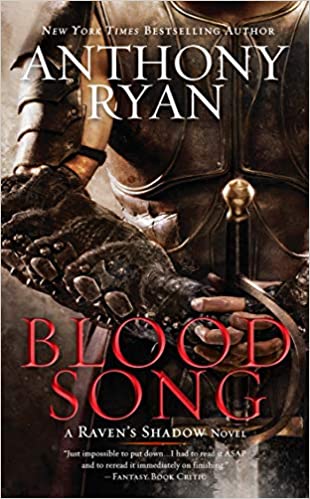 "He had many names. Although yet to reach his thirtieth year, history had seen fit to bestow upon him titles aplenty: Sword of the Realm to the mad king who sent him to plague us, the Young Hawk to the men who followed him through the trials of war, Darkblade to his Cumbraelin enemies and, as I was to learn much later, Beral Shak Ur to the enigmatic tribes of the Great Norther Forest – the Shadow of the Raven."
The Graveyard Book by Neil Gaiman
"There was a hand in the darkness, and it held a knife."
Age of Myth by Michael J. Sullivan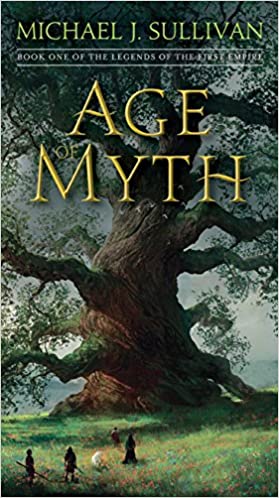 "Raithe's first impulse was to pray. Curse, cry, scream, pray – people did such things in their last minutes of life. But praying struck Raithe as absurd given that his problem was the angry god twenty feet away."
Uprooted by Naomi Novik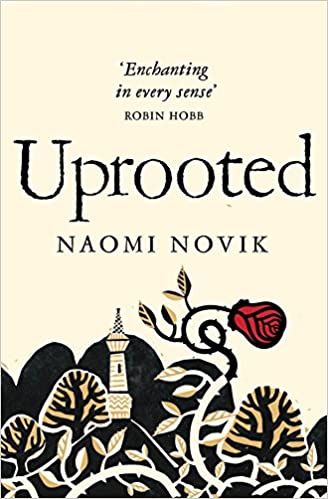 "Our Dragon doesn't eat the girls he takes, no matter what stories they tell outside our valley."
The Way of Kings by Brandon Sanderson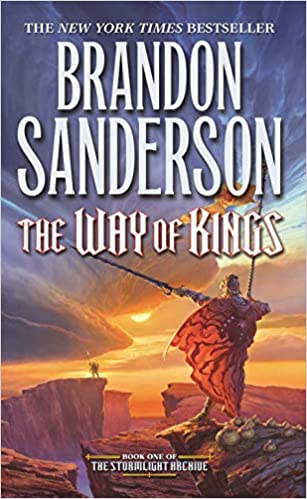 "Szeth-son-son-Vallano, Truthless of Shinovar, wore white on the day he was to kill a king."
The Crown Tower by Michael J. Sullivan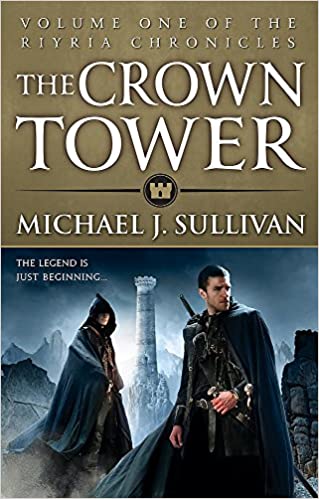 "Hadrian Blackwater hadn't gone more than five steps off the ship before he was robbed."
Stanger of Tempest by Tom Lloyd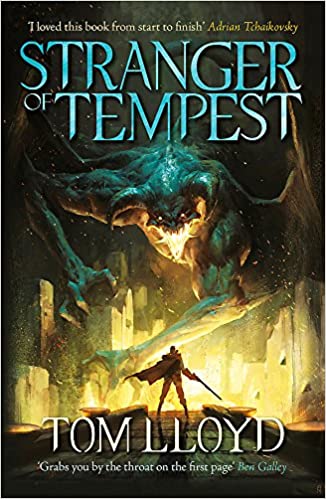 "For a damsel in distress, she was rather more spattered with someone else's blood that Lynx had expected. And naked. Very naked."
Race the Sands by Sarah Beth Durst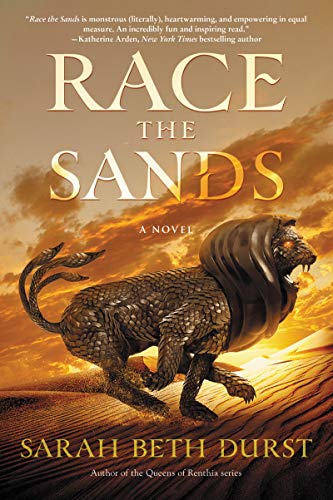 "Call it what it is: monster racing.
Forget that, and you die."
A Confusion of Princes by Garth Nix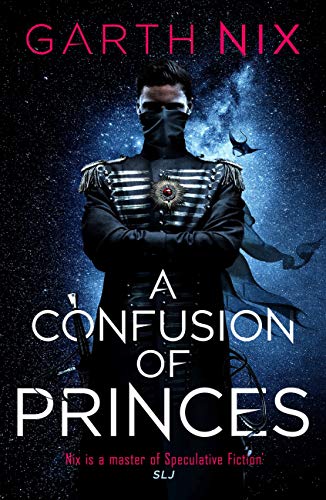 "I have died three times, and three times been reborn, though I am not yet twenty in the old Earth years by which it is still the fashion to measure time."
The Lies of Locke Lamora by Scott Lynch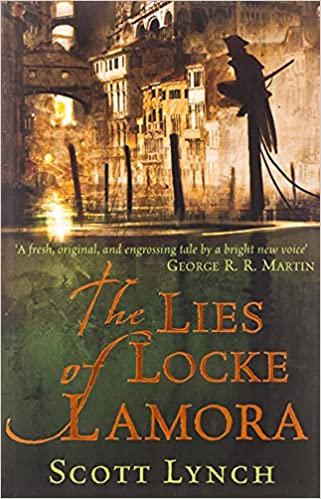 "At the height of the long went wet summer of the Seventy-Seventh Year of Sendovani, the Thiefmaster of Camorr paid a sudden and inannounced visit to the Eyeless Priest at the Temple of Perelandro, desperately hoping to sell him the Lamora boy."
The Coward by Stephen Aryan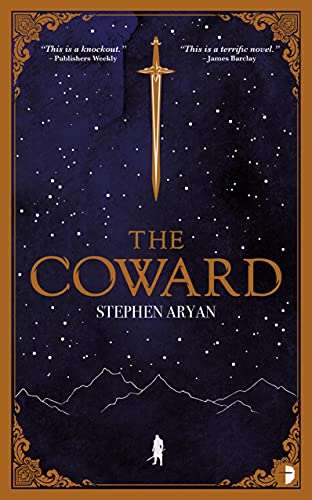 "Kell Kressia, slayer of the Ice Lich and saviour of the Five Kingdoms, tripped on a rake and fell into a pile of horse shit."
The Summoning by Kelley Armstrong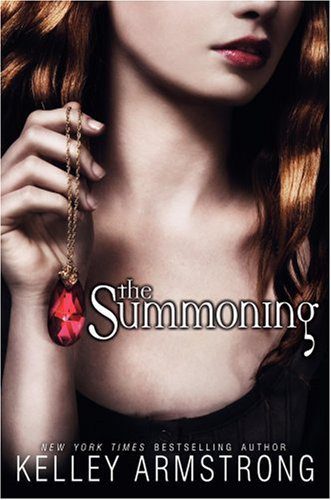 "Mommy forgot to warn the new babysitter about the basement."
The Blacktongue Thief by Christopher Buehlman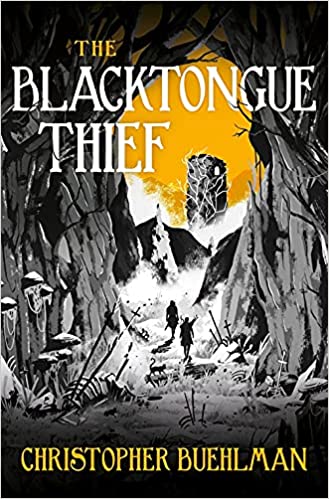 "I was about to die.
Worse, I was about to die with bastards."
So then, did any of these pique your interest more than the others, dear reader/listener? Or are there any first lines you think would fit well in this list or that you think I should check out? Do let me know and don't hesitate to say hi on Twitter, as always, I am more than happy to chat about books!
Until next time,
Eleni A.E.