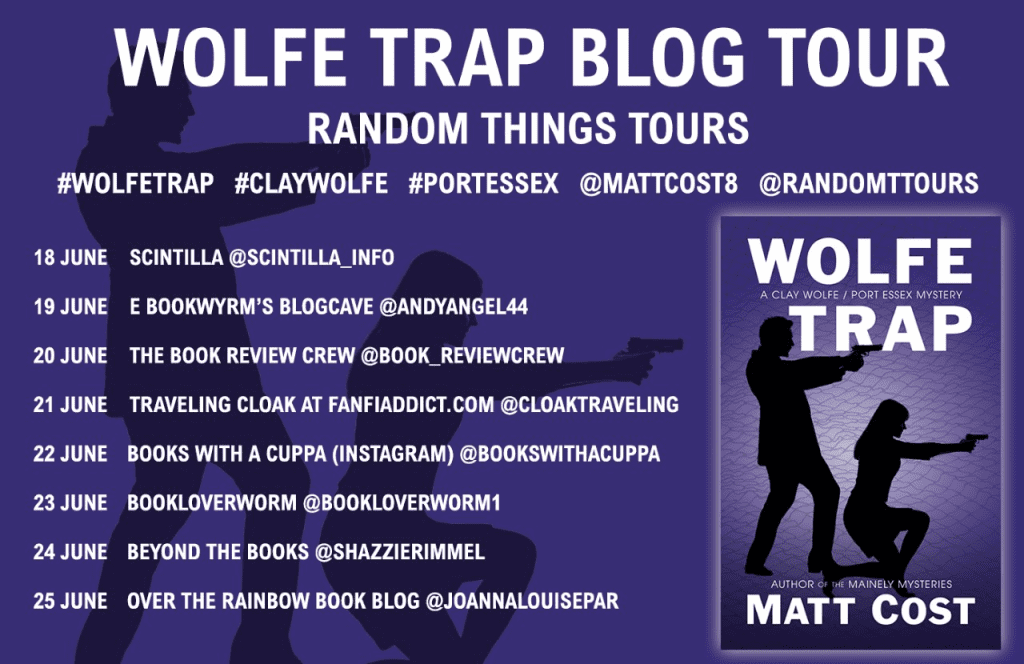 ---
Hello, book friends. I am back with a book tour, and this week we are talking about Wolfe Trap by Matthew Langdon Cost. Thank you to Anne Cater and Random Things Book Tours for including me in the tour. Please follow along with the tour according to the schedule below.
---
Book Information
Rating: 8.0/10
Synopsis
What evil lurks in Port Essex, Maine?

Clay Wolfe is a former Boston homicide detective who has left the police department to return home to Maine to care for his elderly grandfather and open a private detective agency. Haunted by being orphaned at an early age, and jaded by the corruption of the big city, Clay is happy to hit pause and investigate minor crimes.
"I want you to find the person who sold the drugs that killed my grandbaby."
When he is hired to find out who sold the drugs that killed a six-month-old baby girl, he has no idea of the evil that he is going to uncover in the underbelly of his hometown.
Wolfe Trap is a thrilling ride set in a small Maine town with rich characters and shocking plot twists that will keep the reader rapt until the final pages.
Review
WolfeTrap is the first installment in Cost's Clay Wolfe/Port Essex series. I have to say, I am always down for books like this. It is set in a sleepy, tourist town in the Northeast, which is not only creates a picturesque setting but also always factors into the plot in a really interesting way. I also like the fact that there are a few different plot lines playing out simultaneously, but in a small town like this everything is connected. The mystery is intriguing, and the pieces slowly unfurl to reveal a full picture that details the situation in its entirety.

I was really into the mood of the book, too. I do not know if this book is considered "noir" (as you all probably know, I am bad with sub-genres), but I get that similar-type of feeling from it. So much of the plot is pulled along by hushed conversations with cheesy dialogue in dark, smoky dive bars or *blush* in-between the sheets of secret lovers. I say all of these things in love, because it all adds to the detective book vibe in a very purposeful way.

Wolfe Trap hits those spots in the pleasure center of my brain that often get neglected by my steady diet of science fiction and fantasy. Recommended reading to anyone looking for an intriguing mystery that covers all the tropes of the genre and covers them well.
---
About the Author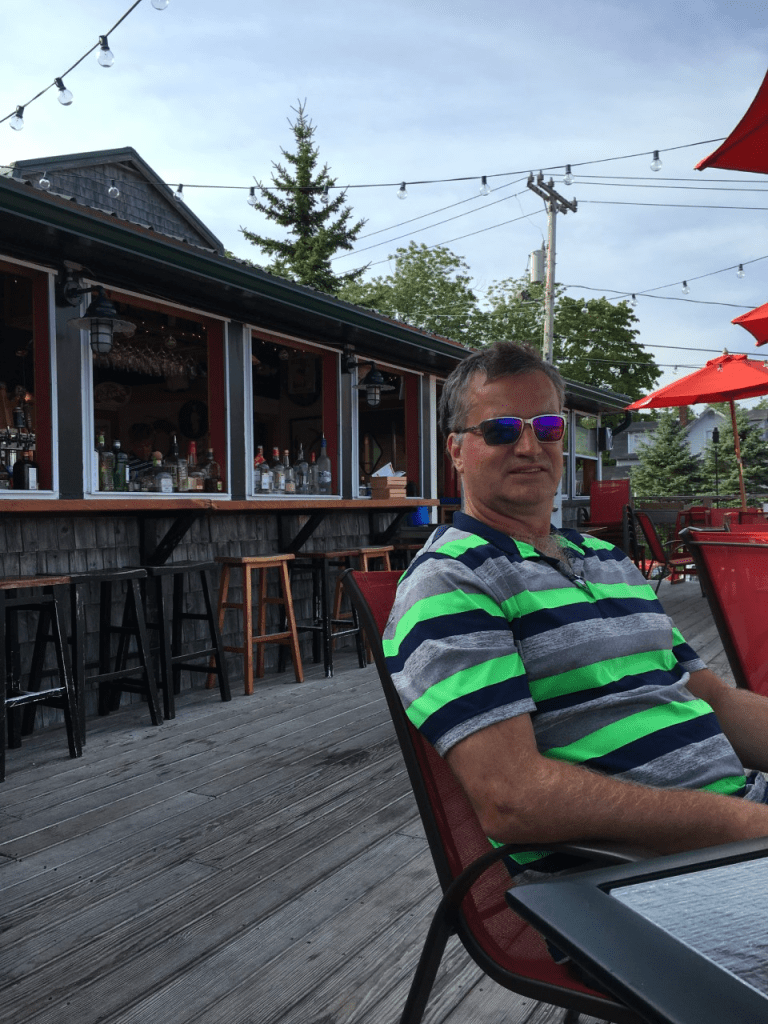 Over the years, Matt Cost (aka Matthew Langdon Cost) has owned a video store, a mystery book store, and a gym. He has also taught history and coached just about every sport imaginable. During those years – since age 8, actually – his true passion has been writing. I am Cuba: Fidel Castro and the Cuban Revolution (Encircle Publications, March, 2020) was his first traditionally-published novel. Mainely Power, the first of the Mainely Mysteries featuring private detective Goff Langdon, was published by Encircle in September 2020, followed by book 2 Mainely Fear (December 2020), and Mainely Money (March, 2021). Also forthcoming from Encircle Publications are his Clay Wolfe/Port Essex mystery series: Wolfe Trap, Mind Trap, and Mouse Trap; as well as his new historical fiction novel Love in a Time of Hate.