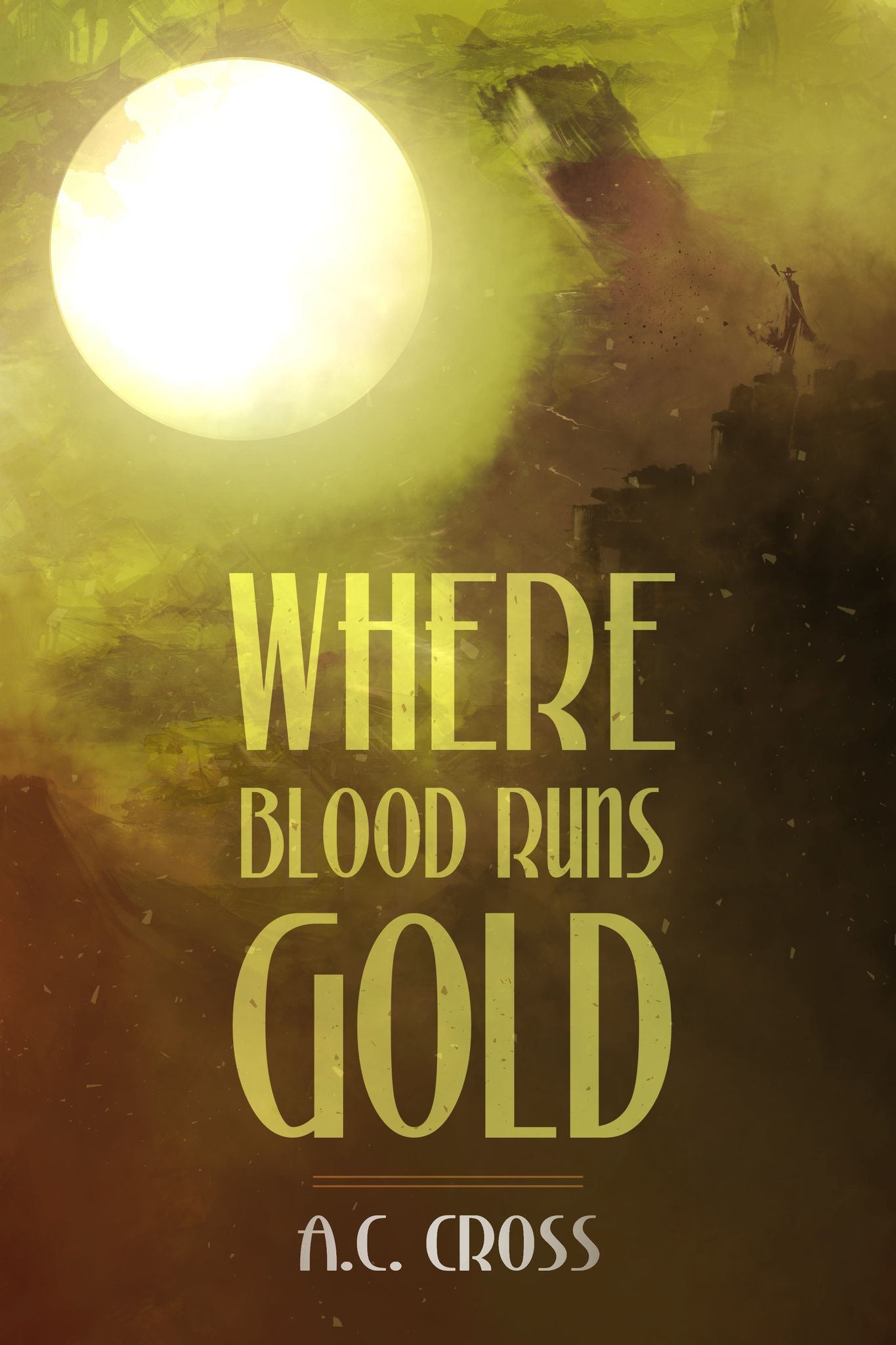 Rating: 8.5/10
Synopsis
Sheriff Errol Thorpe's life is chaotic, brutal, and above all, solitary. After an unimaginable loss years ago, all he feels is the compulsion to seek vengeance. But when a vulnerable family arrives in town, facing an ugly future, he is pulled headfirst into a web of violence, secrets, and things he never imagined. In search of truth and answers, Thorpe finds himself battling deadly flesh-eating Dust, acidic golden blood, and the political designs of powerful people – all the while learning how to be a person again. When Dust rises in San Dios, people hide indoors. When Sheriff Thorpe arrives, people run.
Review
While I haven't read much in the western genre before, I have seen more than a few shows and movies to have a general sense of what they're like. Where Blood Runs Gold met every criteria for a great western inspired story while also managing to surprise me with a big splash of the supernatural!
What I loved going into this book was how instant you get to know the MC. Sheriff Thorpe was a great character who I'd love to see star in his own movie. Honestly, if there was a back story to the young Errol I would 1000% read it! I loved his character and how he manages to make decisions as if they are black and white yet manages to keep everything in the grey. Does that make sense? It does in my head.
Another aspect of WBRG that I really enjoyed was how Cross managed to take something so traditional (the western genre) and make it still feel modern and new. I kept imagining the movie True Grit in my head while I was reading yet it felt like some strange sci-fi movie had snuck in and kept appearing throughout which I found really fun and different. Unlike the movie Cowboys and Aliens, which sucked. Don't watch it. #myhonestopinion
If you're someone who loves a good cliche and enjoys a good western every now and again I think you'll love this book. In my head I kept picturing all the different things that came up throughout the story as really dramatic film scenes because lots of them reminded me of things I'd seen before. Yet, if you don't like that kind of thing this certainly might put you off a bit even though the story was very good. In fact, I found the story very enjoyable and surprising almost every step of the way. It was honestly hard to know what exactly was going to happen next. Not to mention Cross wasn't shy about keeping things (mostly, besides the obvious) realistic and true to what should actually happen in real life.
My only negatives are mostly that I just felt like some of the story did drag a bit. However, not in a way that hindered my enjoyment of it. In my non author opinion I think it could have been a tad shorter overall and still have accomplished the same thing. I also still have a few unanswered questions but nothing major.
Where Blood Runs Gold is a hog-killen kind of book (that means fun and exciting city slicker), where you'll find some great characters in a western world surrounded by unusual and supernatural events that'll keep you guessing. Give it shot! This is a great book for SFF lovers that want something different without having to go quite that far.