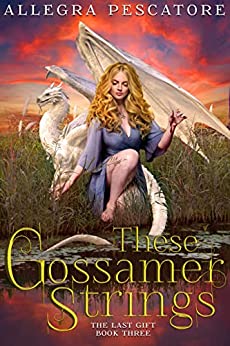 Rating: 9.0/10
Synopsis
A Silence is Broken. The River Beckons. The Forgotten Wait.
With eighteen days until her tribunal and Water Rite, Elenor must find a way to save her doena and keep her throne. The threat of war looms larger and only an alliance through marriage has the potential to save it. But who to trust when all her closest allies have secrets of their own?
The past is creeping up on them, a web of maneuvers and lies spreading back to before the fall of the DomEmpire. Gabriel can feel it constricting around them, drawing him ever closer to a future he never wanted. Confronting the truth of his heritage may be the only way to save Lirin, but at what cost?
Perhaps one the desert has already paid. Shaken after the death of the Red, the Mondaer must choose their path forward. Protect the new Gatekeeper and Incarnate as they have always done, or embrace a future without reliance on Gifts? Fedrik and Fay's safety depends on the answer, and it's not looking good. Would they be better off trusting Daemon, or is North right that he intends to use them as a weapon?
These Gossamer Strings is the final installment of the first arc of the Last Gift Series. Threads torn asunder are weaving back together and the Gatekeeper is coming for his Incarnate.
Review
Hello everyone! Thank you to Escapist Book Tours for allowing me to join in on the book tour for These Gossamer Strings, the epic fantasy by Allegra Pescatore. Welcome to my FanFiAddict stop on the book tour. I received a reading copy and this did not influence my thoughts or opinions.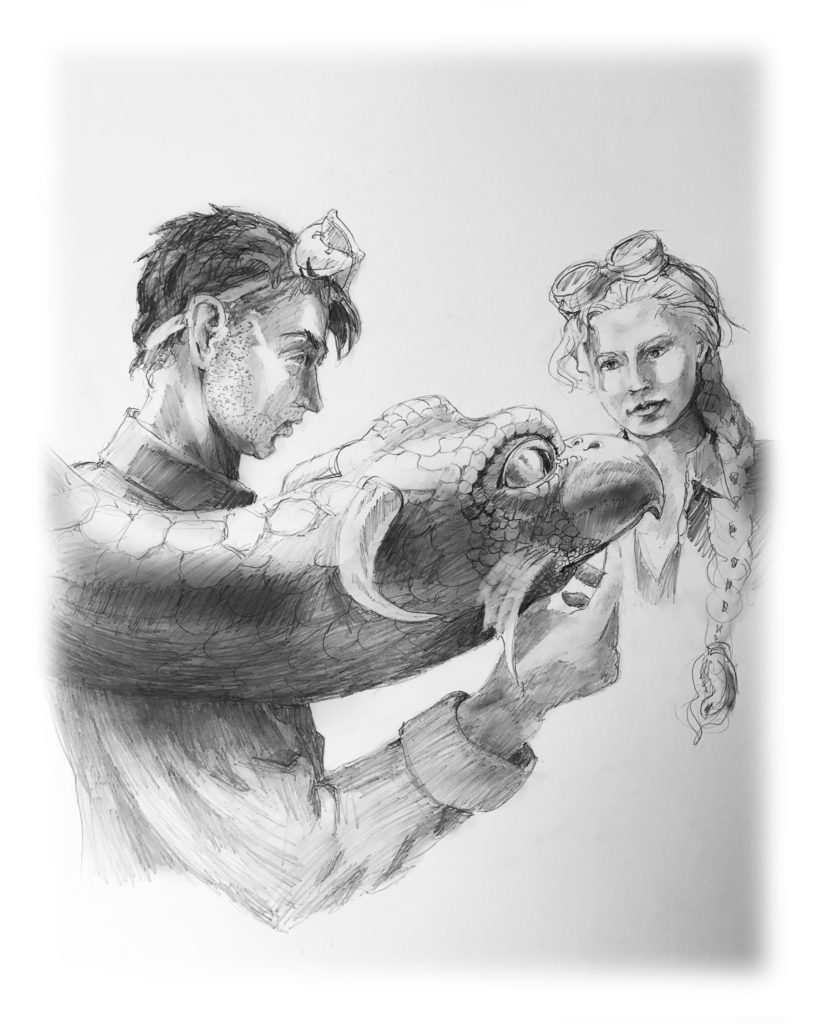 Woah! What a final installment. I have read all three books in a matter of days, including this one, despite that it's about 800 pages in length. This series is quite addictive and extremely readable.
As this is a review for the third book in the series, it is a bit more difficult to review without giving away too much information. One constant throughout the series that I can touch on and hopefully entice others to check out on their own, is with the world building and plot development. I didn't think I could be anymore impressed with it in the first two books, but I was blown away with the expansiveness. The way various plot threads come together delivers a satisfying payoff. The political intrigue and machinations continue to be present, making for some tricky maneuvering.
The characters have all grown into their own. Daemon continues to be my absolute favorite. Elenor has also grown on me during this third book. As with the plot, I don't want to get into too much of a character review for the sake of spoilers. The character representation continues to be one of the big highlights- a great example of disability and queer rep.
These Gossamer Strings is an achievement in imagination and creativity. There are threads that are heart wrenching and intense. Threads that feel infinite and endless. Although there are no cliffhangers in this book, there are still some threads that haven't been entirely woven yet so I think that is important to note for readers. These Gossamer Strings is the conclusion to the first story arc that is part of a much grander story. I will say that this series is an investment in time based on the length of the stories (though remember…. you'll fly through the pages)– I can promise you that it's worth it in the end. I can only imagine what Pescatore's character whiteboards look like at this point.
Thanks again to Escapist Book Tours and Allega Pescatore! Before you go, please check out the tour giveaway happening now! Click here to enter.
There are more stops after mine so here they are in case you wanted to follow along. Please refer to the tour's one stop hub for all relevant information.