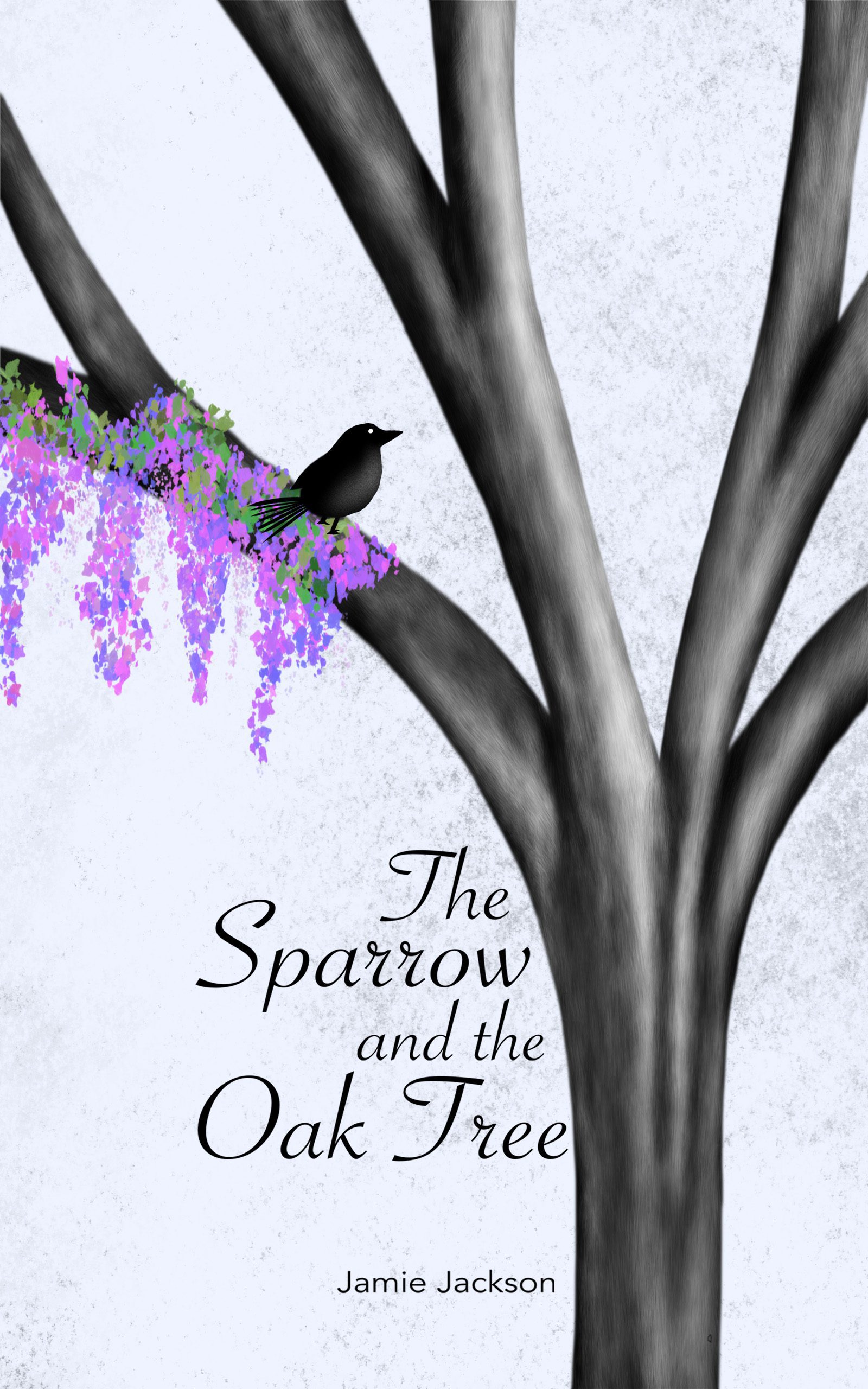 Rating: 8.5/10
Synopsis
Unicorns don't exist, and dragons aren't real, but the Fae are. And they are to be feared.

Or so the tales say.

As the sole sorceress within the Lion King's court and kingdom, Isolde is valued for her power, provided she fulfills the king's commands.

Her task? Deal with a child who has emerged from a forest no one has returned from in over one hundred years. As Isolde works to fulfill her order, accompanied by her nameless guardian, she'll encounter a creature she's only heard of through myth and legend…

When he kidnaps her.
Review
Thanks to Escapist Book Tours for letting me join in on this tour for The Sparrow and the Oak Tree, a stand-alone, adult fantasy romance. Welcome to the FanFiAddict stop on this tour.
This novel is a retelling of the tale of Tristan and Isolde. I have to admit I didn't know this tale very well, so I did some research before picking this up to see what it was all about. When I read it my first thought was that it was a bit of a difficult one to adapt and retell, so I was intrigued. Jamie Jackson took on this challenge and did a fantastic job. I really enjoyed this book.
We follow three main characters. There is Sparrow (Isolde), a sorceress in the service of the king who has been sent on a job to 'deal with' a strange child who recently appeared wandering out of a forest that nobody every goes in or out of. We also have Bear, a soldier sent to accompany her and keep her safe. Then there is Oak (Tristan), a Fae, who is very mysterious and unexpectedly stole my heart.
Being a fantasy romance, the romance part of the story takes up a lot of the page time here. It's done excellently and I had a great time following these two star-crossed lovers. The story does diverge somewhat from the original tale of course but it's a great adaptation. There were strong Romeo and Juliet vibes making this story equal parts sweet and charming, and tragic at the same time. There was potential for this story to feel like 'insta-love' but it does not fall into that territory at all. The relationship between the two main characters was built up so well for the short page count.
I really loved the characters and how they were written. I found Isolde to be a strong heroine but not in the 'warrior woman' kind of way that is becoming so common in a lot of books these days. There is nothing wrong with that, but it was great to read about a heroine who is comfortable in who she is while still taking care of herself when it counts. Bear was also one I wasn't expecting to love as much as I did. I would have liked to see a bit more depth for his character but what we did get was great. His mysterious past is told to us somewhat but I feel there could have been room to expand on this too, making him a more rounded character overall. Also, like any good fantasy romance the banter is top notch.
There is a good balance between the romance scenes and the action, making the pacing quite fast for the book overall. There are even undead zombies, so this book really does have it all! It's also a standalone, which is always welcome to me as I slowly drown in all the lengthy fantasy book series on my tbr. The ending is also wonderful and left me a bit shook to be honest.
Highly recommended if you are looking for a fun, refreshing romance story and if you want to read a retelling that stands out from the crowd.
Here is the information for the rest of the tour, so do check it out if you are interested. Thank you again to Escapist Tours and the author for this chance to be involved and for the review copy.