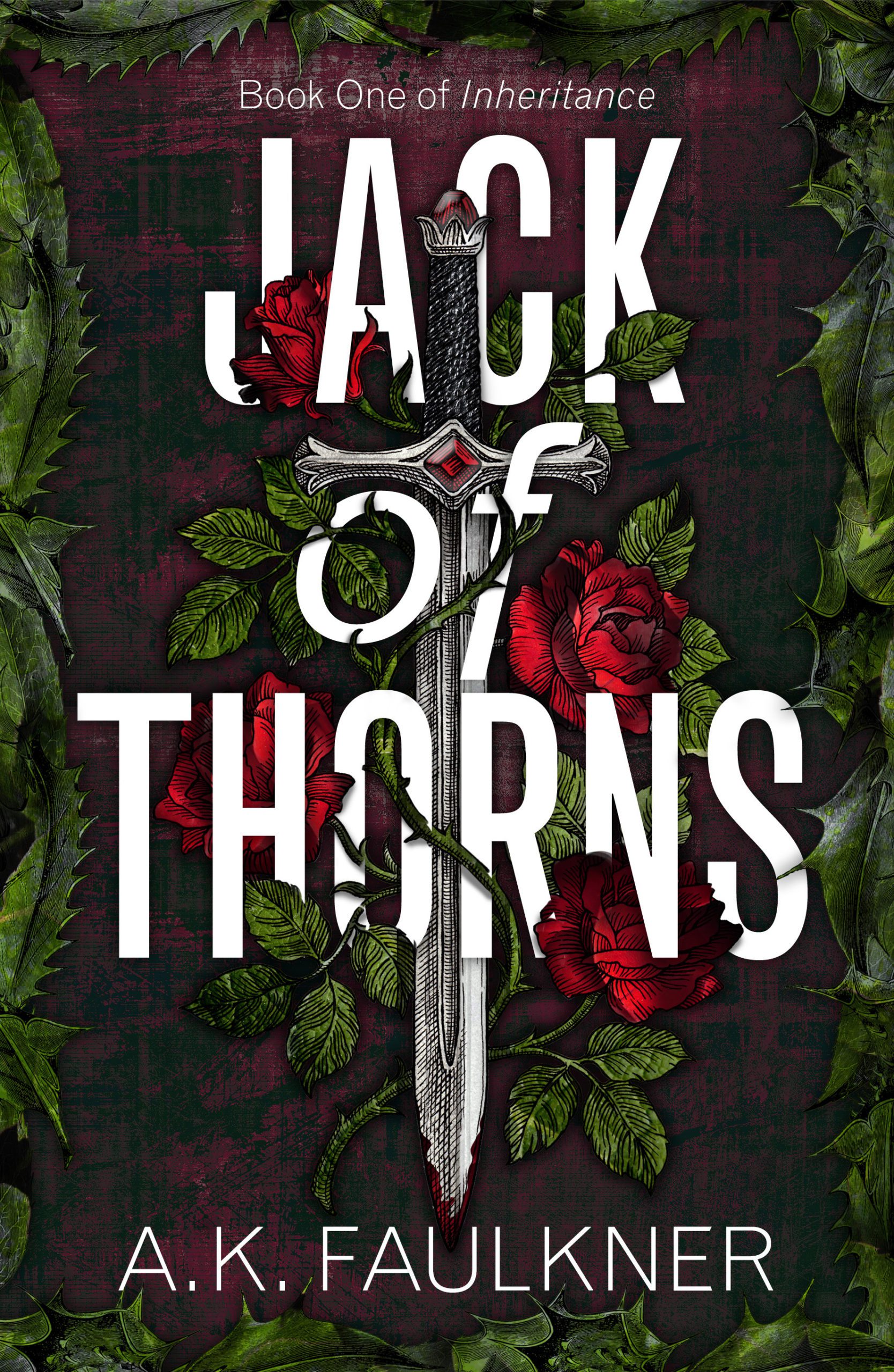 Rating: 8.5/10
Synopsis
You'd think seeing the future would make life easy, but Laurence Riley knows better.
No matter how hard he tries to master the chaos, everything slips out of control. His violent ex- boyfriend, his supernatural talents, his drug addiction—seeing what's coming doesn't help with any of them.
He needs help and he knows it. Help that only a god can provide.
The answer to his prayers is Jack, who offers help reining in his powers and mastering his life. In exchange, all Jack asks is regular offerings of sexual energy from Laurance's conquests. A month ago, that would have been just fine with Laurence. If not for Quentin, it still would be.
Devastatingly handsome, incredibly desirable, and so far out of Laurence's league it's not even funny, Quentin is the flame to Laurence's moth. Laurence doesn't want anyone else, he can't think of anyone else, and neither Quentin's frustratingly chaste behavior nor his uncontrollable telekinesis are enough to put him off. Not even if his focus on Quentin means breaking his bargain with Jack and facing the consequences of disappointing a god.
Laurence doesn't need to see the future to know that's a bad idea, but he has no clue how dangerous Jack really is…
Review
Hello everyone! Thank you to Escapist Book Tours for allowing me to join in on the book tour for Jack of Thorns, a LGBTQ+ urban fantasy by A.K. Faulkner. Welcome to my FanFiAddict stop on the book tour. I received a reading copy and this did not influence my thoughts or opinions.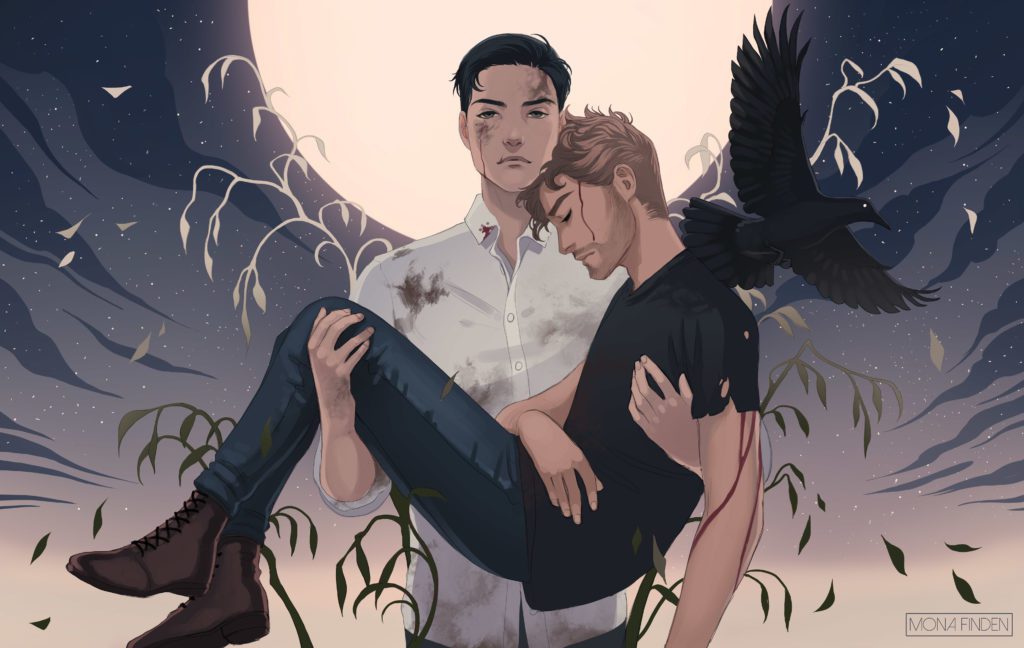 Jack of Thorns is the first book (of eight) in the Inheritance series. I want to also mention that this is an entry in the Self Published Fantasy Blog Off 8 (SPFBO8). I took some time after entries were announced to go through each book and pull out those that captured my attention. The cover drew me in initially and stood out from the 300 entries. I had already gotten the book when the tour was announced and I made sure I didn't miss out.
"Time was such an odd thing. Everything depended on it, and yet it cared for nothing. It was in some sense the ultimate apex predator, shaping all landscapes and yet consuming all who lived within it."
Jack of Thorns follows the lives (using dual POVs) of two men who have more in common than they imagine, despite coming from entirely different lives. Laurence is one of the main characters – he is an addict, florist, and descendent of an ancient Celtic deity. Quentin is the complete opposite – a British aristocrat and psychokinetic.
The juxtaposition of Laurence and Quentin emphasized their qualities and traits. Laurence was quite full of chaotic energy. I enjoyed his psychic abilities of being able to glimpse the future and that he could use his energy to grow and heal plants as well as his pagan spirituality. The close relationship he has with his mom made my heart melt and reminded me of Blue and her mom from The Raven Cycle— one of my favorite series in the universe. I love the way Laurence described time (above quote)- it's a hauntingly beautiful way of describing such a complex idea. As someone who has finally found their green thumb, having a main character as a florist was so lovely to read. All in all, Laurence was a bit of a complex mess fighting for a sense of belonging in his life.
Quentin was quite introspective and I enjoyed seeing the world through his eyes. He talks often in a third person sort of way, using "one" instead of "I" (e,g, One does not know instead of I do not know) and I guess that was a character quirk. Quentin also misses quite a bit of hidden context and meaning. As an American, I loved all of the generalizations about us and felt totally called out on multiple occasions- especially the part where Quentin wonders why we spill every detail about ourselves to strangers because omg… GUILTY! The nature/fertility god added such a fantastic and interesting mix to the story.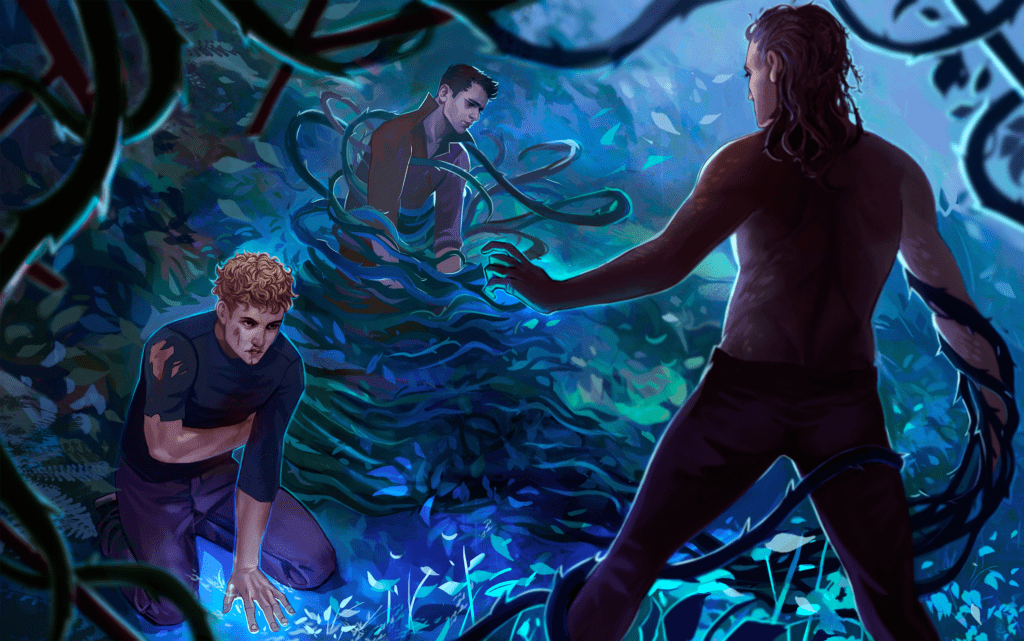 Despite the synopsis, this is quite a slow burn of a romance. The characters have a lot to work through so I imagine we'll see many personal moments throughout the series especially as their psychic abilities become alive when their going through something trauma related. Quentin feels a bit demisexual which would make my demi heart happy because I don't see this rep enough. I love when Quentin begins to sort through his feelings and emotions of being cared for and vice versa because I don't thing those are feelings he's ever been shown before.
I believe that this was a great introduction to a series for anyone looking for a solid, slow burn m/m fantasy with the promise of further character development and world building across the series. The tough topics are skillfully handled and the story is wholly absorbing. It's a journey of self-discovery where heart and perspective are overall themes. I clicked around on the series website— which I linked below in the authors bio— and it's awesome. You can take quizzes to learn what character you are, your magic style, and what your gift would be. I love these fun additions!
Content/Trigger Warnings: Shown on page: Gaslighting, Coercive control, Attempted sexual assault, Threatened sexual assault, Drug use, Drug overdose, Alcoholism, Blood, Death, Classism, Vomiting; Alluded to: Childhood sexual assault
I wanted to close by giving another huge thanks to Escapist Book Tours for allowing me the opportunity to join the book tour.
Before you go, I'd like to mention that Escapist Book Tours is currently running a International giveaway in conjunction with this tour. You could win a paperback copy of Jack of Thorns as grand prize and runner(s) up can win an ebook or audiobook.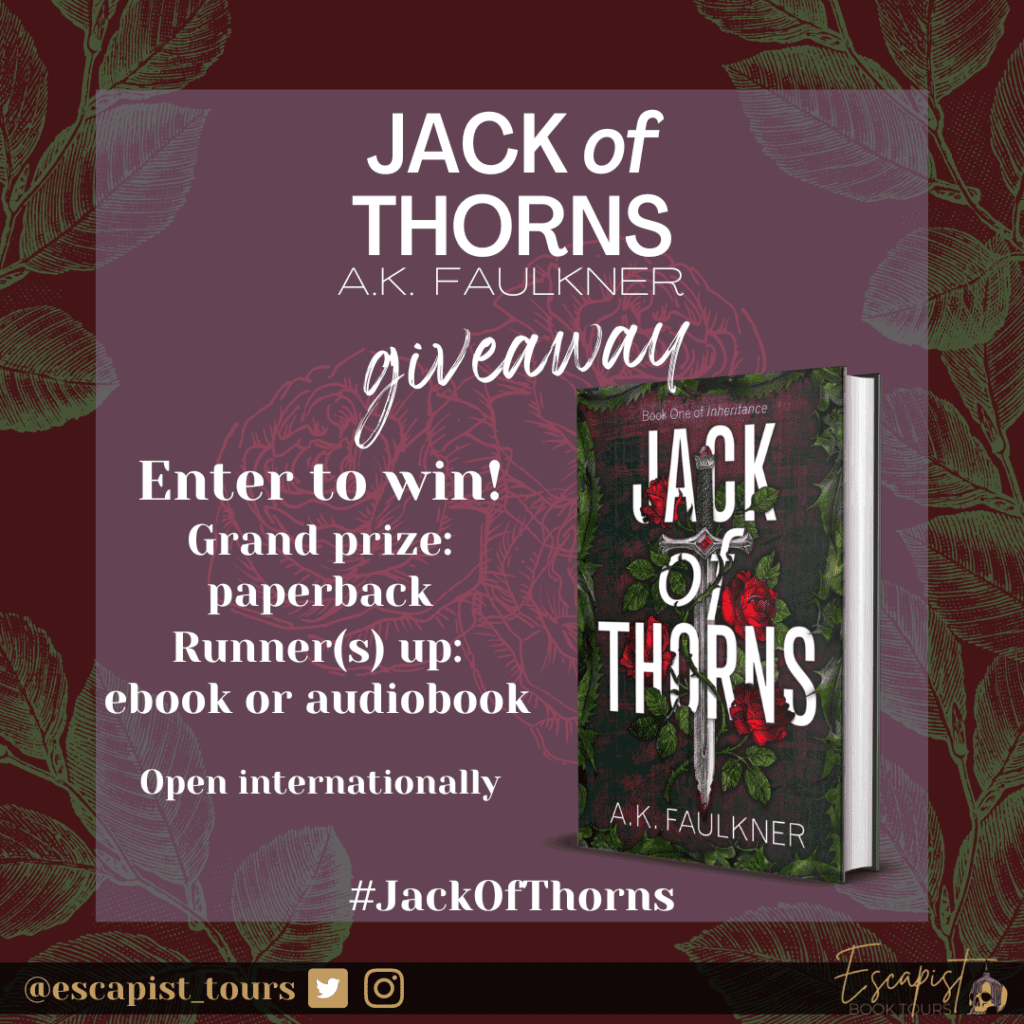 To enter, just click here. Winners will be chosen at random and the giveaway ends on Sunday, July 24th, 2022 at 11:59pm EST.
Author Bio & Information:
AK Faulkner is the author of the Inheritance series of contemporary fantasy novels, which begins with Jack of Thorns. AK lives just outside of London, England, with a charismatic Corgi. Together they fight crime and try not to light too many fires on the way.
Twitter ~ Instagram ~ Discord ~ Series Site
There are still a few more days left in the book tour so if you're interested in checking out the rest, be sure to check out the official tour page that is your one stop hub where all of the book information is gathered in addition to all of our tour stops and reviews.