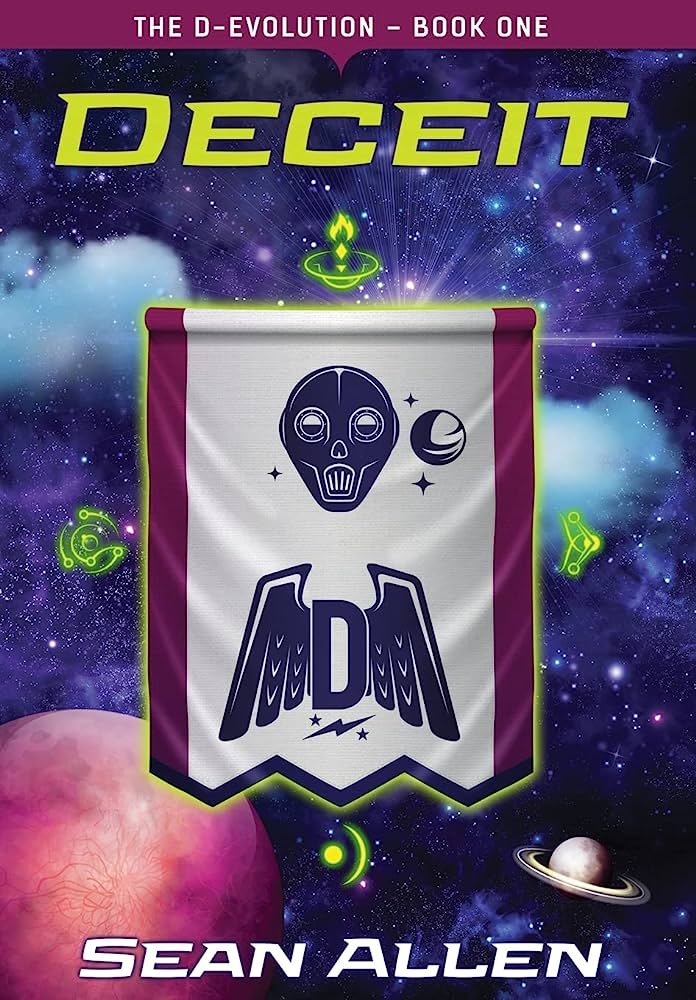 Rating: 8.5/10
Synopsis
A galaxy on the edge of crumbling. A human who shouldn't exist. One last chance to save the stars.
Colonel Jerrel Abalias is furious with himself. After his best soldier dies at the hands of an assassin, he fears his failure may have cost the Dissension its last hope of winning the ages-long war. But one of his troops recognizes the killer's ship, and the hard-bitten warrior is determined to hunt it to the ends of the galaxy.
Dezmara Strykar is too cunning for her own good. After waking from cryosleep to find her race all but extinct and her memories completely wiped, the expert pilot is desperate for a sign she's not the only human left alive. But to fund her near-hopeless search, she turns to smuggling and gains the kind of notoriety that draws dangerous attention.
Setting a trap to bring the murderer to justice, Abalias races against time to salvage his people's crumbling hope. And accused of a crime she didn't commit, Dezmara finds herself pursued by an entire army bent on her destruction.
Can the gutsy survivor escape an ever-tightening noose, or will the Dissension hang her for a betrayal she knows nothing about?
Review
F*CK! It didn't feel right to start this review with any other word. Sean Allen has written an exciting addition to the world of science fiction and I'm surprised I had not heard of it before now. Deceit is a high speed sci-fi adventure filled with thieves, smugglers, space pirates, rebellion and frankly, a lot of f*cking freaky aliens. Oh and if you don't like 'foul' language then this probably isn't the book for you. Deceit is a great start to Sean's The D-Evolution series and I'm excited to get to book two! Curious about the details? Here's a few reasons why you should give this space opera a chance. 
Sean's world building is centered primarily around unique beings and the spaceships they inhabit. While there certainly are cities on planets and space stations built on astroids, the majority of the story happens inside a handful of completely distinctive spaceships. You'll find giant military ships, fast smugglers hips, to even ships covered in organic tentacles to do the bidding of their masters. This diversity in environments holds true to the sentient beings throughout the story as well. You'll find giant bug like bodyguards, wolfish humanoid warriors, and even some beings made out of stone that have the ability to telepathically move rocks. This book is a wild ride that I honestly was not expecting or prepared for.. in the best kind of way!
When it comes to the characters of Deceit, there are several who play protagonist roles throughout the story. The main character though is certainly Dezmara Strykar, the last known human in the universe. She's a expert smuggler and the best pilot in the galaxy. Not to mention she has an amazing pet… dog? Sure! Dog! I really enjoyed getting to know Dezmara throughout the story. She was well written and has lots of mystery surrounding her, which usually makes for a great character arch! You'll also meet many other characters in this story. Some fall a little flat at times but others are certainly building up to have some great moments in future books!
Plot wise, I would argue that this book might be a little confusing at times. Especially at the beginning and you are trying to understand what is happening but once you get it the story really takes off and becomes a page turner! Another big bonus I found in this novel is Sean's ability to write great action scenes. You'll find lots of military action, heart pounding 'car' chases, and even space battles. Sometimes these moments run a little long at times but overall I really enjoyed them and think if you are a fan of written action then this is certainly a great option for you.
Some of the major themes of Deceit highlight subjects such as: what it means to be a 'person', power corrupts, humanity desires to be connected, and facts aren't always what they seem. You'll also see smaller themes such as friendship, loyalty, perseverance, trust, and death. These are certainly not all the themes but these are some of the big ones that stood out to me.
I don't normally mention the physical attributes of the book itself but I feel the need to say this. If you are anything like me, PLEASE don't judge this book by it's cover. I am not a fan of the design at all. I think this really needs Dezmara's ship flying through space chased by other or SOMETHING like that. It just doesn't signal to me "action packed space opera" even though it is clearly sci-fi. That to say, if you are someone who won't pick up a book if you don't like the cover, please let this be your moment to reconsider, because the content inside is worth it.
As you can see I have a lot to say about this book! I failed to get this review out in a timely manner after having received the book last fall, but it is finally done and out in the world because if you like space opera's with lots of aliens then you really need to give Deceit a try. Don't let the 600+ pages scare you away! It is worth every page. Pick it up at the link up above! I know you won't regret it.