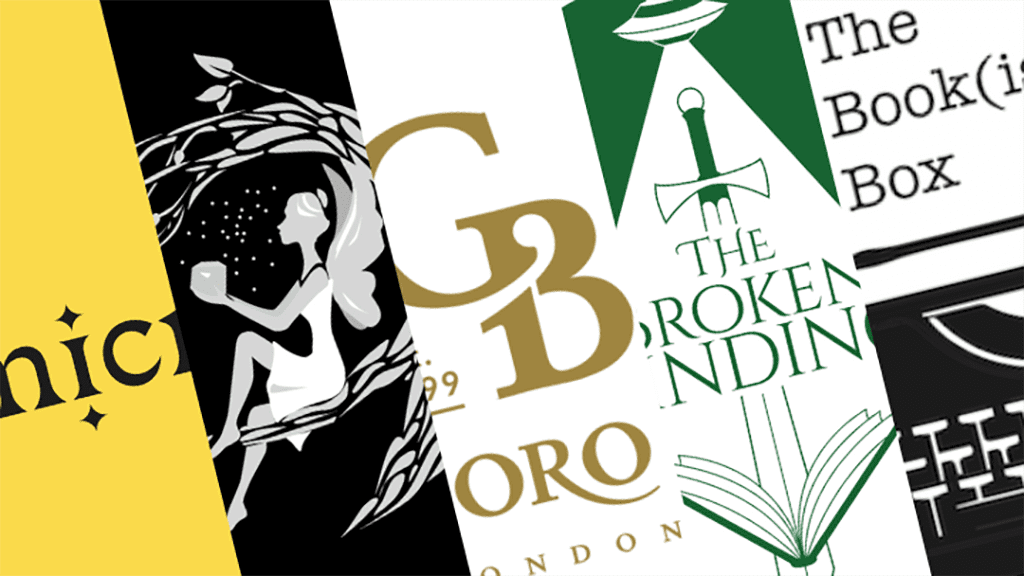 Hey friends! I want to help book lovers around the world know which fantasy and science fiction book subscription boxes are worth the cost of their well earned money! Make sure to keep reading to learn about the awesome bookish rewards for this Kickstarter! Kickstarter is below:
https://www.kickstarter.com/projects/neilthebookguy/choosing-a-book-box-subscription-that-is-right-for-you?ref=creator_nav
My name is Neil Williams and I am a book reviewer for.. well you know where because you are here right now!.. as well as a growing booktoker on TikTok. You can check out my content at @NeilTheBookGuy on TikTok & Twitter. If you know anything about the book lovers/reading community on social media, you've probably noticed there are lots of people receiving monthly book boxes. These boxes have beautiful special edition books and some even include fun items like bookmarks and T-shirt's themed around the book or other SFF fandoms.
At some point you get excited for one of these boxes, pull up the website, go to the subscriptions, but when you get there you find yourself in shock at realizing the cost is anywhere from $35 to $100+ (Not including shipping!) a month for these subscriptions that you can't even guarantee you'll get on the list during a month that has a book you'll actually like! Not to mention, there are dozens of box options out there to choose from but how can you know which is the best for YOU to dedicate anywhere from $300-$1k of your precious yearly income on? Therefore, I have developled a plan.
I would like to dedicate a Youtube channel to do the following things: 1) determine book box qualities; 2) see if they are worth all the hype; 3) see if holding onto a subscription is worth the extra cost on months where you do not get a book you actually care for; 4) create in depth video content that shares these findings with you so that you can make the most informed decision possible when you are deciding which book box subscription to commit to.
You are probably wondering at this point what my qualifications are to create such content. Well I have been a major SFF book lover my entire life. I now volunteerly read and review books for FanFiAddict.com and many prerelease books from publishing companies like Hachette Book Group(Orbits), Rebellion Publishing, Angry Robot, Eerie River, and more. I also receive books from indie authors on a regular basis as well as reviewing their books on book tours by Escapist Book Tours. I believe my experience with so many kinds of books on a regular basis give me an edge to judging the quality of these special edition books. I am also a videographer by trade for the last 14 years so creating high quality video content will be major priority if this project funds.
As mentioned above, there are many different fantasy book box subs out there so choosing which to start this project with has taken a lot of time, research, and emails with these companies. There are 6 subscriptions that I would like to start with which are listed below.
Illumicrate – Monthly Book Box, total cost for box plus shipping a month is $35 for box and $22 for shipping, totaling $60. Grand totaling $720 a year.

FairyLoot – YA Book Box Subscription, total cost for the 6 months subscription discount is $208. Grand totaling $416 a year. I have yet to determine if this includes shipping or not.

The Broken Bindings – Dragon Hoard Subscription, total cost for 1 month is $38 for the box and roughly $22 for shipping, totaling $60 a month. Grand totaling $720 a year.

The Bookish Box – The Bookish Box Adult Book & Goodies Monthly Subscription Total monthly cost is $48 plus shipping which is undetermined at this time. Equaling roughly $600 a month.

The Goldsboro Books Sci-Fi and Fantasy Fellowship, total cost for 1 month is $28 for the box and roughly $22 for shipping, totaling $50 a month. Grand totaling $600 a year.

Nerdy Book Box (A SFF Indie Author Box), total yearly cost is $468 plus shipping. Roughly $600 a year in total.
If I reach my funding goal I also plan to pursue DragonSteel Books about reviewing their boxes in 2023!

Finally, the rough grand total for all 6 of these book boxes is $3,660 a year. However, for this stage of the project I will be focusing on only 3 months for each box. Which is roughly $1k. All other costs go towards video production and the creation of YOUR rewards! Only once this gets funded and content is being produced will I do a second fund raiser for the following months. Unless of course I find a sponsor for those future months through this kickstarter or once content is being produced. (Sponsorship info below for businesses)
As you can see, choosing between which book box you should purchase is a big and costly decision. And these are just the top 6 I have decided to begin with! I would like this to succeed so I can help you and others make the most informed decision possible with just a small investment on your part. AND the investment you make in this project can earn you fun bookish inspired rewards!!! I have confirmed with MacGuffin Goods that if this project funds, they will be making the rewards! What are the rewards you ask? MacGuffin will be designing what they are known for.. enamel lapel pins!! They will be making 2 custom pins as well as a fun custom sticker. You can check out their amazing products here: https://macguffingoods.com/
If successful I will be creating a YouTube account to give fully immersive box opening videos where you can take a look at exactly what it would be like to get these boxes yourself. I of course would use all my filmmaking skills to make this as well produced as possible. Not just short TikToks! (even though there will also be plenty of those)
If you have made it this far thanks for reading! I hope you consider supporting this project. Anything helps! Here is the kickstarter link:
https://www.kickstarter.com/projects/neilthebookguy/choosing-a-book-box-subscription-that-is-right-for-you?ref=creator_nav