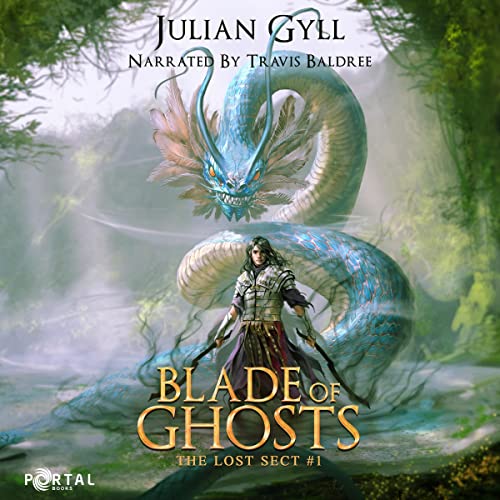 Rating: 7.5/10
Synopsis
The Hollow is dying.
Beset by nightmarish creatures from the caverns below, Jason's tribe is slowly being whittled away. Only a brave few still stand against the darkness.
Jason dreams of joining the glorious Shadowfront and battling the enemy known only as the Void. But as a lowly Pastfinder, he is denied that path and forced to serve as little more than a glorified scavenger.
It is only when he chances upon the ruins of a long dead civilization that his fortunes change. Jason discovers a forgotten form of cultivation, one fueled by the ghosts of centuries-lost history and powerful, forbidden knowledge.
For the first time in his life, Jason has the strength to join the fight against the shadows.
But if his fellow tribesmen learn of his new power's cursed origins, the Void will be the least of his concerns…
Inspired by the worlds of Xianxia and Wuxia, Julian Gyll brings a fresh, western fantasy take on the burgeoning cultivation genre.
Review:
Spectacular worldbuilding, interesting magic system and likeable characters all tied together with a sublime and immersive prose!

I rarely pick up books blindly, but the brilliant cover impressed me so much into reading the book. Really an impulse buy and one I'm glad that I did.

Right from the get go, I was impressed by the prose. The author really has a way with words which just enhances everything else. It was rich with details yet easy to read and definitely one of the best in genre.

We start off in the Hollows with our MC, Jason whose ambition is to become a warrior and fight in the frontlines for his tribe against the mysterious Void. But as the blurb reads, things don't go as per his wishes and his progress has stalled leaving far from his dreams. We then follow Jason as he struggles to make breakthroughs and get stronger. Though the secrets help him gets stronger, to succeed, he has to face off against his own past and everything he and his tribe stood for.

The world of Hollows is very intriguing. Simple and brutal, their only purpose is to survive. Martial power is held in high regard over everything else. The class system is obviously tied to their fighting technique and those who can use their [magical] skills the most rise up and others get relegated to near invisible and ignored support roles. It's within this hard structure that Jason strives to break his own ceiling and rise. The information is provided serves as backdrop rather than feeling like infodumps or just plain background story. As we progress with Jason on his adventures, the world expands and we get to see the other factors that play into the plot. The progress of Jason is very measured and realistic. book doesn't fall into trope of making him OP and saving cities and rescuing damsels quickly. A good example would be that despite getting new techniques his inexperience in using that against other who may have weaker techniques but are veterans of combat.

Now though the blurb says this was a Xianxia and Wuxia inspired Cultivation book, I felt this can best be described as Cultivation-lite. It does have elements of Asian mythology and incorporates features of Cultivation, but rather than them being a main component, they just serve as a backdrop to a standard fantasy'esque plot. We don't really get training montages with MC excreting barrels of impurities that is common in many other books in this genre. And quite an interesting one at that!

A minor niggles is that I personally felt that the climax lacked a bit of oomph. We have two really epic battles that actually end with a pop rather than a boom! I felt that a good opportunity for a more epic ending was missed. But don't worry, the ending is still very satisfactory and I'm eagerly awaiting Jason's next step along his destiny!

Definitely recommended!

Note: If you are interested discussing/reading similar Cultivation books, join Tao Wong's Facebook Group.