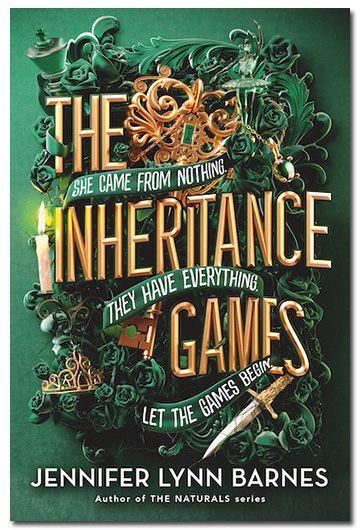 I want to thank Jennifer for taking the time to answer my litany of questions. The Inheritance Games (The Inheritance Games #1), her newest novel, just released yesterday, September 1st, and has already received some rave reviews. See below.
What people are saying about The Inheritance Games:
"Part The Westing Game, part We Were Liars, completely entertaining." – Kirkus (starred review)
"Delightfully soapy…Knives Out-esque series opener…an abundance of cryptic clues and tempestuous love triangles provides ample enjoyment." – Publishers Weekly (starred review)
"Barnes's meticulously crafted novel is like the film Knives Out for the YA world, perfect for any reader seeking suspense, romance, and glamour. …Barnes crafts high-stakes tension, a swoony love triangle, and a large but memorable cast of characters. Fun and fast-paced, fans of Karen M. McManus's One of Us is Lying and Maureen Johnson's Truly Devious will find a new home at Hawthorne House." – School Library Journal

"…impossible to put down." – Buzzfeed
"A thrilling blend of family secrets, illicit romance and high-stakes treasure hunt, set in the mysterious world of Texas billionaires. The nonstop twists kept me guessing until the very last page!" – Katharine McGee, New York Times bestselling author of American Royals
Without further ado, let's get to know Jen.
First off, tell me a little bit about yourself.
I started pursuing a writing career in high school and wrote what would later become my first published novel when I was nineteen. I sold my first five books while I was a college student majoring in cognitive science (the study of the brain and thought). I kept writing books all through grad school and eventually got a Ph.D. in psychology. These days, I am a professor who teaches both psychology and writing and runs a research lab dedicated to the psychology of fiction and the imagination. The Inheritance Games will be my twenty-first published young adult novel.
What sort of work were you in prior to becoming a full-time writer?
As mentioned above, I am not a full-time writer! I have never considered myself to have a "day job" so much as a dual-career. I am just as passionate about psychological science as I am about writing. The wonderful thing about psychology is that there is a psychology of everything! So I am in the very fortunate position, as a research scientist, of being able to study the psychology of the things I am most passionate about: books, movies, and television shows! At any given time, I have twenty or more undergraduate and graduate students working in my lab, where we have run dozens of studies on everything from the way that fiction affects real-world attitudes toward marginalized groups to what makes a compelling book title to the psychology of cosplay!
How has your writing process changed over the course of your more than a dozen novels? Or has it remained fairly consistent?
My writing process has changed significantly. I started out being the kind of writer who never knows what's going to happen next until it happens! I loved the thrill of discovery, and writing that way was a lot of fun for me. Over time, however, I ended up becoming more and more of a plotter. Part of this was due to shifting genres—I started out writing paranormal, and now I write primarily mysteries. But a bigger reason for the shift was just that with each book, I became more and more ambitious in what I wanted to do, and eventually, I was balancing so many subplots that I had to do a lot more planning to make sure that everything comes together in the end.
Generally speaking, I still don't do detailed outlines. Instead, I tend to plot using what I call the "three mysteries" method. When I sit down to write a book, I want to know the three big questions that will drive the entire book. Typically, one of them is the core A-plot mystery, one of them is about something that happened in the past, and the third one is a bit of a wild card. Before I start to write, I like to know what those questions are, and I need to sit down to figure out the answers. Once I have those answers, I know where I'm going, and I can usually start writing without knowing too much else. On a daily or weekly basis, I tend to sketch out "what's next"—the three or four scenes that covers the next chunk of the book. As I write, that plan evolves, so I am continually re-breaking the story as it does, until I eventually get to the moment when the answers to all of the overarching questions are revealed.
Do you consider yourself more of a plotter or a pantser?
I plot way more than I used to, but the one thing that I have discovered about myself as a writer is that there is no guarantee that the process that works for one book will work for the next, so I try not to box myself into either description. Often times, the needs of the book will determine my process more than my preferences as a writer.
To you, what makes one of your novels? Is it the characters, the world-building, or is it the instantaneous hook at the beginning that draws the reader in?
I think readers go into my books expecting jaw-dropping plot-twists, but that the element that really makes it a Jennifer Lynn Barnes book is the relationships (especially friendships) between the different characters. I tend to write found family books, where a protagonist goes from being fairly isolated to becoming part of an extremely tight-knit, family-like group. One of the things that psychologists think that fiction can do for us is fulfill what is called "the need to belong." In each of my books, I try to give readers something—a group, a family, a team—to belong to.
What made you decide to write Young Adult fiction?
I was a teenager when I started writing YA. At that point, I didn't have the life experience to write anything else! Because I got a Ph.D., I stayed in school for a LONG time. Graduate school can feel oddly like an extended adolescence. Young adult books and themes resonated so strongly for me that, for the longest time, it was impossible for me to see myself writing anything else. That has now, as my life has changed, but you can tell that I am still a YA writer at heart, because whenever I fall in love with an adult media property, the first thing my brain says is, "That's great… but needs more teenagers!"
I want you to sell me on The Inheritance Games. Sort of like the age old "Sell me this pen" question.
I have heard a lot of people describe The Inheritance Games as a "YA Knives Out, but with more romance," and I think that's fairly accurate! The book tells the story of an ordinary teenage girl whose life is suddenly and irrevocably changed when one of the world's richest men dies and leaves her his fortune. Neither she nor his family has any idea why he chose her, but the deceased billionaire has left her and his four (disinherited!) grandsons a series of a puzzles, riddles, and clues to unravel to answer that question. This book is for people who love puzzles, plot twists, secret passages, codes, brotherly bonds, rags-to-riches stories, and high society drama.
Where did you come up with the idea behind The Inheritance Games?
For another book I was working on, I was trying to come up with a list of reasons that an ordinary teenage girl could become famous overnight. After two or three days of brainstorming and coming up with a lot of dark and twisted reasons a person could find themselves on the front page, I wrote down "billionaire dies and leaves everything to stranger." And that was the start of what later became The Inheritance Games.
What are some things readers can expect going into The Inheritance Games? No spoilers, obviously 🙂
Lots of secret passages. A makeover montage. Some really elaborate puzzle sequences. Family secrets. Tragic pasts. Danger. Kissing.
10. What are you working on now?
Right now, I am revising the sequel to The Inheritance Games, in which readers can expect more of pretty much all of the above!
About the Author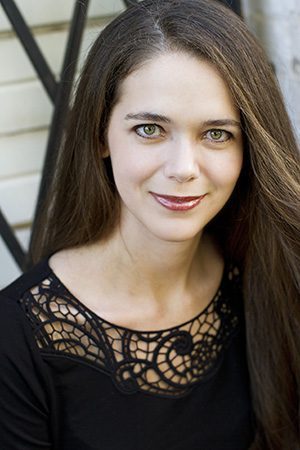 Jennifer Lynn Barnes (who mostly goes by Jen) is the author of more than a dozen critically acclaimed young adult novels. She has advanced degrees in psychology, psychiatry, and cognitive science, including graduate degrees from Cambridge University, where she was a Fulbright Scholar, and Yale University, where she received her Ph.D. in 2012. Jen wrote her first published novel when she was nineteen-years-old and sold her first five books while still in college. In additional to writing YA novels, Jen has also written original pilot scripts for television networks like USA and MTV, and she is one of the world's leading experts on the psychology of fandom and the cognitive science of fiction and the imagination more broadly. Jen is an Associate Professor at the University of Oklahoma, where she holds a dual appointment in Psychology and Professional Writing.
Website: http://www.jenniferlynnbarnes.com/
Twitter: @jenlynnbarnes