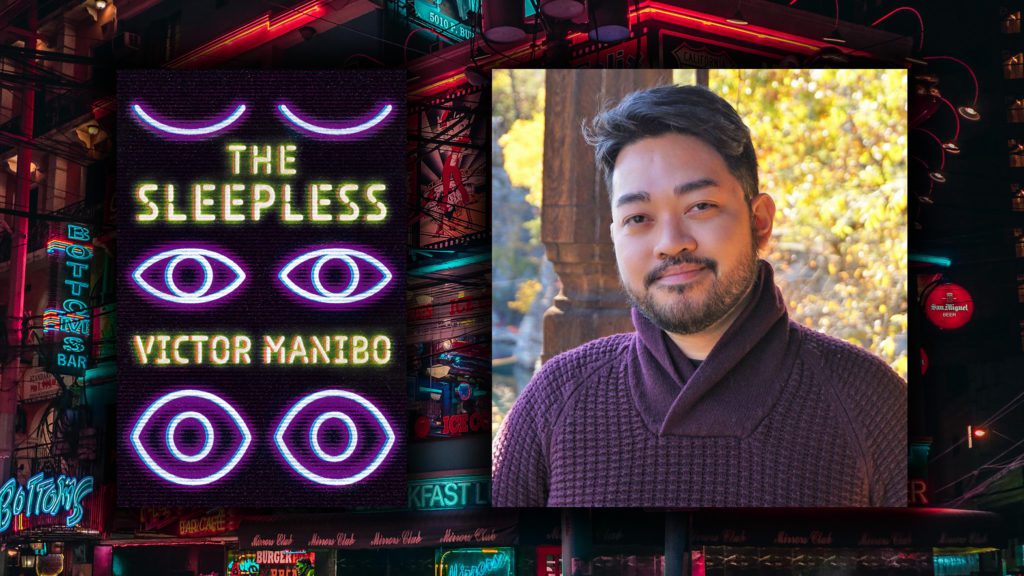 Join host Adrian M. Gibson and speculative fiction author Victor Manibo for a chat about his debut novel The Sleepless, hyperinsomnia as a story concept, his law career, writing a queer Filipino protagonist, capitalism, pharmaceutical companies, corporate media, pandemics, hopes for the future of humanity and much more. They also touch on the inevitable question: would Victor choose to be sleepless?
---
About Victor Manibo:
Victor is a speculative fiction author living in New York City, as well as a queer immigrant and civil rights lawyer, experiences that have influenced his writing. His debut novel, The Sleepless, is out on Aug. 23rd via Erewhon Books.
---
For more on Victor and his work, check him out on Twitter, Amazon and his personal website.
This interview is also available to stream and download on the SFF Addicts podcast feed:
Anchor | Apple Podcasts | Spotify | Google Podcasts | Podcast Addict | Amazon Music | Stitcher | Overcast | RadioPublic | Pocket Casts | Breaker