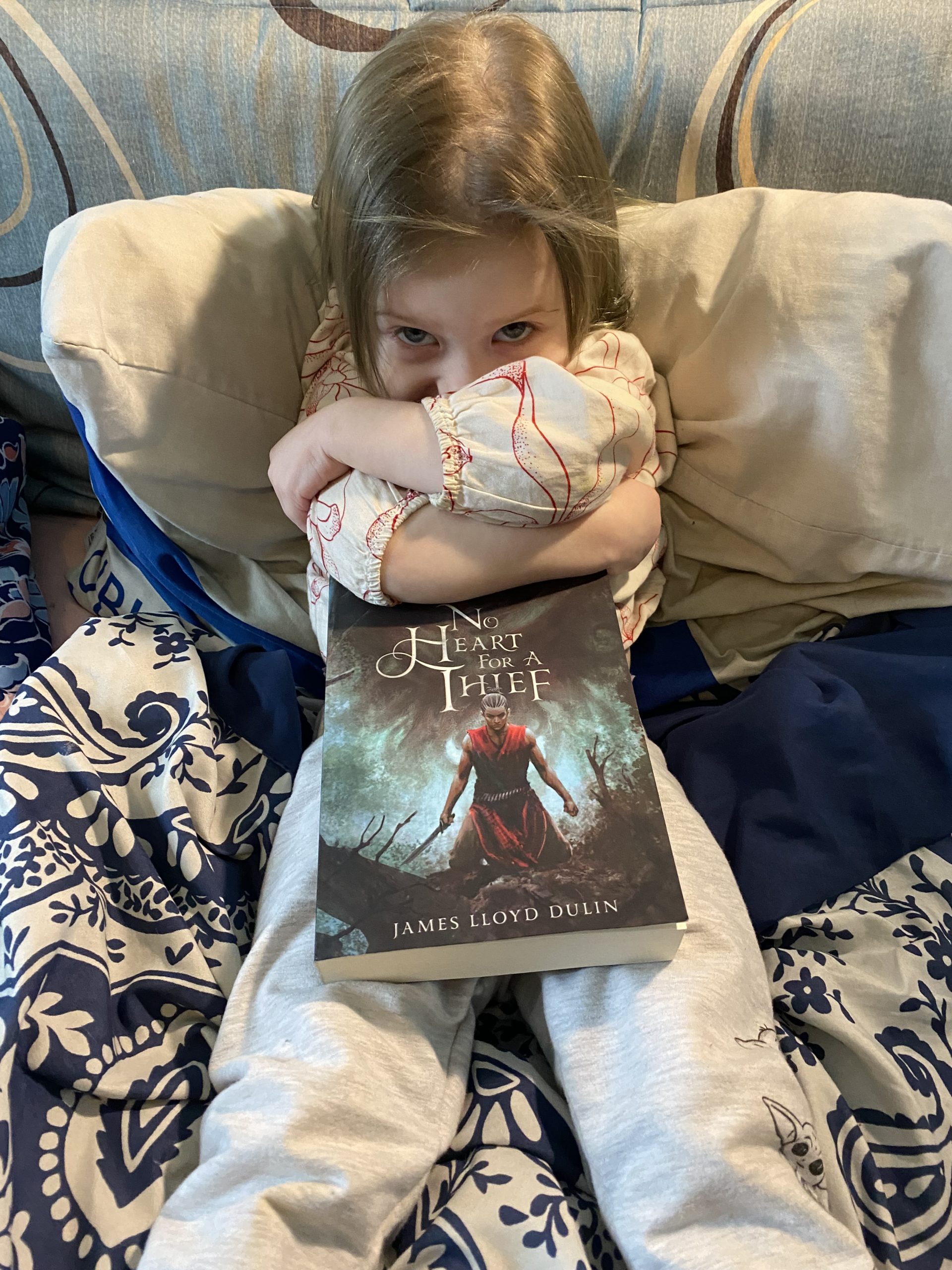 Rating: 10/10
SYNOPSIS
We are the stories we tell ourselves…even the lies.
The Thief, a great spirit, and her descendants have abused their ability to steal magic for centuries. When Kaylo starts to hear the song of other people's magic, he must learn to hide from his people as well as the invaders. A gift or a curse, Kaylo may be able to save his people from the Gousht Empire that claimed their land with this stolen magic.
Eighteen years later, Kaylo still prays to the spirits, but not out of loyalty or love. He knows better than to rely on those selfish bastards for anything. While hiding in the forest from his foolish acts of rebellion, he encounters a girl, Tayen, being pursued by two soldiers of the empire. Against his better judgment, he risks facing the consequences of his past to intervene.
When Tayen attempts to run off seeking vengeance for her family, he offers to train her to wield her magic and a blade. If he can't convince her to relinquish her need for vengeance and stave off the demons of his past, he's going to get them both killed.
REVIEW
I received an advanced reader copy from the author in exchange for an honest review. All opinions expressed in this review are mine and mine alone.
From the first chapter, I felt like this book was something special. The prose flows beautifully and the characters instantly grab your attention. It didn't take long for me to fall into the lives of Kaylo and Tayen.
Beginning with an excellent action scene that simultaneously sets up the stakes, establishes the character and builds the world, No Heart For A Thief grips instantly. From there, Tayen and Kaylo develop and wonderful grumpy-mentor/eager-trainee relationship reminiscent of Wolverine and Laura from Logan or Arya and The Hound in Game of Thrones Season Four.
And as if that wasn't enough, we start getting first person flashbacks, ala The Name of the Wind and I fucking swooned. Without a doubt my favorite storytelling trope, I fell instantly into both narratives, never upset that we changed timelines. We learn why Kaylo cut himself off from the world, juxtaposed with him training Tayen and slowly opening again.
I honestly can't think of a single complaint I have with this book. The magic, an elemental system, has enough rules to understand and enough mystery to still be magic. The conflict is gripping and timely. The world is steeped in history and lore. And most of all, the characters, from Kaylo and Tayen, to the side characters who aid them along their way, are very distinct, fully-realized and relatable.
No Heart For A Thief sneaked in at the last minute and stole its way into my favorite reads of 2022. I have been waiting for a book to show up and sweep me off my feet for quite some time and James Lloyd Dulin delivered on that perfectly. This is the kind of book that will remind why you love fantasy in the first place.
RELEASE DATE: JANUARY 24th, 2023