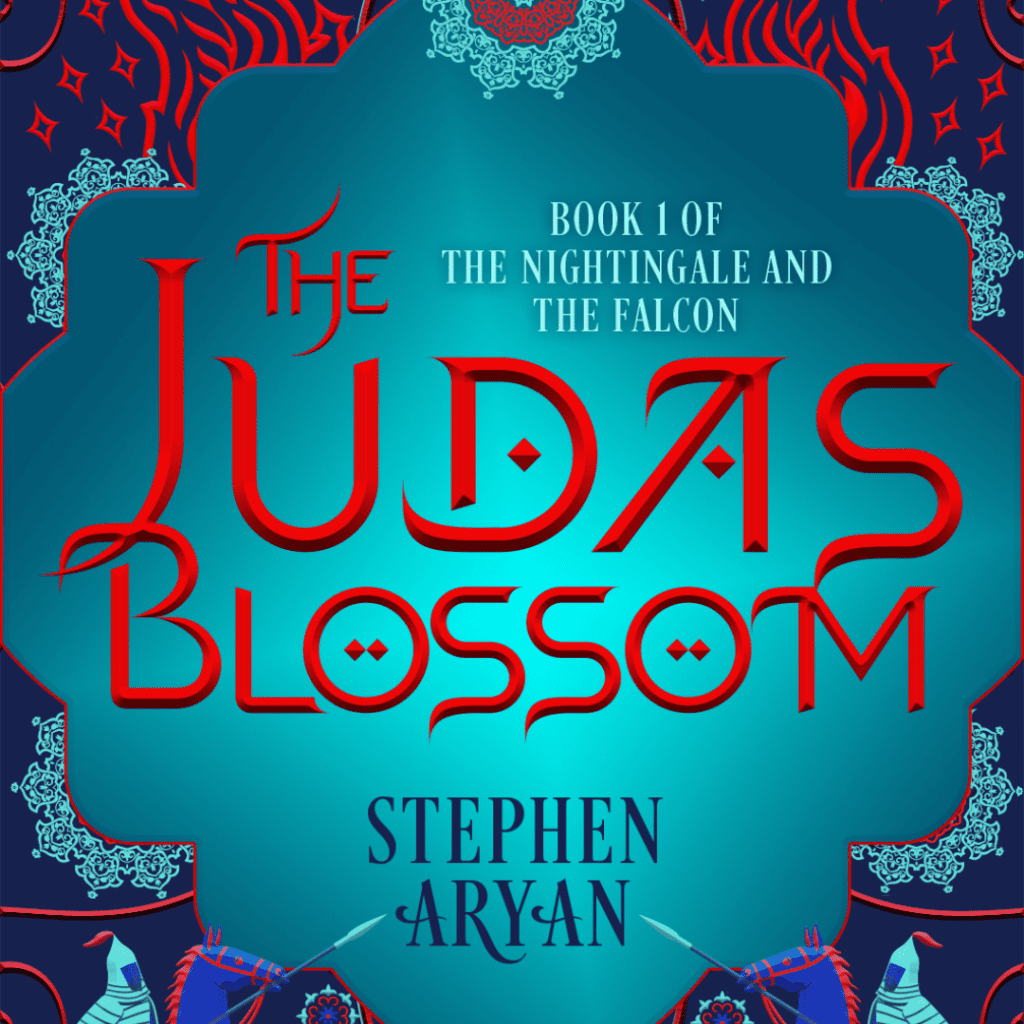 Hello everyone! Today, I have the immense honor of helping to announce a new Persian inspired Epic Fantasy trilogy from Stephen Aryan and Angry Robot! Read below to get all of the info on this brand new book and series, as well as the first look at the cover of book one, The Judas Blossom! Additionally, the author has written a short guest post on the inspiration behind writing the series, so be sure to check that out as well!
I am absolutely in love with this cover! It really harkens back to Persian art in a way that is immediately recognizable as Persian. I'm also excited to announce that The Judas Blossom will feature illustrations from a Persian artist and will the audiobook will be voice acted by Roxy Faridany, a London born, Iranian actress.
The Judas Blossom will release on July 11, 2023, so plenty of time to catch up on Aryan's phenomenal back catalogue of releases!
Preorder here: https://amzn.to/3eKU9iC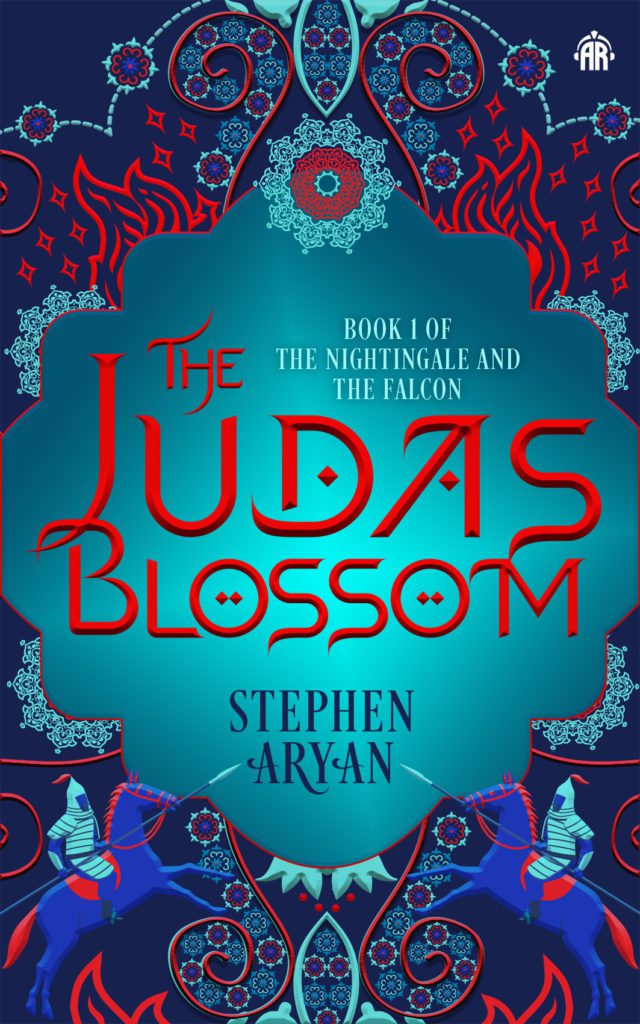 Blurb:
1260, Persia:
Due to the efforts of the great Genghis Khan, the Mongol Empire covers a vast portion of the known world. In the shadow of his grandfather, Hulagu Khan, ruler of the Ilkhanate, is determined to create a single empire that covers the entire world. His method? Violence.
His youngest son, Temujin, struggles to find his place in his father's bloody rule. After another failure, Temujin is given one last chance to prove himself to Hulagu, who is sure there is a great warrior buried deep inside. But there's something else rippling under the surface… something far more powerful and dangerous than they could ever imagine…
Reduced to the position of one of Hulagu's many wives, the famed Blue Princess Kokochin is the last of her tribe. Alone and forgotten in a foreign land, Kokochin is unwilling to spend her days seeking out trivial pursuits. Seeking purpose, she finds herself wandering down a path that grants her more power than a wife of the Khan may be allowed.
Kaivon, the Persian rebel who despises the Mongols for the massacre of his people, thirsts for revenge. However, he knows alone he cannot destroy the empire. When given the opportunity to train under the tutelage of Hulagu, Kaivon must put aside his feelings and risk his life for a chance to destroy the empire – from the inside – that aims to conquer the world.
Family and war collide in this thrilling and bloody reimagining of the Mongol Empire's invasion of Persia.
From the publisher: An imaginative and sprawling reimagining of the Mongol Empire's invasion of Persia, The Judas Blossom follows the lives and treacherous journeys of four key figures in the heart of war. Focusing on the brutality and aftermath of colonisation, and exploring the connections between a family pulled to its limit by a bloody legacy, The Judas Blossom examines Persian culture, family, and war in a stunning, immersive, world.
---
Inspiration for The Judas Blossom
Any historian reading The Judas Blossom is likely to go into spasms at the number of things I've changed. Dates, names, places and times. To be clear, it's historical fantasy and is only inspired by actual events. It's not an historic retelling. So, calm down, go and have a nice cup of tea, and remember this is fiction. It's meant to be fun.

I think writing an actual retelling would end up being far more complex than the one I've created. There is a fair amount of information on 13th century Persia (now Iran), the invasion by the Mongols and the growth of the Mongol empire in that part of the world during that period. However, historians continue to argue about how much is true, in terms of numbers being killed etc., how much is conflated data from the victors and so on. So already it's become a he said, she said scenario, on some of the finer details based on their best guestimates.

There are many tent pole events in this period that are not in question. My goal with this book, and this trilogy, was to weave my way through some of these events, like a sneaky downhill slalom skier at the Olympics, while also skipping some parts, but doing it in such a way that you hopefully won't notice. I've also added in a bunch of new stuff, borrowed from history, or created some things whole cloth from my imagination. This includes a magic system that is loosely based, in part, on some real stuff but then extended with the power of imagination into something cool. Blending it all together into a cohesive whole was the real challenge which has made this the most difficult series I've written.

One example is one of the main characters in the series. Princess Kokochin, the Blue Princess, was a real person. She was due to marry Arghun Khan, ruler of the Ilkhanate in 1291. However, the journey took 2 years and by the time she arrived at her destination in 1293, her betrothed had died and she ended up marrying his son, Ghazan Khan instead. The famed Venetian explorer, Marco Polo, accompanied her on this journey and there are a few references to her in his book. Kokochin is believed to have died in 1296, only 3 years after getting married.

And that's it. That's all we know. We don't know anything from her point of view about the journey, how she felt about travelling across the world to marry one man, only to turn up and have to marry someone else. There's nothing from her perspective. If that story was being told today, we'd see it from her point of view. Also, a two year journey, even if you edited out the boring and repetitive parts, would be a huge story. But it's there, waiting to be told, or maybe created from pure imagination. It's a gap, and within that space, wonderful fictional stories can be told. And that's where I'm playing and having fun.

In The Judas Blossom, Kokochin is betrothed to a different man to the one from history, and when she arrives in Persia she is basically forgotten. She discovers she's just one of many wives and is expected to amuse herself until called upon. So, I've created something totally new from my imagination. A brand new story about someone previously without a voice, hopes, desires and wants. Kokochin is just one of the main characters, and is very loosely based on a real figure from history. Some of the other characters are brand new people, which allowed me to tell interesting stories and provide unique perspectives. I think this, combined with a different period in history, and a setting we don't often see in fantasy, will make The Nightingale and The Falcon trilogy, something rather unique.
About the Author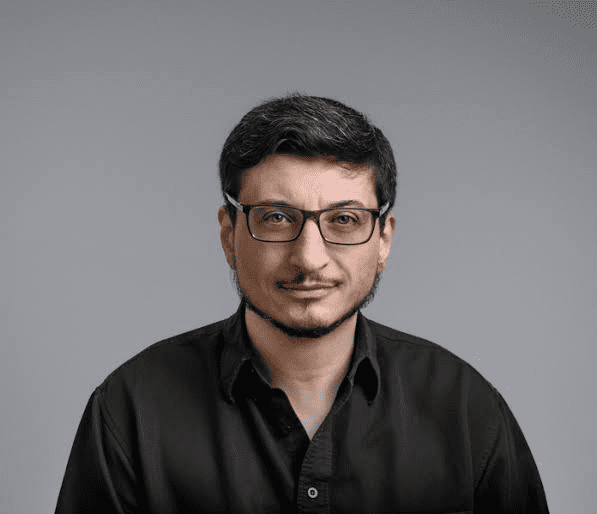 Stephen Aryan is the author of the Quest for Heroes duology (The Coward (2021), The Warrior (2022), Angry Robot Books) as well as the Age of Darkness and Age of Dread trilogies (Orbit). The Coward continues to sell apace, and his first novel, Battlemage, was a finalist for the David Gemmell Morningstar Award for best debut fantasy novel. It also won the inaugural Hellfest Inferno Award in France. He has previously written a comic book column and reviews for Tor.com. In addition, he has self-published and kickstarted his own comics.
---