Hello all and welcome to FanFiAddict's monthly list of books we think you should be excited about. We're a little late in posting this month, but we didn't want to pass up the opportunity to hype you up on some great science fiction and fantasy releases coming your way. So, without further ado, here's a bunch of books we think you need to check out this month.
(Note: this list is by no means comprehensive. In fact, many great titles had to be left off this list. Furthermore, it is presented in order first from the soonest release and then alphabetically by the author.)
---
The Witch King (The Witch King Duology #1) by H.E. Edgmon (06/01/2021)
Amazon | Audible | Book Depository | Libro.fm | Goodreads
Wyatt would give anything to forget where he came from—but a kingdom demands its king.

In Asalin, fae rule and witches like Wyatt Croft…don't. Wyatt's betrothal to his best friend, fae prince Emyr North, was supposed to change that. But when Wyatt lost control of his magic one devastating night, he fled to the human world.
Now a coldly distant Emyr has hunted him down. Despite transgender Wyatt's newfound identity and troubling past, Emyr has no intention of dissolving their engagement. In fact, he claims they must marry now or risk losing the throne. Jaded, Wyatt strikes a deal with the enemy, hoping to escape Asalin forever. But as he gets to know Emyr, Wyatt realizes the boy he once loved may still exist. And as the witches face worsening conditions, he must decide once and for all what's more important—his people or his freedom.
I've been seeing so much about this book and I just can't wait to get to it! This is probably one of the few YA books that you'll ever see on one of these lists because my tastes usually trend more toward adult SFF, however this books cover and synopsis have absolutely captivated me. I really want to read more Queer stories, especially transgender ones, as I think it is a serious blind spot in my reading. Wyatt's story seems like a good place to start.
---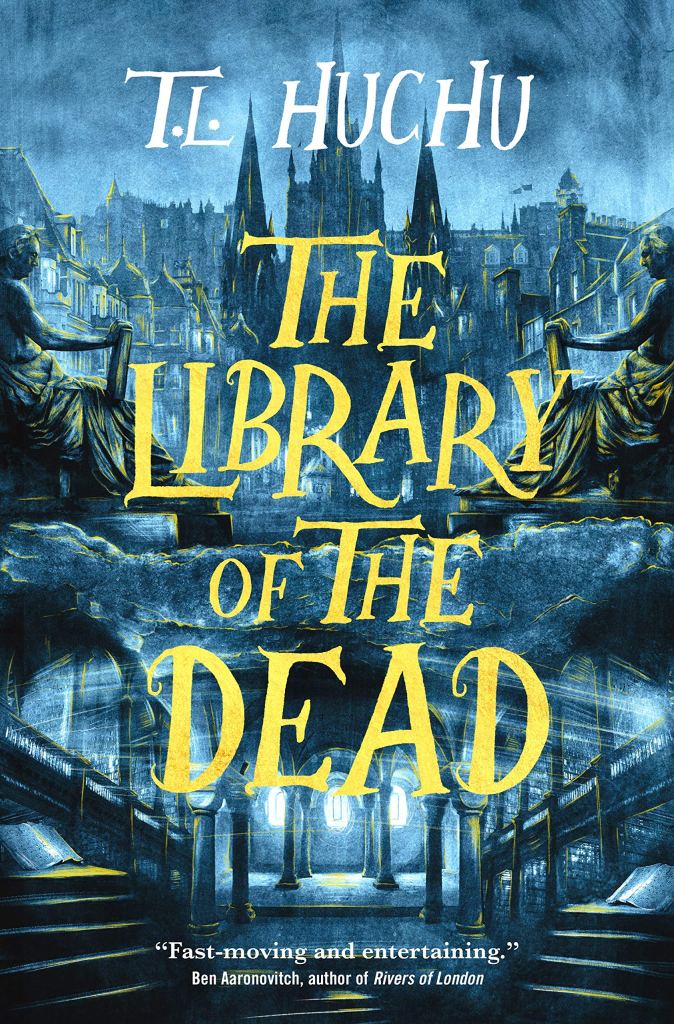 The Library of the Dead (Edinburgh Nights #1) by T.L. Huchu (06/01/2021)
Amazon | Audible | Book Depository | Libro.fm | Goodreads
WHEN GHOSTS TALK
SHE WILL LISTEN

Ropa dropped out of school to become a ghostalker – and they sure do love to talk. Now she speaks to Edinburgh's dead, carrying messages to those they left behind. A girl's gotta earn a living, and it seems harmless enough. Until, that is, the dead whisper that someone's bewitching children – leaving them husks, empty of joy and strength. It's on Ropa's patch, so she feels honor-bound to investigate. But what she learns will rock her world.
Ropa will dice with death as she calls on Zimbabwean magic and Scottish pragmatism to hunt down clues. And although underground Edinburgh hides a wealth of dark secrets, she also discovers an occult library, a magical mentor and some unexpected allies.
Yet as shadows lengthen, will the hunter become the hunted?
This one was originally published in the UK back in February, but is just now making the trip across the ocean to America, so I am including it on this months list. Though I have an ARC of The Library of the Dead, I have yet to start it. However, Dan reviewed this one back when it released in the UK and said it had "a punchy, page-turning voice and lots of magic." Check out the rest of his review here.
---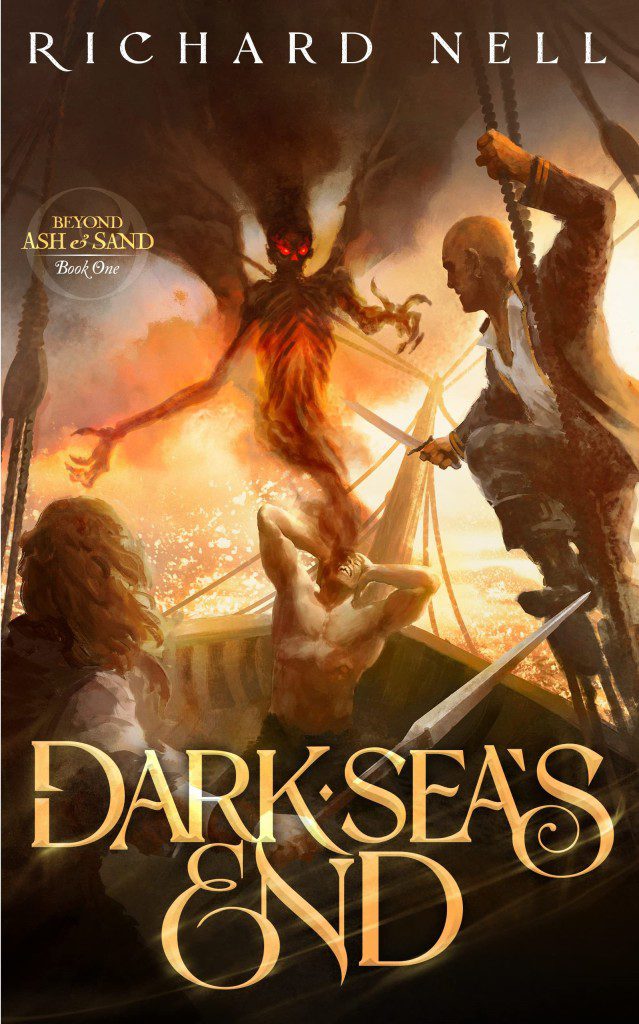 Dark Sea's End (Beyond Ash and Sand #1) by Richard Nell (06/01/2021)
Feared pirate and scoundrel 'Lucky' Chang has a dirty secret: he loves his crew, and would die to protect them. As he's dragged from prison to face the dark sea and a dangerous new world, he just might have to.
Zaya, warrior and skald from the land of ash, knows she has a destiny. Having left her homeland with only a knife and a dream of adventure, she finds herself captured by pirates. To discover her fate, and become a hero from the book of legends, she must first survive the sea.
With a monstrous pilot as guide, and an ex-assassin as captain, Chang, Zaya, and the crew of the mighty Prince sail into uncharted waters. There they may find new lands and wealth, as well as glory beyond their dreams, or nothing but their doom.
This is a new novel from Richard Nell and the start of a new trilogy in the world of his Ash and Sand trilogy. It's in this years SPFBO competition and I am excited to see how well it does up against what looks to be one of the most competitive years of the competition so far. Regardless of how well it performs in SPFBO, I am going to be picking this one up for sure. I have heard great things about the first trilogy and had planned on reading it some time this year, however I am terrible at sticking to a set TBR. Griffin read it several years ago and gave it a perfect 10/10 score! Check out his full review here.
---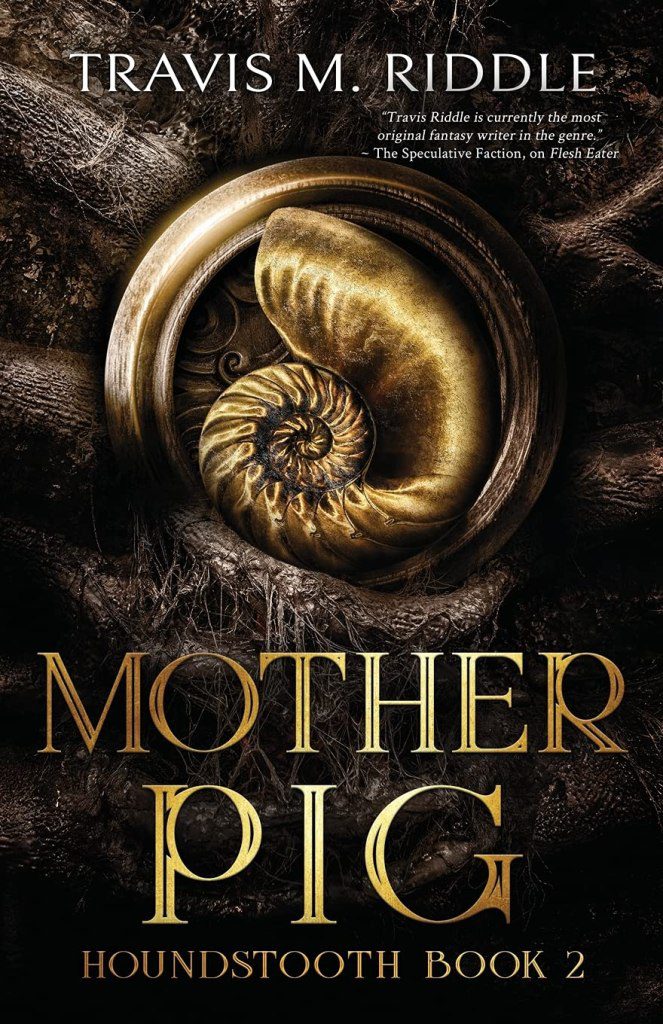 Mother Pig (Houndstooth #2) by Travis Riddle (06/01/2021)
Amazon | Book Depository | Goodreads
The Houndstooth has forever loomed over Ruska. A towering black tree with indestructible bark, it seals away powerful dark magic. But its bark is cracking and this magic is leaking, threatening to extinguish all life in the valley.
Six individuals are infected with this foul magic, imbued with unnatural abilities called Blights. Coal is their final recruit, tasked by the immortal Dirt King to track down ancient artifacts that can seal the Houndstooth and restore balance to Ruska. As the Blighted venture through the kingdom, they realize its condition is worse than they feared. They must tangle with cults, navigate through melting forests, and fight hordes of grotesque beasts warped by the Houndstooth's magic.
Ruska's fate rests on their shoulders, but are they already too late to save it?
This is the follow-up sequel to the first book in the Houndstooth series, Flesh Eater. I've seen the series described as the dark fantasy equivalent of Redwall or Watership Down, with all of the characters being anthropomorphic animals, and that sounds right up my alley! I already have both of these waiting on the shelf to be consumed as soon as the opportunity presents itself.
---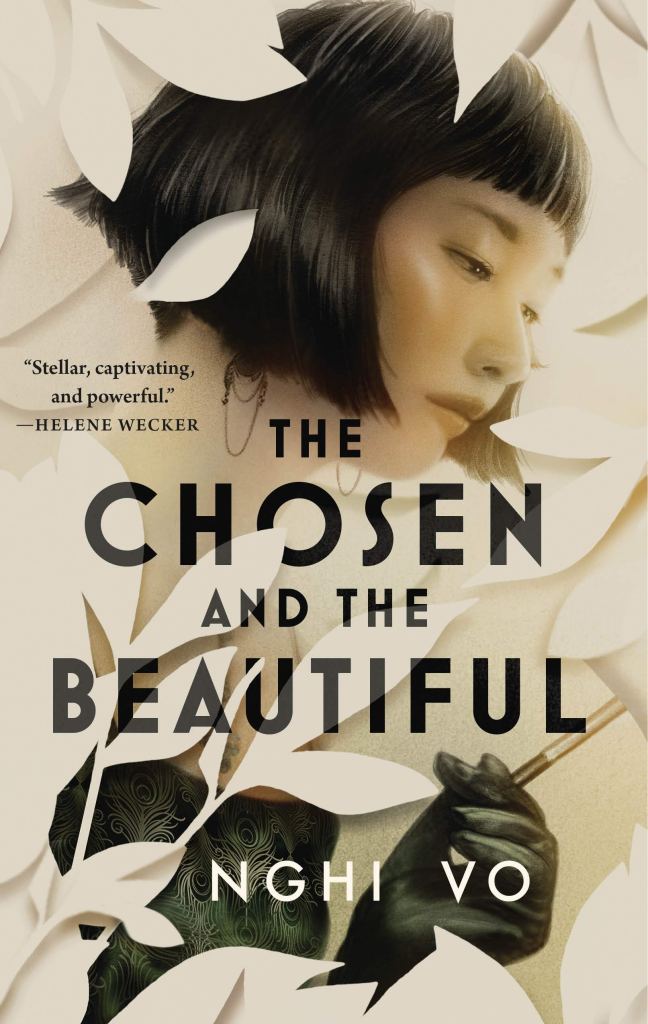 The Chosen and the Beautiful by Nghi Vo (06/01/2021)
Amazon | Audible | Book Depository | Libro.fm | Goodreads
Immigrant. Socialite. Magician.

Jordan Baker grows up in the most rarefied circles of 1920s American society—she has money, education, a killer golf handicap, and invitations to some of the most exclusive parties of the Jazz Age. She's also queer and Asian, a Vietnamese adoptee treated as an exotic attraction by her peers, while the most important doors remain closed to her.
But the world is full of wonders: infernal pacts and dazzling illusions, lost ghosts and elemental mysteries. In all paper is fire, and Jordan can burn the cut paper heart out of a man. She just has to learn how.
An Asian, queer, fantasy retelling of The Great Gatsby? Yes, please! This is one that I have had on my radar for a while and I can't wait to get to it. With the copyright for the source material ending and the book entering into the public domain, it was only a matter of time before someone adapted the classic story of Jay Gatsby and I think this might be the best way possible to bring it into the modern world.
---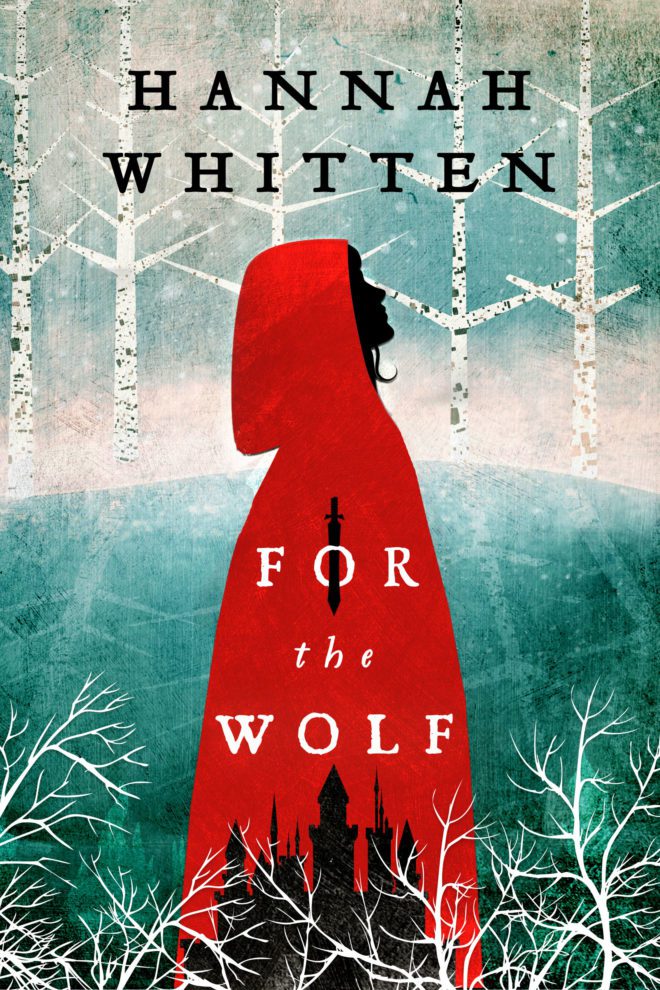 For the Wolf (Wilderwood #1) by Hannah Whitten (06/01/2021)
Amazon | Audible | Book Depository | Libro.fm | Goodreads
The first daughter is for the Throne.
The second daughter is for the Wolf.
As the only Second Daughter born in centuries, Red has one purpose-to be sacrificed to the Wolf in the Wood in the hope he'll return the world's captured gods.
Red is almost relieved to go. Plagued by a dangerous power she can't control, at least she knows that in the Wilderwood, she can't hurt those she loves. Again.
But the legends lie. The Wolf is a man, not a monster. Her magic is a calling, not a curse. And if she doesn't learn how to use it, the monsters the gods have become will swallow the Wilderwood-and her world-whole.
I received an ARC of this one, but I haven't had a chance to get to it yet (are you guys noticing a pattern here?). However, one of my cobloggers has and she really liked it, giving it a perfect 10/10. In her review, Cassidee said, "For the Wolf is captivating and smart, with beautiful prose and charming world-building." Read Cassidee's full review here.
---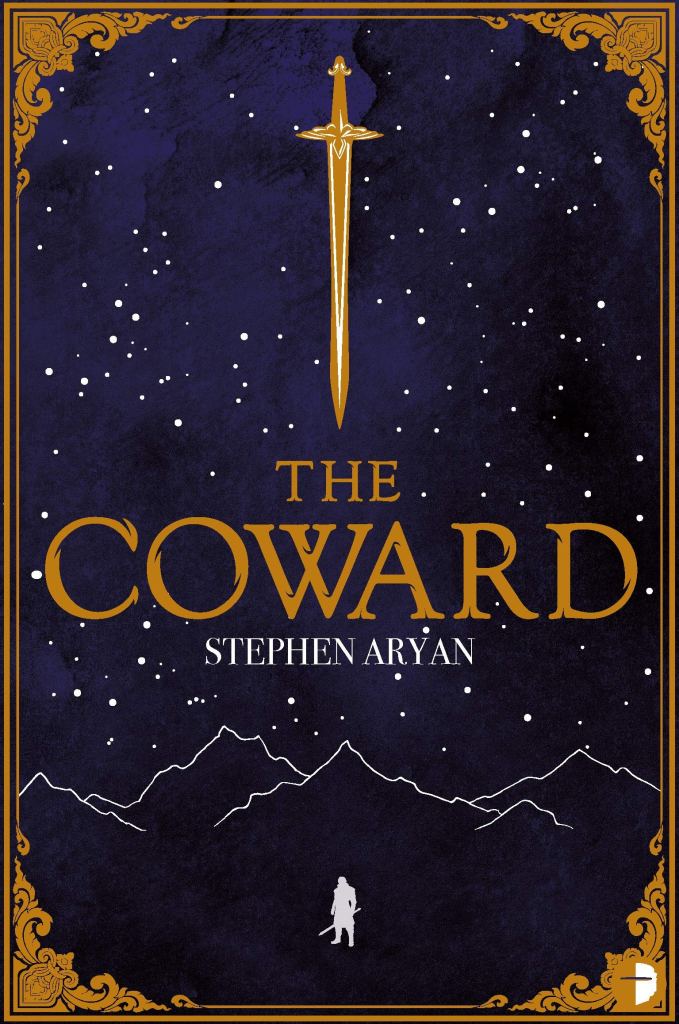 The Coward (Quest for Heroes #1) by Stephen Aryan (06/08/2021)
Amazon | Audible | Book Depository | Libro.fm | Goodreads
Who will take up the mantle and slay the evil in the Frozen North, saving all from death and destruction? Not Kell Kressia, he's done his part…
Kell Kressia is a legend, a celebrity, a hero. Aged just seventeen he set out on an epic quest with a band of grizzled fighters to slay the Ice Lich and save the world, but only he returned victorious. The Lich was dead, the ice receded and the Five Kingdoms were safe.
Ten years have passed Kell lives a quiet farmer's life, while stories about his heroism are told in every tavern across the length and breadth of the land. But now a new terror has arisen in the north. Beyond the frozen circle, north of the Frostrunner clans, something has taken up residence in the Lich's abandoned castle. And the ice is beginning to creep south once more.
For the second time, Kell is called upon to take up his famous sword, Slayer, and battle the forces of darkness. But he has a terrible secret that nobody knows. He's not a hero – he was just lucky. Everyone puts their faith in Kell the Legend, but he's a coward who has no intention of risking his life for anyone…
This one looks really fun and I have heard a lot of good things about it. The conceit that maybe the hero didn't actually complete his quest is very interesting to me and I could see it leading to some really fun scen. A couple of us here at FanFiAddict have already read early copies and really liked it. You can check out David W's and Bender's reviews here.
---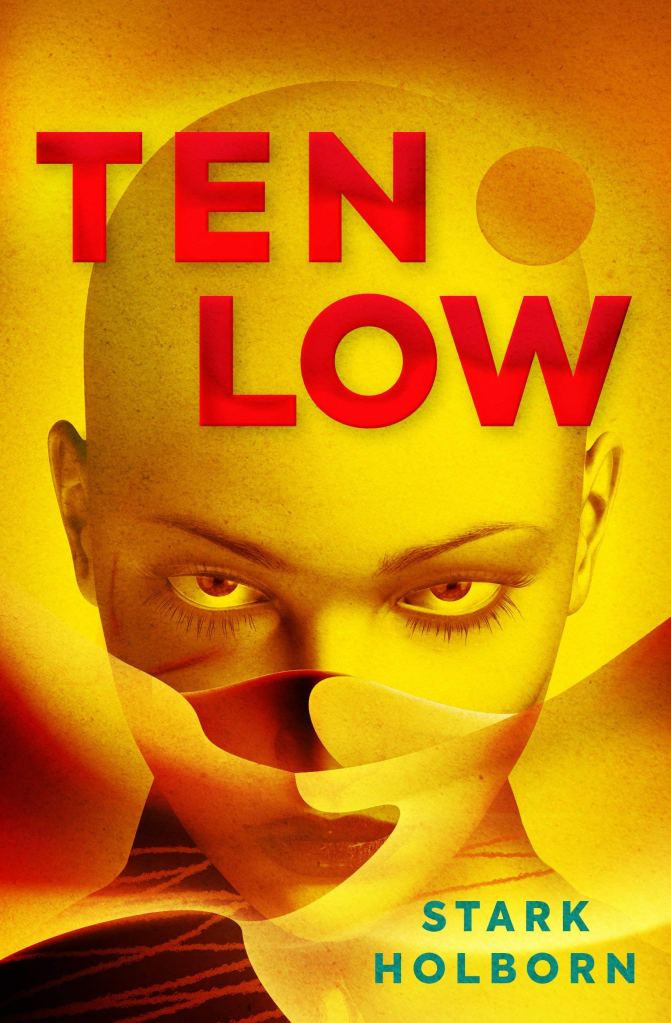 Ten Low by Stark Holborn (06/08/2021)
Amazon | Audible | Book Depository | Goodreads
Ten Low is an ex-army medic, one of many convicts eking out a living at the universe's edge. She's desperate to escape her memories of the interstellar war, and the crimes she committed, but trouble seems to follow wherever she goes. One night, attempting to atone for her sins, she pulls a teenage girl – the sole survivor – from the wreck of a spaceship. But Gabriella Ortiz is no ordinary girl. The result of a military genetics programme, she is a decorated Army General, from the opposing side of the war to Ten. Worse, Ten realises the crash was an assassination attempt, and that someone wants the Ortiz dead…
The pair bury their hatreds and strike an uneasy deal to smuggle the General off-world. Their road won't be easy: they must cross the moon's lawless wastes, facing military hit squads, bandits and the one-eyed leader of an all-female road gang, in a frantic race to get the General to safety. But something else waits in the darkness at the universe's edge. Something that threatens to reveal Ten's worst nightmare: the truth of who she really is and what she is running from.
This is one that is on my immediate TBR! A few months ago a read and reviewed Holborn's weird west, mathematician/gunslinger novellas Triggernometry and Advanced Triggernometry and absolutely loved them (you can read my review here.) Ten Low is being marketed as Firefly meets Dune and I am 100% on board with that!
---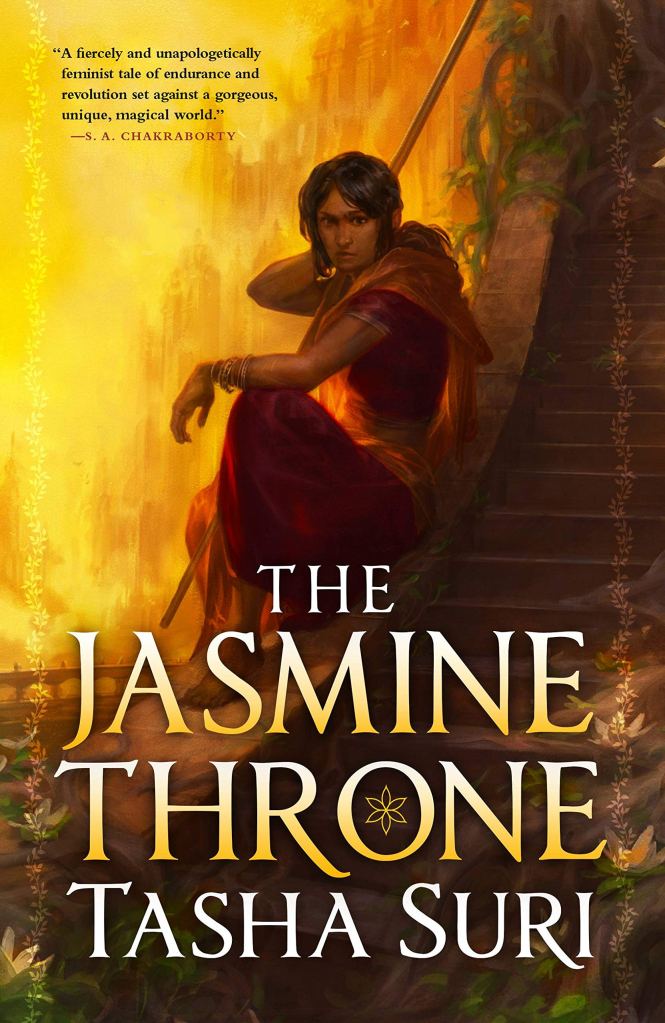 The Jasmine Throne (Burning Kingdoms #1) by Tasha Suri (06/08/2021)
Amazon | Audible | Book Depository | Libro.fm | Goodreads
Imprisoned by her dictator brother, Malini spends her days in isolation in the Hirana: an ancient temple that was once the source of the powerful, magical deathless waters — but is now little more than a decaying ruin.
Priya is a maidservant, one among several who make the treacherous journey to the top of the Hirana every night to clean Malini's chambers. She is happy to be an anonymous drudge, so long as it keeps anyone from guessing the dangerous secret she hides.
But when Malini accidentally bears witness to Priya's true nature, their destinies become irrevocably tangled. One is a vengeful princess seeking to depose her brother from his throne. The other is a priestess seeking to find her family. Together, they will change the fate of an empire.
This is the start of a new trilogy from Suri set outside of the world of her Empire of Sand series. What makes me so excited about this one is that it is an Indian-inspired fantasy. I really want to see more books that take inspiration from such rich cultures and religions as are found in India. On top of that, you have what looks to be a great sapphic romance plot line.
---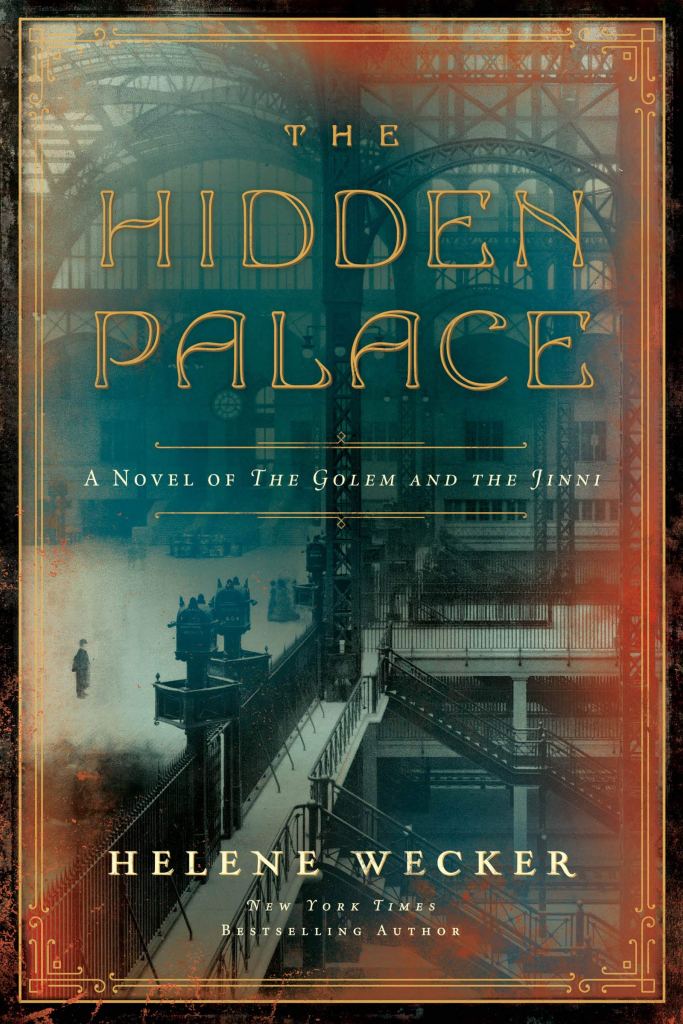 The Hidden Palace (The Golem and the Jinni #2) by Helene Wecker (06/08/2021)
Amazon | Audible | Book Depository | Libro.fm | Goodreads
Chava is a golem, a woman made of clay, able to hear the thoughts and longings of the people around her and compelled by her nature to help them. Ahmad is a jinni, a perpetually restless and free-spirited creature of fire, imprisoned in the shape of a man. Fearing they'll be exposed as monsters, these magical beings hide their true selves and pretend to be human—just two more immigrants in the bustling world of 1900s Manhattan. Having encountered each other under calamitous circumstances, Chava and Ahmad's lives are now entwined—but they're not yet certain of what they mean to each other.
Each has unwittingly affected the humans around them. Park Avenue heiress Sophia Winston, whose brief encounter with Ahmad left her with a strange illness that makes her shiver with cold, travels to the Middle East to seek a cure. There she meets a tempestuous female jinni who's been banished from her tribe. Back in New York, in a tenement on the Lower East Side, a little girl named Kreindel helps her rabbi father build a golem they name Yossele—not knowing that she's about to be sent to an orphanage uptown, where the hulking Yossele will become her only friend and protector.
Spanning the tumultuous years from the turn of the twentieth century to the beginning of World War I, The Hidden Palace follows these lives and others as they collide and interleave. Can Chava and Ahmad find their places in the human world while remaining true to each other? Or will their opposing natures and desires eventually tear them apart—especially once they encounter, thrillingly, other beings like themselves?
The Golem and the Jinni is one of my favorite books of all time, so the 8 year wait for its sequel has been nothing less than torturous. But, The Hidden Palace is finally here and I can't wait to experience more of Chava and Ahmad's journey. Also, Judaism has such a vast store of untapped folklore that I would love to see more fantasy authors use in their works. FanFiAddict's Cassidee already read and reviewed The Hidden Palace and really enjoyed it. You can read her full review here!
---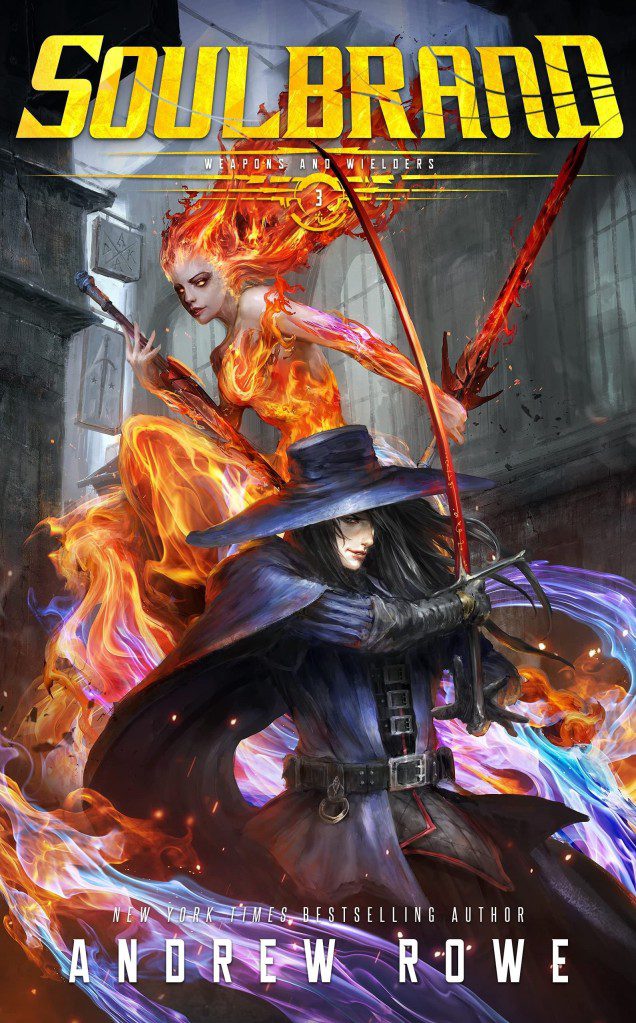 Soulbrand (Weapons and Weilders #3) by Andrew Rowe (06/11/2021)
The Tournament of the Sacred Sword sounded like exactly the type of thing Keras would enjoy: a series of challenges for thousands of contestants seeking a chance to fight for the Sacred Sword of Earth. He knew there would be challenges. It wouldn't be a high-stakes tournament without a few high-profile assassinations and mysterious murders, after all. But Keras wasn't ready to run into someone from his homeland, and he certainly wasn't prepared for the revelations that came from their confrontation.
Still reeling from the strange revelations of their meeting, Keras plunges back into the fight, preparing for the battle royale — a massive free-for-all contest outside of the scope of the standard tournament rounds. When the consequences of that match tear at the bonds between his allies, he'll have to face new challenges alone.
Satoshi Muramasa, the strange swordsman from the distant kingdom of Artinia.
Crown Princess Edria Song, the Wielder of Diamantine.
Ishyeal Dawnsglow, the Wielder of Soulbrand.
When their blades clash, the heart of the world will tremble.
So, I haven't actually started this series yet, but I the premise itself has me sold. From what I understand this is the author's love letter to Japanese role-playing games, such as Final Fantasy, The Legend of Zelda, and Ys, all of which I have loved since I was a kid. I believe this is also a progression fantasy, which is a genre that I really want to get more familiar with. All in all, I am ready to dive in with this latest (last?) entry in the series.
---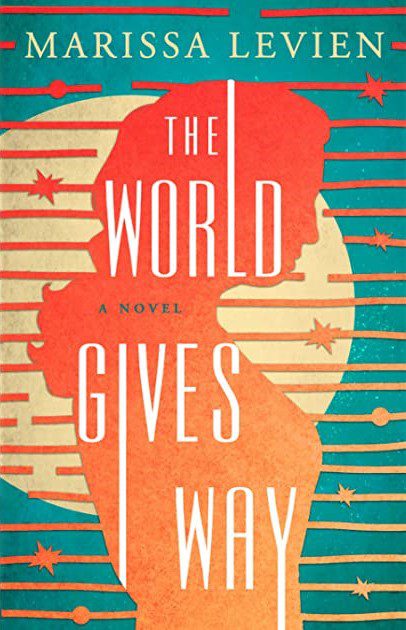 The World Gives Way by Marissa Levien (06/15/2021)
Amazon | Audible | Book Depository | Libro.fm | Goodreads
In fifty years, Myrra will be free.
Until then, she's a contract worker. Ever since she was five, her life and labor have belonged to the highest bidder on her contract–butchers, laundries, and now the powerful, secretive Carlyles.
But when one night finds the Carlyles dead, Myrra is suddenly free a lot sooner than she anticipated–and at a cost she never could have imagined. Burdened with the Carlyles' orphaned daughter and the terrible secret they died to escape, she runs. With time running out, Myrra must come face to face with the truth about her world–and embrace what's left before it's too late.
The simple fact that this one is described as "perfect for fans of Station Eleven," makes me want to jump on it. I read Station Eleven a few years ago and absolutely loved it! The theme of trying to find connection in a world where people are drifting farther and farther away was really great and looks like there might be some of that here. I also haven't read any good dystopian stories in a while, so that's a bonus.
---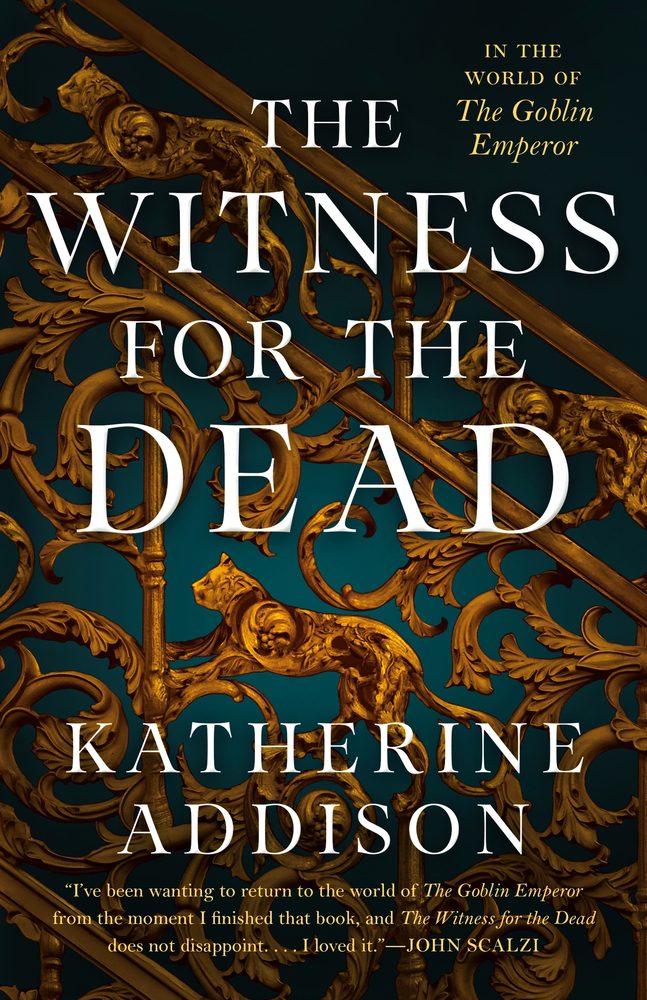 The Witness for the Dead (The Goblin Emperor #2) by Katherine Addison (06/22/2021)
Amazon | Audible | Book Depository | Libro.fm | Goodreads
When the young half-goblin emperor Maia sought to learn who had set the bombs that killed his father and half-brothers, he turned to an obscure resident of his father's Court, a Prelate of Ulis and a Witness for the Dead. Thara Celehar found the truth, though it did him no good to discover it. He lost his place as a retainer of his cousin the former Empress, and made far too many enemies among the many factions vying for power in the new Court. The favor of the Emperor is a dangerous coin.
Now Celehar lives in the city of Amalo, far from the Court though not exactly in exile. He has not escaped from politics, but his position gives him the ability to serve the common people of the city, which is his preference. He lives modestly, but his decency and fundamental honestly will not permit him to live quietly. As a Witness for the Dead, he can, sometimes, speak to the recently dead: see the last thing they saw, know the last thought they had, experience the last thing they felt. It is his duty use that ability to resolve disputes, to ascertain the intent of the dead, to find the killers of the murdered.
Now Celehar's skills lead him out of the quiet and into a morass of treachery, murder, and injustice. No matter his own background with the imperial house, Celehar will stand with the commoners, and possibly find a light in the darkness.
This is the follow-up sequel to Addison's The Goblin Emperor. I actually haven't read the first book yet, however I have only ever heard good things about it. The fact that it features an alternative race as a main character, with the MC being half-goblin is super interesting to me. Outside of maybe elves and dwarves it's rare to see other races portrayed in modern fantasy, much less as a MC, and even those are waning in recent time. Machiavellian is an added bonus!
---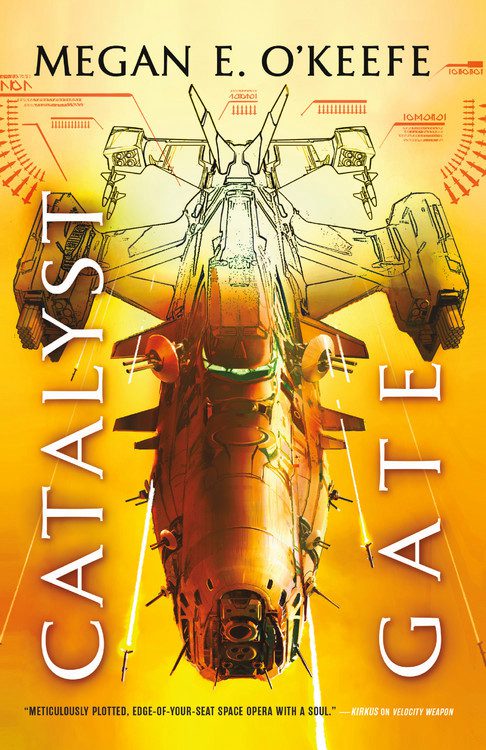 Catalyst Gate (The Protectorate #3) by Megan E. O'Keefe (06/22/2021)
Amazon | Book Depository | Libro.fm | Goodreads
The code has been cracked. The secrets of the Casimir gates have been revealed. But humanity still isn't safe. The alien intelligence known as Rainier and her clones are still out there, hell-bent on its destruction. And only Sanda can stop them.
With the universe's most powerful ship under her command and some of the most skilled hackers, fighters and spies on her team, it will still take everything she has to find the key to taking down an immortal enemy with seemingly limitless bodies, resources and power.
I have been buying these books as they release because I need new, great space operas in my life and now that the concluding volume is coming out I can finally get to this series! I find it really hard to read series as they come out and much prefer to binge read a whole series because I forget everything in between releases and I just don't have time to re-read things anymore. HOWEVER, it is important to support authors so that they can continue writing, so ALWAYS buy the books as close to release as possible (money permitting, ofc.)
---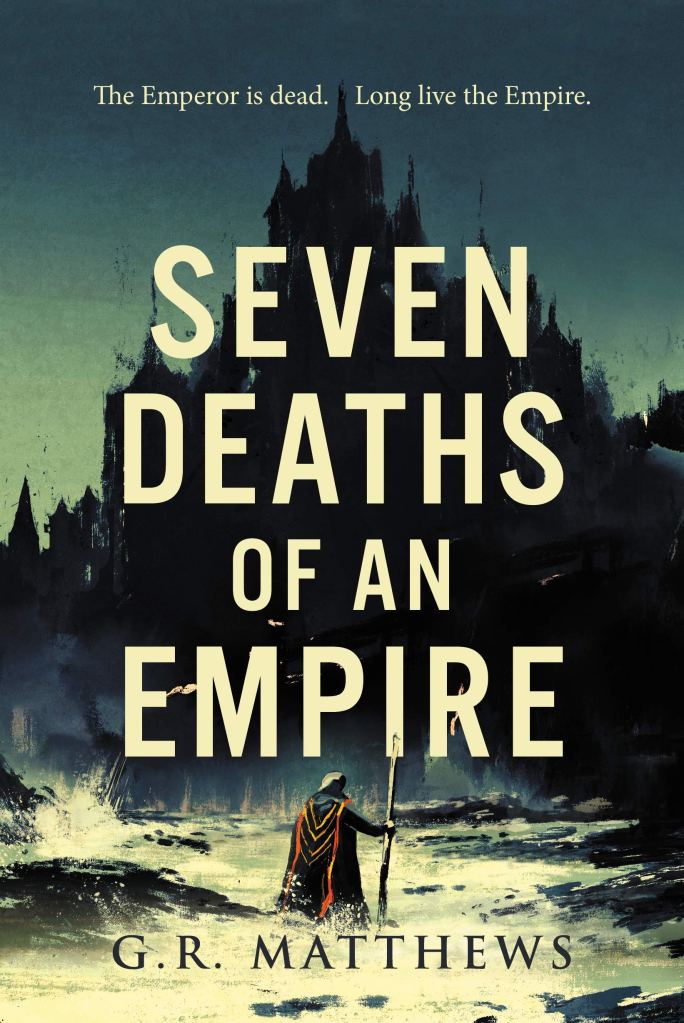 Seven Deaths of an Empire by G.R. Matthews (06/22/2021)
Amazon | Audible | Book Depository | Goodreads
The Emperor is dead. Long live the Empire.
General Bordan has a lifetime of duty and sacrifice behind him in the service of the Empire. But with rebellion brewing in the countryside, and assassins, thieves and politicians vying for power in the city, it is all Bordan can do to protect the heir to the throne.
Apprentice Magician Kyron is assigned to the late Emperor's honour guard escorting his body on the long road back to the capital. Mistrusted and feared by his own people, even a magician's power may fail when enemies emerge from the forests, for whoever is in control of the Emperor's body, controls the succession.
Seven lives and seven deaths to seal the fate of the Empire.
This one sounds fantastic and several of us here at FanFiAddict have read it and thought it was great. A grimdark fantasy about an empire on the brink of collapse following the death of their longtime emperor, it just checks all the right boxes for me. Take a look at all of our reviews for Seven Deaths of an Empire here.
---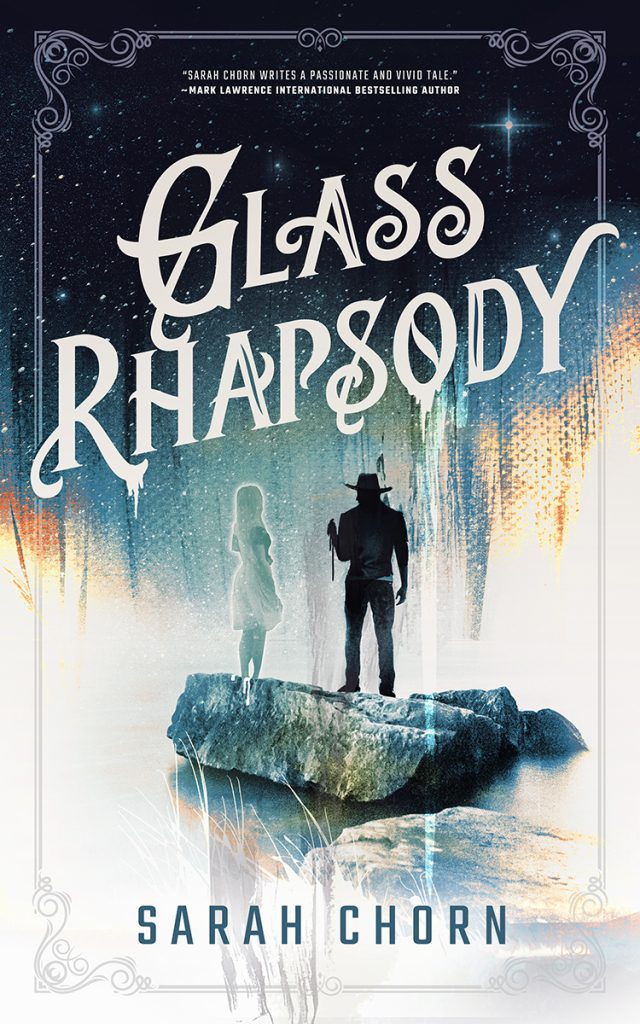 Glass Rhapsody (Songs of Sefate #2) by Sarah Chorn (06/30/2021)
Five years ago, the Boundary fell. Now, the Union is coming to claim Shine Territory as its own.
But not everyone wants to live under their heel.
In a hidden town run by women with rough pasts, life remains untouched until greed paves the way for conflict. Faced with few choices, Grace Hart must stop the Union to protect the women under her care.
Elroy McGlover has spent the past five years running from what he did in Matthew Esco's name. Haunted by ghosts from his past, he returns to where it all went wrong. Enlisted to help Arlen Hobson fight against Union control, Elroy soon finds himself in the middle of a war for the heart of Shine Territory.
In the fight for the soul of the West, no one is innocent.
Last, but not least, we come to what is probably one of my most anticipated reads of the year. I read the first in the series, Of Honey and Wildfires, and its sequel novella, Oh, That Shotgun Sky, earlier this year and absolutely fell in love with them. Chorn has a way of capturing raw emotion that is so incredibly evocative it just takes my breath away. I know this one is going to hurt me real good and I am so ready for it. You can read my reviews for Of Honey and Wildfires and Oh, That Shotgun Sky here and here, respectively.
---