Hello all, and welcome to FanFiAddict's monthly list aimed at the impressionable youth! I mean, aimed at setting your vision globes in the general direction of some forthcoming Science Fiction, Fantasy, and Horror books that we are full of beans about. So, without further ado, take a look at the list below and get your wallets ready to order some new books.
(Note: this list is by no means comprehensive. In fact, many great releases had to be left off this list. Furthermore, it is presented in order first from the soonest release and then alphabetically.)
---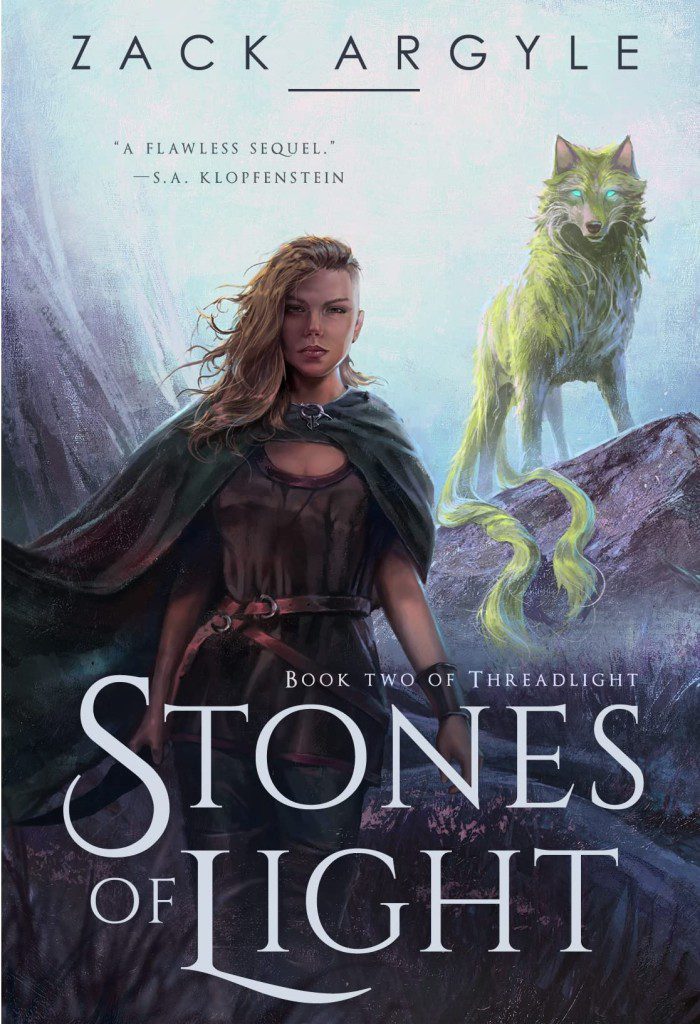 Stones of Light (Threadlight #2) by Zack Argyle (04/04/2021)
Amazon | Book Depository | Goodreads
The coreseal is shattered and a new darkness is coming.
Chrys swore to never again let the Apogee take control but, in a moment of desperation, he gave in. Now, he will learn what the Apogee truly wants.
In Alchea, Laurel will do anything to get her threadlight back, even if it means working for the leader of the Bloodthieves. But she has no choice…a life without threadlight is no life at all.
To the west, Alverax travels with the Zeda people to the large port city of Felia, where they seek refuge after the fires in the Fairenwild. But he shattered the coreseal, and no one quite knows what the consequences will be. They only know it won't be good.
Together, they doomed the world…now, they must save it.
This is the forthcoming sequel to Argyle's 2020 debut, Voice of War. A few of us here on the blog were given ARCs by Zack and were quite taken with the first entry in the series. Featuring a cool magic system, reminiscent of Sanderson and Weeks, political intrigue and mystery, and good characterization, Voice of War was a great debut and has us excited for the sequel to be out so we can talk about it with everyone!
Look for our full reviews to come for Stones of Light, but in the meantime check out both Jason's (Traveling Cloak) and Dan's review of Voice of War here and here, respectively. Also, while you're at it you might wanna take a peeksie at my review here.
---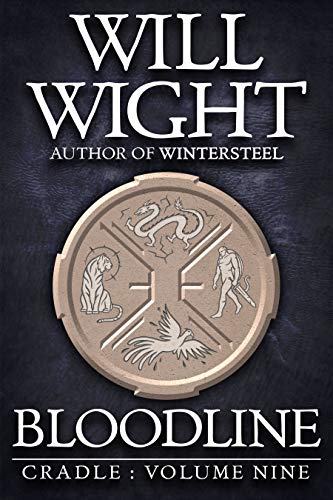 Bloodline (Cradle #9) by Will Wight (04/06/2021)
In the years since Lindon left Sacred Valley, he has attained power beyond anything his family thought possible. Now he'll have to put those powers to the test, because a Dreadgod is on its way.
Lindon and his allies set out to evacuate the valley before the arrival of the Wandering Titan, but their sacred arts are weakened by an ancient curse. They'll have to persuade the squabbling inhabitants of Sacred Valley to leave behind their home and set off into the outside world.
But it has been a long time since Lindon left, and more has changed than he realized.
He has always sought power to save his family…but now he might be too late.
The Cradle series by Will Wight is something that, if you have been following the rise of self-publishing in fantasy, you have undoubtedly heard of by now. It has been wildly successful and our team member David S. is constantly raving about how great it is and he has personally brought my hype level to 11. He once described to me as an anime in novel form (think Dragonball Z.) I am really looking forward to getting into the series proper and catching up to this latest release. If you need anymore reason to read Cradle, check out David's list of reasons Why You Should Read the Cradle Series.
---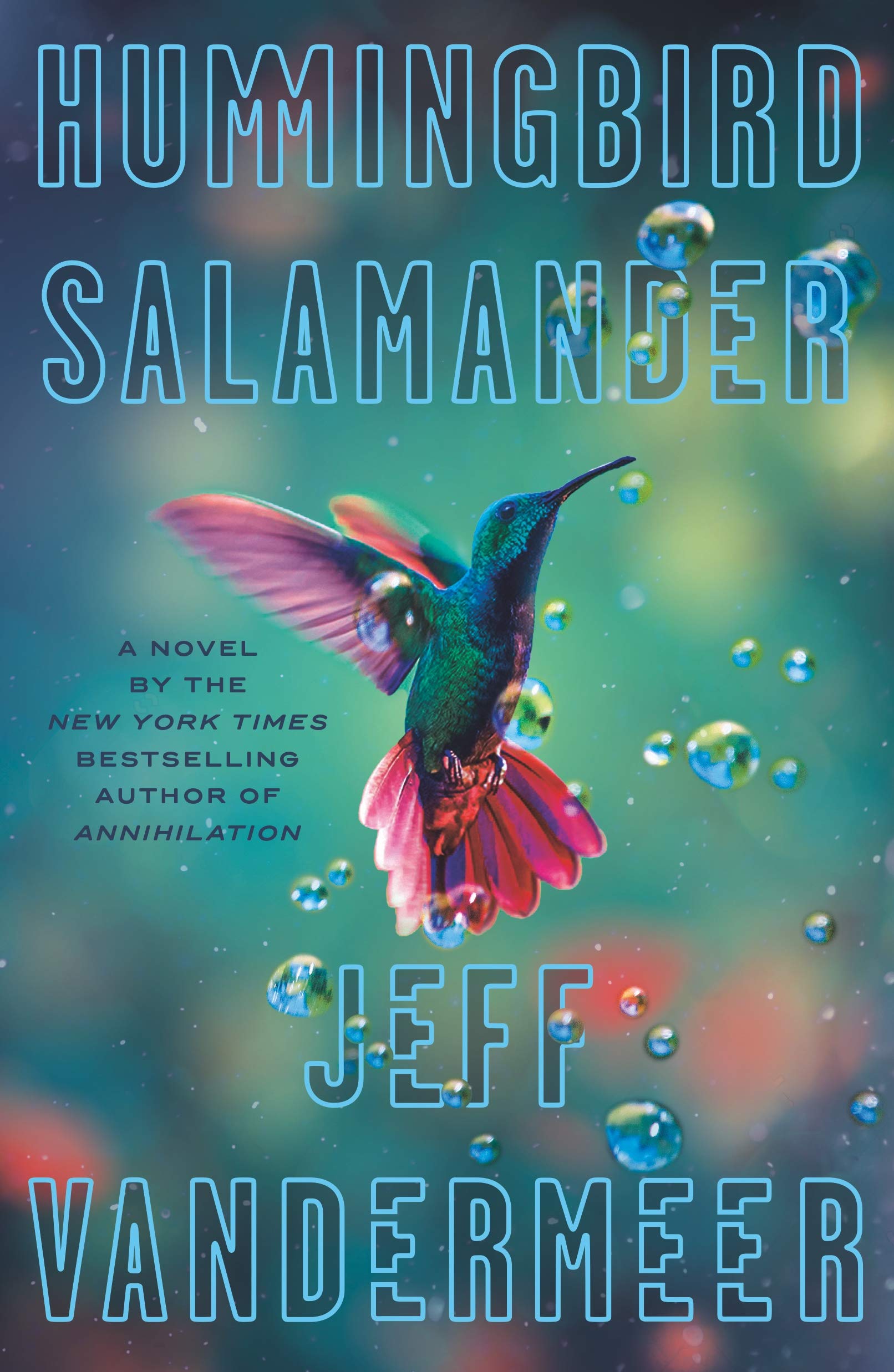 Hummingbird Salamander by Jeff VanderMeer (04/06/2021)
Amazon | Audible | Book Depository | Libro.fm | Goodreads
Security consultant "Jane Smith" receives an envelope with a key to a storage unit that holds a taxidermied hummingbird and clues leading her to a taxidermied salamander. Silvina, the dead woman who left the note, is a reputed ecoterrorist and the daughter of an Argentine industrialist. By taking the hummingbird from the storage unit, Jane sets in motion a series of events that quickly spin beyond her control.
Soon, Jane and her family are in danger, with few allies to help her make sense of the true scope of the peril. Is the only way to safety to follow in Silvina's footsteps? Is it too late to stop? As she desperately seeks answers about why Silvina contacted her, time is running out—for her and possibly for the world.
The latest novel from the master of New Weird, Jeff VanderMeer. While it may appear to be a departure from his previous work, which often features otherworldly and often-surreal imagery, Hummingbird Salamander is rooted in what has stayed VanderMeer's primary focus throughout his long career, environmental conservation. The Southern Reach trilogy is one of my favorite series of all time and is infinitely quotable! I was lucky to receive an ARC of this one and although I haven't read it yet it is very high on my TBR!
---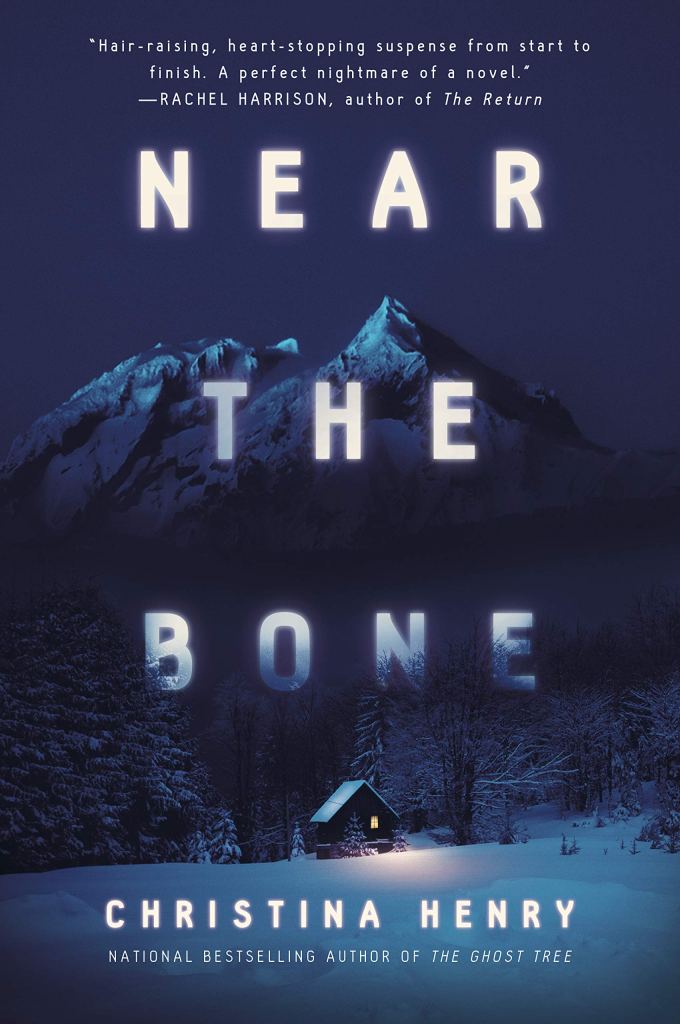 Near the Bone by Christina Henry (04/13/2021)
Amazon | Audible | Book Depository | Libro.fm | Goodreads
Mattie can't remember a time before she and William lived alone on a mountain together. She must never make him upset. But when Mattie discovers the mutilated body of a fox in the woods, she realizes that they're not alone after all.
There's something in the woods that wasn't there before, something that makes strange cries in the night, something with sharp teeth and claws.
When three strangers appear on the mountaintop looking for the creature in the woods, Mattie knows their presence will anger William. Terrible things happen when William is angry.
Near the Bone is the only horror title to appear on the list this month. In fact, I think it is the only horror title to make on any of our lists so far! Manny read an ARC of this one and was a big fan saying, "Near The Bone feels like a perfect page turner thriller and has all the right spices to become a movie adaptation." You can read the rest of his 9/10 review here!
---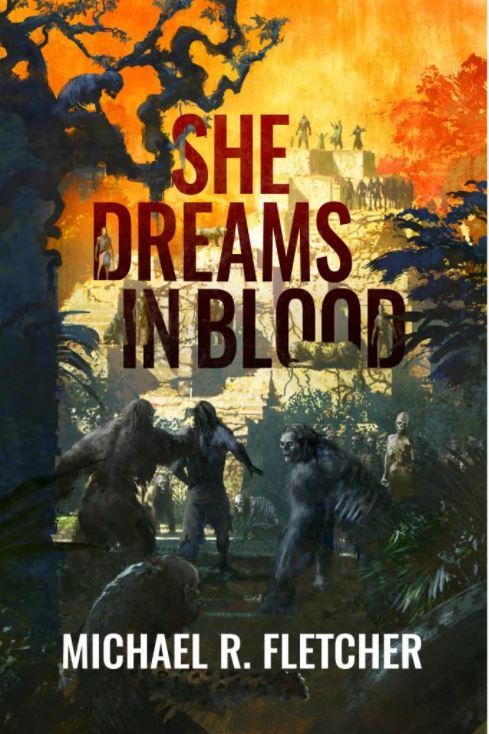 She Dreams in Blood (The Obsidian Path #2) by Michael R. Fletcher (04/16/2021)
Drawn by the shards of his obsidian heart, Khraen follows the path south. The islands, largely ignored by the Wizard's Guild, have become a refuge for the unwanted of the world. Necromancers and sorcerers rule warring tribes haunted by the ghosts of savage and primal gods.
With each fragment Khraen discovers more of the man he was.
There was an Empire.
There was a god.
And she dreamed in blood.
The sequel to last year's Black Stone Heart, Fletcher (or is it Dyrk Ashton) is back with another dose of grimdark insanity. Black Stone Heart is also a finalist in this years SPFBO competition and deservedly so. As for the sequel, I believe our fearless leader David said it best when he wrote, "She Dreams in Blood is exactly what you expect in a Fletcher sequel: bigger, darker and more insane than your little mind can fathom." If you like your grimdark of the grimdarkiest caliber then look no further than Fletcher's work.
---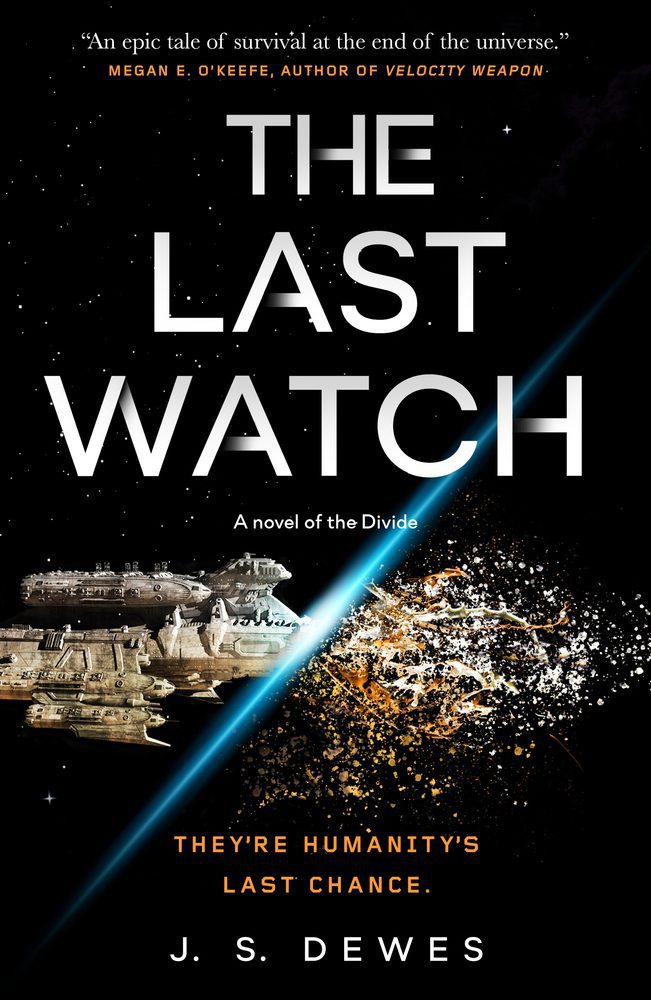 The Last Watch (The Divide #1) by J.S. Dewes (04/20/2021)
Amazon | Audible | Book Depository | Libro.fm | Goodreads
The Divide.

It's the edge of the universe.

Now it's collapsing—and taking everyone and everything with it.

The only ones who can stop it are the Sentinels—the recruits, exiles, and court-martialed dregs of the military.

At the Divide, Adequin Rake, commanding the Argus, has no resources, no comms—nothing, except for the soldiers that no one wanted.

They're humanity's only chance.
Marketed as The Expense meets Game of Thrones, The Last Watch looks poised to be the next great space opera. The company of soldiers that the book takes it title from are much like the Night's Watch from GRRM's popular franchise in that they are the last line of defense between humanity and its annihilation. Packed with suspense (the universe is collapsing, hello) and great characters, this is one to look out for. Both David W and Jason (Traveling Cloak) gave it loads of praise. You can read their reviews here and here, respectively. Also, it has a sequel hot on the heels of this release, coming in August!
---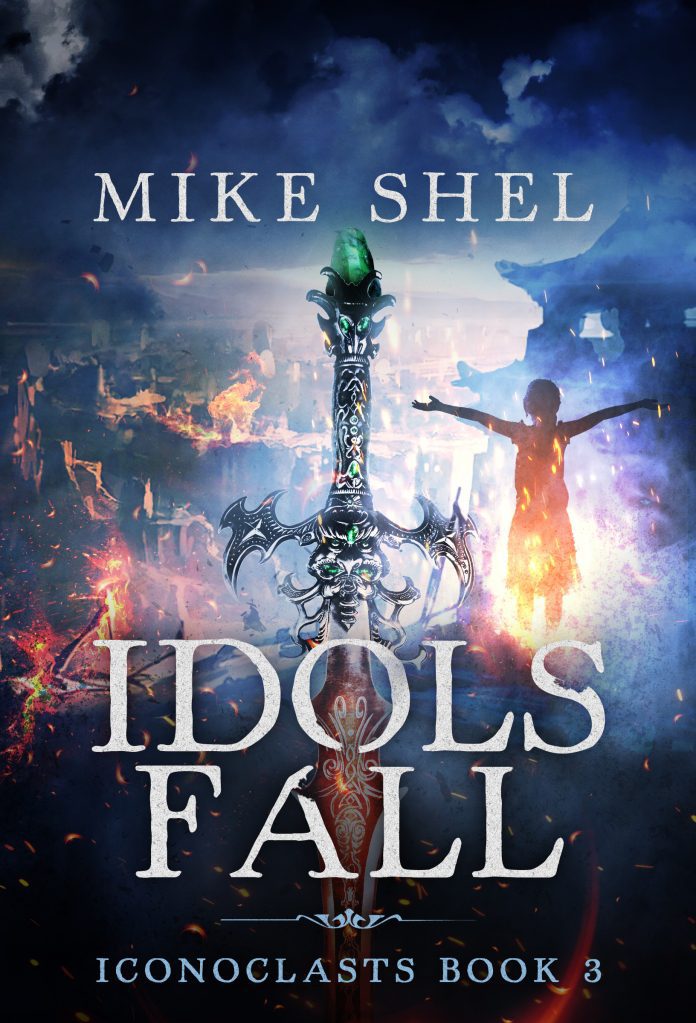 Idols Fall (Iconoclasts #3) by Mike Shel (04/21/2021)
"AT LONG LAST, EVEN GODS WILL KNOW REGRET…"
Agnes Manteo now bears her father's sentient Djao sword, along with a terrible revelation—the gods are charlatans, ancient sorcerers who draw their strength from the suffering of humanity. She and her Syraeic companions have but one duty: to track down those pretenders and end their reign of cruelty and lies, no matter the cost. To that end, the magical blade—mighty, single-minded Szaa'da'shaela—won't allow any wavering of their commitment.
But the empire is in turmoil with the sudden passing of its undying queen. Noble houses clash and threaten civil war, murderous barbarians mass on the frontier in preparation for a bloody invasion, and all feel the aching void left by the clergy, whose temples were devastated by a great fire. Can the kingdom survive should Agnes succeed in tearing away its very foundations?
And if she fails? What might sorcerers with nearly godlike powers do to exact their revenge?
Mike Shel is a long time RPG adventure game designer for Pathfinder and Idols Fall is the final volume in his debut trilogy, Iconoclasts. I haven't read the series (yet), but I've seen it favorably compared to Kings of the Wyld, with a story that reads like an homage to classic tabletop roleplaying games like Dungeons & Dragons or Pathfinder. Which, given Shel's pedigree in that field, should really come as no surprise. If that's not enough to convince you to give this series a try, check out the gorgeous cover art we had the honor of revealing earlier this month. Beautiful. Unfortunately, Mike hasn't put out any pre-order information yet, but as soon as he does I will update this post with all the necessary deets.
---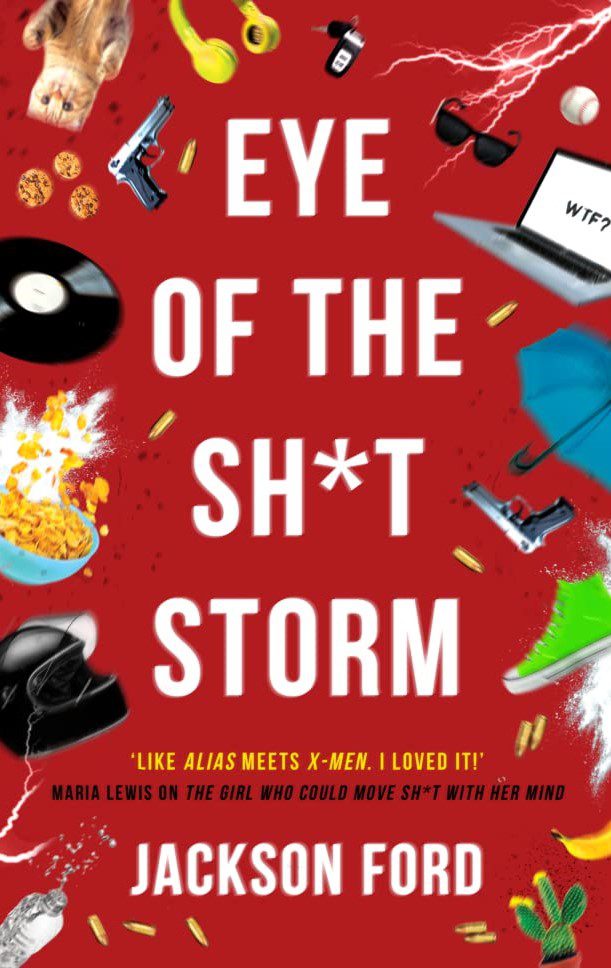 Eye of the Sh*t Storm (The Frost Files #3) by Jackson Ford (04/27/2021)
Amazon | Book Depository | Goodreads
Teagan Frost might be getting better at moving sh*t with her mind – but her job working as a telekinetic government operative only ever seems to get harder. That's not even talking about her car-crash of a love life . . .
And things are about to get even tougher. No sooner has Teagan chased off one psychotic kid hell-bent on trashing the whole West Coast, but now she has to contend with another supernatural being who can harness devastating electrical power. And if Teagan can't stop him, the whole of Los Angeles will be facing the sh*tstorm of the century…
Eye of the Sh*t Storm is one of my most anticipated reads this year. I just love this series so much. Come for the cleverly written titles, stay for the sarcastic, chaotic force of nature that is Teagan Frost. Teagan is a covert government operative with telekinetic powers, but all she really wants to do is listen to Nipsey Hussle and open up her own restaurant. It really is a gem of a series and I can't wait to get to this entry.
---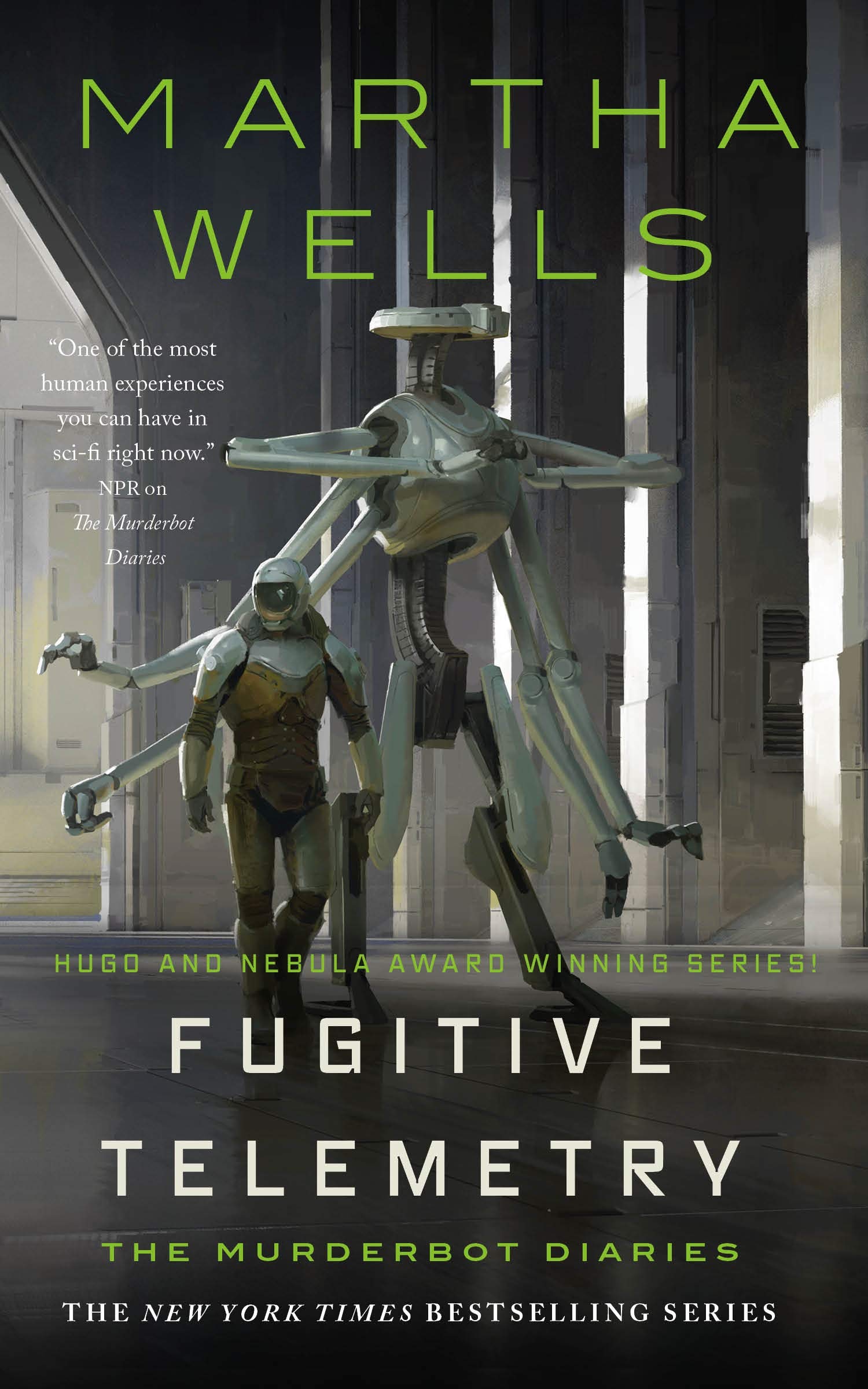 Fugitive Telemetry (The Murderbot Diaries #6) by Martha Wells (04/27/2021)
No, I didn't kill the dead human. If I had, I wouldn't dump the body in the station mall.
When Murderbot discovers a dead body on Preservation Station, it knows it is going to have to assist station security to determine who the body is (was), how they were killed (that should be relatively straightforward, at least), and why (because apparently that matters to a lot of people—who knew?)
Yes, the unthinkable is about to happen: Murderbot must voluntarily speak to humans!
Again!
Ah, Murderbot. Also high up on the list of books that I have made myself sick over wanting is Fugitive Telemetry, the sixth book in Martha Wells spectacular series, The Murderbot Diaries. This is another novella following the series first novel length release, Network Effect, however this one takes place chronologically between Exit Strategy and Network Effect. I haven't gotten to this one yet (give me a break, my TBR is a mile long), but a few of my cobloggers have, with Bender and Traveling Cloak both enjoying it immensely. Their reviews are here and here, respectively.
---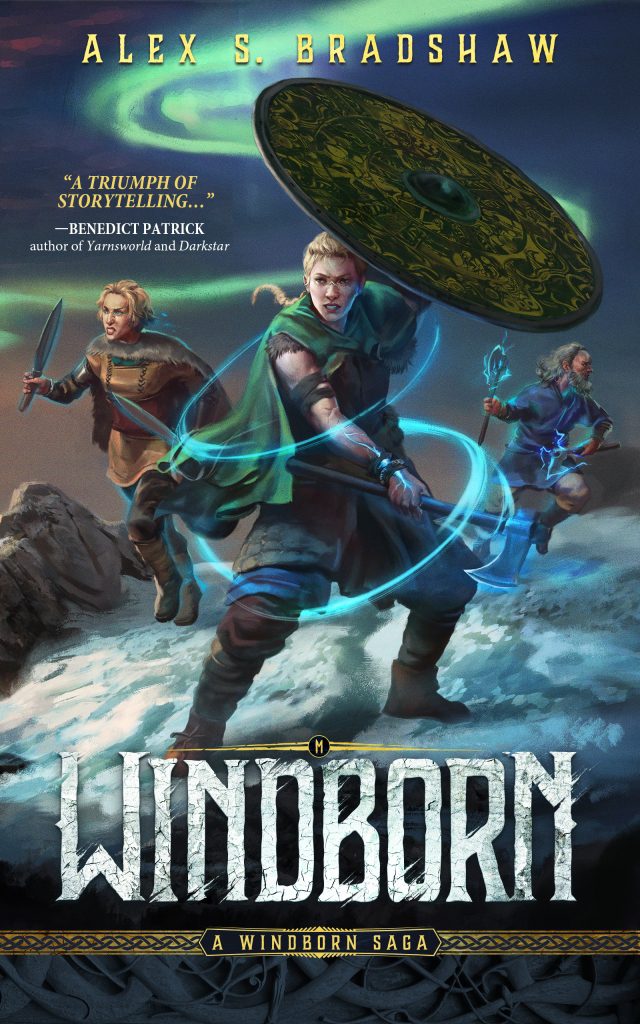 Windborn by Alex S. Bradshaw (04/28/2021)
Amazon | Book Depository | Goodreads
Drowning is only the beginning…
Edda Gretasdottir is a raider, a fell-handed shield-maiden, feared along every coast. Hers is a life woven in battle scars.
But she never wanted to walk the warrior's path. All she wanted was freedom, to earn enough gold to buy her family their own remote farm, and to escape their oppressive chieftain. Now, she has enough plunder so that she can finally hang up her shield and live in peace.
That peace is stolen from Edda, however, when raiders burn her home, destroy all that she loves, and toss her, wounded and bleeding, into the ravenous ocean.
But the fates are cruel and this is not the end for Edda: she rises from the bloody surf as a Windborn, a cursed warrior whose supernatural gifts are a poor exchange for everything she has lost.
Fuelled by rage and armed with strange new powers Edda will hunt for whoever sent the raiders, for whoever is responsible for taking everything from her. She will show them the sharp edge of her axe… or die trying.
My goodness, look at that cover! So, so good. I love vikings. Their culture fascinates me to no end and I can get lost in the Sagas and myths forever. So, show me a story based on Viking culture and I will eat it up. Alex's showing gets extra points for what looks to be an interesting magic system. At the risk of sounding like a broken record, I recieved of an ARC of this one and, although I haven't yet, I look forward to reading it as soon as I can.