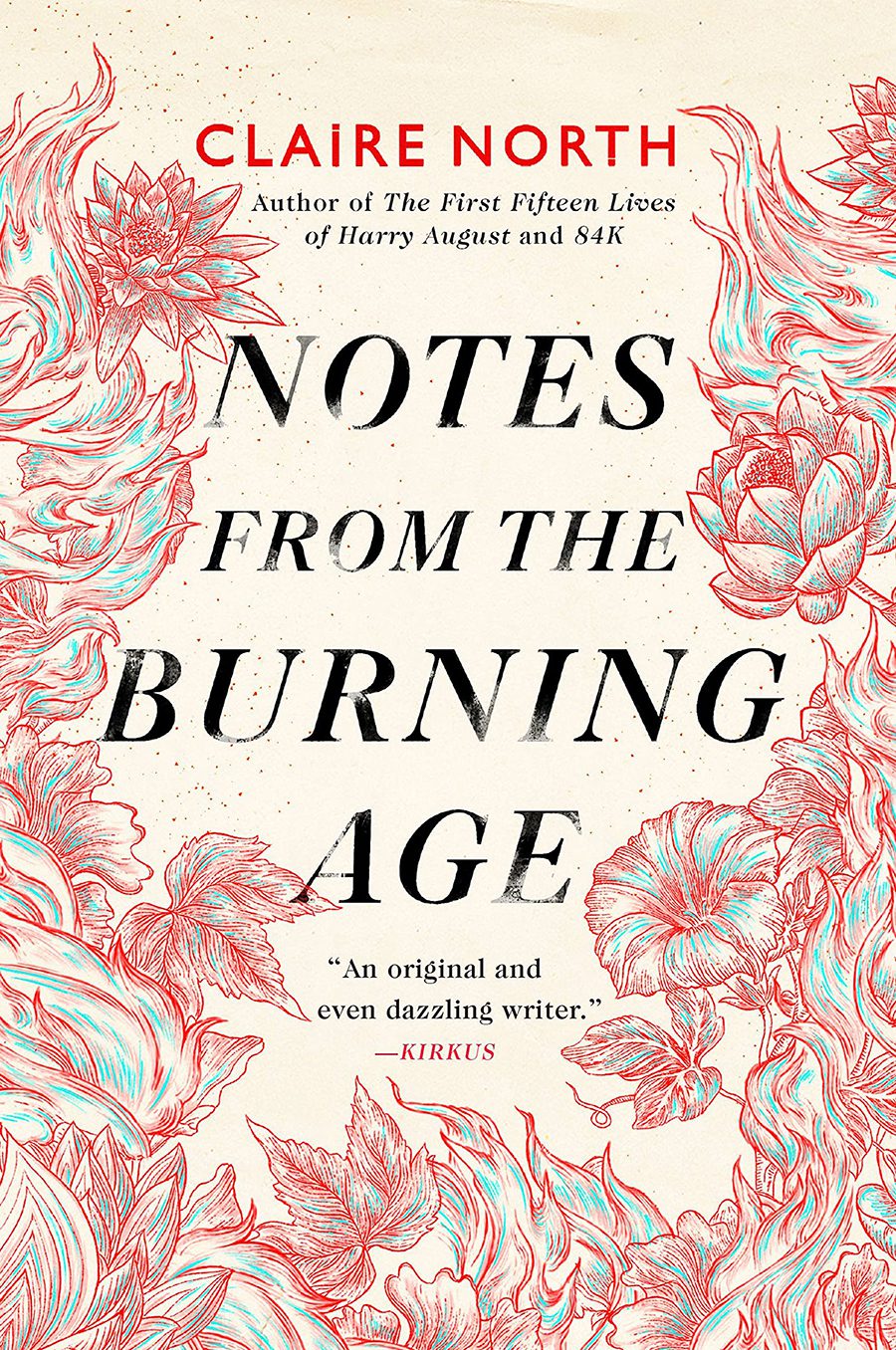 Rating: 9.5/10
Synopsis
From one of the most imaginative writers of her generation comes an extraordinary vision of the future…
Ven was once a holy man, a keeper of ancient archives. It was his duty to interpret archaic texts, sorting useful knowledge from the heretical ideas of the Burning Age—a time of excess and climate disaster. For in Ven's world, such material must be closely guarded so that the ills that led to that cataclysmic era can never be repeated.
But when the revolutionary Brotherhood approaches Ven, pressuring him to translate stolen writings that threaten everything he once held dear, his life will be turned upside down. Torn between friendship and faith, Ven must decide how far he's willing to go to save this new world—and how much he is willing to lose.
---
Review
A captivating spy vs. spy thriller set in a post-climate apocalypse future, where the records of humanity's past are more powerful than you could imagine.
Some people just want to watch the world burn. But what if that world is already burnt, built on the ashes of arrogance, war and greed that came before? What if there are those in that world who are trying to salvage what's left and forge something new, leaving the past behind? Claire North holds true to this notion in her latest novel, Notes from the Burning Age, exploring the moral grey areas of the human psyche. But she takes it a step further, evoking rich cultural, social and moral complexity through gorgeous prose and a thrilling, slow-burn cat-and-mouse spy narrative. All this, surrounded by a fascinating and devastated future Earth where the remnants of humanity are picking up the pieces of a species that took themselves to the brink, raping the earth and allowing capitalist gluttony to take precedence over a natural world that had sustained them for millennia. Then, nature fought back, and the world burned—thus began the Burning Age.
More than any other book I've read this year, Notes from the Burning Age was such an unexpected surprise. I went into it without knowing much about it, save that it was written by Claire North, an author whose previous works I've enjoyed. It was to my delight then that I was swept up in a captivating story of a post-climate apocalypse and a future gone awry, but wrapped in the style and trappings of a Cold War-era spy thriller.
The novel follows Ven, a character I immediately connected with. As a child, his world literally burns around him in the opening chapters, and I felt his pain, his confusion and the guilt that later consumes him. Kakuy, essentially gods of the Earth, are awakened by the arrogance of humanity and negligence toward the natural world. These Kakuy, angered and merciless, burn and flood the land, wiping away the self-important humans. They are living representations of nature's spirit and wrath, with natural disasters as their means of communication.
Jumping ahead many years, the story picks up with Ven in a Europe that is both familiar and unfamiliar. Despite the world having collapsed to natural disaster and generations passing and rebuilding, Vienna still felt somewhat like Vienna, Budapest like Budapest, and so on and so on. By this point though, Ven read like someone who is fairly jaded, plodding through life. He is clearly haunted by his past, but things quickly changed when a man named Georg enters the bar where Ven works.
Turns out, Ven used to translate ancient texts for the holy Temple, those tasked with sorting and deciphering the archived remnants of humanities past (texts, emails, books, pamphlets, instruction manuals, even cat photos) in order to maintain balance with nature. Occasionally, certain archived material would be deemed too dangerous, violent, ungodly—instructions to make a bomb, engineering blueprints for a tank or missile, pornography, etc.—which would then be labeled heretical and protected, hidden away. And it's just that sort of stuff that interests Georg, who recruits Ven into the Brotherhood.
"Your mistake is imagining that in understanding the size and majesty of creation, the wonder of this world and the richness within it, you become small. A tiny, scuttling thing without centre, without identity and form. You fail to see how, in grasping your small place within this life, you become part of something that is so much bigger than you could ever be when you were being a hero alone."—Georg
The Brotherhood are a backward-thinking group (with some shady, clandestine underpinnings) who want humanity to reclaim the technological and cultural superiority of its past—for their own gain, of course. That is in direct conflict with the Council, a United Nations-esque assembly comprised of different countries aiming for a peaceful coexistence with one another and nature. The geopolitics were fascinating, especially for someone like me who loves the stuff. Aiding that were well-paced infusions of worldbuilding, which entered the narrative naturally and gave me time to truly invest in the political factions, the alliances and antagonists, this eerie, dystopic future Europe. The scope begins small, slowly building and building to wondrous effect, and overall I really liked this aspect of the book.
So, now that Ven is in the Brotherhood, he is translating forbidden texts for Georg, getting himself more and more entrenched in the goings on of this organization. While this part of the story plods at times, the conversations Ven and Georg have are witty and gripping, and it soon becomes clear that both characters have ulterior motives. Thus begins an intense game of cat and mouse, spy vs. spy, where tensions rise as Ven is discovered, tortured mentally and physically, held captive and on the run. The pacing from then on is excellent, drifting seamlessly from brutal, visceral action scenes and nerve-wracking chases to contemplative conversations and nostalgic reminiscences.
What I absolutely loved though was the back-and-forth game between Ven and Georg. There are several other great characters throughout the story, but it really came down to those two. They contrast each other brilliantly, acting as mirrors for their flaws, but also as amplifiers of their talents. In continuous attempts to outwit the other, spectacular mind games, genuine humor and satire, political maneuvers, assassination attempts and double crosses ensue. And even though Georg is a piece of shit, I was continuously captivated by him—his charm, his persistence and blunt honesty. He's also the source of thrilling twists aplenty, despite some of them (especially one of the major ones) being a bit predictable.
Before wrapping up, a few minor criticisms. The pacing, as I mentioned before, meanders in the first third (with a couple of pacing hiccups later in the book too). It wasn't immersion-breaking, but does require a bit of patience earlier on. Also, the supernatural Kakuy aspects didn't get as much depth as I would have liked, especially after how much these Guardians of the Earth are played up in the beginning. Even though they do appear in the book, they end up in a more mystical, metaphorical role, a reflection of humanity's zealous pride as well as acting as a signpost for Ven throughout the story. Regardless, these faults were few and far between and never took away from the whole package.
And what a solid package this was. Notes from the Burning Age sunk its hooks into me early on, grabbing my attention with an intriguing world, strange mysteries and a lead character that I could sympathize with. I was consistently curious to read more and more. And more. By the end, I was wholly enthralled and deeply invested in the rich, descriptive prose, geopolitical machinations, the backstabbing, the supernatural elements, the the history and lore—all of it. I can't recommend this book enough.