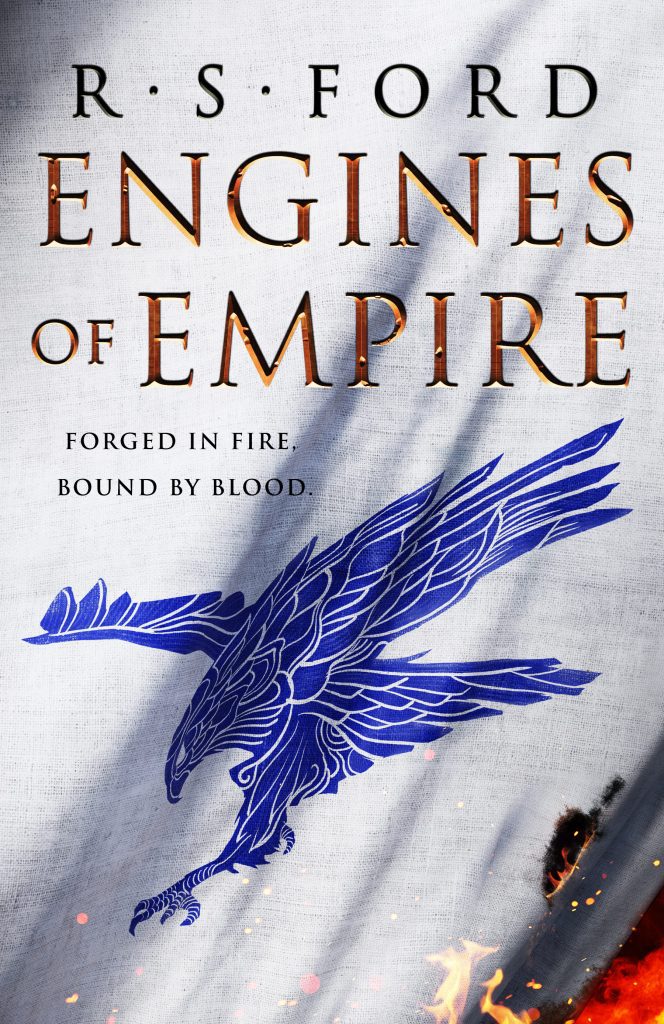 Rating: 8/10
Synopsis
Engines of Empire starts off a gripping new fantasy series from Richard S. Ford. Weaving together the stories of three Hawkspur siblings and their mother, in an empire rife with moving pieces. Conall is the eldest son and his story follows his journey to the military frontier. Tyreta, the only daughter, has inherited a magical ability and is sent to learn more about transportation of the empire. Finally, Fulren, the youngest brother, is a talented artificer in the main city, living with his uncle the Emperor, and he gets entrenched in a foreign political nightmare.
Review
With a total of four main story threads, I anticipated getting lost as the narrative changed so much at or at least favoring certain POVs, but that was not the case. I was anxious to get to each subsequent chapter, no matter which character it followed. One strength of having four main POVs means that the anticipation kept driving the story forward by selecting pivotal moments to switch between characters. And a related strength being that as readers we get to see events unfold not only from one side but from many when the POVs stories intertwine.

This world that Ford has crafted is full of steampunk aspects, with massive airships and walking mecha suits. The main story takes place in the capital of the Empire, called the Anvil but the setting was diverse and sprawling, taking characters from the desert to the jungle and everything in between. By far, the magic system was one of the most interesting aspects of the book and something I'm looking forward to unraveling a bit more in book two. There are two main magic systems used by each respective nation. The main one revolves around a material called pyrestones and is related to alchemical tinkerings. The other centers around necroglyphs, or glowing tattoos inked into a person's skin. If neither of those sound down right fascinating, I don't know what hope remains for you.
There were a lot of things to enjoy about the book but I did want to touch on my main criticism and the reason this book isn't quite making it to the 5 star level and that is: the pacing. There were parts of the book where the suspense and tension could have been built up more, and we hit a point in the book where the reveals kept coming quite quickly and we didn't get to sit with these revelations as much as we could have. The pacing was break-neck pretty much the entire time.
In conclusion, if you're looking for a fast-paced book with a great magic system, this is it. This book by R.S. Ford hit shelves on January 18th, 2022 and I highly recommend you pick it up.

*I have received a copy of this book from NetGalley in exchange for an honest review*