New achievement! You've started a listicle about Dungeon Crawler Carl! Now you can class yourself among the greatest of all book bloggers. Now you can obsessively look at your engagement stats and see that no one's ever going to read it! Good luck pitching this shit to Buzzfeed. You have earned a bronze neeeeeeerrrrrrrd box.
It's not a stretch to say that Matt Dinniman's LitRPG series Dungeon Crawler Carl is shaping up to be a real cult classic. It's got to the point that the audiobook narrator, Jeff Hayes of Soundbooth Theatre, is set to have Princess Donut – one of the main characters – tattooed on his ass. With book 6, The Eye of the Bedlam Bride, due out on the 2nd July, I looked back over the series so far and ranked each book in order of how much I enjoyed them and to show why these books are unmissable.
Due disclosure; this list is only for fun. I'm heavily invested in this series, in particular because of how damn good Jeff Hays' reading of the audiobooks are. I hope this article will give you a good flavour of the series and show why it's seriously worth diving into.
#5 The Dungeon Anarchist's Cookbook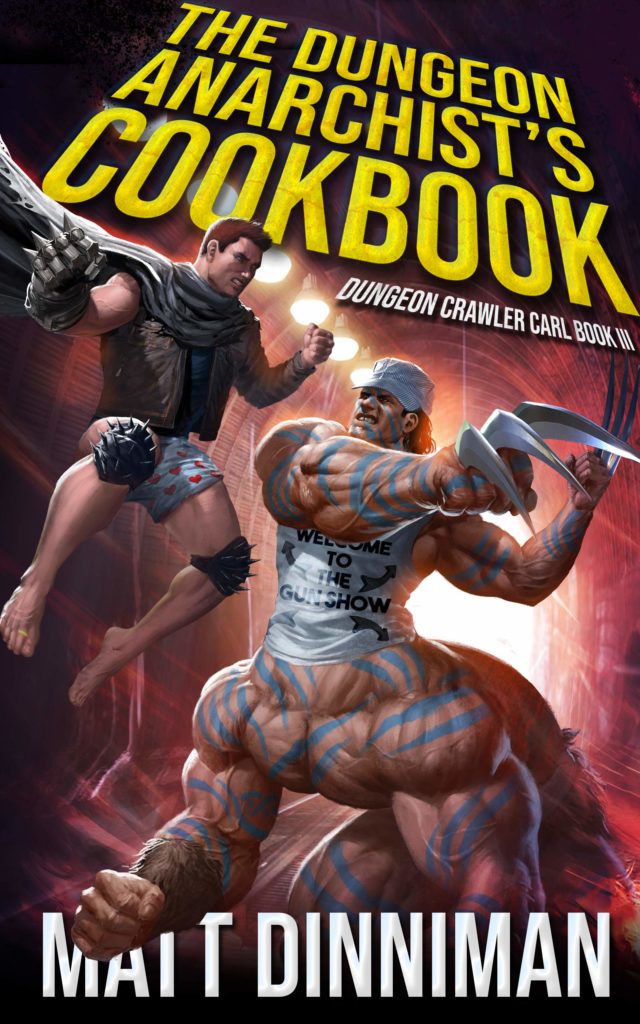 Book 3 has its iconic moments and gave me serious Fallout 3 train tunnel vibes. The Iron Tangle central concept of the book, where all the world's railways are mangled together in a nightmare looping railway system, is intensely claustrophobic. The entire tangle is crammed with monsters and things get really bad.
TDAC introduces multiple themes that are important for the later books. The top ten list of crawlers is populated, crawlers receive sponsors for the first time, and crawlers work together to survive. Arguably the most important is Carl winning the titular Dungeon Anarchist's Cookbook. Not quite important in this book, but it sure as heck gets important in the next and beyond.
With all that said, this is a book that seems to focus mainly on building up the next phases of the story. Its tightly-packed setting wasn't as free and outrageous as the other books of the series. It's good, but it's not great like the others.
#4 Carl's Doomsday Scenario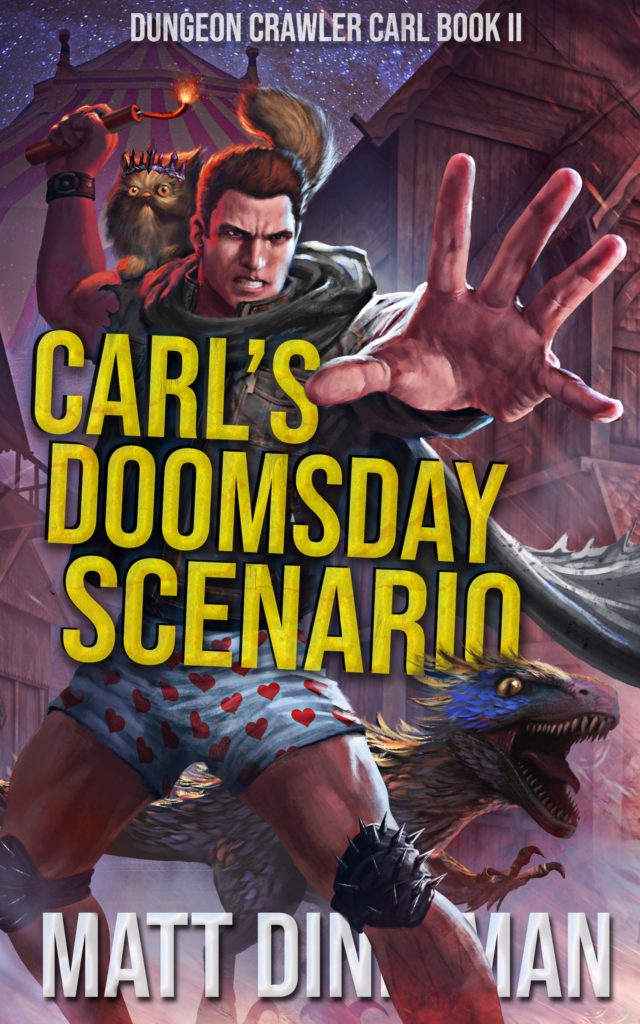 Up next on my list is the second book of the series. Donut gets a pet velociraptor! Carl still has no pants! Prostitutes are being murdered and a circus is in town!
CDS let's loose now that we're one book in. The body count is surging and Dinniman is flexing his writing muscles. We really get to see the characters grow with this book and Donut especially is hilarious. CDS brings a strong grotesque horror element with mind-controlling worms infesting the spooky circus. It's gross and it's splatterpunk, and it's so, so good.
The introduction of side quests really gives this a cool video game feel. I perhaps wanted more though from the side quest that centred around the titular Doomsday Scenario though.
#3 Dungeon Crawler Carl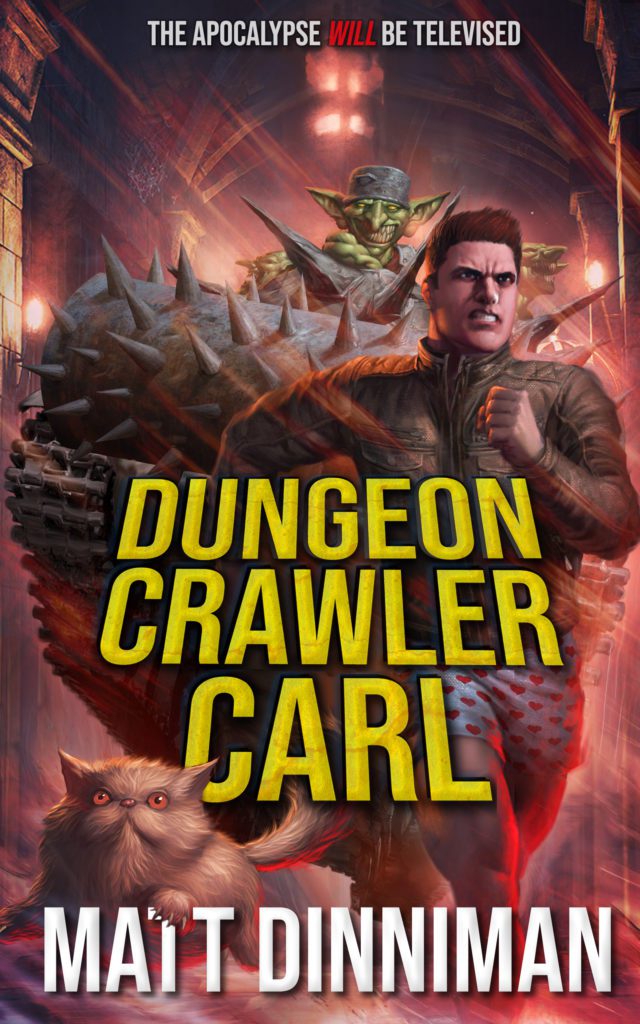 The very first Dungeon Crawler Carl book and it's such a strong start to any series. This book is a pillar of the LitRPG scene and wastes no time in plunging ordinary guy Carl into a deathly dungeon in nothing but a leather jacket, his boxer shorts, and his ex-girlfriend's cat, Princess Donut. This is like if D&D and video games got drunk and had a kid, and that kid is a mean little bastard.
Just forget any pretence you have about reading a LitRPG story. Leave any expectations at the door and enjoy this gateway into your next series binge. It's taut and hilarious but still manages to find moments where the horror of the situation comes through. The boss battle against the hoarder will stick with me for a long time.
#2 The Gate of the Feral Gods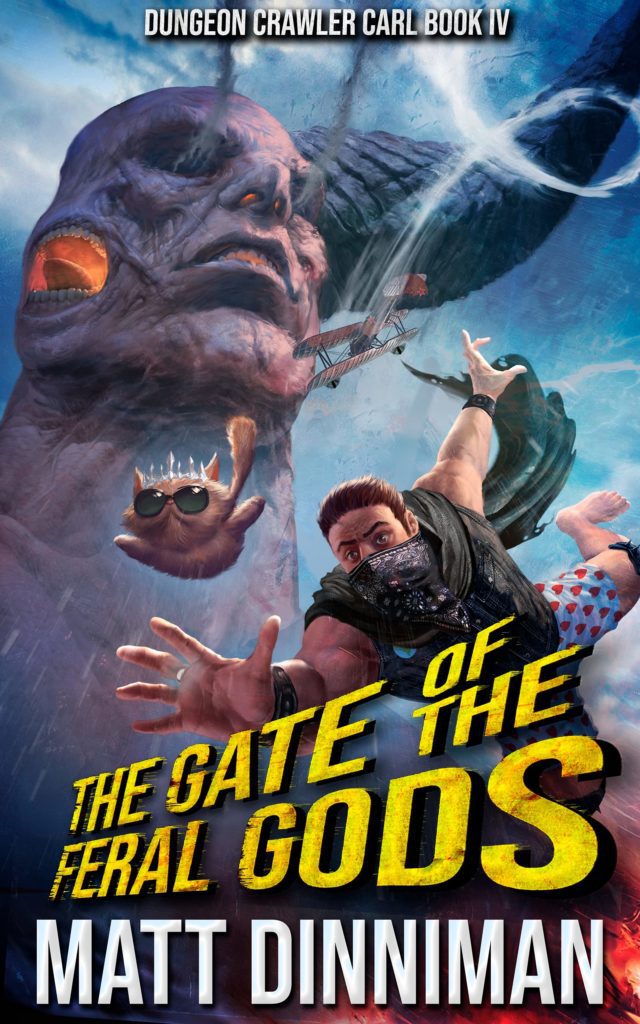 Now we're really getting to the good stuff. It was a real hard decision between this and my #1 entry but TGofFG just misses the top spot.
But, wow, if by this point the series is off the wall then TGofFG actually headbutts a hole in it. Crawlers were forced to work together in Book 3 but this time top-of-the-leaderboard Carl and Donut are stuck with the noobs. Stuck in an impenetrable bubble, low-level crawlers – who really shouldn't be alive at this point – are now expected to capture four castles in 15 days. Also there are gods. And an ultra-violent goose called Denise.
TGofFG is stunning. By this point the series stopped being comedic a long time ago. I mean, it's still kinda funny, but now I'm on edge a lot because The A.I. is psychotic and Carl is seeking to bring down the intergalactic crawl from within. These aren't the first baby steps into the dungeon.
The best bit is the twist right before the end. Absolutely jaw-dropping. That real "oh … shit" moment that you will remember forever and wish you could experience reading for the first time again.
#1 The Butcher's Masquerade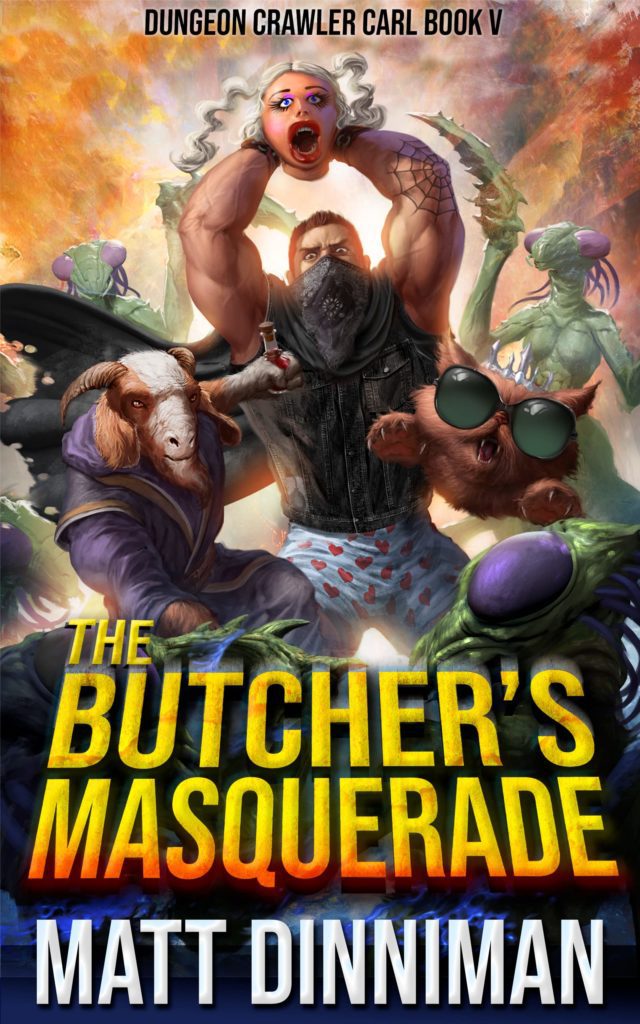 The best book in the series so far is the last one to be released; The Butcher's Masquerade. Forget the action and all the galactic events surrounding Carl and Donut for a moment. TBM is the emotional pinnacle of the crawl so far and there's one thing that sums up just how good it is: Donut's speech. It's raw. It made me cry. It's exactly what a cat would say to a neglectful owner if it could talk.
No, wait, I'm sorry. But that's not just it. It's also the epilogue. Yes. If you've read it, you know what I mean. That absolute wrench of an ending. That absolutely devious and horrible moment that is now sitting there for a future book waiting to explode, just like Carl's Doomsday Device.
Where to Start
New to the LitRPG genre and want to see why this series is the best? Here are some useful links if you'd like to check out Dungeon Crawler Carl:
Book 6 in the series is available here.