Thank you to Escapist Book Tours for hosting this book tour and allowing Fanfiaddict to be a part of it!
Book Information:
Title: The Marauders, the Daughter, and the Dragon by K.R.R. Lockhaven
Series: The Azure Archipelago #1
Genre: Fantasy
Intended Age Group: Adult
Pages: TBD
Published: August 20, 2022
Publisher: Shadow Spark Publishing
Book Blurb: To say that Azure Brine is at odds with her father would be an understatement. His recent spiral into the "Humans First" politics of League of Islands' new governor has strained their once-strong relationship to the breaking point.
Their connection is truly put to the test when her father decides to join the governor's ship on a voyage to the Capitol Isles for the inauguration. But when Azure learns that the governor has nefarious plans for the islands, and that her father is in mortal danger, she and her best friend (a shit-talking bird named Robin) set out across the archipelago to save him.
Along the way they meet a reanimated skeleton with confidence issues, a group of "pirates errant" who just want to sing and have adventures, and a dragon with an emotional arc.
See Also:
(This is our attempt at a bit of fun. We ask our authors to come up with a few short, clever, possibly pop culture laden, descriptions of their books just to give a little taste of what's to come for readers.)
Come Sail Away • Yo Ho Ho and a Bottle of Rum • Rockin' Robin
Book Links:
Publisher Page: https://shadowsparkpub.com/krr-lockhaven/#azure
And now for the COVER REVEAL!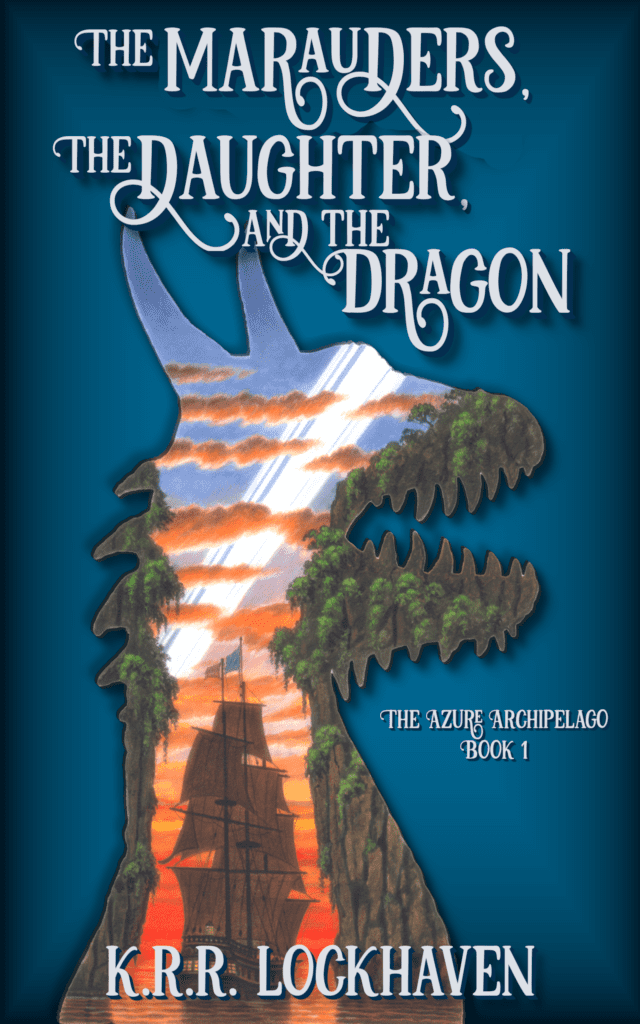 Author Bio & Information: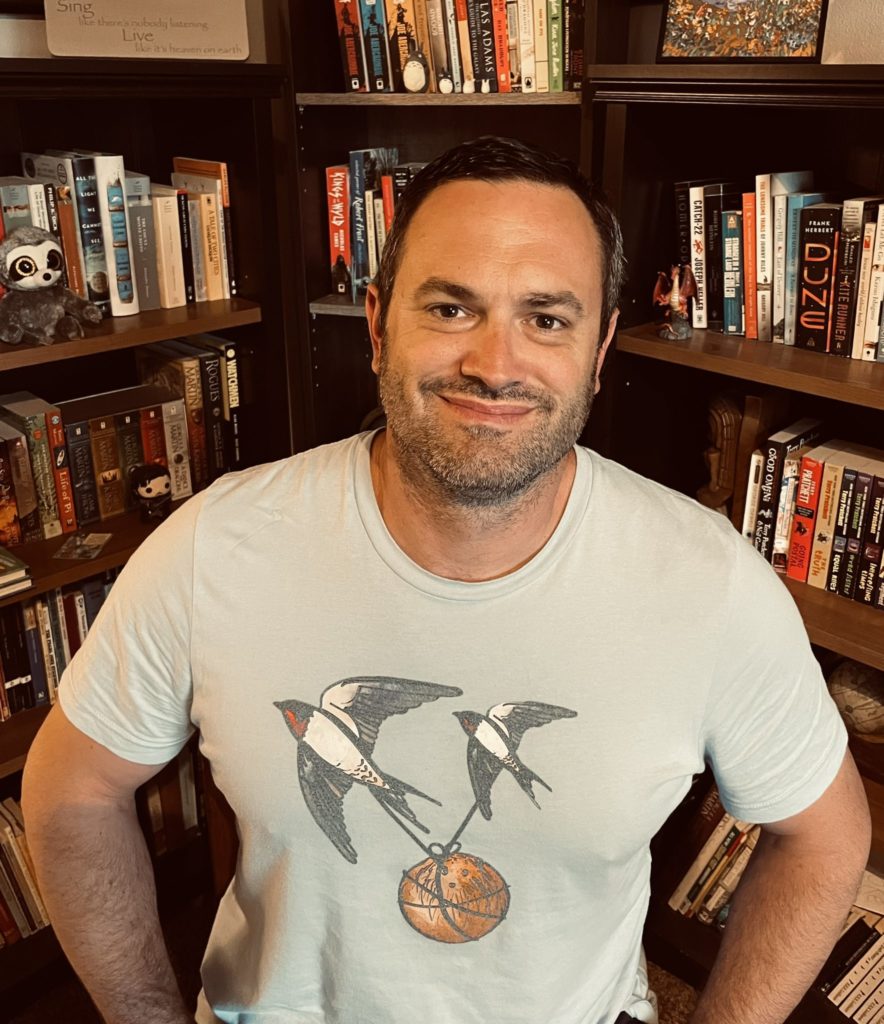 K.R.R. (Kyle Robert Redundant) Lockhaven writes humorous, fun fantasy books with ever-increasing infusions of heart. He lives in Washington State with his wife and two sons. When not writing or raising kids, he works as a firefighter/paramedic.
Author Site: https://www.krrlockhaven.com/
Twitter: https://twitter.com/Kyles137