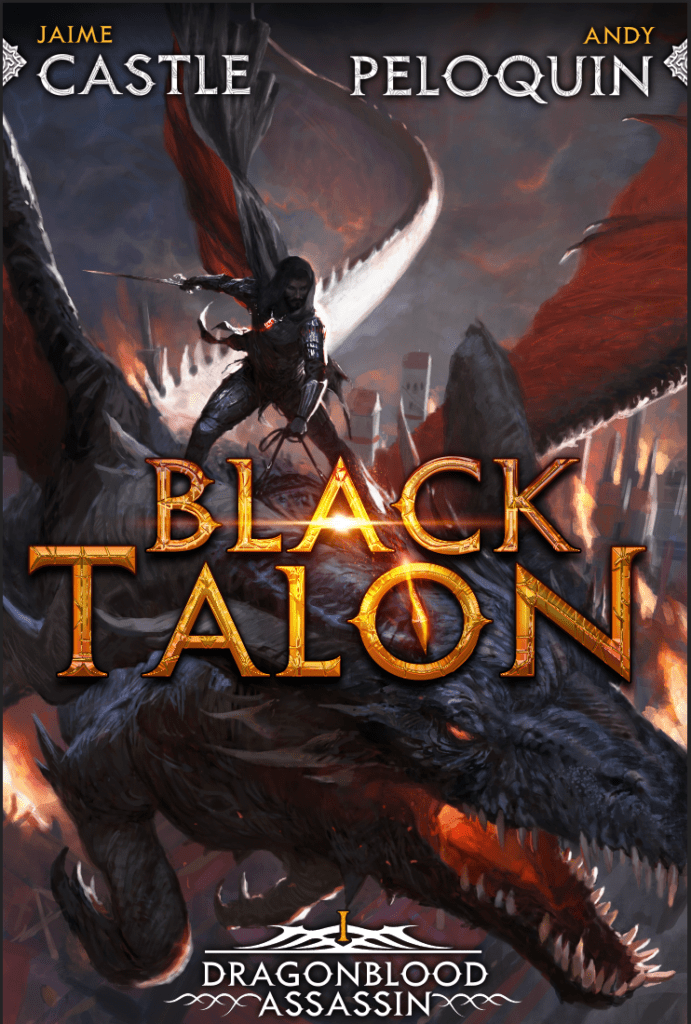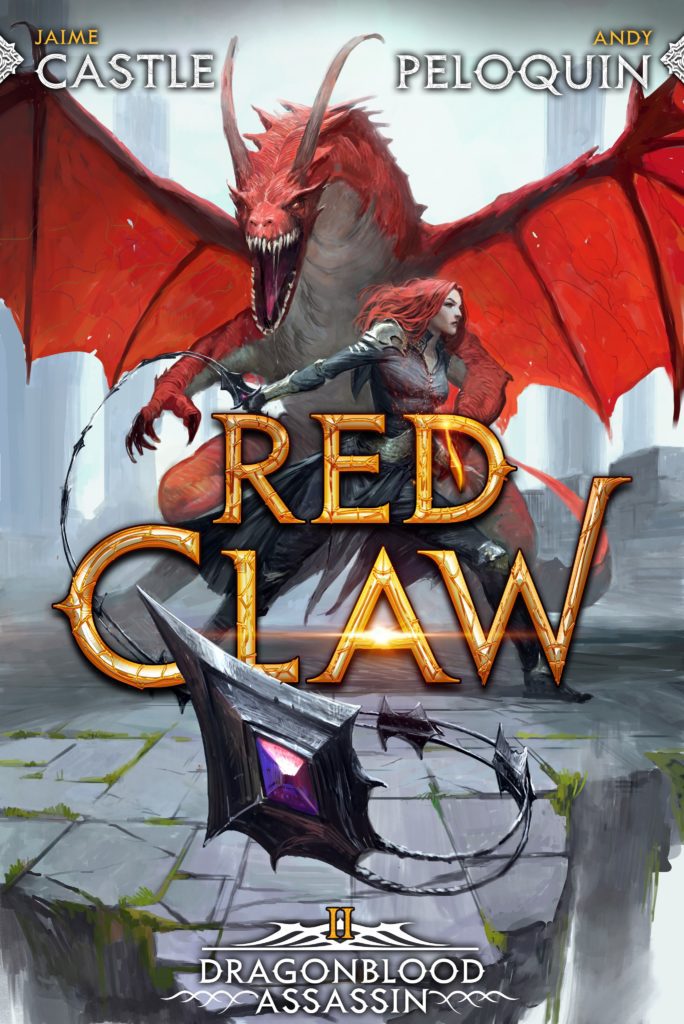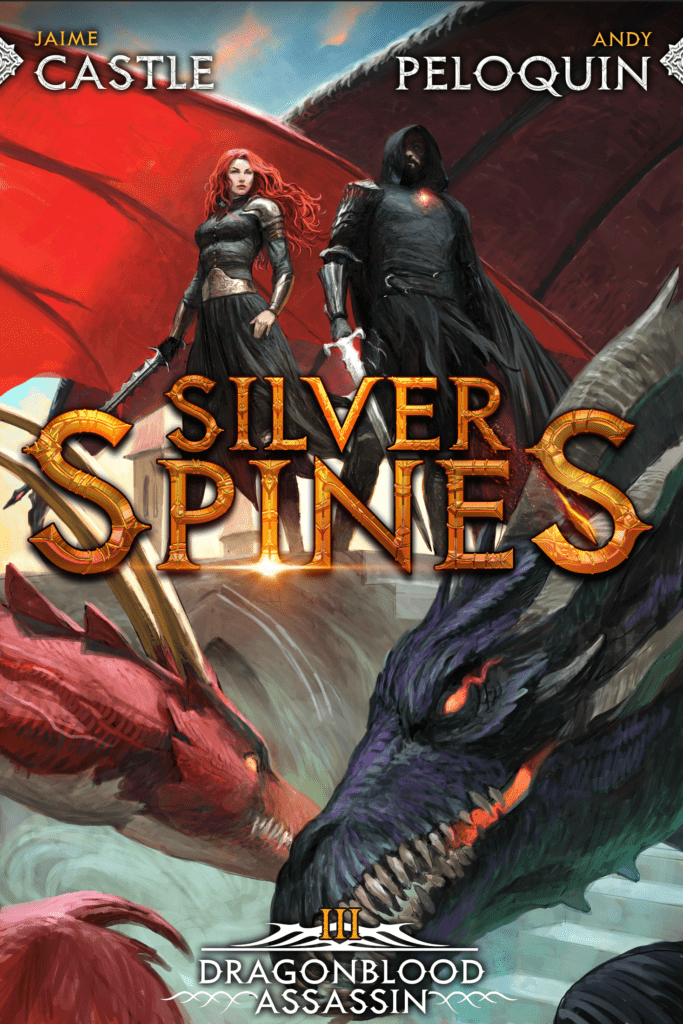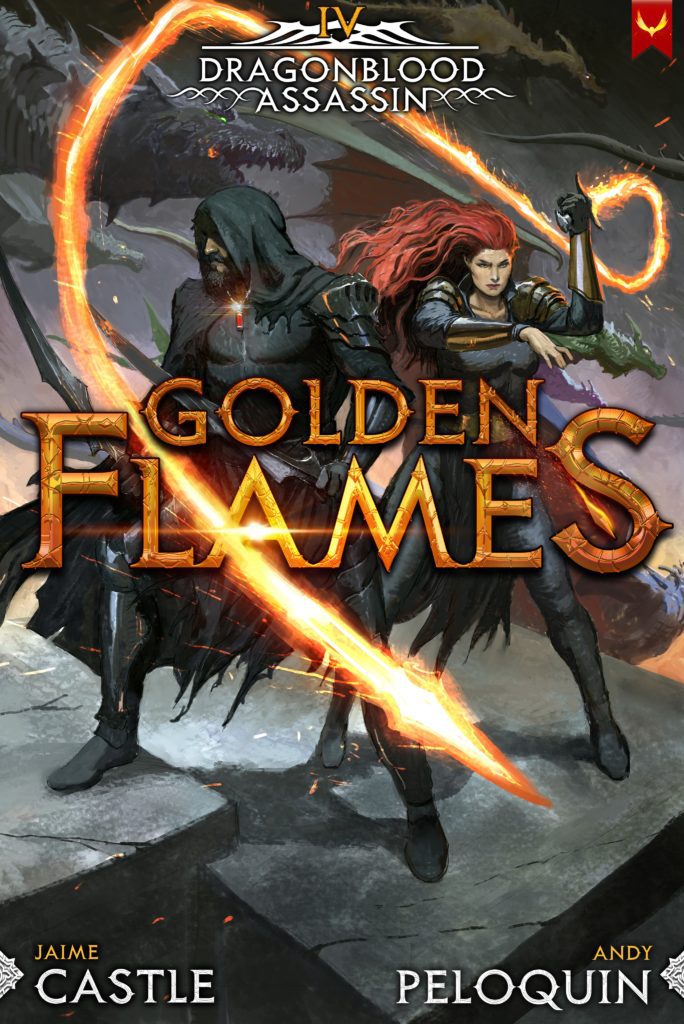 Blurb
The battle grows dire. The death toll rises. The end is nigh.
Natisse, believing Kullen fallen to a traitor's blade, fights on to honor his memory and to complete his final mission: to save their Empire from the enemy fleet threatening destruction. Together with Golgoth, she must stand before the very fires of hell to protect the city and people she has come to love.
Kullen, gravely wounded, finds himself dragged back from the brink of death. But if the gods are kind, he might just find allies to aid in his battle to avenge the dead and hold the chaos-gripped city together in the most unexpected of places.
United by common purpose, they and all of Dimvein must stand strong—or face total annihilation at the hands of a power older and crueler than even the dragons they command.
Golden Flames is the final installment in Dragonblood Assassin from #1 Audible and Washington Post bestseller Jaime Castle & Epic Fantasy legend Andy Peloquin, perfect for fans of the Forgotten Realms, Joe Abercrombie, David Dalglish, and Kel Kade.
Castle and Peloquin will return with Tatterwolves in 2024.
Sneak Preview Snippet:
Natisse had never seen so many dragons in one place. Had never even imagined it. Always, her thoughts had been filled with just one dragon—first, the immense Shahitz'ai' who had burned her family alive, then Thanagar looming over the city, then Golgoth. In her memory, she'd only seen multiple dragons at the same time when flying with Kullen to the Palace beside Prince Jaylen's silver, Tempest. Even then, that had been only two. Three, counting the Emperor's colossal white dragon.
Here, however, she counted at least twenty-five dragons hovering, circling, and soaring above the Southern Docks. Perhaps even more hid in the darkness, concealed in shadow like Umbris. Those she could see, however, took her breath away with their variety as much as their number.
Dragons of vibrant emerald, gleaming gold, obsidian black, frosty white, ruddy earth-brown, cobalt blue, and even a few reds as vivid as Golgoth and silvers the same shining hue as Tempest. One pudgy dragon of a rusty vermillion hue squatted between two ballistae, while another brassy serpent-like creature slithered ceaselessly along the seaward-facing wall of Fort Elyas. When lightning cracked the sky, the brilliance seemed to radiate off two platinum-bright dragons soaring so high they were mere specks of gleaming light in the dark night.
Yet for all their numbers and the power they possessed—each one a force of destructive strength, speed, and mighty magic in their own right—Natisse had no doubt they would be too few. Far, far too few against the thousands of enemy ships that now filled Blackwater Bay and stretched for leagues out to the deep waters of the Astralkane Sea.
And what was more, those ships wielded the magic of the Vandil—magic that could tether them to the Mortal Realm and make them vulnerable to physical attacks. Combined with the Blood Clan magic-powered dragonscalpers, that was a force that verged on the unstoppable.
Despite that, the faces that turned her way showed only resolve, determination. Clenched jaws, hard-set eyes, straight spines. The soldiers of the Karmian Army and the Imperial Scales summoned to the defense of the city would fight—to the last man, if needed. The only alternative—seeing their city overrun, their families and neighbors and loved ones butchered by Blood Clan and Hudar Horde blades or devoured by Vandil magic—was unthinkable.
About the Authors
Jaime Castle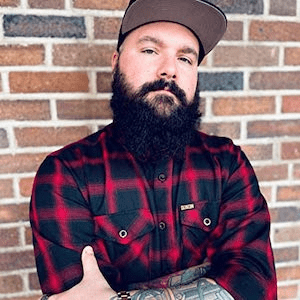 Jaime Castle hails from the great nation of Texas where he lives with his wife and two children and enjoys anything creative. A self-proclaimed comic book nerd and artist, he spends what little free time he can muster with his art tablet.
Jaime is a Washington Post and #1 Audible Bestseller, Audible Originals author (The Luna Missile Crisis, Dead Acre) and co-created and co-authored The Buried Goddess Saga, which includes the IPPY award-winning Web of Eyes.
Find out more at www.jaimecastle.com
Andy Peloquin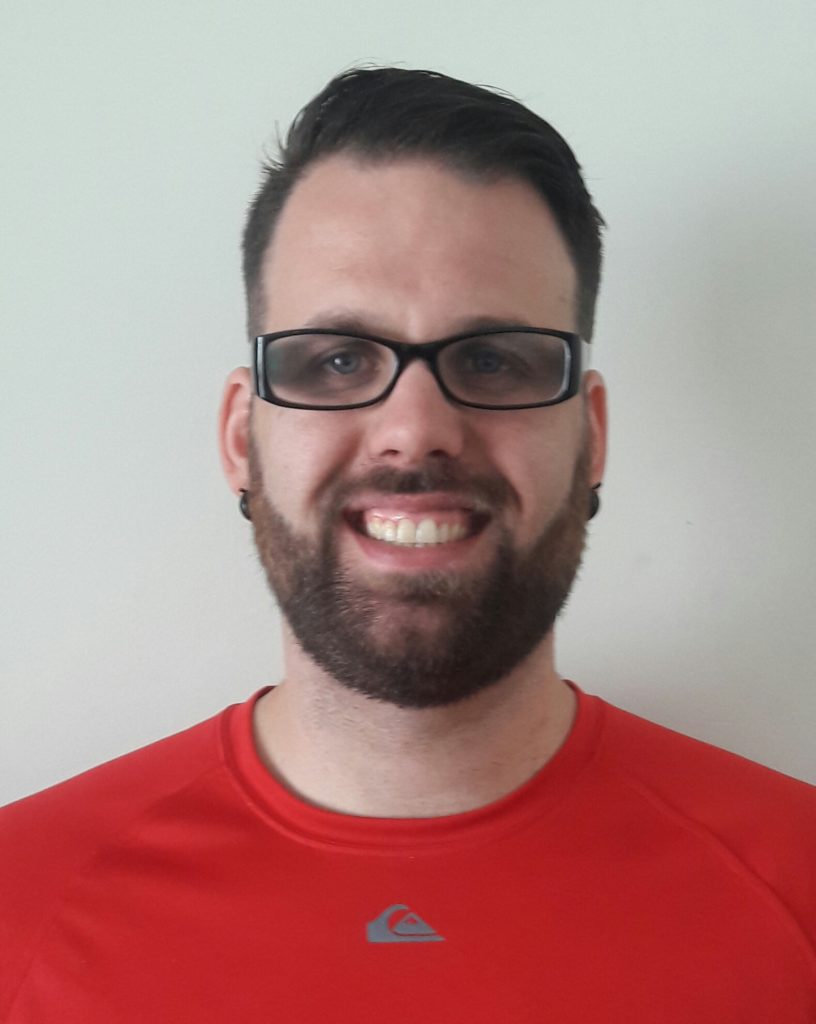 I am, first and foremost, a storyteller and an artist–words are my palette. Fantasy and science fiction are my genres of choice, and I love to explore the darker side of human nature through the filter of heroes, villains, and everything in between. I'm also a freelance writer, a book lover, and a guy who just loves to meet new people and spend hours talking about my fascination for the worlds I encounter in the pages of fantasy and sci-fi novels.
Speculative fiction provides us with an escape, a way to forget about our mundane problems and step into worlds where anything is possible. It transcends age, gender, religion,race, or lifestyle–it is our way of believing what cannot be, delving into the unknowable, and discovering hidden truths about ourselves and our world in a brand new way. Fiction at its very best!