Hello again dear reader or listener, please allow me, on behalf of the whole team here at FFA, to share with you today, this lovely cover for an upcoming self-pub novella that promises cosy fantasy vibes with a dash of old rivalries. I am also told the veggie soup within is a tried and true delicious recipe by the author himself so I'm definitely curious!
Behold the pretty: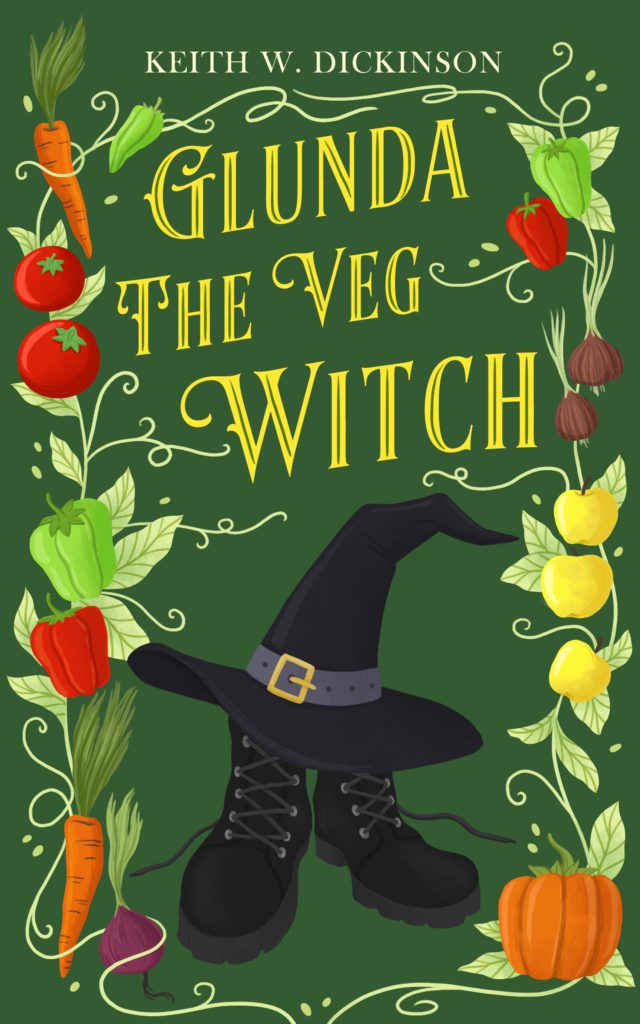 Cover Art: Luisa Galstyan (Insta @luisa_galstyan.illustrations)
Release Date: 31 October 2023
Plot Blurb
Glunda Ashwillow is on top of the world. About to become head witch, and the youngest ever Guardian of the Golden Key, the only thing standing in her way is her old enemy, the Drupe Mages. They have the key, and they're not willing to give it up without a fight.
With a coven of quarrelsome witches to contend with, and a fief full of farmers on the verge of revolt, can Glunda beat the mages and get the key before she runs out of veg? Or is there a cold, hard, carrot-less winter ahead for all concerned?
A tale of heroism and hotpots, Glunda The Veg Witch is a fun fantasy adventure everyone can enjoy.
Preorder Glunda The Veg Witch here: https://mybook.to/glunda
Author Bio
An author since he was eight years old and asked for a typewriter for Christmas, Keith lives in the north of England where he spends his time writing stories about airships, murder, thieves, witches, sky pirates, tiny robots and talking cats. His first two novels, steampunk detective stories starring Dexter the mechanical cat and his meat-sack sidekick John Sinister, are available now.
Keith has been around the world, set foot on six of the seven continents, ridden a camel, trained as a yoga teacher, got a tattoo he doesn't regret, and invented a board game that he still hopes one day to inflict upon the world.
You can find Keith at all the links below:
Author website: https://keithwdickinson.com/
Twitter (X): https://twitter.com/keithwdickinson
Instagram: https://www.instagram.com/keithwdickinson/
Blue Sky: https://staging.bsky.app/profile/keithwdickinson.bsky.social
Until next time,
Eleni A. E.