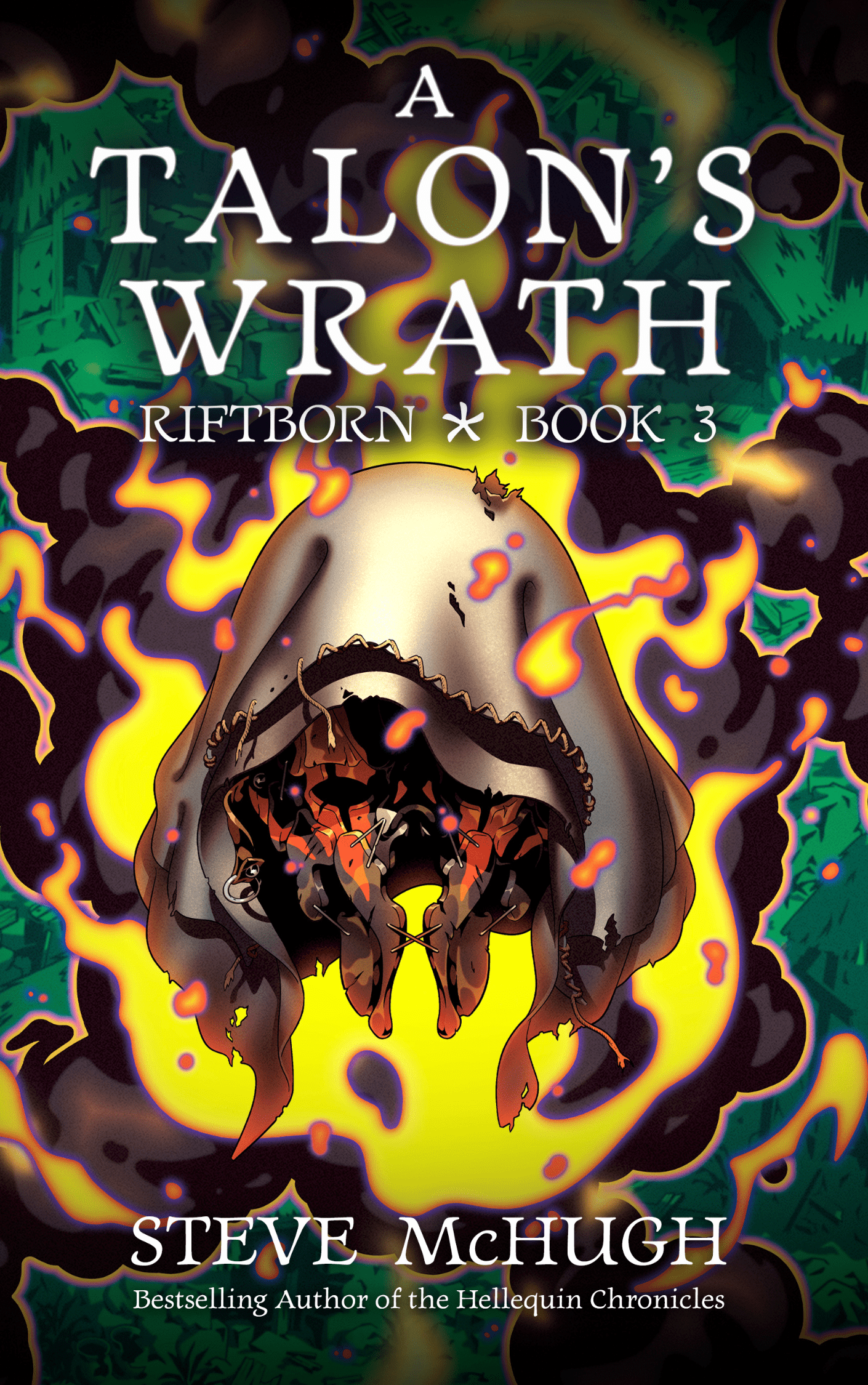 Rating: 7.5/10
Synopsis
Lucas Rurik faces unwanted celebrity, ancient enemies, and dangerous zealots in a thrilling urban-fantasy noir from the author of the Hellequin Chronicles.
Centuries of life experience inside and outside the Rift couldn't prepare former Raven Guild member and riftborn detective Lucas Rurik for his latest set of challenges. First, when his capture of a prominent political figure "trends" on social networks, he finds himself the target of both the media and the public. Then, Noah Kaya, an Ancient, tracks him down for help on a job. As a rule, Lucas doesn't trust the Ancients; they always seem to have an ulterior motive. But something about this gig just won't let Lucas say no.
It seems one of Noah's close friends disappeared right after becoming the lead suspect in a murder case. The problem is the guy in question isn't the type to knock someone off. Not to mention a whole lot of rift-walkers have recently gone missing, the crime scene reeks of pure rift energy, and a deranged killer who Lucas thought was long deceased might not actually be dead after all.
Soon, what was originally a simple search for a missing person devolves into a dangerous game of cat and mouse with an age-old enemy—and it could bring Lucas face-to-face with Dr. Callie Mitchell, the depraved scientist he's been hunting for months . . .
Review
Book three of the Riftborn series picks up soon after book two. Lucas and his team of friends try and find a new life balance after being live broadcasted across the world arresting a political figure. After centuries of moving in the shadows, Lucas now has the public eye which he struggles to handle. Now a new mystery has come calling and one of the most important individuals in the Rift needs his help to find an old friend who has gone missing. Not to mention, no one knows where Dr. Callie Mitchell is or what she is up too. This is a short and sweet recap of where this story begins and some clues to where it can take you.
If you are a fan of books one and two then this certainly needs to be your next read. A Talon's Wrath finally hands you some answers to this series biggest questions. And it does so by bringing you face to face with all kinds of Rift creatures and mysteries.
What I loved about this next edition to the Riftborn series is that we finally get to see some of the magic of the Rift. In the prior novels there had been lots memories and brief encounters but this book dives into new and exciting surroundings that really help make the painting of the Rift clearer. Yet, it does so in a way that allows for more surprises ahead. Not to mention, there are lots of great action scenes that all of us fans love from Steve!
Another aspect of book three that I loved was getting to see big questions finally answered. This would be akin to Sherlock Holmes finding small clews and run ins with his nemesis Professor Moriarty. You know something big is coming but you aren't quite sure what. Well, this book answers the what to a large portion of Steve's story!
I must admit though that this novel did not quite live up to the first two. While I did enjoy reading it, I found that it was less of a page turner than the first two. With many of the characters and moments of surprise failing to grip me and ultimately falling flat. Maybe I wasn't in the right head space for this novel when I read it or maybe it actually did fall a little flat. Either way I don't believe this to be a reason NOT to give A Talon's Wrath a shot. I believe this story is only just beginning as more questions begin to arise outside of what we've looked into so far.
Ultimately, A Talon's Wrath is a fun read with lots of action and much of the same lovable cast that we were introduced to in book one. If you have yet to start this series I highly recommend it! It is great for those looking for a good mystery while maintaining their desire to keep reading within the fantasy genre. And for those of you who HAVE read books one and two go buy book three right now! Why are you waiting?!
I just want to end this review by thanking both Steve McHugh and Escapist Book Co. for allowing me to participate in the book tour for A Talon's Wrath. I have been honored to participate in all three tours for this series and I am very grateful for it!