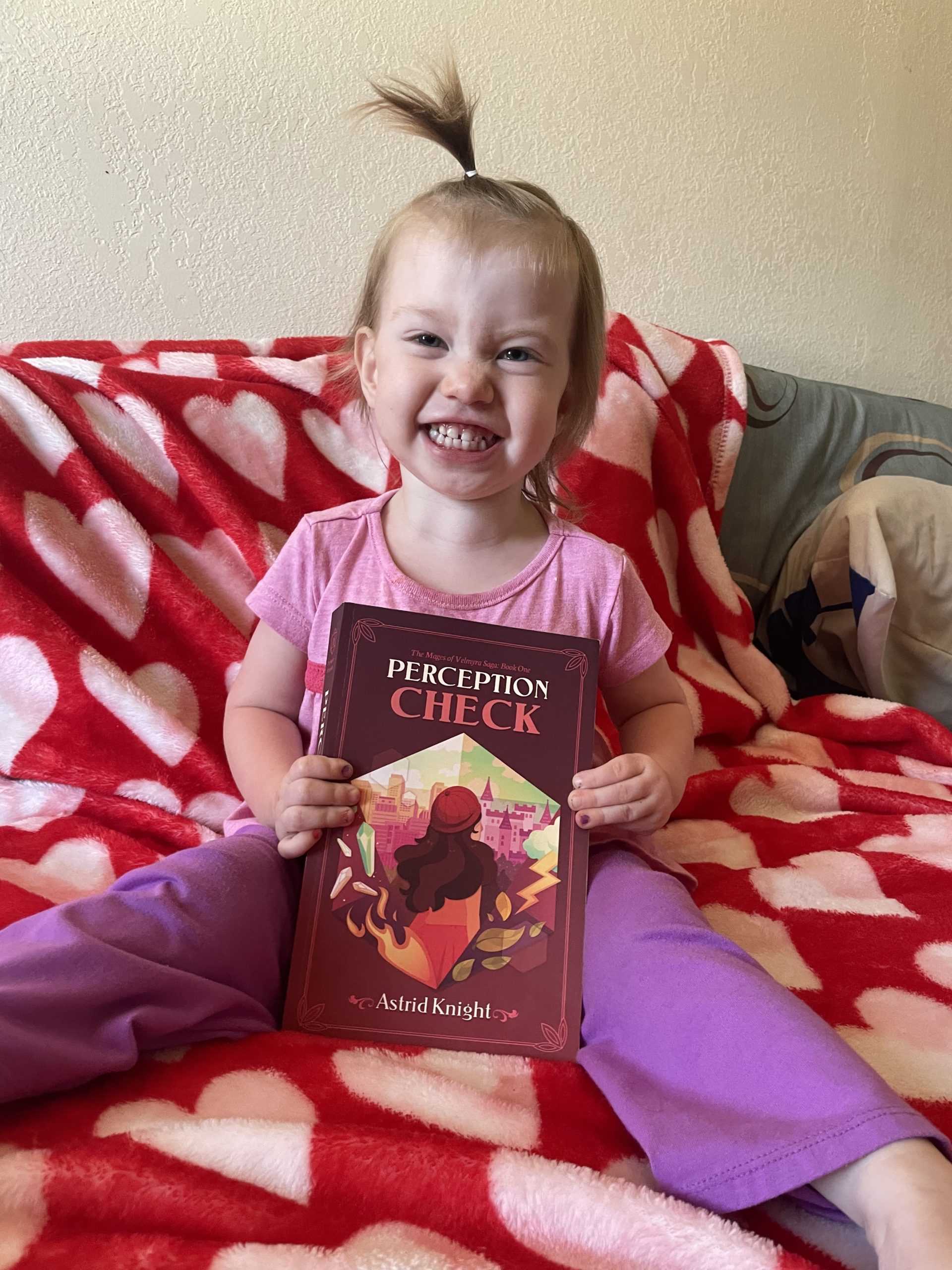 Rating: 9/10
Synopsis
Her favorite tabletop roleplaying game is real, and her kidnapped childhood best friend is trapped in a far off land. Will she be able to save her? Let's roll initiative!

Violet Spence wants nothing more than to have a normal life. After witnessing her childhood best friend get abducted by monsters, that's easier said than done. At twenty-three years old, Violet cannot seem to move past that fateful night ten years ago. Her only solace is Mages of Velmyra, a tabletop roleplaying game filled with goblins, fairies, and all-powerful magicians. But of course, that's all fantasy.

Or, so she thought. As it turns out, the land of Velmyra is very real and the home of the monsters that took her best friend.

With the help of her friends (and the creator of the game itself), Violet must navigate the once-fictional creatures and powerful mages of Velmyra to retrieve a set of ancient relics—all in the hopes that the journey will lead her back to her friend. But for Violet, fighting monsters and magic workers doesn't seem nearly as terrifying as confronting her own demons. And she'll soon realize fighting the battle within herself can be just as tough as those fought against demigods.

Perception Check is the magical first installment of the Mages of Velmyra Saga, great for fans of Dungeons and Dragons, Critical Role, and The Magicians. With endearing and hilarious characters, an exploration of mental health and trauma, LGBTQ+ representation, gut-wrenching twists, and a whirlwind of an ending, you will never want to leave the world of Velmyra.

NOTE: Perception Check deals with the topics of mental health (specifically depression, anxiety, post-traumatic stress disorder, and suicidality) with mentions of childhood sexual assault, alcohol abuse, and animal violence.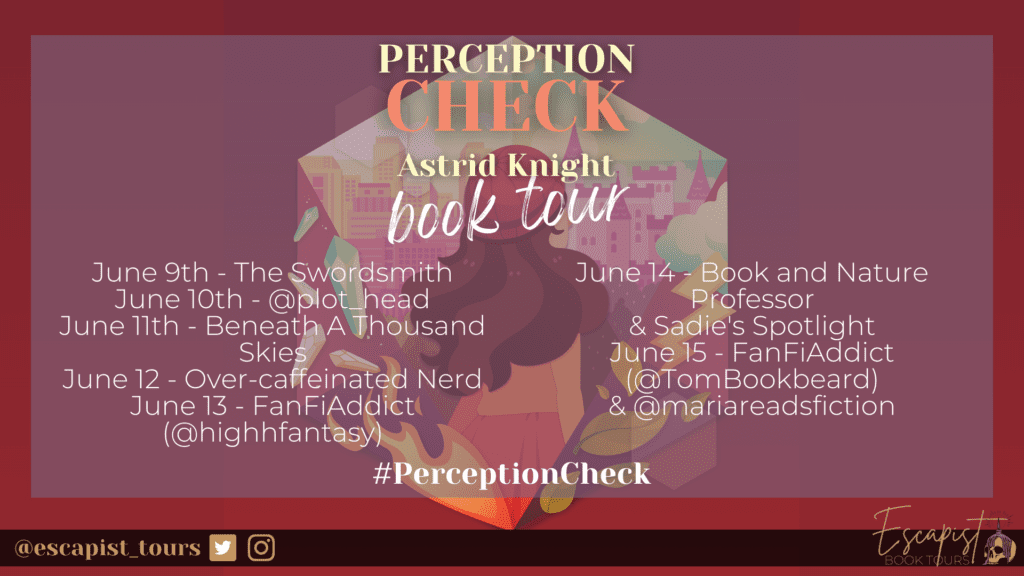 A special thank you to Astrid Knight for sending me a review copy and Escapist Book Tours for putting this whole thing together. All thoughts and opinions are honest and my own.
Review
You ever find a book that feels like it was written just for you? Hits all the right notes, has all your favorite things and features a character you relate to almost perfectly? That was Perception Check for me.
The story is told in first person from the point-of-view of Violet Spence, a traumatized and depressed girl in her 20's. She spends her time studying a game she's never played, Mages of Velmyra, and working a job she doesn't care about. Ten years ago, her friend was kidnapped by demons Straight Outta Velmyra, and now she's discovered a chance to save her. With her best friend, her not-quite-a-friend and the mysterious co-creator of MoV, she ventures into Velmyra, Narnia-style-but-minus-the-wardrobe.
Perception Check brought me back to the classic fantasy books I read as a kid. But while many of those books don't hold up, Astrid Knight updates the tropes expertly. Velmyra is beautiful, vibrant and full of magic, but it has a dark underbelly, and Vi and co. are plunging head first in.
What also makes Perception Check stand out is the ages of the characters. Generally, with portal fantasy, we follow children. Instead, we follow adults who grew up consuming the same, or similar, media as us. What this brings to the narrative is a fresh perspective and a unique story. I felt like I did as a kid reading about other kids on a magical adventure, but instead of children, it's adults and the themes are more adult as well. This ka-tet (I know, wrong portal fantasy series, sue me), is a group of people I could see myself hanging out with. There's lots of modern pop culture references that made me smile and the banter is on point.
All in all, Perception Check was the perfect book at the perfect time for me. I loved all of the characters and the story had me completely captivated. If you're looking for a dose of nostalgia mixed with amazing original ideas and deep relatable characters, well, what are you waiting for?