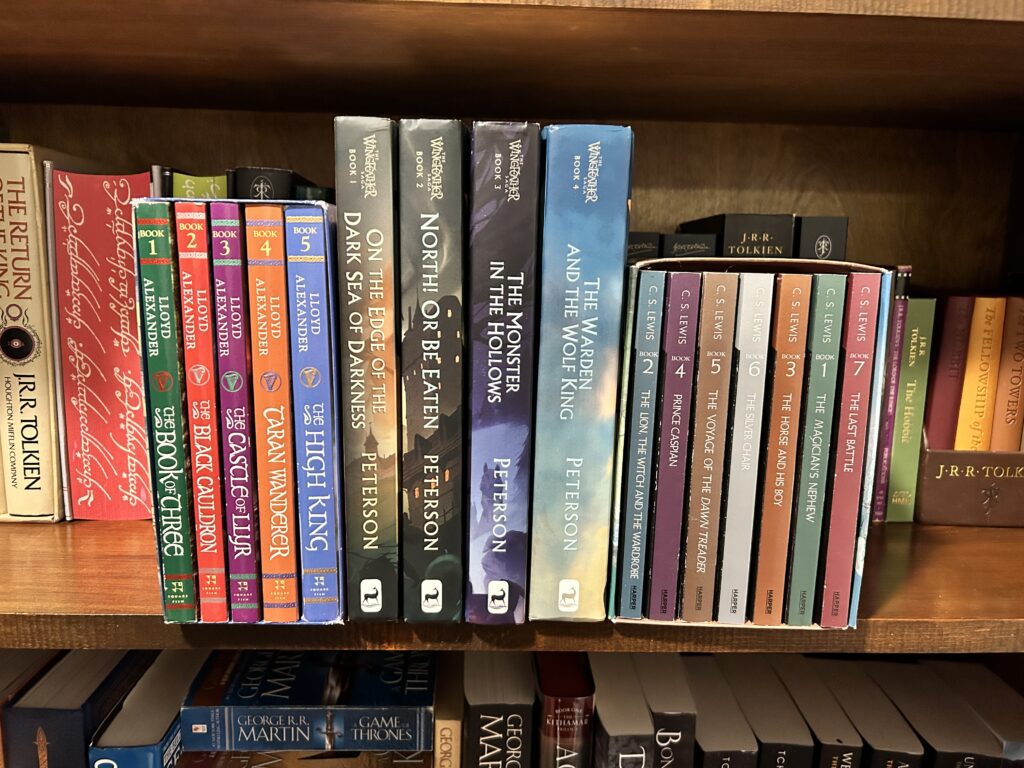 There are so many great choices when it comes to fantasy book series. Where might one who is new to the genre choose to start their journey? I'd like to give three options for the new fantasy reader. I read each of these in the last three years and found them to be great places to start. Each book series that I will present is considered middle grade fantasy but I wouldn't let that stop you from enjoying what they bring to the table.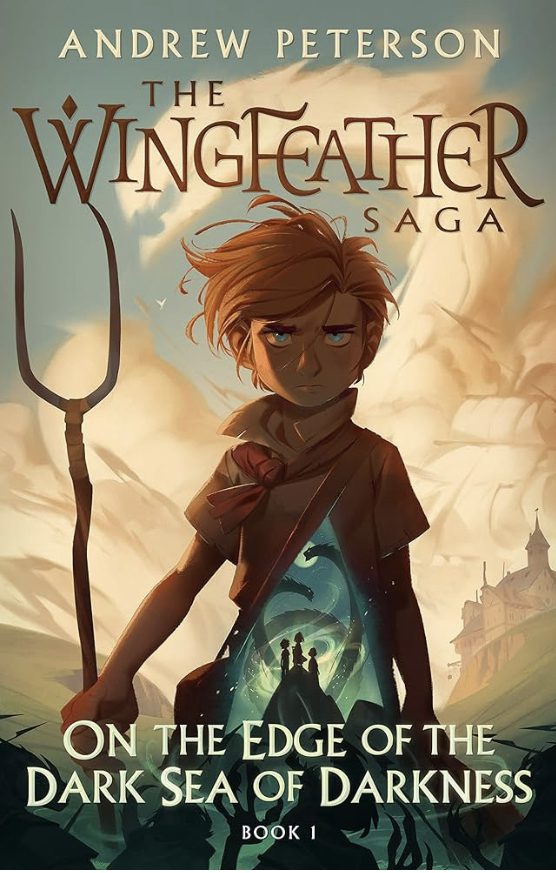 First, I will recommend The Wingfeather Saga by Andrew Peterson. In the Wingfeather Saga we follow Janner Igiby, his brother, Tink, and their disabled sister, Leeli, who are gifted children as all children are, loved well by a noble mother and ex-pirate grandfather. But they will need all their gifts and all that they love to survive the evil pursuit of the venomous Fangs of Dang, who have crossed the dark sea to rule the land with malice. The Igibys hold the secret to the lost legend and jewels of good King Wingfeather of the Shining Isle of Anniera.
The Wingfeather Saga is a four book series including, On The Dark Sea Of Darkness, North Or Be Eaten, The Monster Of The Hollows, and The Warden And The Wolf King. Each book marks a new phase of the family's journey.
I throughly enjoyed this particular series not only because of the story, which really picks up more in book 2, but also because of the depth we see in each of the main characters. This is first and foremost a story about the importance of family and the lengths we will go to in order to protect them. The Wingfeather Saga is full of adventures and heart warming aspects that keep your undivided attention until the end.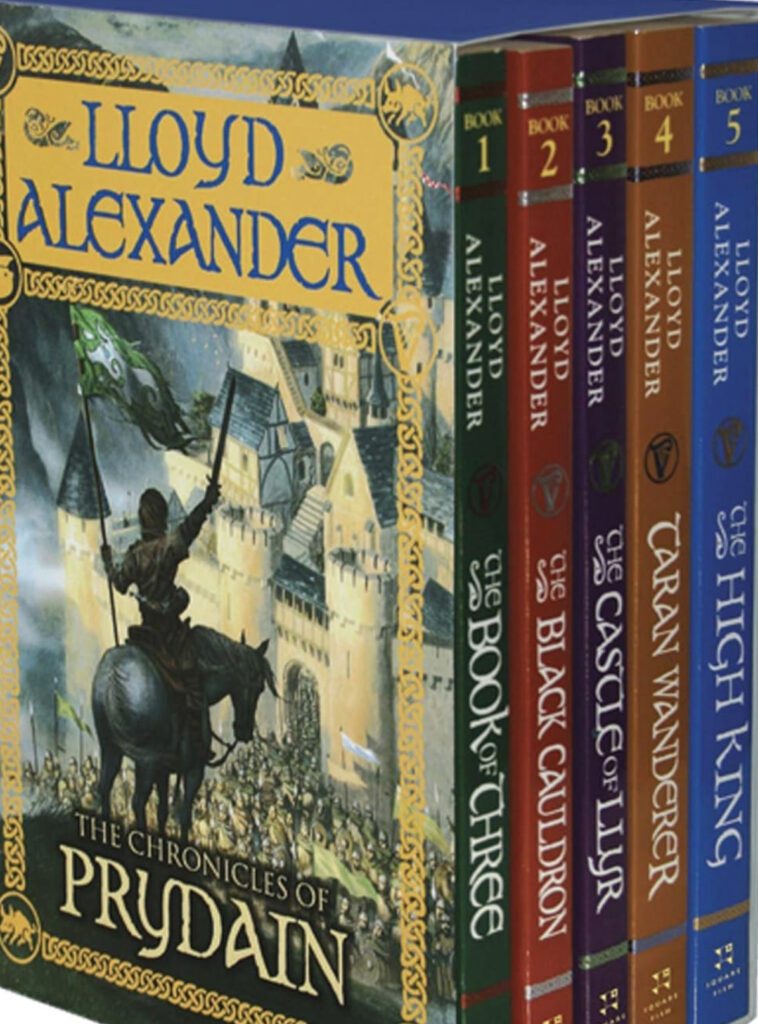 The second series I would suggest is The Chronicles Of Prydain by Lloyd Alexander. Millions of young readers have been enthralled by the adventures of Taran the Assistant Pig-Keeper and his lively companions as they journey through the magical land of Prydain. First published more than thirty years ago and translated into twenty different languages, Lloyd Alexander's beloved series has become the standard of excellence in fantasy literature for children. Among their many accolades, the award-winning Chronicles of Prydain count a Newbery Medal, a Newbery Honor, and more than two million copies in print.

Lloyd Alexander's books were actually my first fantasy series to read. This is actually the series that introduced me to this genre that I've come to love so much. At the time, it took me a good deal longer to read than it should have but I enjoyed every minute of my time with Taran and his loyal companions.

This is first and foremost a story about finding one's own self. It is an adventure story that endears you to the main characters as you follow their travels to stop evil from consuming the world that they dearly love. I highly recommend this to anyone who enjoys epic fantasy on a slightly smaller scale.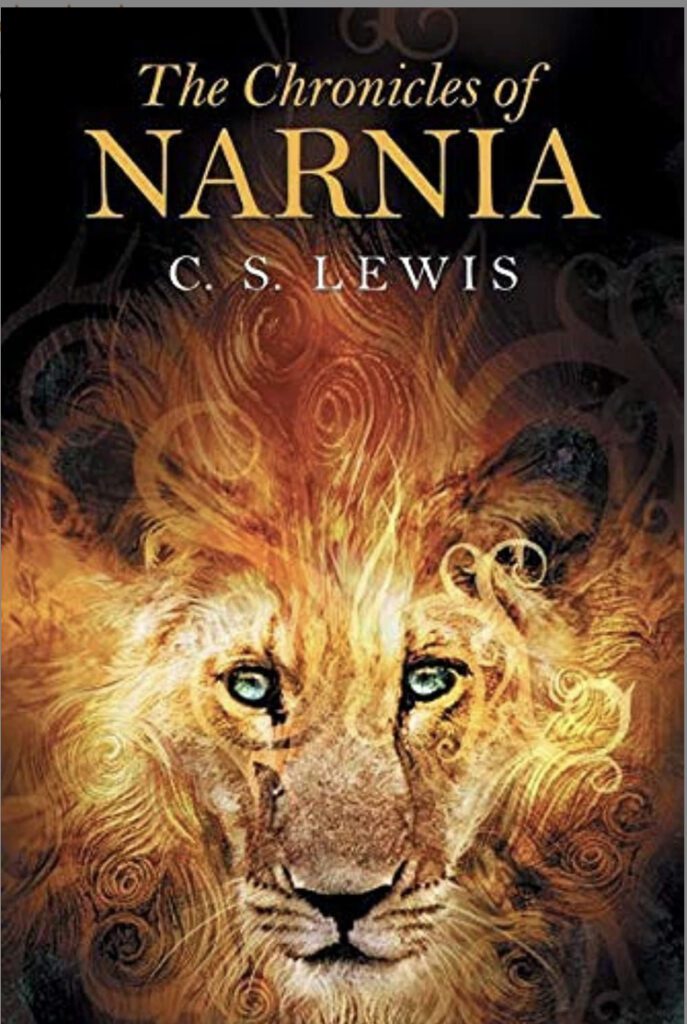 The third and final series that I will recommend is C.S. Lewis's The Chronicles of Narnia. The Chronicles of Narnia is a series of seven portal fantasy novels by British author C. S. Lewis. Originally published between 1950 and 1956, The Chronicles of Narnia has been adapted for radio, television, the stage, film and video games. The series is set in the fictional realm of Narnia, a fantasy world of magic, mythical beasts and talking animals. It narrates the adventures of various children who play central roles in the unfolding history of the Narnian world.
This is absolutely one of my favorite fantasy series of all time. I love revisiting the world that Lewis created from time to time. In spite of his obvious religious leanings, which as a Christian I greatly appreciate, Lewis brings to life a world filled with magical talking animals and a world rich with timeless meaning for people of all ages.

Whether you prefer long epic fantasies or tales of a grimdark world, I believe that anyone can find something to enjoy in one or all of these middle grade series. But whatever you enjoy now, you had to start somewhere. These happen to be where I started my journey.