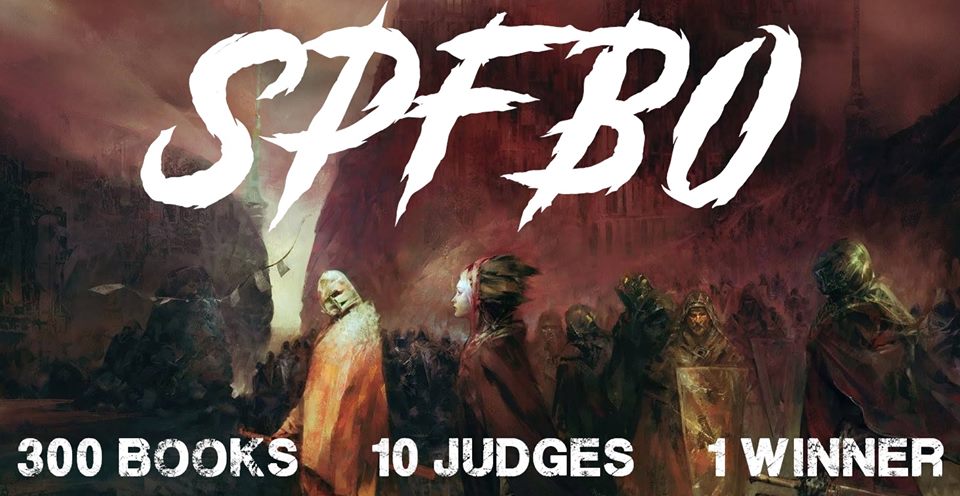 From Hamad @ The Book Prescription: I am thankful again to FanFiAddict for hosting me as a guest judge and for giving me the chance to write this post. The more finalists we read in this competition, the harder and harder it becomes to choose a favorite. I think all the books have good quality and here we are going to provide some of our thoughts along with the official synopsis.
Blurb
Amidst the gas lamp shadows former soldier-turned-mercenary John Vanguard hunts criminals at the behest of his corrupt employer, Captain Felix Sanquain. Shamed by his deserter past and seeking to make amends for his many misdeeds, a chance encounter with Tarryn Leersac – a skilled young would-be-assassin fallen from the graces of high society – leads Vanguard to become an unlikely mentor.

Charged with hunting down the killer of two guards left washed up on the banks of the canal, the further Vanguard delves into the underbelly of the city the more he finds himself entangled in a web of secrets and lies. A prominent aristocrat is missing. Crime lords, con men and harlots run amok and the city teeters on the brink of another revolution.

With his already precarious reputation hanging by a thread, Vanguard must piece together how and why the last war came to pass, find a way to earn redemption for his mistakes and come to terms with the past in a city where few survive, and even fewer can be trusted.

A Grimdark novel with elements of adventure and gaslight fantasy, 'We Men of Ash and Shadow' explores themes of redemption, loyalty, and betrayal against the backdrop of a world where survival often means compromising your values.
Our Reviews & Ratings
David W: 7.0/10
Good low/gaslamp fantasy with some solid grimdark elements. Really enjoyed the world-building and the character of Vanguard, especially after he begins his "mentorship" with Tarryn. I feel like there is a ton of meat left on the bone and that the story could've been beefed up a bit to make it a more engaging narrative. Some of the side characters left a bit to be desired which I hope gets a correction in the sequel(s). Tinsley definitely has a knack for building intrigue and suspense which kept the novel flowing at a good clip. All in all, I enjoyed it and look forward to more.
Jared: 6.5/10
Pretty good read that clipped along at a nice pace only held back by a few personal preferences. I really liked the character of Vanguard – particularly his relationship to Tarryn. Tarryn was the highlight of the book to me and his story stood out as very interesting and compelling. I wasn't a huge fan of the writing style however. Both the constant shift of POV and the distance at which the whole story felt like it was written took my out of the narrative so I wasn't as drawn into the world as I wanted to be. I can see many liking it more than I did.
Hamad: 8.0/10
"We are men of ash and shadow. We endure the darkness so that others might see the dawn."
This story follows John Vanguard, a mercenary who hunts criminals to atone for his past. The story follows Vanguard as he tries to investigate the killer of two guards whose bodies are left awash on the banks of a canal. Tarryn Leersac enters the picture coincidentally and somehow Vanguard finds himself mentoring him.
I really loved the writing of this book. Tinsley has a very unique prose that is eloquent without being too flowery. I think it is not the most unique story out there but the way it is told surely is! There is just the right amount of telling and showing and we are shown things in a very professional manner. I also like the fact that it was not super long, I do love a chunky book but every now and then I read a relatively short book that delivers a whole story in the right amount of pages and this book does that in just 300 pages!
Vanguard is a very interesting character, the characters in this book are kind of morally grey and I loved that Tinsely took the time to introduce each character properly and then laying their back story at some further point in the story which helps caring about them more. I am not only talking about the main two protagonists but almost all of the secondary characters. Tarryn is an interesting character and I did love his story especially at first -somehow it gets jumbled in the narrative in the middle- and I loved how the story ended too with the characters facing more challenges. The characters were introduced gradually and each in a memorable way that made fol;owing them a breath of fresh air!
"I think that (Redacted) always believed if she showed the world enough kindness, that eventually it would show her a little in return. But it doesn't work like that, does it?"
The world is divided according to the social status, it is a world of low fantasy thing where the only magic is the protagonist's ability to turn invisible. The world gave me Arcane vibes and it is a setting that I am not very familiar with! Despite the low fantasy settings, it was captivating to see how the author puts her own twists on thing like changing the stereotypical character of the brothel owner!
The story line is good, it is more like a mystery story taking place in a fantasy world. There were many moments of tension that made me fly through to see how a certain event will end and how it would affect the characters. I think some of the motives should have been clearer and there are things that I wanted more from. The story is told in a way that it could have been a standalone or a series -apparently it is the latter- but I went into it blind and did not know what to expect until I finished it!
"It is an unfortunate truth of the world that people will always want to soil beautiful things. They cannot simply let them be. It is why there will always be footprints in the freshly fallen snow. Flowers will grow from the earth and somebody will always want to pluck off the petals."
Summary: I really enjoyed this story and thought it was a smart and nice prose. The characters force you to care about them and it has just the right length. The story line is not the most fresh one but Tinsley has her own touch for sure. I think I will continue this when book two is out!
Neil: 7.5/10
I really enjoyed We Men of Ash and Shadow. It was a unique read with an interesting cast of characters. It was certainly gaslamp and grimdark. The world was not one I would want to find myself in! Vanguard is definitely an intimidatng main character but an enjoyable one with a unique ability. I did find that some of the subcharacters lacked depth but I think we'll see more of that in book 2. The themes were also very interesting, such as social classes and the nature/reality of the sex worker industry. Overall an enjoyable read for those into grimdark and mysteries.
Ash: 7.0/10
Overall, I liked it. I think there is a really great story here with good bones. The beginning immediately pulled me in with its gaslamp/grimdark vibe and descriptions of the town. Vanguard is an interesting character with a curious ability that I wish would've been fleshed out a bit more because it sometimes felt too inconsistent or conditional to plot. Tarryn was a good addition to the cast, and was my favorite for a period of time. The continual switch in POV was a bit jarring until I got used to it. The first half of the story was very tightly written with a clear focus, but did lead me to believe that we were getting a different book than the one we got. I did feel that the second half was a little unfocused and rushed, and I find that I didn't enjoy the sudden "super-villain" character, but your mileage may vary. The writing felt a little distance – a lot of rich ideas trying to fit into one book. I would've liked to see maybe an idea or two cut in favor of adding more richness to the ones left. I briefly mentioned before but the worldbuilding was interesting. I find that I want to learn more about what is outside the town, and more behind the magical abilities.
Blaise: 8.0/10
Final Rating: 7.33 / 10
Rounded Up: 7.5 / 10
~~~~~~~~~~~~~~~~~~~~~~~~~~~~~~~~~~~~~~~~~~~~~~~~~~~~~~~~~~~~~~~~~~~~~~~
About the Author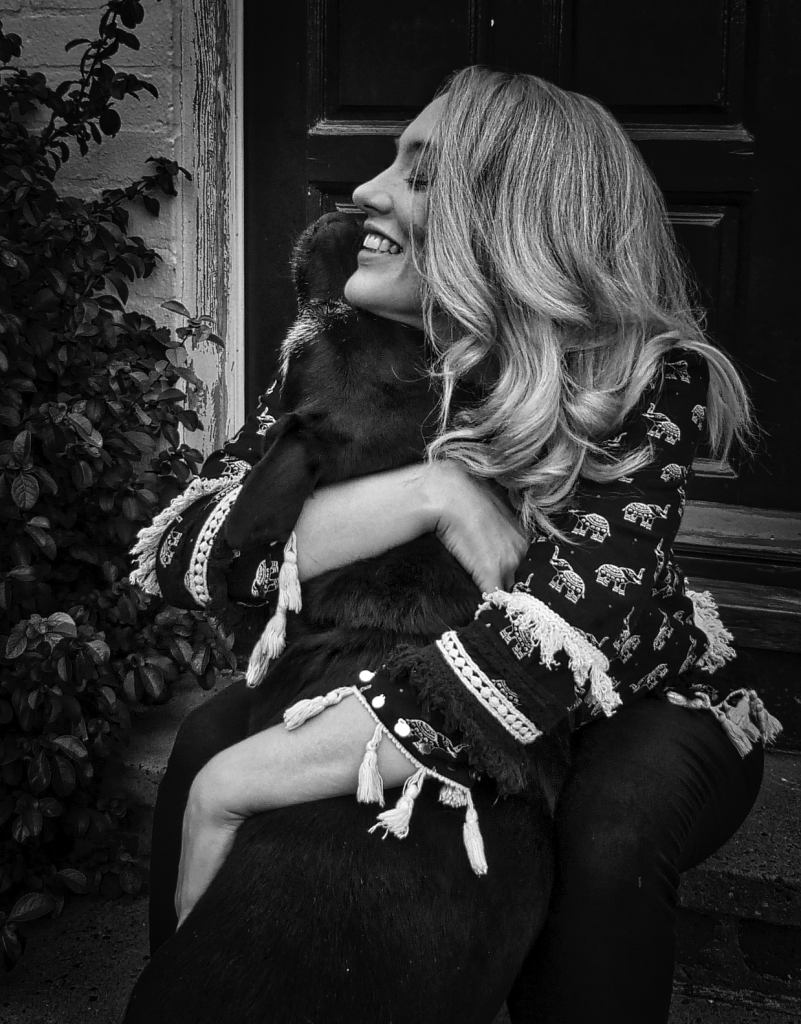 HL Tinsley is the pen name of professional blogger and creative writer Holly Tinsley.
Based in the UK, she is a published author of Fantasy, Gothic Horror and Grimdark fiction as well as a regular contributor to gaming, TTRPG and pop culture websites and blogs. Her work has been featured in Horla Magazine online and by the British Fantasy Society.
She has had over twenty articles published in the UK, Cyprus, Scotland and Australia covering everything geek-chic from board games to movie releases. She also serves as an editor for her regional talking newspaper, a non-profit initiative bringing local news to the visually impaired. Her debut novel 'We Men of Ash and Shadow' was released in October 2020 and the sequel is due out in the near future.