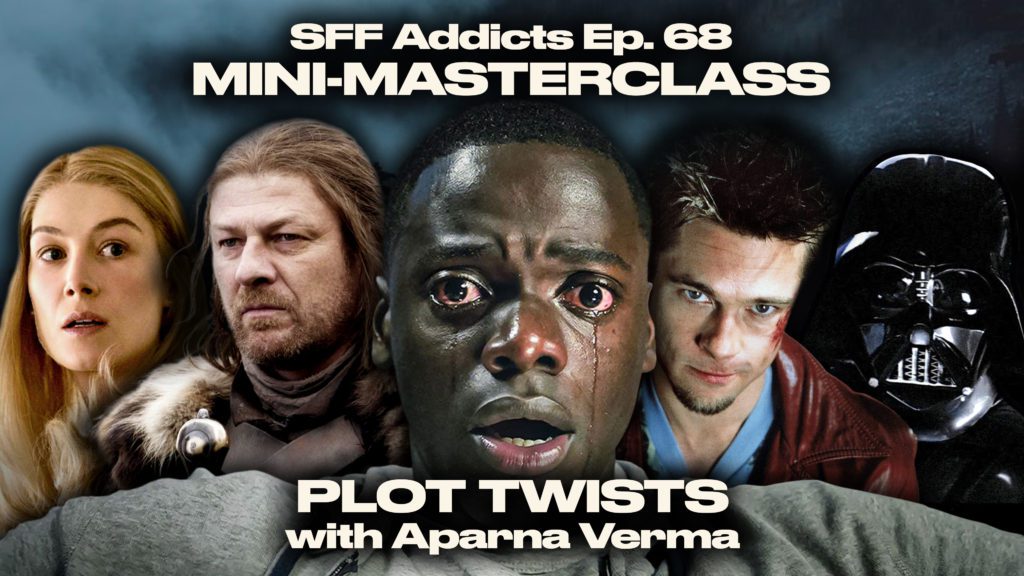 Episode 68 of SFF Addicts has arrived!
Join co-hosts Adrian M. Gibson and M.J. Kuhn as they delve into a mini-masterclass on Plot Twists with author Aparna Verma. During the episode, Aparna unravels plot twists, including why we love them so much, what makes a plot twist great, how plot twists work in fiction vs. TV or film, the essential trifecta of set-up, misdirection and reveal, ways in which plot twists can fall flat, tropes, favorite plot twists and more.
NOTE: This is part two of a two-part chat with Aparna. Click ⁠here⁠ to check out part one.
---
Aparna Verma is the author of The Phoenix King, her debut novel (which was previously self-published as The Boy with Fire). ⁠The Phoenix King⁠ is available now via Orbit Books.
Find Aparna on ⁠⁠⁠Twitter⁠⁠⁠, ⁠⁠⁠Amazon⁠⁠⁠ and ⁠⁠⁠her personal website⁠⁠⁠.
---
Episode 68 is available to stream and download on:
Anchor | Apple Podcasts | Spotify | Google Podcasts | Podcast Addict | Stitcher | Amazon Music | Overcast | RadioPublic | Pocket Casts | Breaker | Podbay
You can also watch the episode below via the FanFiAddict YouTube channel or stream the audio via Spotify, and the full episode archive for the show is available here. Check out the SFF Addicts Twitter or Instagram accounts for more frequent updates.