Why top 11? Because I'm a maverick, that's why.
Somehow, we are now half-way through 2023 (more than half-way, I never met a deadline I couldn't blow through) and I've barely made a dent in my TBR pile. It's reassuring to know that as the robots compete with carbon dioxide to put a permanent spanner in our plans of a Star Trek Future, some things never change.
Anyway, here's my best reads of the year so far, and for the purposes of comparison – because if I'd only read 11 books, this takes the shine off these examples a little, doesn't it? – I have so far read 71 books this year. Yes, I know, I need to get out more. To bookshops, preferably.
Oh, one quick and largely unnecessary caveat: this is a fairly obvious statement but there are a few new releases this year I haven't got around to yet, so just because they don't appear here doesn't mean they won't by the end of the year. This entire point is simply to say that I have not yet read the sequel to arguably my favourite fantasy of last year, Daniel T. Jackson's Illborn. Not pre-judging my reaction to Audiel's Sin or anything. But, you know.
The Werewolf of Whitechapel by Suzannah Rowntree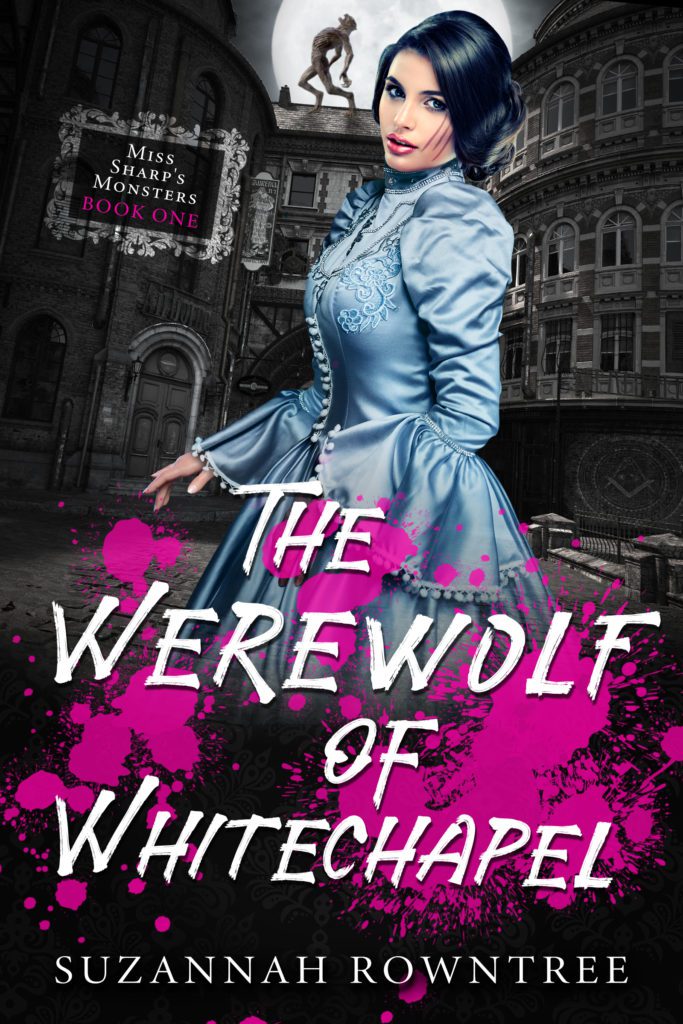 Come for the werewolves, stay for the writing. This first volume of the Miss Sharp's Monsters series, although not new this year, is an entry into the current version of indie fantasy competition SPFBO, which is why it caught my eye, and boy am I glad it did. This gaslamp fantasy mixes fantastic worldbuilding (royalty as literal monsters!) with gloriously well-written, witty dialogue and, in the protagonist of monster-hunting Victorian maid/bodyguard Miss Sharp, one of the best main characters I've come across in recent times. An absolute joy from start to finish.
Read my full review here
The Tyranny of Faith by Richard Swan
A blockbuster sequel in many respects, Swan takes his celebrated legal-political epic fantasy debut The Justice of Kings and ups the ante and then some, giving us demon invasions, strange Lovecraftian journeys, a twisty kidnapping plot with a belter of a twist and more political shenanigans than you could ever want from this most culturally relevant of political analogies. But where this really triumphs is, as ever, the character study of judge-and-jury hardass Sir Konrad Vonvalt; Swan does things here that upend everything we know about him, and cements himself as a top-tier fantasy author in the process. Best fantasy of the year? The year is long, and full of shadows… (sorry, wrong book series).
Read my full review here
Perilous Times by Thomas D Lee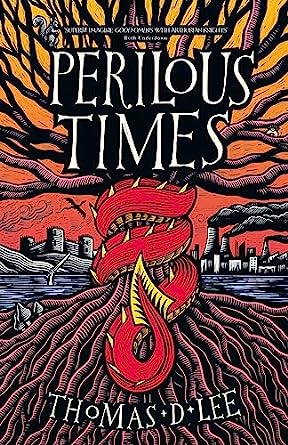 To describe this "Arthurian Knights returning to save a near-future climate change-wracked Britain" debut fantasy as Terry Pratchett meets Douglas Adams meets Alan Moore meets Neil Gaiman is of course the ultimate compliment, an orgy of comparisons that any author would massacre thousands to achieve. But, in a way, it does Lee a disservice because this is, in its own way, entirely original; a love letter to what Britain was, is and could be that weaves myth, fable and politics together into something remarkable, and gives us the ultimate portrayal of Lancelot into the bargain. A joy – Lee has a remarkable career ahead of him.
Read my full review here
Attack of the Killer Tumbleweeds by Antonia Rachel Ward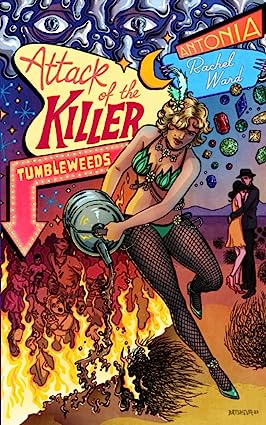 A marvellously fun B-movie horror pastiche from an up-and-coming horror star, this novella gives us actual killer tumbleweeds (what did you think was going to happen?) in a fun 50s Vegas setting. But what cements its place in this list, aside from the wonderfully clear, compelling, prose, is the characterisations: Ward makes some original, brave choices here that raise it above simple B-movie antics, and I can't remember the last time I felt so satisfied at a character's admission and another character's reaction to it. Horror with heart, done right.
Read my full review here
A Moonlit Path of Madness by Catherine McCarthy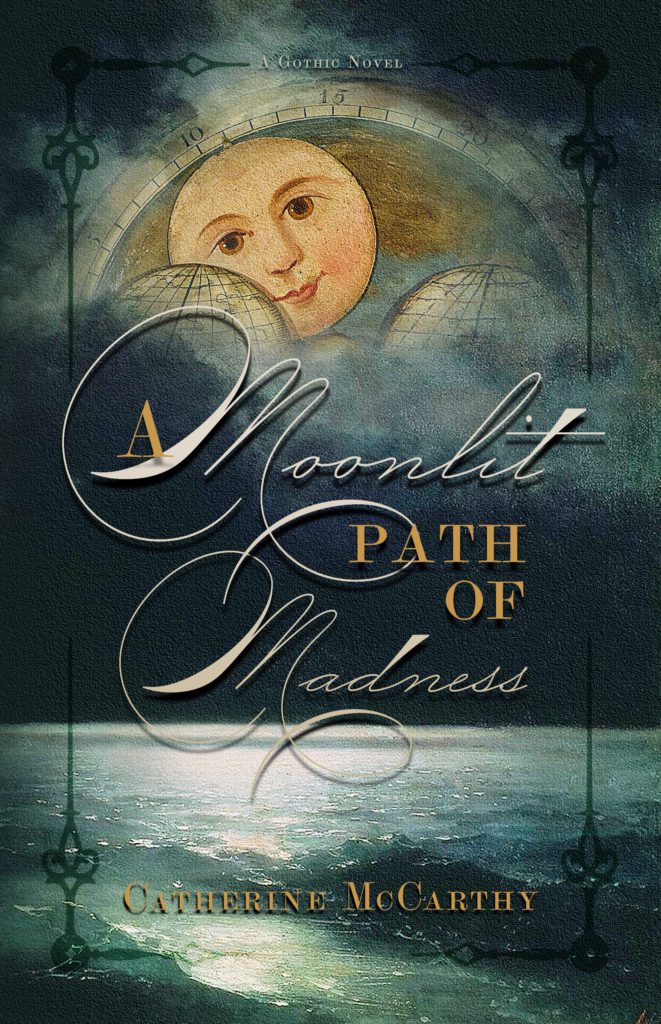 A gothic stunner with some original twists, this creepy little moon-drenched ghost story by the acclaimed Welsh horror writer combines her trademark lyrical prose with some delightful vicious imagery, strange moon-based symbolism, a general feeling of dread and perhaps my favourite ending of the year. A glorious subversion of the Gothic genre that must be read by anyone who has ever enjoyed such stories. And everyone else, preferably.
Read the full review here
Have You Decided on Your Question by Lyndsey Croal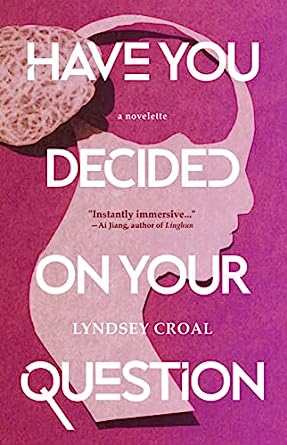 A bite-sized novelette from indie press Shortwave books, this near-future sci-fi chiller shows us what happens when a millennial in a recognisable Edinburgh tries out some technology that, through very real virtual reality, shows you what would have happened had you made different choices in your life… in her case, made a go of it with a potential date. The result will not be a surprise to any Black Mirror fans, but it's Croal's mastery of life-like dialogue and ability to weaponize this great idea to maximise the dread and the creepiness and the feeling of tension in such normal surroundings that make this such a memorable snappy read.
Read the full review here
Reclamation by Richard Swan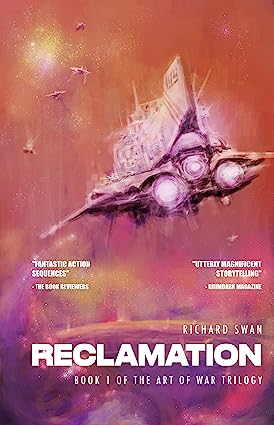 Yep, it's Richard Swan again, with the dubious honour of a double mention on this list. Like many others, this year I delved into the new(ish) trad-pub kid-on-the-block's self-published back catalogue, and emerged with this space opera, the first in the Art of the War trilogy published all the way back in the dark ages of 2016. Any ideas that it would fail to meet the high expectations of his trad pub work were blown away by edge-of-the-seat space battles, more political double-crossing than a Tory party conference (that's a Brit joke, sorry Americans) and superlative Sci-Fi worldbuilding, all in the satisfyingly grim tone that we have come to love from the author. The definition of an unexpected treat.
Read the full review here
Seeds of War by João Silva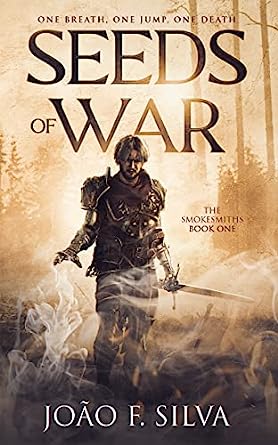 In his epic fantasy debut, it's very clear what Silva is trying to do: give us a bunch of underdogs – the exiled, the dispossessed, the survivors – and show them attempt to prevail in a (fairly) grimdark world. The result is a fast-paced, imaginative joy from start to finish that feels different from many fantasies thanks to this focus. It also has a badass magic system (smoke powers!). What really earns its spot in this list, however, is the storyline of criminal and single mother turned new-town leader Gimlore, who must team up with her new untrustworthy sheriff to protect her free town from outside threats. It's the trope that never fails, and I dare you to show me a more addictive plotline this year.
Read my full review here
Cold West by Clayton Snyder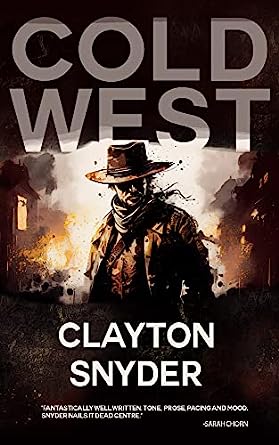 I came across this book trawling through potential reads for indie SFF competition SPFBO, and in doing so have found one of my new favourite authors in one of my favourite sub genres, grimdark. This Weird West tale of an ex-bounty hunter forced to do one last job in a civil war demon-infested West is grimmer than a newly painted black alleyway in a black hole, but Snyder puts enough heart in there to make the blackness all the more potent. Bizarre horrors and creepy tales are made all the better by Snyder's excellent, lyrical minimalist prose. A remarkable effort that I'm still thinking about.
Read my full review here
The Gates of Hope by J E Hannaford
The acclaimed indie fantasy author who gave us the definitive take on selkies (and sirens) in the Black Hind's Wake duology returns with the first book in an admirably ambitious epic fantasy trilogy, less dark than her previous work and more infused with the spirit of old-fashioned fantasy. But with her incredible flora and fauna-based worldbuilding approach, her found family abilities and her wonderfully subtle and deeply considered magic system, this still feels modern and fresh. Hannaford is crafting something very special here indeed.
Read my full review here
A Gamble of Gods by Mitriel Faywood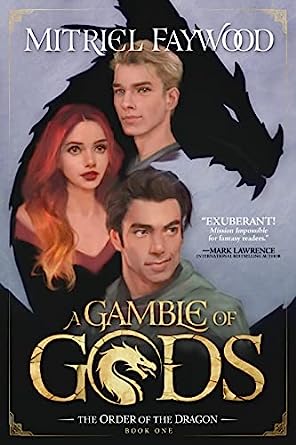 How to even describe it? Best read my full review because in the relentless march of time, this original blend of sub-genres in a debut indie fantasy has become even more odd in my memory, in the best of ways. This engaging, marvellously fun portal fantasy combines Indiana-Jones style temple antics with Mission-Impossible style missions in Star Wars-esque high stakes, and then pauses the entire book towards the end to give us a slow-burn, wickedly fun romance, before adding on a fun mystery into the bargain. The actions scenes are relentless and kinetic, and the characters are so much fun to be with. You won't read anything like this this year.
Read my full review here