It is finally time for us to announce our top 3 Semi-Finalists!
We started with a pool of 30 books, which you can find here.
From that 30 we narrowed it down to 10 books, which we all attempted to read in full. Our top 10 can be found here.
From that 10 we read them in full and scored them 1 – 10 and the ones with the top average scores became our 3 semi-finalists.
Congratulations to everyone who took part! We had a really strong pool of books to pick from and we highly recommend that you take the time to read some of the books that didn't quite make the cut.
So, the bit you've been waiting for our 3 semi-finalists (in no particular order):
In the Orbit of Sirens by T. A. Bruno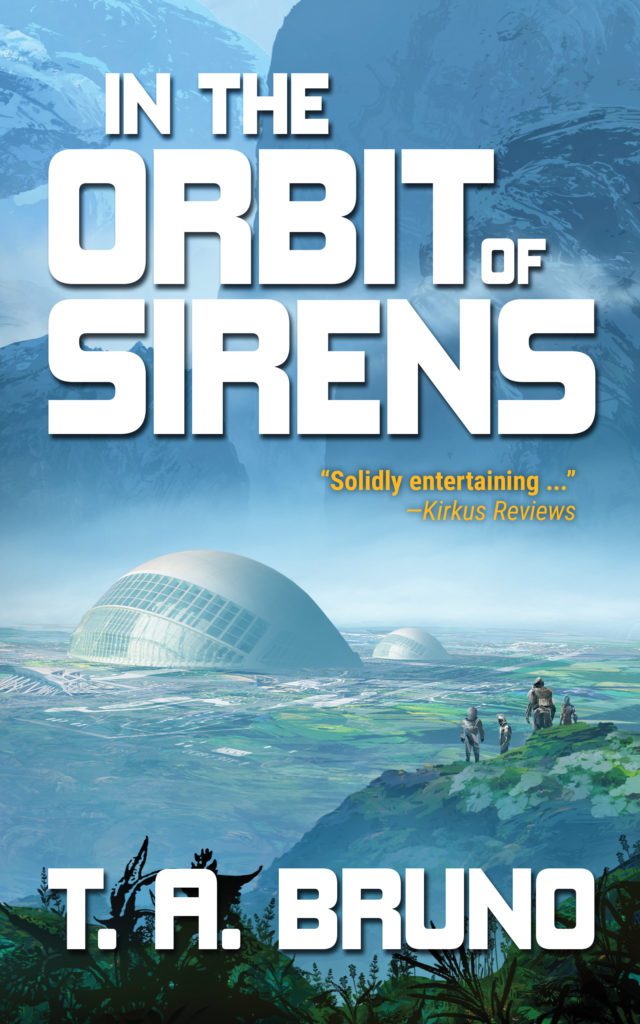 Team Thoughts:
Absolutely loved this, the end is incredibly epic (no spoilers though). I loved all the characters and the romance that brewed. This is a first contact story with a fleshed out alien race, and I loved learning about the planet alongside the humans.
Creative and otherworldy, Bruno takes a tired trope of the decimation of the human race, and first contact and turns things up to 11. You do not want to miss this stories beautiful world building, and creative character building.
Very immersive. The characters were relatable and the plot unraveled organically along with a some of the best world building I've read recently. Denton and Eliana were gem of characters and I enjoyed being on the journey with them.
Synopsis:
THE LAST FRAGMENTS OF THE HUMAN RACE ARE FORCED TO ADAPT TO A DANGEROUS NEW WORLD OR FACE EXTINCTION.
When starship mechanic, Denton Castus, is caught in the destructive path of a devastating war, he abandons his home and seeks refuge on a distant planet. However, this new safe haven has undiscovered threats of its own. Eliana Veston, a scout preparing the planet for the refugees, struggles with a deadly pandemic that is killing off colonists. The hunt for a cure unleashes a new threat to humanity—the Sirens—mysterious beings with incredible powers and a deep hatred for invaders.
Check it out on Goodreads.
Dead Star by Simon Kewin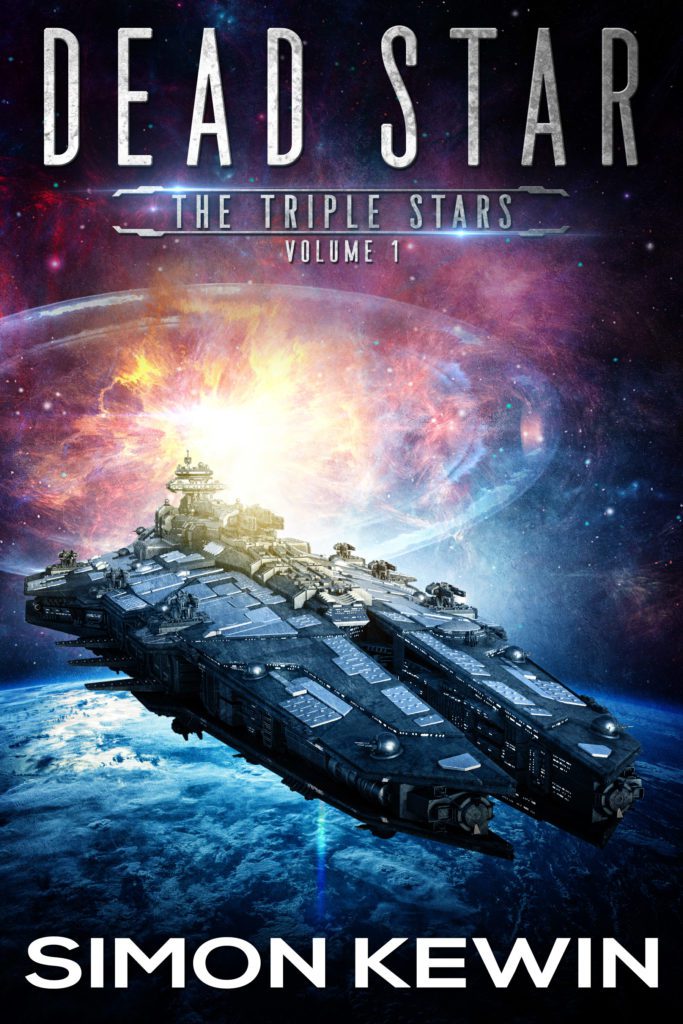 Team Thoughts:
My notes for this book were mainly me ranting about how much I loved it, so I will try to condense them here! I loved the religious sect angle & the way they use it to control each planet. Some of my favourite things were: Cathedral ships, FTL, fear of dead space, a brilliant MC who has augments to enhance her. The first in a series I'd love to read.
This was a knockout entry, a true epic space opera that brings multiple sci-fi elements from religious Zealotry, Oppressive Overlords, Ancient civilizations, Lost mysteries all together into one cohesive plot. The story telling is just sublime from the get go as the epic events of the plot mesh superbly with the personal tragedy and exhiliation of the characters. The plot is woven so deftly that I could never guess where the next few chapters would lead to. The climax was a bit of cliffhanger, but one that forces you to dive into the next book asap and if not for the other books in contest, I would have gotten lost in this series!
Synopsis:
A hidden trail among the stars
The galaxy is in flames under the harsh theocratic rule of Concordance, the culture that once thrived among the stars reduced to scattered fragments. Selene Ada, last survivor of an obliterated planet, joins forces with the mysterious renegade, Ondo Lagan.
Together they attempt to unravel the mystery of Concordance's rapid rise to galactic domination. They follow a trail of shattered starship hulks and ancient alien ruins, with the ships of the enemy always one step behind.
But it's only when they find the mythical planet of Coronade that they uncover the true scale of the destruction Concordance is capable of unleashing…
Check it out on Goodreads.
Zero Day Threat by Ruth Olson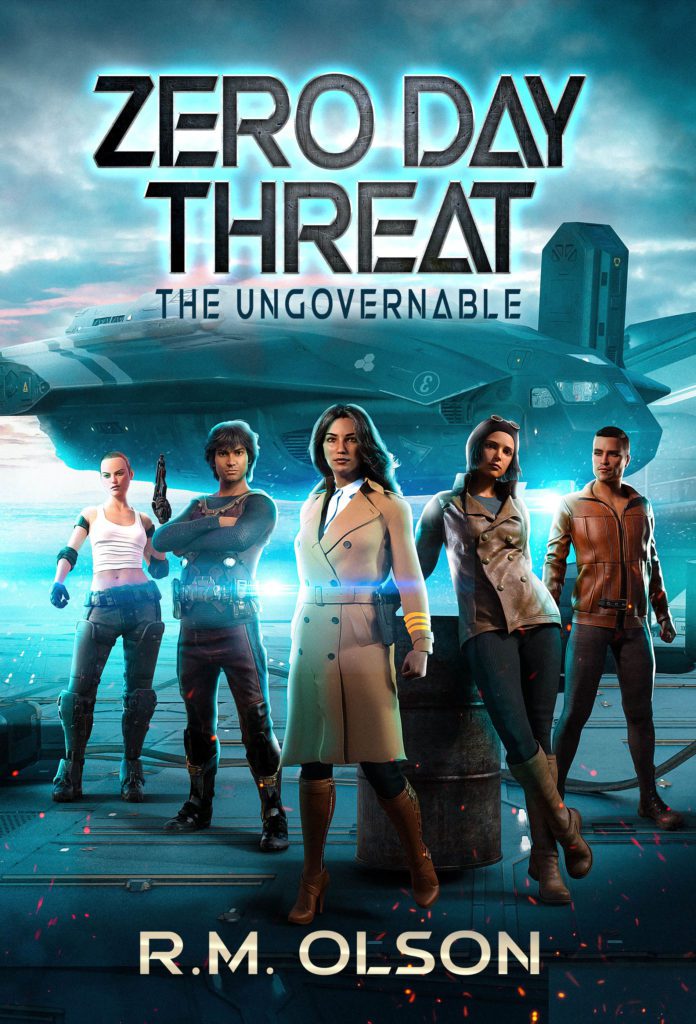 Team Thoughts:
A strong found family as a group of criminals come together to perform a heist. There are clearly some plot points happening in the background that will come to light later in the book. This is a great heist story and a group of characters you will come to love.
Fun heist story. Follows the standard trope of desperate leader putting together a motley crew to gamble against odds in a even more desperate mission. But the writing sets this apart from other books with similar plot. The characters are lovely, the plot gripping with some nice humour peppered over. Just plain escapist fun!
Synopsis:
Four ex-convicts. One charismatic mastermind. And the most dangerous heist the System has ever seen.
Jez is a damn good pilot, and she's always worked alone. Until she got picked up for smuggling, that is.
Now she's lost her ship, lost her job, lost her reputation, and is on the run from the law. So when a mysterious stranger in a battered pilots coat comes to her with an offer that sounds too good to be true, she reluctantly agrees to listen.
All she has to do is fly one little job.
Then she gets the details. She and a hand-picked band of misfit ex-convicts will be pulling a heist on Vitali "the Butcher" Dobrev, the most deadly weapons dealer and crime boss in the System. They'll be stealing tech that could change the course of history. And the government, the mafia, and every enterprising criminal in the System would kill to get their hands on it.
Thing is, Jez is out of options. She's going to have to fly this job, and they'll have to pull it off. And knowing Vitali, if they fail, dying is the least of their worries.
Zero Day Threat is the first instalment in the space opera science fiction series The Ungovernable. Firefly meets Ocean's Eleven in R.M. Olson's fast-paced, kick-ass, wickedly fun series.
Check it out on Goodreads.
Congratulations again to our top three!