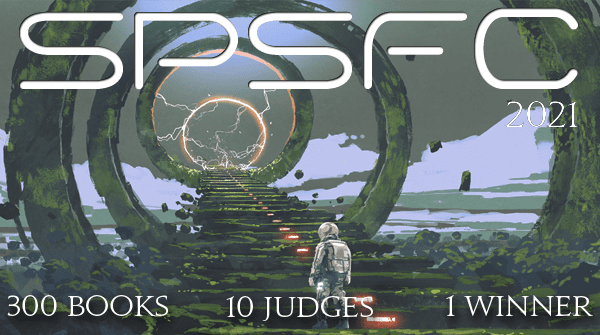 After many months of reading we here at FanFiAddict are finally ready to announce our top 10 books!
Let's quickly recap.
At the start of the competition we were assigned 30 books to read. In this first phase we were tasked with reading 10 – 20% of each book and deciding which ones we would want to continue reading. These ones got 'yes' votes.
The 10 books with the most 'yes' votes have become our top 10 books! From here we will try to finish all of them and decide on our top 3 in January.
We had an incredible group of books to choose from & we urge you to go and check out any and all books from our allocation that catch your eye.
If you want to see all of the books that we were allocated you can check out this blog post here.
Without further ado, here are our top 10 books. These are in no particular order:
In The Orbit of Sirens by T. A. Bruno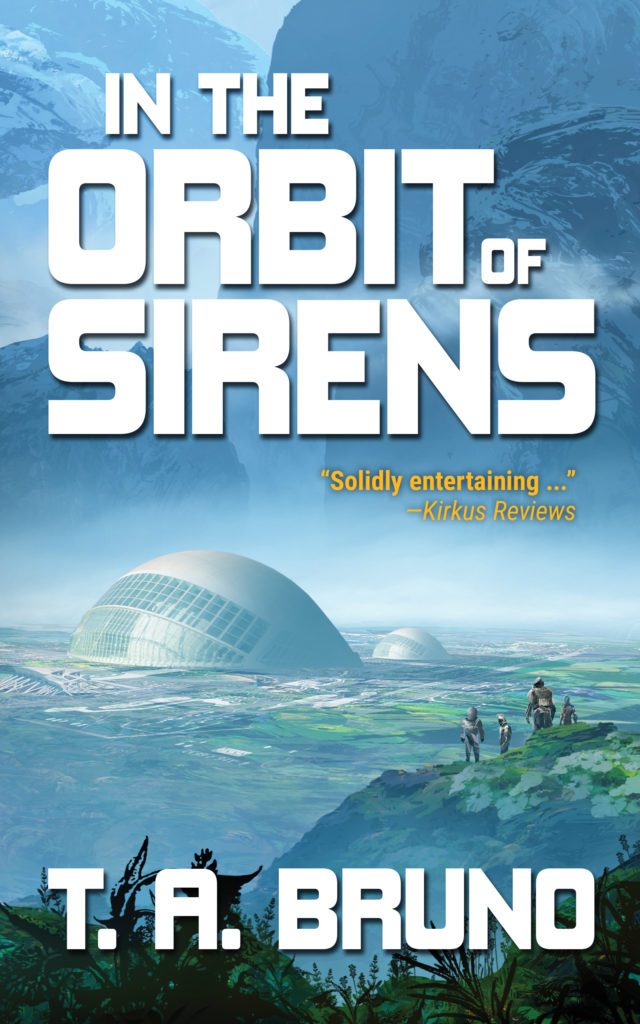 Synopsis:
THE LAST FRAGMENTS OF THE HUMAN RACE ARE FORCED TO ADAPT TO A DANGEROUS NEW WORLD OR FACE EXTINCTION.
When starship mechanic, Denton Castus, is caught in the destructive path of a devastating war, he abandons his home and seeks refuge on a distant planet. However, this new safe haven has undiscovered threats of its own. Eliana Veston, a scout preparing the planet for the refugees, struggles with a deadly pandemic that is killing off colonists. The hunt for a cure unleashes a new threat to humanity—the Sirens—mysterious beings with incredible powers and a deep hatred for invaders.
Check it out on Goodreads.
Behind Blue Eyes by Anna Mocikat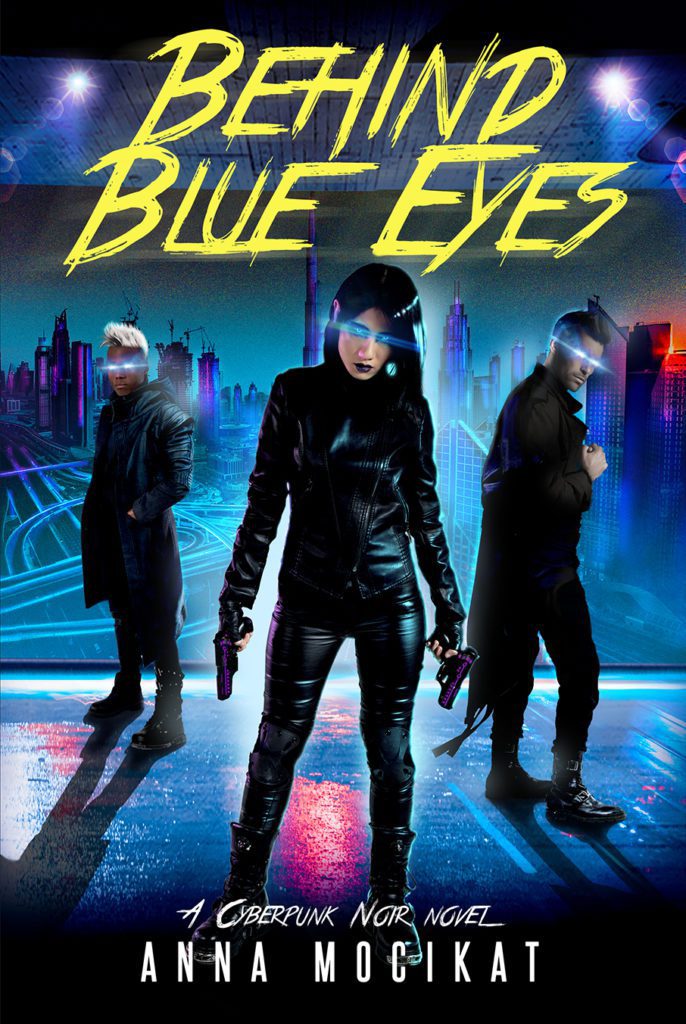 Synopsis:
They are the perfect hybrid between human and machine. They are the next step in the evolution of mankind. And when they come after you, nothing in the world will save you…
Welcome to the year 2095.
Society has overcome everything that made human life miserable. It has become perfect — so perfect that it needs killer cyborgs to hunt down anyone who disagrees with it.
Nephilim isn't just any elite death squad member, she is the best. Genetically and cybernetically enhanced, she and others like her strike terror wherever they go. Knowing nothing besides this lifestyle, Nephilim believes that she's part of a righteous cause.
But everything changes for her after a hostile EMP attack.
She suffers a severe system glitch. Disconnected from the grid, for the first time in her life, she begins doubting the system.
Shortly after the attack, she meets Jake, a 100% biological human, and she falls in love with him. Jake helps her discover that everything she had believed in was a lie.
But there is no walking away from the system. And soon, Nephilim finds herself hunted by members of her own death squad.
In an era of deception, who can she trust? And in this brave new world, is there a place for love between a human and a cyborg?
Behind Blue Eyes is a fast-paced, cinematic action story in a dystopian setting. It's a modern-day version of 1984 – on steroids.
Check it out on Goodreads.
The Immortality Game by Ted Cross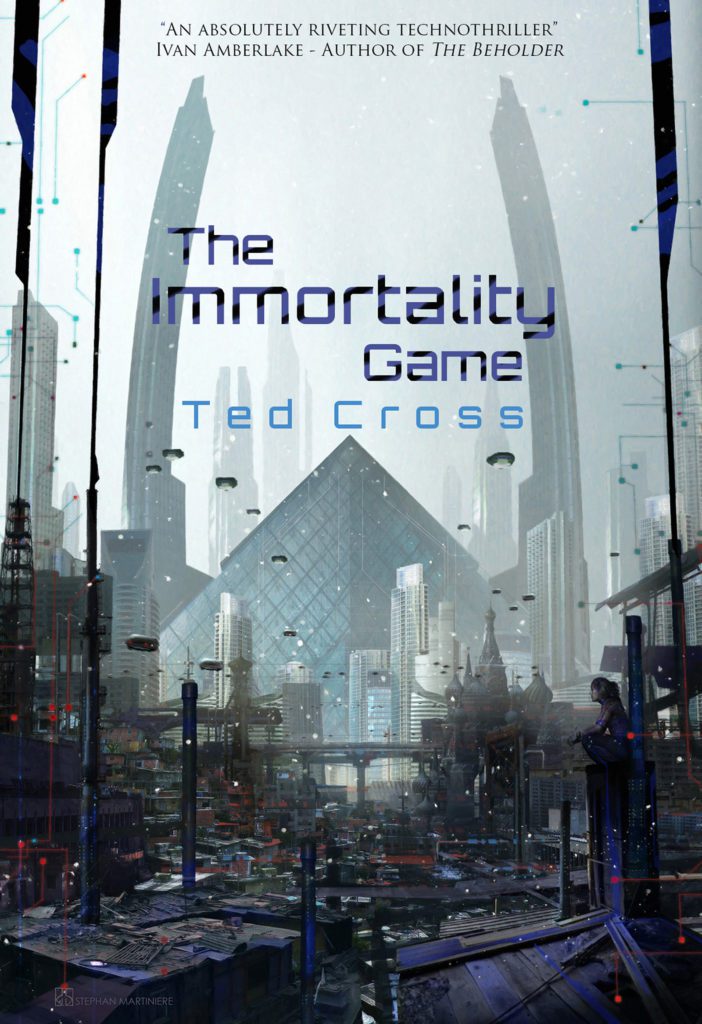 Synopsis:
Moscow, 2138. With the world only beginning to recover from the complete societal collapse of the late 21st Century, Zoya scrapes by prepping corpses for funerals and dreams of saving enough money to have a child. When her brother forces her to bring him a mysterious package, she witnesses his murder and finds herself on the run from ruthless mobsters. Frantically trying to stay alive and save her loved ones, Zoya opens the package and discovers two unusual data cards, one that allows her to fight back against the mafia and another which may hold the key to everlasting life.
Check it out on Goodreads.
The Narrows by Travis M. Riddle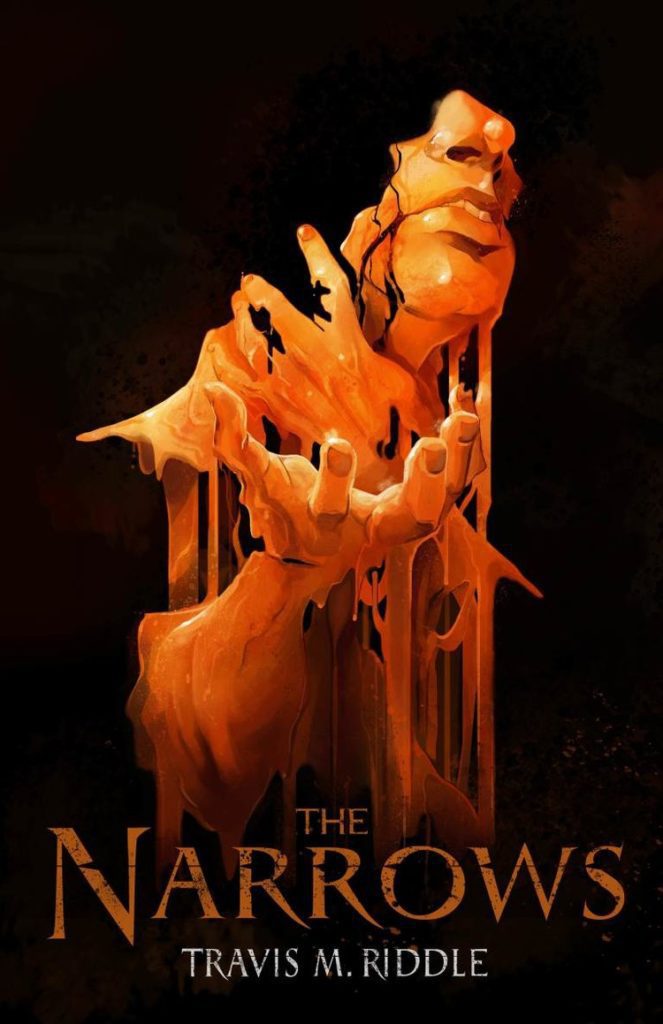 Synopsis:
Oliver and his friends have returned to their hometown of Shumard, Texas for the funeral of their close friend Noah. They each grapple with the loss in their own ways, trying to understand the strange circumstances of their friend's unexpected death.

While visiting the site where the body was found, Oliver stumbles across a chilling discovery that he knows must be related to what happened to Noah. Wanting to protect his friends from these newfound horrors, Oliver takes it upon himself to venture into the grotesque otherworld known as the Narrows to learn what happened to his friend and find a way to bring him back.

Entering the Narrows is one thing, but will whatever he finds there allow him to leave?
Check it out on Goodreads.
Dead Star by Simon Kewin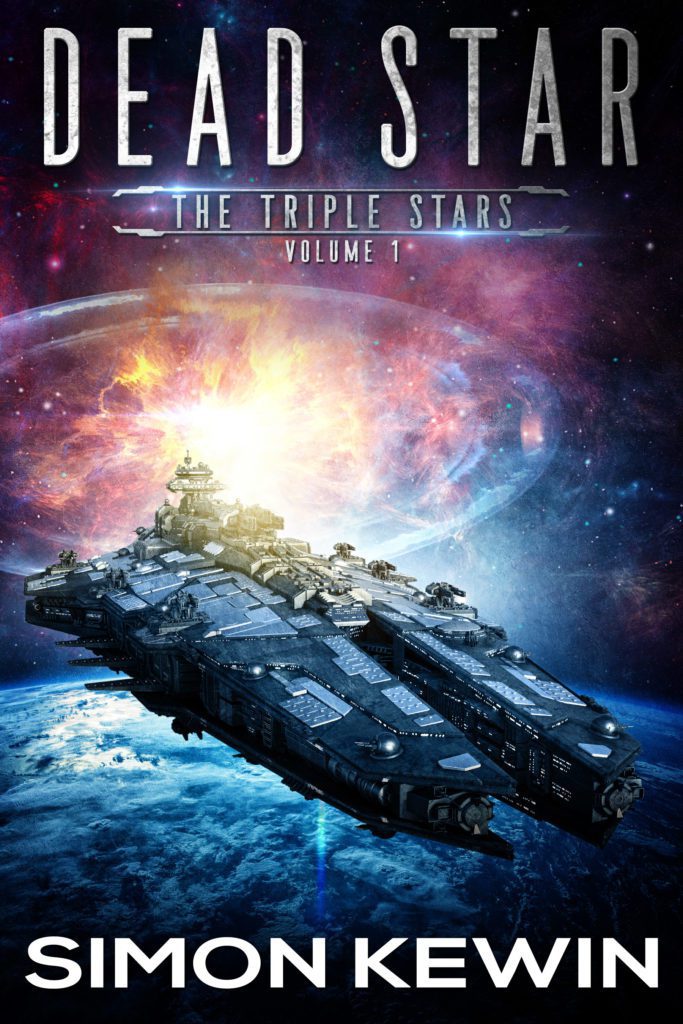 Synopsis:
A hidden trail among the stars
The galaxy is in flames under the harsh theocratic rule of Concordance, the culture that once thrived among the stars reduced to scattered fragments. Selene Ada, last survivor of an obliterated planet, joins forces with the mysterious renegade, Ondo Lagan.
Together they attempt to unravel the mystery of Concordance's rapid rise to galactic domination. They follow a trail of shattered starship hulks and ancient alien ruins, with the ships of the enemy always one step behind.
But it's only when they find the mythical planet of Coronade that they uncover the true scale of the destruction Concordance is capable of unleashing…
Check it out on Goodreads.
L.I.F.E in the 23rd Century by Jason R. Richter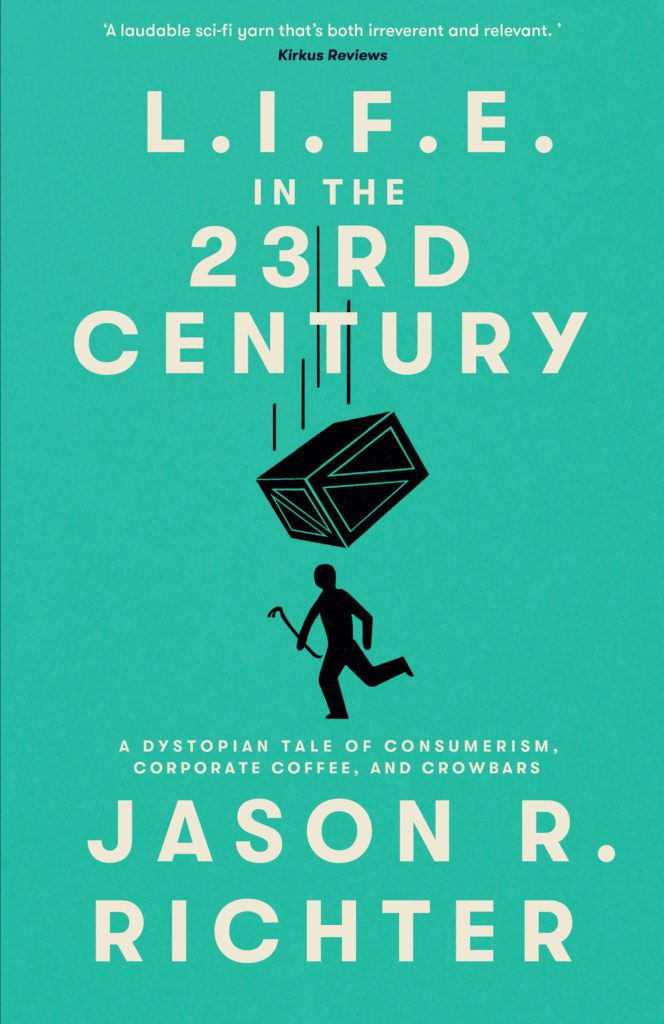 Synopsis:
Meet Pat McGewan-X04. Pat is a Patriot who spends his days watching robots build cubicles for corporations that keep getting blown up by those pesky terrorists in the soon to be won, we've got them on the ropes, 232nd year of the War on Terror. He's content in his world of mediocre corporate coffee, vid-link chats with his wife who the government discourages him from ever meeting in person, and an endless barrage of travel bans, terrorist attacks, and never-ending nightly news emergency broadcasts.

But everything changes when a freak car accident puts Pat in the national spotlight. One minute he's a hero for being the sole survivor of this week's most recent terrorist attack, (but not long enough to get a commemorative coffee cup with his face on it before the next attack happens). In the next minute, the nation's most vitriolic talking head has branded Pat the greatest threat to truth, justice, and stockholder profits — and the manhunt begins!

Pat has to decide between fighting the corporate-controlled media and possibly losing his life or giving in to his Academy training and losing his soul and possibly any hope of ever getting a decent cup of coffee. Welcome to LIFE in the 23rd Century, an absurd, light-hearted dystopian future to distract you from your horrific dystopian present. Brought to you by the makers of prescription Chillaxafed.
Check it out on Goodreads.
Souls of Astraeus by Jeramy Goble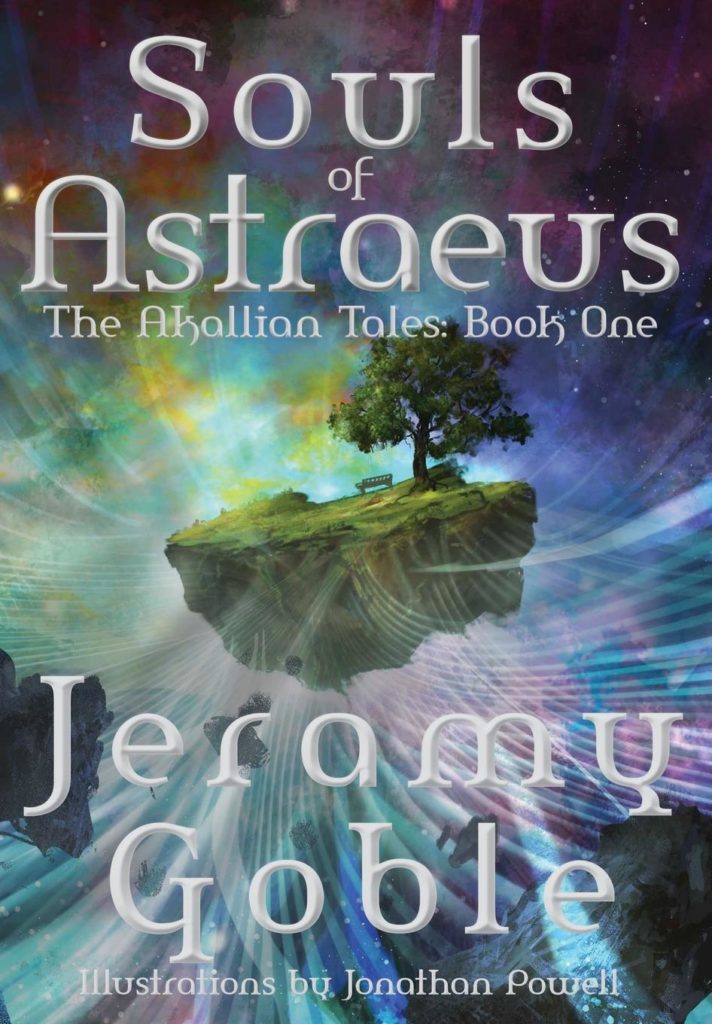 Synopsis:
Living one life is hard enough. Try living billions of lives.

Akal Atka, a simple and submissive young man of the future is faced with losing the love of his life. Within moments, however, a catastrophic event makes him aware of the fact that he has lived billions of previous lives. As he explores the multiverse using exciting ships and technology, he reacquaints himself with countless races and gains access to the knowledge and abilities of his previous lives. But, why did this happen to him? Will he be able to save his love? Are there others like him? If so, how are they using their gifts?
Check it out on Goodreads.
The Chiral Agent by L.L. Richman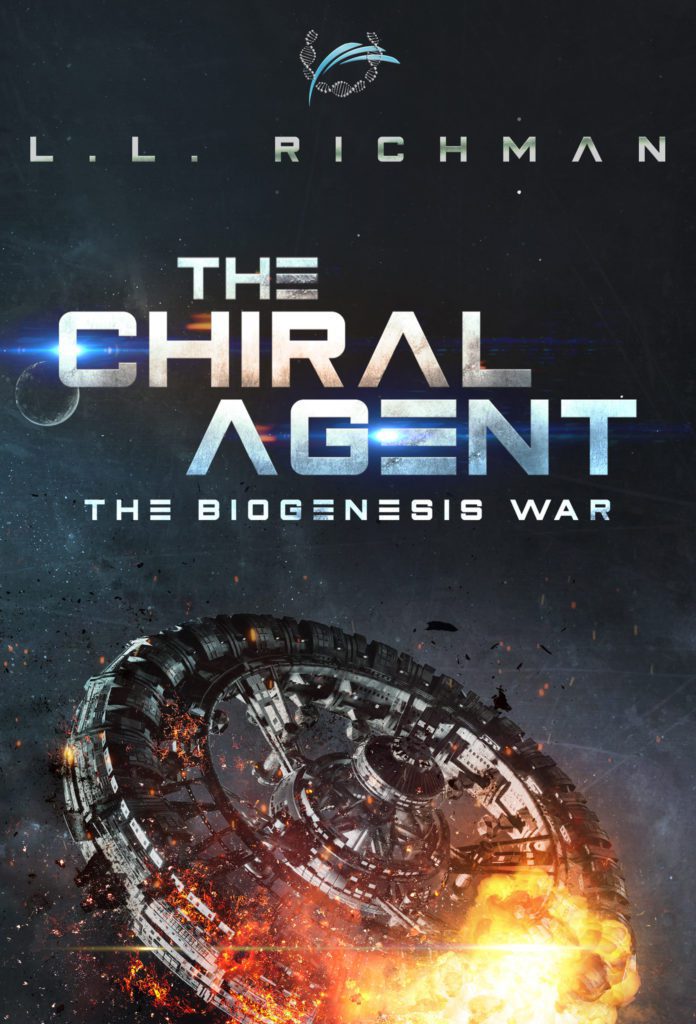 Synopsis:
His genetic code could destroy all life.
Shadow Recon pilot Micah Case awakens above an alien world, with no memory of his past and a mysterious voice inside his head. Worse, his own military is hunting him… and he has no idea why.
The voice leads to a discovery so unbelievable, enemy nations would kill to control it — to control him. Now, Micah must use every skill in his arsenal to secure the stolen research.
The stakes are impossibly high, but failure is not an option. The alternative could mean the extinction of a people Micah can no longer call his own. Humanity.
THE CHIRAL AGENT is a fast-paced, cerebral thriller that's part hard science fiction, part spy novel, and one hundred percent adrenaline. It's sure to keep you guessing every step of the way.
Check it out on Goodreads.
V.O.K Variable Operations Knowledge by Jason Kucharik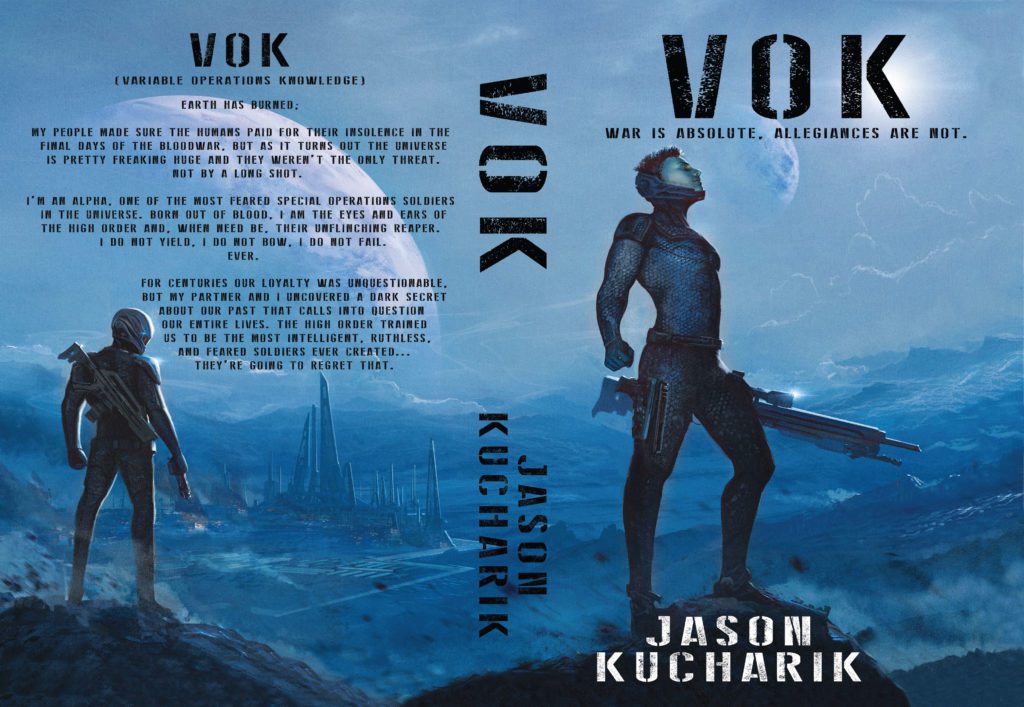 Synopsis:
Earth has burned;
My people made sure the humans paid for their insolence in the final days of the Blood War, but as it turns out the universe is pretty freaking huge and they weren't the only threat. Not by a long shot.
I'm an Alpha, one of the most feared special operations soldiers in the universe. Born out of blood, I am the eyes and ears of the High Order and, when need be, their unflinching reaper. I do not yield, I do not bow, I do not fail. Ever.
For centuries our loyalty was unquestionable, but my partner and I uncovered a dark secret about our past that calls into question our entire lives. The High Order trained us to be the most intelligent, ruthless, and feared soldiers ever created…they're going to regret that.
Check it out on Goodreads.
Zero Day Threat by Ruth Olson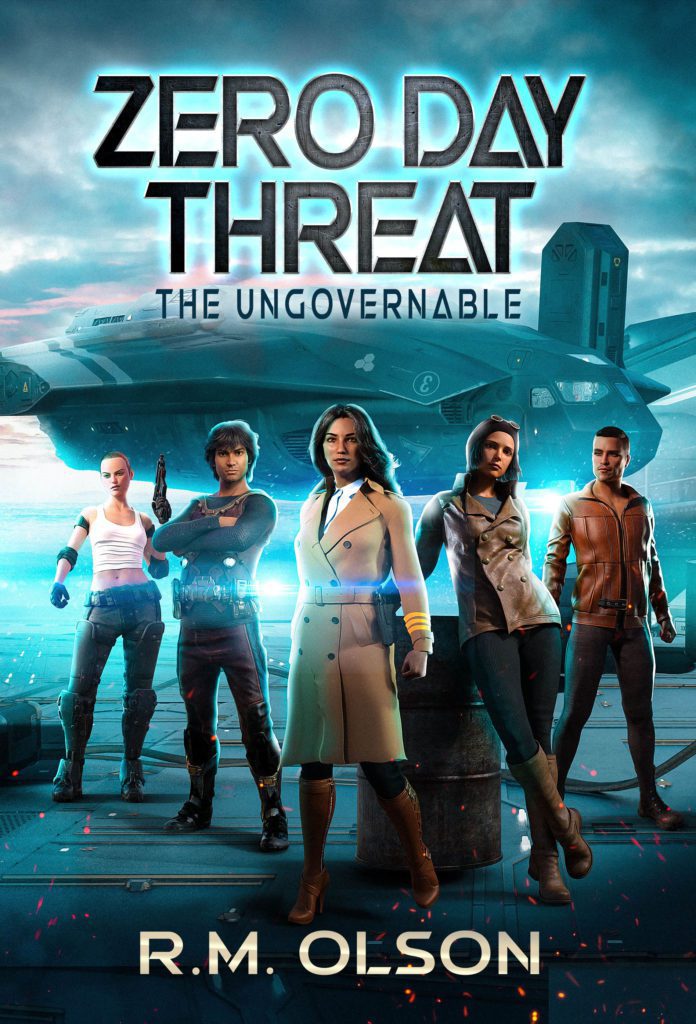 Synopsis:
Four ex-convicts. One charismatic mastermind. And the most dangerous heist the System has ever seen.
Jez is a damn good pilot, and she's always worked alone. Until she got picked up for smuggling, that is.
Now she's lost her ship, lost her job, lost her reputation, and is on the run from the law. So when a mysterious stranger in a battered pilots coat comes to her with an offer that sounds too good to be true, she reluctantly agrees to listen.
All she has to do is fly one little job.
Then she gets the details. She and a hand-picked band of misfit ex-convicts will be pulling a heist on Vitali "the Butcher" Dobrev, the most deadly weapons dealer and crime boss in the System. They'll be stealing tech that could change the course of history. And the government, the mafia, and every enterprising criminal in the System would kill to get their hands on it.
Thing is, Jez is out of options. She's going to have to fly this job, and they'll have to pull it off. And knowing Vitali, if they fail, dying is the least of their worries.
Zero Day Threat is the first instalment in the space opera science fiction series The Ungovernable. Firefly meets Ocean's Eleven in R.M. Olson's fast-paced, kick-ass, wickedly fun series.
Check it out on Goodreads.
Congratulations to all of our top 10 authors! We can't wait to continue reading all of your novels!