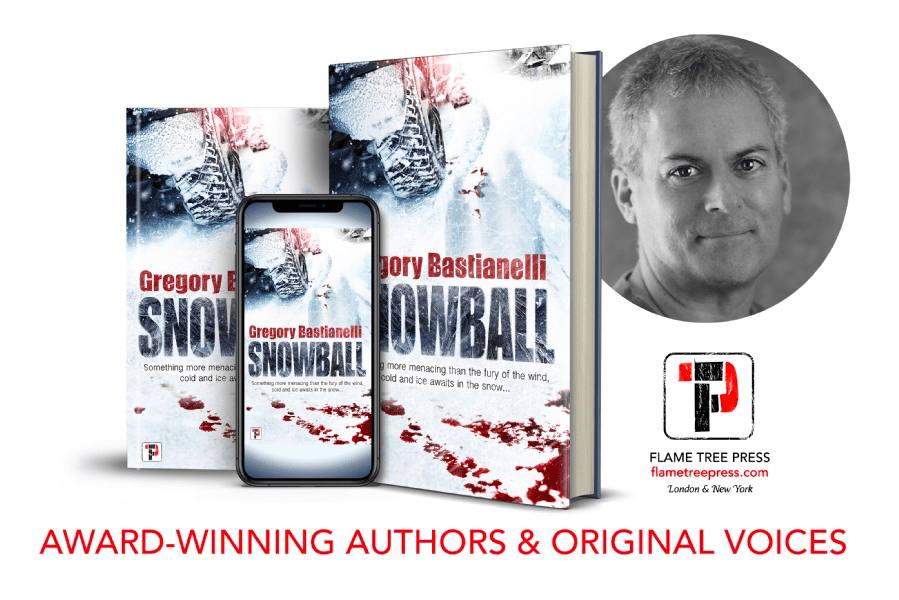 RATING: 9/10
SYNOPSIS
It is Christmas Eve, and a blizzard hits the East Coast hard, stranding several people in the middle of the turnpike. The storm is fierce and deadly, forcing everyone to gather in one couple's RV to stay warm. There is food, drink, a place to sleep, and the company of strangers. But exactly how strange are they?

As the night goes on each person tells a story about a Christmas Eve past, and the group comes to the realization that they are all connected. Maybe all of them ending up in this RV on this night was not a mistake, but the work of an unseen force. But to what end?

When it becomes clear that the storm is not clearing up and help is not on the way, a small group decides to leave the RV to find help. They head toward a light in the darkness, a beacon of hope coming from a house in the woods. Maybe its inhabitants can explain what is going on and offer them help.

When the party reaches their destination, all their questions are answered in short order: an evil Game Master has trapped them in a deadly interdimensional game where they must come face-to-face with their pasts. Can our heroes beat the host at his own game? Their survival depends on it.
REVIEW
As horror movies or books go, one of the best traditions is making stories around childhood, whether that be children themselves or childlike things. It is a little boy who introduces us to "RED RUM" in The Shining – and let us not forget the twin girls begging us to "come play" with them. Pet Sematary centers around a dead child coming back to life to try to kill his parents. Chuckie is a murderous doll. And anyone who has seen the scene from Poltergeist where the little girl says "they're heeeerrre" can attest it is something one never forgets.

Snowball is Gregory Bastianelli's attempt to continue that tradition.

While there are no actual creepy kids in this book, the plot is driven by childlike things: the characters are trapped in the Game Master's snow globe created in another dimension and function as pieces in a kids' board game. Once they realize this, they have have to find a way to beat the game and get out before they are killed.

Not only is the plot based on a board game, but there is a puzzle for the characters (and the reader) to solve in background: how they are all connected. The author expertly drops clues along the way, some more obtuse than others. The reader should not be shocked that everything comes together in the end, but I found the full explanation to be surprising. I like the way the author planned twenty steps ahead and ended up without a hair out of place. The plot mechanic of a puzzle within a game gave off a kind of Inception-like vibe was a great way to keep the reader engaged throughout the whole book.

Snowball is very well-paced, as well. The overall story builds beginning with each character's situation and being trapped in the snowstorm, to connecting with each other, all the way to the climax and the main problem with the board game; but, there are several mini-moments of tension along the way as each character is encouraged to tell a story about a horrifying event on a previous Christmas Eve. This intricate story weaving creates a series of small ebbs and flows throughout the book that I enjoyed as a reader and kept me intrigued as the main story continued to build to its own end.

Speaking of ends… I love how this novel ends. I am not trying to spoil it for anyone, so I will not say any more about it other than the author took a big risk ending it the way he did, and I applaud him for it. The gamble paid off big time.

Flame Tree Press continues to IMpress (*winky face because words are fun*) with its horror portfolio. Snowball is an excellent addition to the genre, and I recommend it for all horror fans. Snowball was released for publication on January 30, 2020.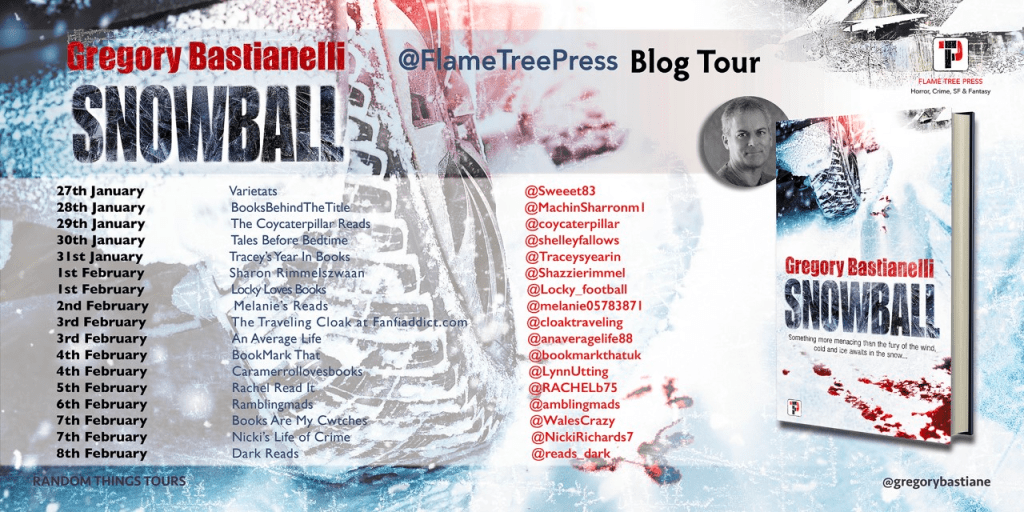 Thank to you Flame Tree Press and Anne Cater for organizing this Book Tour.