Thank you to Caitlin at the Realms of My Mind book blog for the inspiration for this post. You can find a link to her similar post here. Since Jason at Off The TBR announced that Self Published Fantasy Month will be coming up this September, I thought it would be a good idea to find 5 self published novels/series that I'd really like to get to in 2020. I have included links for buying the books down below as well. So without further ado, here they are.
1) The Elder Empire by Will Wight (Amazon)
Will Wight's Cradle series is currently my favorite self published fantasy series ever. Now that I am done with his 7 published books in that series I get to move onto this one! This series is a pair of parallel trilogies that follow different POV's. There are two book 1's for this series for their respective POV's. Calder (Of Sea and Shadow) is a ship's captain. Shera (Of Shadow and Sea) is an assassin. Both are trying to claim the Heart of Nakothi, a legendary artifact with world altering power. Both book 3's are coming out on July 7th so it is the perfect time to get started on this trilogy!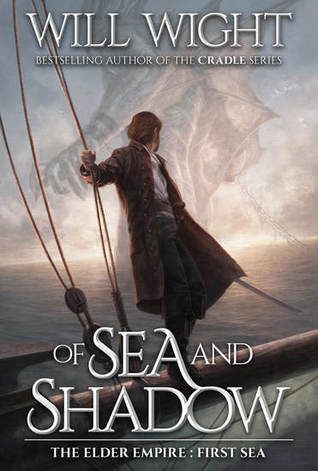 The Guild of Navigators has ruled the Aion Sea for centuries, using their fleet of mystical ships to collect trade for the Aurelian Empire. Now the Emperor is dead.
For Calder Marten, Captain of The Testament, the Emperor's death is not an end, but an opportunity. He and his crew seek the legendary Heart of Nakothi, an artifact that could raise a second Emperor…and earn Calder a fortune.
But they're not the only ones who want the Heart. The Consultant's Guild, an ancient order of spies and assassins, will stop at nothing to keep the world in chaos. They seek to destroy the Heart, and prevent the world from uniting under a single Emperor ever again.
On the seas, a man works to restore the dying Empire. In the shadows, a woman seeks to destroy it. Will you explore the seas here with Calder? Or will you walk the shadows with Shera, in the parallel novel "Of Shadow and Sea"?
2) The Coraidic Sagas by Alicia Wanstall-Burke (Amazon)
I have been eyeing this series for a long time and I really am hoping to get to it this year. I've heard so many good things from my fellow book bloggers and I am excited to read it!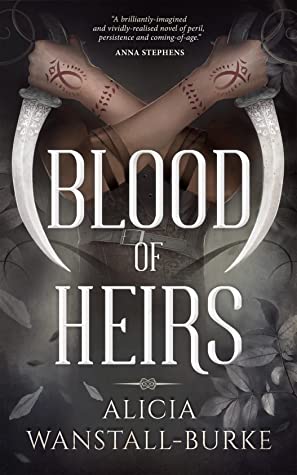 Synopsis
Lidan Tolak is the fiercest of her father's daughters; more than capable of one day leading her clan. But caught between her warring parents, Lidan's world begins to unravel when another of her father's wives falls pregnant. Before she has time to consider the threat of a brother, a bloody swathe is cut through the heart of the clan and Lidan must fight, not only to prove her worth, but simply to survive.
Ranoth Olseta wants nothing more than to be a worthy successor to his father's throne. When his home is threatened by the aggressive Woaden Empire, Ran becomes his city's saviour, but powers within him are revealed by the enemy and he is condemned to death. Confused and betrayed, Ran is forced to flee his homeland, vowing to reclaim what he has lost, even if it kills him.
Facing an unknown future, and battling forces both familiar and foreign, can Lidan and Ran overcome the odds threatening to drag them into inescapable darkness?
3) The Thief Who Went to War (Amra Thetys #5) (Amazon)
The Amra Thetys series is right up there with The Cradle series as being my favorite self published series ever. I like to space these books out and I especially have been waiting to start this one because the next book is not out yet, but I'm thinking it's almost time to jump back into this world.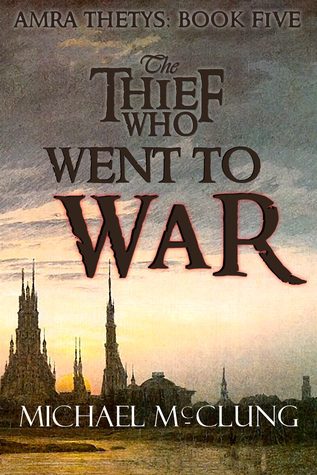 Synopsis (Book 1- The Thief Who Pulled on Trouble's Braids)
*Winner of the Self Published Fantasy Blog-Off, Hosted by Mark Lawrence*
Amra Thetys lives by two simple rules—take care of business, and never let it get personal. Thieves don't last long in Lucernis otherwise. But when a fellow rogue and good friend is butchered on the street in a deal gone wrong, she turns her back on burglary and goes after something more precious than treasure: Revenge.
Revenge, however, might be hard to come by. A nightmare assortment of enemies, including an immortal assassin and a mad sorcerer, believe Amra is in possession of The Blade That Whispers Hate—the legendary, powerful artifact her friend was murdered for—and they'll do anything to take it from her. Trouble is, Amra hasn't got the least clue where the Blade might be.
She needs to find the Blade, and soon, or she'll be joining her colleague in a cold grave instead of avenging his death. Time is running out for the small, scarred thief.
4) Best Laid Plans Duology by Rob J Hayes (Amazon)
I have been meaning to try a Rob J Hayes book for a while. A pirate fantasy? I think that may be the best place to start!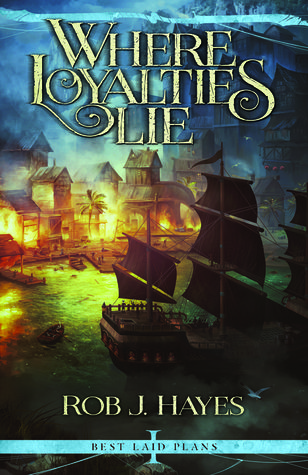 Synopsis
Everybody knows Captain Drake Morass is only out for himself.

As the fires of a dying city burn on a distant shore, Drake sees an opportunity to unite the other pirate Captains under his flag and claim a crown for himself. If he is to succeed, he will need allies and the Oracle named Keelin Stillwater, the best swordsman in the isles, as his right hand.

With enemy ships sailing his waters and setting fire to his cities, and the sinister Tanner Black threatening to steal the throne before Drake even has a chance to sit upon it, Drake Morass must somehow convince the other Captains that his best interests are also theirs.

Where Loyalties Lie is the first book in the Best Laid Plans duology and is set in the same world as The Ties That Bind trilogy, continuing Captain Drake Morass' story where the trilogy left off.
5) Legends of the First Empire (books 4-6) by Michael J Sullivan (Amazon)
I know, I know. Michael J Sullivan is a huge author that has previously been traditionally published by Orbit. However, I really want to finish this series and he is back to self publishing now so it counts! Also, those covers by Marc Simonetti are just perfect!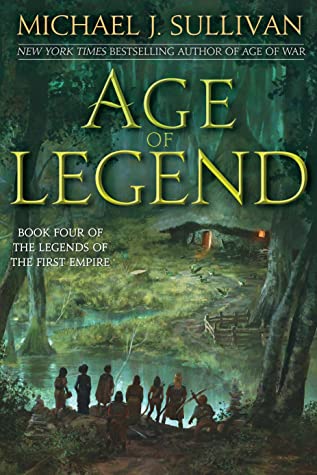 Synopsis (Book 1- Age of Myth)
Age of Myth inaugurates another six-book series set in Elan.
Since time immemorial, humans have worshipped the gods they call Fhrey, truly a race apart: invincible in battle, masters of magic, and seemingly immortal. But when a god falls to a human blade, the balance of power between humans and those they thought were gods changes forever.
Now only a few stand between humankind and annihilation: Raithe, reluctant to embrace his destiny as the God Killer; Suri, a young seer burdened by signs of impending doom; and Persephone, who must overcome personal tragedy to lead her people. The Age of Myth is over. The time of rebellion has begun.