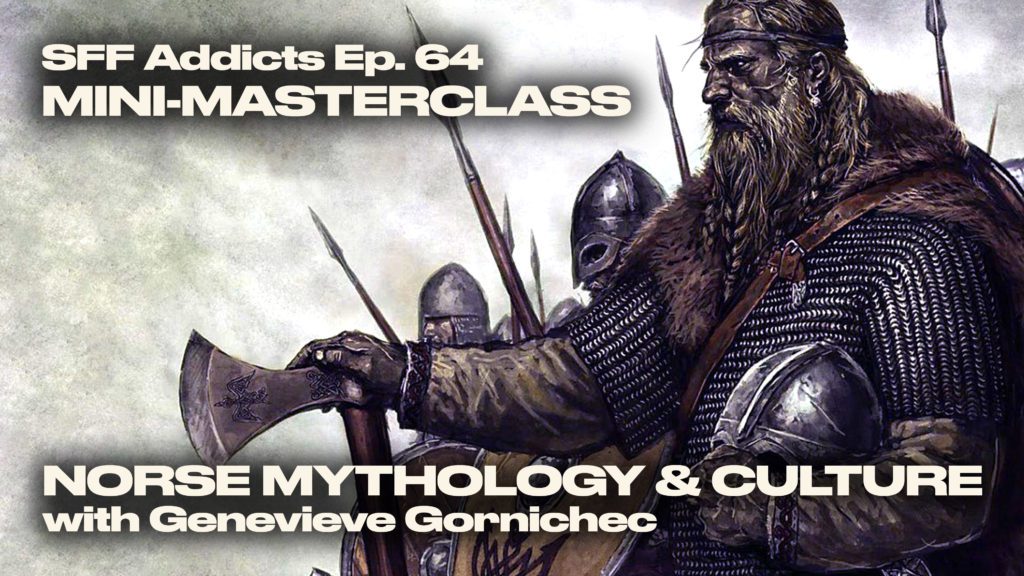 Episode 64 of SFF Addicts has arrived!
Join co-hosts Adrian M. Gibson and M.J. Kuhn as they delve into a mini-masterclass on Norse Mythology & Culture with author Genevieve Gornichec. During the episode, Genevieve unravels the tapestry of Norse culture, including the essentials of Norse history, the popularity of Norse-inspired fantasy, vikings and gods, stereotypes and pet peeves, portrayals of women, balancing history with fantasy, how to approach researching Norse culture and mythology, the Norse living history community and more.
NOTE: This is part two of a two-part chat with Genevieve. Click ⁠⁠here⁠⁠ to check out part one.
---
Genevive Gornichec is the author of The Witch's Heart and The Weaver and the Witch Queen. ⁠The Weaver and the Witch Queen⁠ is available now via Ace Books/Titan Books.
Find Genevieve on ⁠⁠Twitter⁠⁠, ⁠⁠Amazon⁠⁠ and ⁠⁠her personal website⁠⁠.⁠
---
Episode 64 is available to stream and download on:
Anchor | Apple Podcasts | Spotify | Google Podcasts | Podcast Addict | Stitcher | Amazon Music | Overcast | RadioPublic | Pocket Casts | Breaker | Podbay
You can also watch the episode below via the FanFiAddict YouTube channel or stream the audio via Spotify, and the full episode archive for the show is available here. Check out the SFF Addicts Twitter or Instagram accounts for more frequent updates.