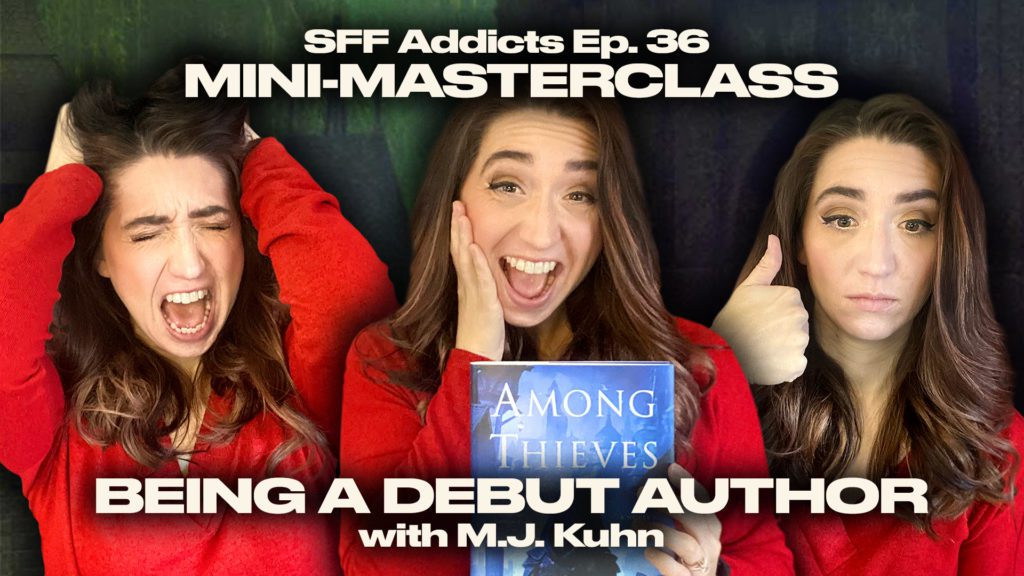 Episode 36 of SFF Addicts has arrived!
Join co-hosts Adrian M. Gibson and M.J. Kuhn for the very first SFF Addicts mini-masterclass, where M.J. lays out the good, bad and ugly of being a debut author. During the episode, she delves into the many books she wrote before getting published, why she chose traditional publishing, querying agents and putting books on submission, working with editors and cover designers, the difficult road to book two, marketing, challenges, bright moments and more.
NOTE: This is part two of a two-part chat with M.J. Kuhn. Click here to check out part one.
Episode 36 is available to stream and download on:
Anchor | Apple Podcasts | Spotify | Google Podcasts | Podcast Addict | Amazon Music | Stitcher | Overcast | RadioPublic | Pocket Casts | Breaker | Podbay
You can also watch the episode below via the FanFiAddict YouTube channel or stream the audio via Spotify, and the full episode archive for the show is available here. Check out the SFF Addicts Twitter or Instagram accounts for more frequent updates.