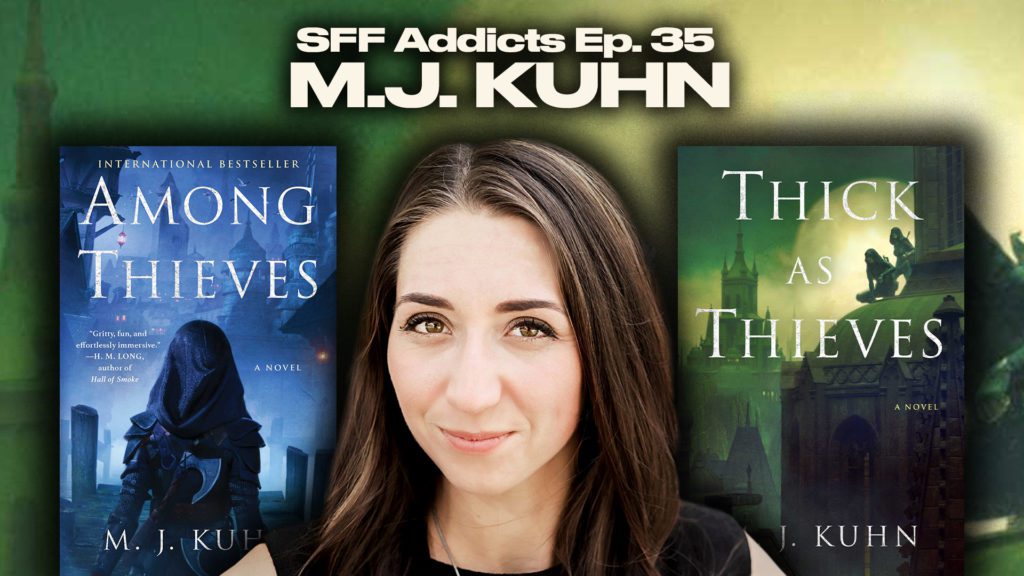 Episode 35 of SFF Addicts has arrived, for our first episode of 2023!
Join host Adrian M. Gibson and his new co-host M.J. Kuhn as they chat about M.J.'s writing career: how she got into writing fiction, her debut novel Among Thieves, Brian Jacques' Redwall series, Mass Effect, Assassin's Creed and video game inspirations, character-driven narratives, morally grey characters, writing multiple POVs and more. 
Episode 35 is available to stream and download on:
Anchor | Apple Podcasts | Spotify | Google Podcasts | Podcast Addict | Amazon Music | Stitcher | Overcast | RadioPublic | Pocket Casts | Breaker | Podbay
You can also watch the episode below via the FanFiAddict YouTube channel or stream the audio via Spotify, and the full episode archive for the show is available here. Check out the SFF Addicts Twitter or Instagram accounts for more frequent updates.