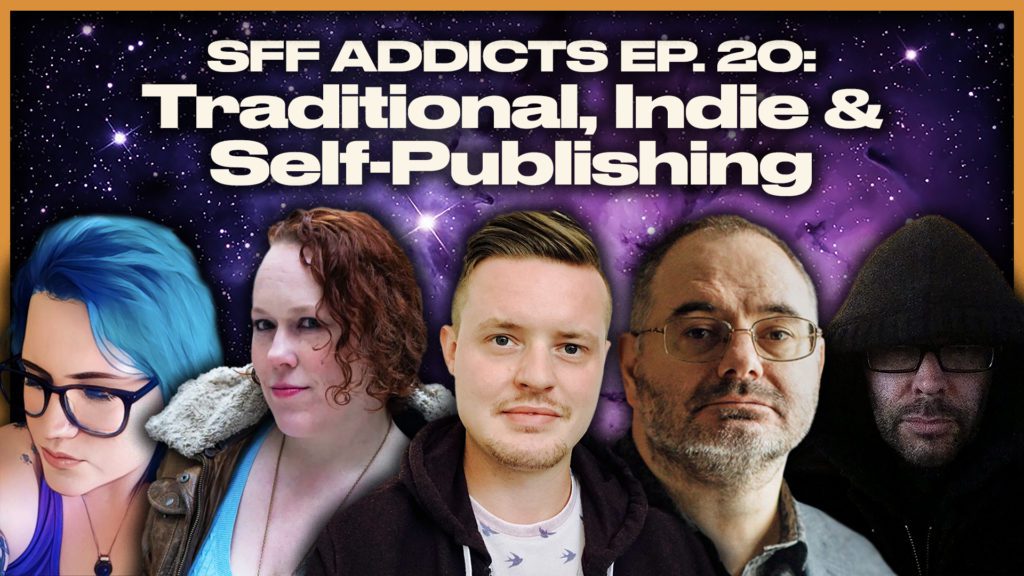 Episode 20 of SFF Addicts has arrived!
Join host Adrian M. Gibson and authors Anthony Ryan, Krystle Matar, Michael R. Fletcher, Jessica Moon and Ben Galley as they compare and contrast traditional, indie and self-publishing. During the panel they discuss the viability of each publishing avenue, misconceptions about them, finding an agent, cover art and design, the editing process, distribution and marketing and much more. DISCLAIMER: This discussion is specifically about fantasy and sci-fi publishing.
Episode 20 is available to stream and download on:
Anchor | Apple Podcasts | Spotify | Google Podcasts | Podcast Addict | Amazon Music | Stitcher | Overcast | RadioPublic | Pocket Casts | Breaker | Podbay
You can also watch the episode below via the FanFiAddict YouTube channel or stream it via Spotify, and the full episode archive for the show is available here. Check out the SFF Addicts Twitter or Instagram accounts for more frequent updates.