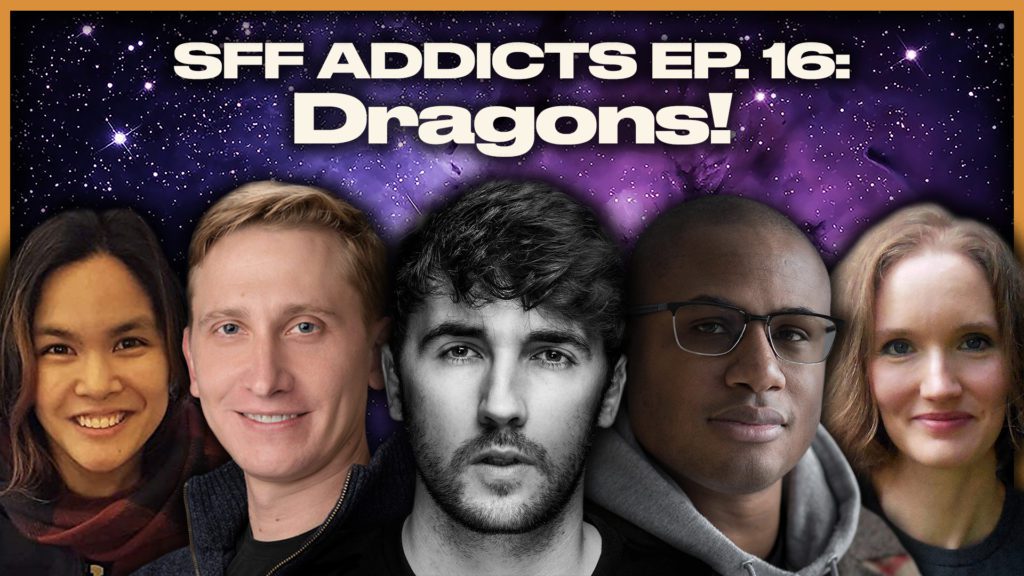 Episode 16 of SFF Addicts has arrived!
Join host Adrian M. Gibson and authors Evan Winter, Ryan Cahill, Quenby Olson, Brian Naslund and Kerstin Espinosa Rosero as they delve into the mysterious and magical world of dragons. During the panel they discuss their personal histories with dragons, fresh and modern representations of the creature, dragon tropes and motifs and much more. There was also a solid twenty minutes or so towards the end where each panelist offers up amazing writing advice for the aspiring and working authors out there. Side note: this panel was beautiful chaos, featuring many mic drops, dick jokes (just the words, not actual jokes), crotch biting references and more.
Episode 16 is available to stream and download on:
Anchor | Apple Podcasts | Spotify | Google Podcasts | Podcast Addict | Amazon Music | Stitcher | Overcast | RadioPublic | Pocket Casts | Breaker | Podbay
You can also watch the episode below via the FanFiAddict YouTube channel or stream it via Spotify, and the full episode archive for the show is available here. Check out the SFF Addicts Twitter or Instagram accounts for more frequent updates.