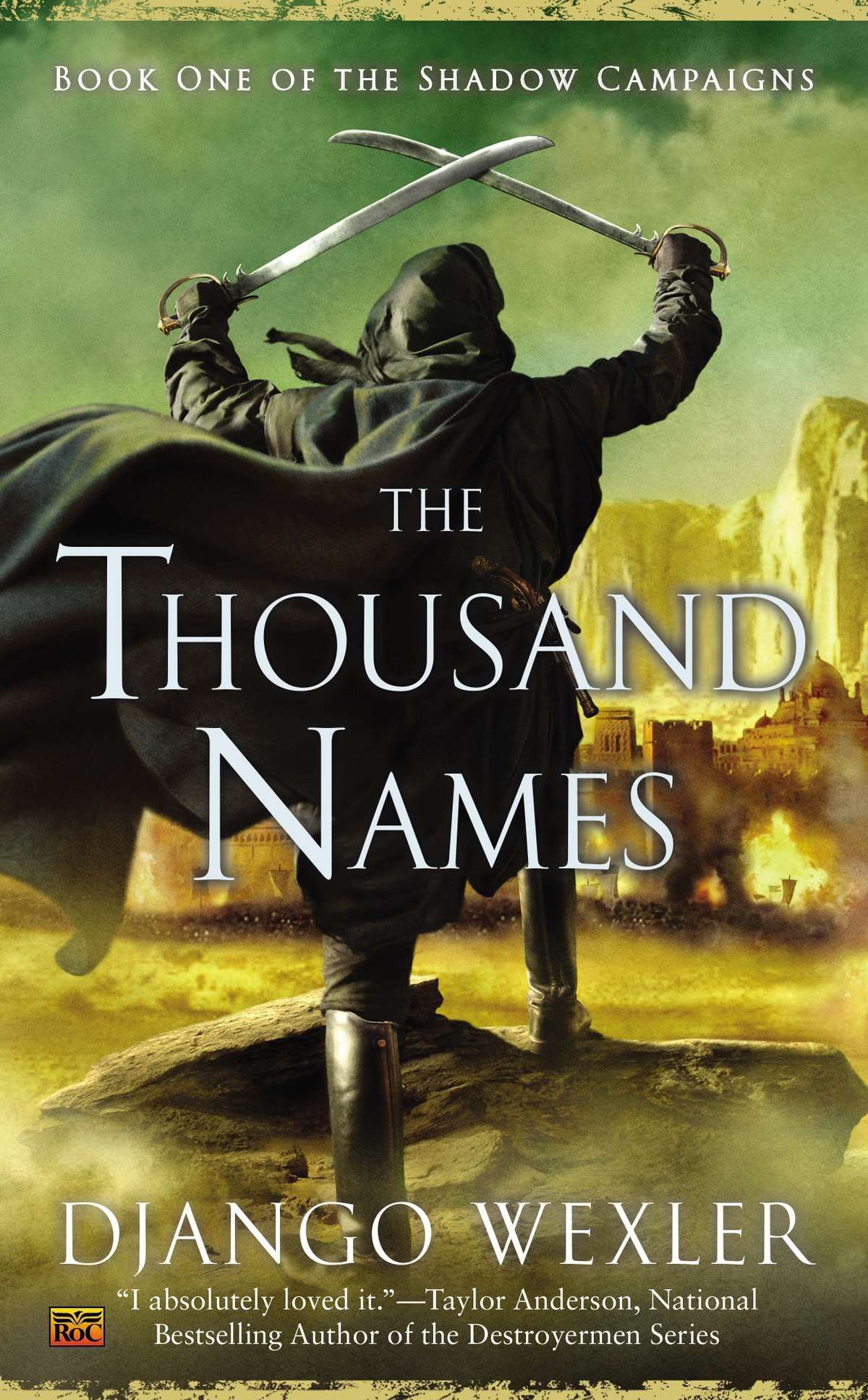 Rating: 10/10
Synopsis
Enter an epic fantasy world that echoes with the thunder of muskets and the clang of steel—but where the real battle is against a subtle and sinister magic….
Captain Marcus d'Ivoire, commander of one of the Vordanai empire's colonial garrisons, was resigned to serving out his days in a sleepy, remote outpost. But that was before a rebellion upended his life. And once the powder smoke settled, he was left in charge of a demoralized force clinging tenuously to a small fortress at the edge of the desert.
To flee from her past, Winter Ihernglass masqueraded as a man and enlisted as a ranker in the Vordanai Colonials, hoping only to avoid notice. But when chance sees her promoted to command, she must win the hearts of her men and lead them into battle against impossible odds.
The fates of both these soldiers and all the men they lead depend on the newly arrived Colonel Janus bet Vhalnich, who has been sent by the ailing king to restore order. His military genius seems to know no bounds, and under his command, Marcus and Winter can feel the tide turning. But their allegiance will be tested as they begin to suspect that the enigmatic Janus's ambitions extend beyond the battlefield and into the realm of the supernatural—a realm with the power to ignite a meteoric rise, reshape the known world, and change the lives of everyone in its path.
Review
"Of the two, the Almighty was a good deal less frightening. The Lord, in his infinite mercy, might forgive a soldier who strayed from the path, but the Last Duke certainly would not."
I read this as a buddy read with Sam from The Book in Hand and Eleni, my co-blogger at FanFiAddict. I hadn't read a Flintlock Fantasy since the Powder Mage trilogy by Brian Mcclellan, so when Eleni suggested we buddy read one of her favorites series I was all about it, having had this book on my TBR for a considerable amount of time.Thanks to them for making this reading experience so much fun!
The Thousand Names is easily one of my favorite books I've read in 2021. The combination of high stakes warfare with flintlock weapons, intrigue, and fantastic characters made for a book that I couldn't help wanting to come back to when I had a spare moment. The story starts off somewhat slowly, utilizing the first 20% – 30% to set up the world, the political situation, and to introduce the characters we would follow throughout this novel. However, after that things really get going. Wexler creates a pace that never felt fast, but always felt purposeful and intentional. Each moment of the story was engaging and immersive, creating a page turner of a book that I did not want to put down.
"He'd sometimes thought that the War College was really a thinly disguised royal subsidy to the local tavern industry."
The highlight of The Thousand Names has to be the characters. We follow two POVs for the majority of this story. One is Winter Ihernglass, a soldier on the run from the past with a secret that could destory her. The other is Marcus, loyal Senior Captain of the regiment who is basically just done with everything. I loved following both of these characters as they encounter tons of adversity in this book. Seeing how they adapt and fight their way through their troubles was one of my favorite things about it. Wexler also writes non-POV characters in a compelling way. Often these types of characters can be basically caricatures or very 1 sided characters that don't have any agency. Not so in this book. The author provides us with memorable side characters including but not limited to Colonel Janus, Lieutenant Fitz, Feor, Jen Alhundt, Jaffa, Sargeants Bobby, Graff, and Folsom, and Captains Adrecht, Val, and Mor.
"Can you be haunted by someone who isn't dead?"
This is a tale of war and the people who fight in it. The purposeful nature of the pacing of the plot is reflected in the calculating and strategic mind of Colonel Janus, who leads the war effort. I loved this mysterious character and the way that Wexler slowly unraveled both his personality and his secret desires and ambitions. I also really enjoyed that the author never really tried to smack us in the face with the fact that the people we are following are the good guys. In fact, there were plenty of times where I questioned whether this army deserved for me to be rooting for them. However, as I mentioned above I loved the characters and couldn't help but root for them.
The Thousand Names was an incredible book one. A Military Fantasy filled with fantastic worldbuilding, compelling and unique characters, mysteries and intrigue that had me hooked, and a plot that had me constantly wanting more. A story that stands very well on its own, while at the same time hinting at so much more to come. I have already started book 2 and I cannot wait to see where this story goes from here!