Rating: 8.5/10
Series: The Gift of the Stars #1
Genre: Space Opera/Military Sci-Fi
Intended Age Group: Adult
Pages: 238
Published: 2021
Publisher: Self Published
Summary:
For Kerelle Evandra, her psionic powers have always meant three things: mandatory service to a multigalactic corporation, a luxurious lifestyle as a prized asset, and an electronic collar that will kill her if she steps out of line. As a powerful telekinetic, she's spent the last ten years of her life in the corporate military, fighting anyone and anywhere the company demands. While she might resent her gilded cage – and obedience to her corporate masters' cold directives – everyone knows that escape is impossible. And defiance risks not just her own life, but also the life of the person closest to her: Galhen Ambrel, her lover and fellow bound psionic.
But when Galhen's service contract is suddenly sold to a distant oligarch, Kerelle learns that obedience was not the guarantee of safety she once thought – and that escape may not be as inconceivable as she was taught to believe. When a mission brings her into contact with an unexpected ally, she must decide how far she can go, and how much she's willing to risk for freedom.
See Also: Solving Problems with Explosions • The Power of Friendship (and Guns) • Love in the Time of Corporate Dystopia
WIN A PAPERBACK COPY!
http://www.rafflecopter.com/rafl/display/79e197ac46/
Review:
This book is like a wolf in sheep's clothing.
I'm talking about super-telekinetic Kerelle being conscripted to the military with an explosive collar around her neck and forced to use her powers to 'persuade' enemies into surrendering. Yes there are many casualties.
This was quite the surprising read. I didn't know what to expect going in but what I got was like watching Eleven from Stranger Things be conscripted by Vought International and delivered to various battlefields to help the 'good guys' win. It was definitely an intriguing type of setting, and telekinesis isn't the only power that exist in this world. Those with other powers are given different military-type assignments.
The dynamic here between Kerelle and Galhen goes deeper that any ordinary attraction. Both psionics can reside in each others dreams and can exist on a much deeper level, so when Gahlen is put into a dangerous and shady sitation, Kerelle is driven to break free of her chains to the 'PsiCorps' to find him. What transpires is an unexpected ambush and an unlikely alliance.
Through the book I was consistently engaged and excited to see what would happen next. Kerelle may be telekinetic but she doesn't get through everything unscathed and those types of things really draw me into the character.
This was a really pleasant surprise and I would recommend this book (and series) to those who enjoy a solid action Scifi where the 'supes' need to break the ties that bind them to the megacorp and show them who's in charge.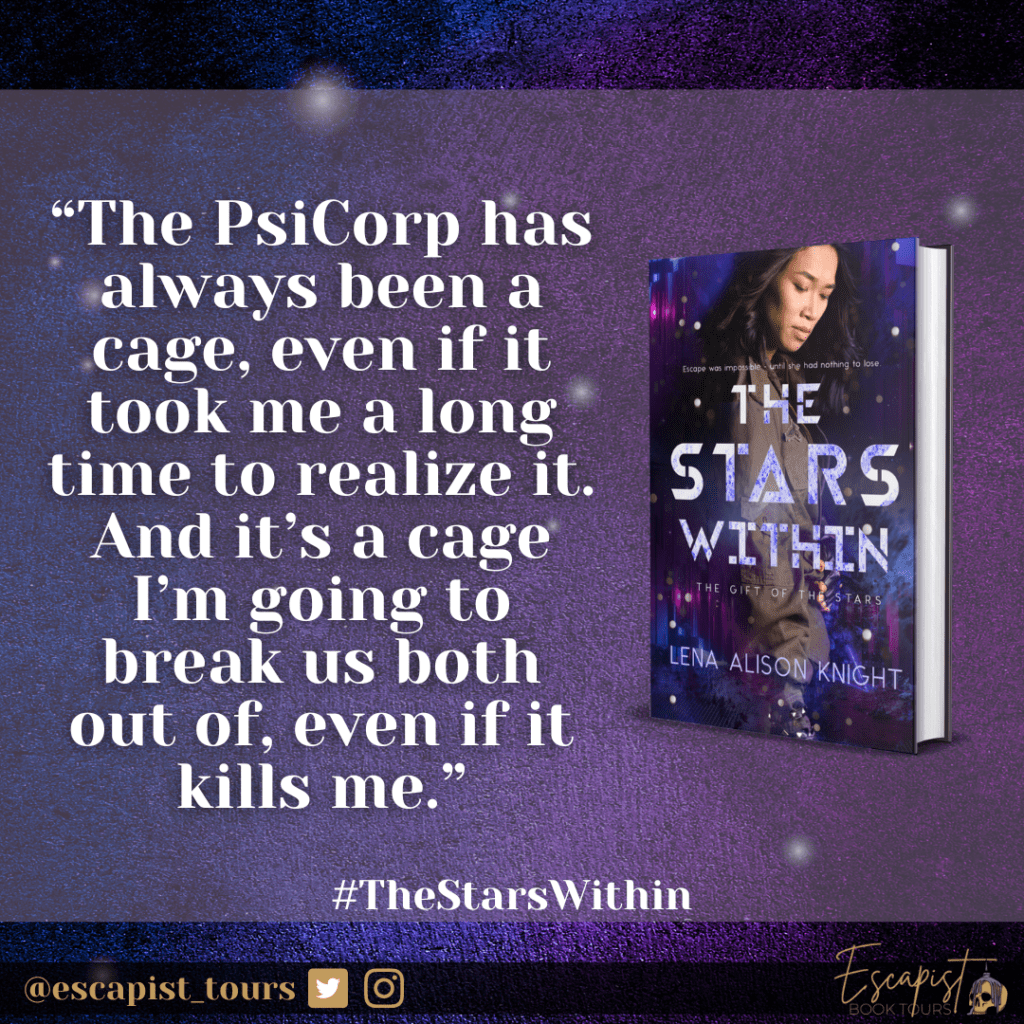 Author Bio & Information: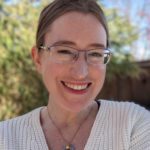 Lena Alison Knight grew up reading space opera and high fantasy, and started writing her own as soon as she could hold a crayon steady. She lives with her husband in the San Francisco Bay Area, and when not writing she can be found taking brisk walks, haunting local coffee shops, or sprawled on the couch playing video games.
Find her online at lenaalisonknight.com
Goodreads: https://www.goodreads.com/author/show/21135533.Lena_Alison_Knight
Instagram: https://www.instagram.com/lenaalisonknight/