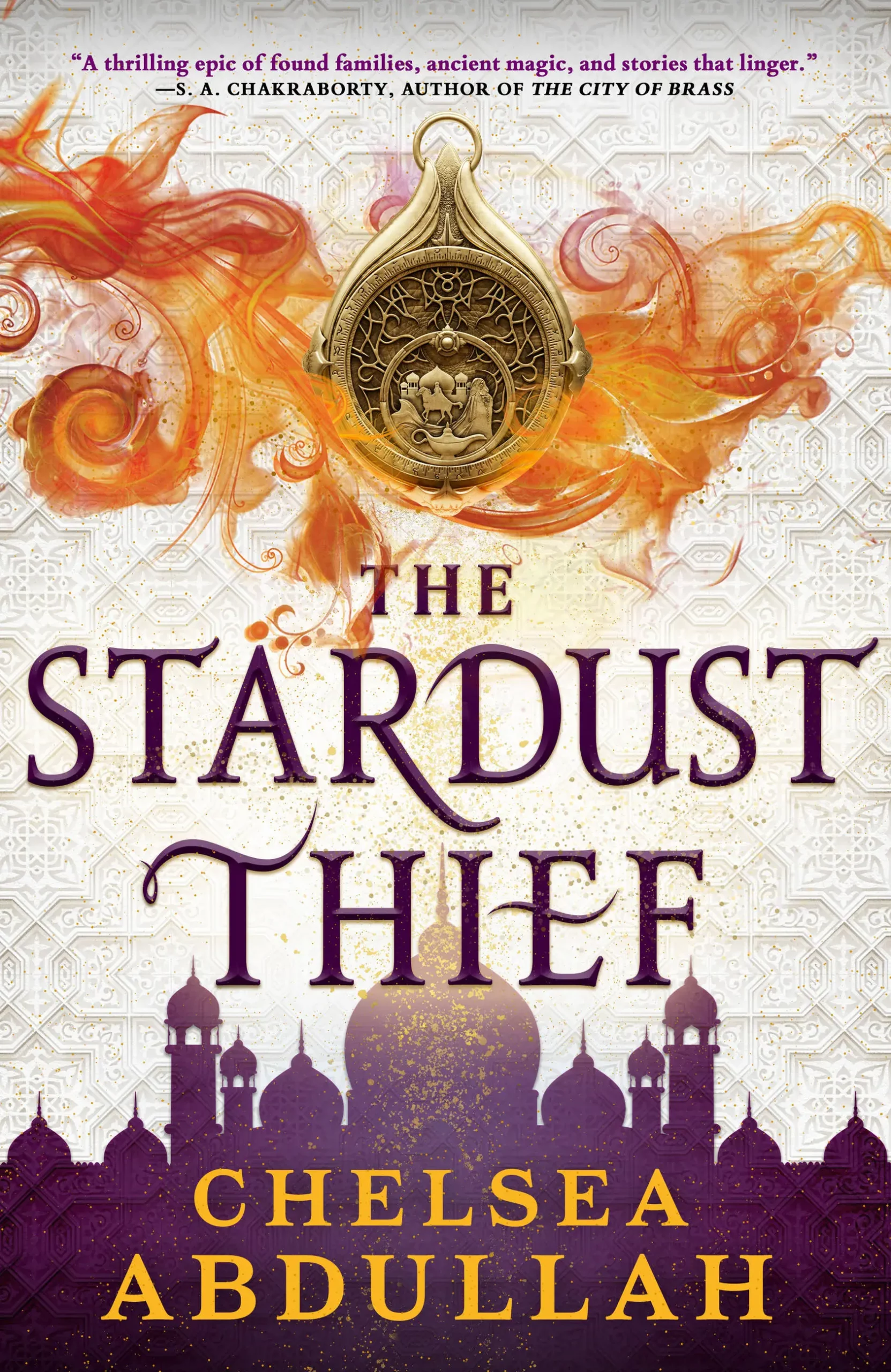 Rating: 9/10
Synopsis
Neither here nor there, but long ago…
Loulie al-Nazari is the Midnight Merchant: a criminal who, with the help of her jinn bodyguard, hunts and sells illegal magic. When she saves the life of a cowardly prince, she draws the attention of his powerful father, the sultan, who blackmails her into finding an ancient lamp that has the power to revive the barren land—at the cost of sacrificing all jinn.
With no choice but to obey or be executed, Loulie journeys with the sultan's oldest son to find the artifact. Aided by her bodyguard, who has secrets of his own, they must survive ghoul attacks, outwit a vengeful jinn queen, and confront a malicious killer from Loulie's past. And, in a world where story is reality and illusion is truth, Loulie will discover that everything—her enemy, her magic, even her own past—is not what it seems, and she must decide who she will become in this new reality.
Inspired by stories from One Thousand and One Nights, The Stardust Thief weaves the gripping tale of a legendary smuggler, a cowardly prince, and a dangerous quest across the desert to find a legendary, magical lamp.
Review
"Neither here nor there, but long ago…"
With those words I was instantly transported to another world, another time. The Stardust Thief's setting and atmosphere was so vivid and seamlessly ingrained into the narrative. I couldn't help but get lost in the haggling of the Souk, the splendor of the Sultan's palace, and the wonder, and ever present danger, of the shifting Sandsea.
The Stardust Thief is heavily inspired by the stories from One Thousand and One Nights, a collection of Middle Eastern folk tales. I loved how the author included these stories as interludes throughout the narrative at appropriate moments. The stories themselves sucked me in so much that I actually bought One Thousand and One Nights a few days after finishing this book.
Now, let's talk about the characters. The character work in The Stardust Thief was really good. Abdullah manages to make the protagonists very likable and very human. I became invested in each of them rather quickly and that investment only grew throughout the story.
"Your honesty is a foible, Prince." She paused. "But also a treasure. Don't underestimate your ability to influence others."
Each protagonist was relatable in their own way, but as the story went on my favorite became Prince Mazen. He is one of those characters that you have to protect at all costs, a genuine soul without a deceitful bone in his body. Mazen is a fantastic character that I related to quite a bit. He tends to be a people pleaser and does not enjoy conflict in any form. He deeply cares for his family and those few he would call friend. Mazen is also very afraid, but courageous all the same. I really enjoyed any chapter that had Mazen as a significant part of it.
Aisha was also another favorite. I actually think the author did their best character work when it came to Aisha. Aisha is a conflicted character. Her loyalty to the man that gave her a chance at life warring with the desire to stay loyal to and protect her newfound friends. I found her POV to be the most compelling.
What was most compelling about the other two MCs, Loulie and Qadir, was their relationship to each other and the mysteries surrounding that. As the story goes on we get answers to quite a few questions surrounding them which I found highly satisfying. Qadir's past in particular was interesting to me and there were also some interesting twists concerning him that made the reading experience all that more enjoyable.
The plot itself was neither fast or slow paced. This was one of those novels that felt perfectly paced. It was fast and high stakes when it needed to be, but it also took its time to slow down and be present for the important moments for each character. I loved that about this book.
Overall, The Stardust Thief was a very, very good first entry for The Sandsea Trilogy. An engaging plot and characters combined with an explosive ending made for a fantastic debut by Chelsea Abdullah!