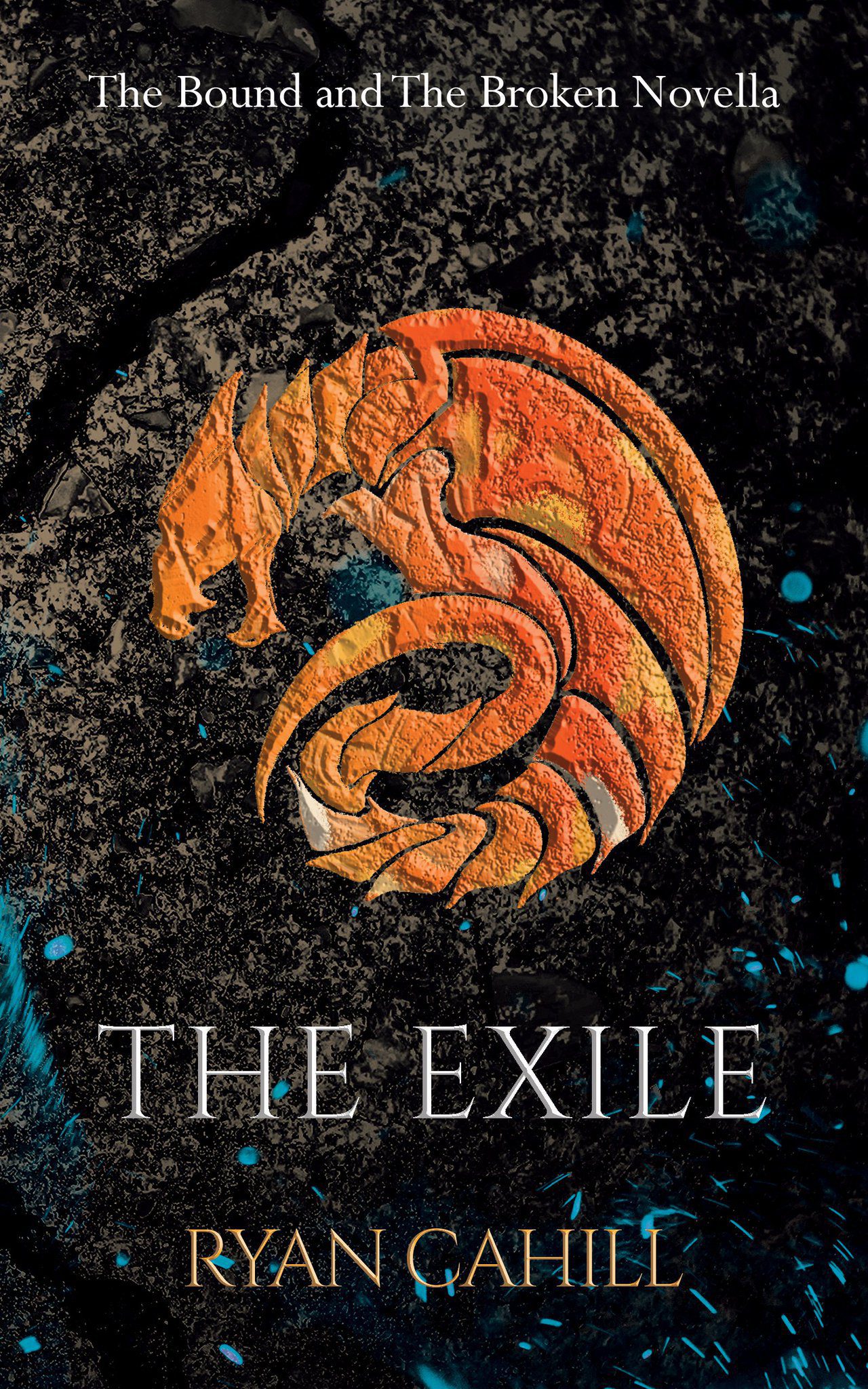 Rating: 10/10
Synopsis
DO NOT HESITATE. DO NOT CONTEMPLATE MERCY.
The Lorian Empire took everything from Dayne. His family. His home. His people. He will carve a bloody path through Epheria. He will have his vengeance, by blade and by blood. This is his story. The story of The Exile.
Note: this is a companion novella, not a standalone novella. Previous books in the series should be read first.
Review
"I would say that it is better to die for the ones you love and for what you believe than it is to live knowing that you could have done something but didn't. I would say that you have my sword. I would say that you have my blood. And if you can bring the empire to its knees, then I will gladly give you my life as well."
Thank you so much to the author for this advanced reading copy in exchange for an honest review.
I was so excited to read this that I started it immediately after I received it and I was not disappointed! The Exile is a blood-soaked, action packed journey into the heart of loss and revenge. A tale not meant for the faint of heart.
Throughout this novella our main POV is Dayne Ateres, a character that first appeared in the 2nd book of the Bound and the Broken series, Of Darkness and Light. Dayne is a fantastic character with what we have already seen in book 2 and it was so cool to delve deeper into his past. We were able to see the events that formed Dayne into the killer and revolutionary that he is in the present day.
"He had not found peace in a single death, not even the slightest of joys. Though any man who took joy in killing was a man worth killing."
I was talking to Michael from the Wolfmantula Blog (find his review of The Exile and more here!) and we both agreed that Cahill has written Dayne in such a way that makes him feel so real, not one dimensional. Dayne is driven by his fury and revenge, but he is also driven by grief, love, and a desire to return home to those he loves. There is hope to balance out the grief, love to balance the rage. In fact, I feel confident in saying this about any character that Cahill puts to the page for even a small amount of time. He simply writes brilliant characters that feel refreshingly unique, making it so easy to get invested in their fates. The Exile was no exception to this rule.
"It is never weak to grieve for the ones you love." Dayne's father had said that the day he had found Dayne weeping over the body of his grandmother. Dayne had tried to wipe away his tears, but his father had stayed his hand. "To hide your tears is to do them a disservice. They have earned your love. Let them have it."
The quote above was probably my favorite quote of the entire book. I LOVE that the men in this series have strong emotions besides just anger and lust! Nowhere was this more apparent than in The Exile. This is such a healthy outlook on male emotions and what it means to even be a man. Cahill has done such a great job of subtly weaving this theme throughout his books.
The Exile consists of 4 parts and follows Dayne's path of vengeance through Epheria. The plot felt very well balanced with a mix of bloody violence, endearing/humorous banter, cool little Easter Eggs, subtle foreshadowing, and deeply emotional moments.
I also really enjoyed that this novella had so many callbacks to the main series. Namely quite a few returning characters and the highlighting of a deep found family bond that we didn't even know about until this story was told. I continue to be amazed at how Cahill can use so little time to get me majorly invested in characters that I had barely known before. In particular, there is one character in The Exile that I can't wait to see more of in the main series, but for spoilers sake I will leave the name out of this review.
I loved this book, my only "criticism" being that I couldn't read more about these characters, in particular this story, and this world immediately. I can't wait to see what Cahill has in store for us in Of War and Ruin, book 3 of The Bound and the Broken. It's gonna be a crazy ride!