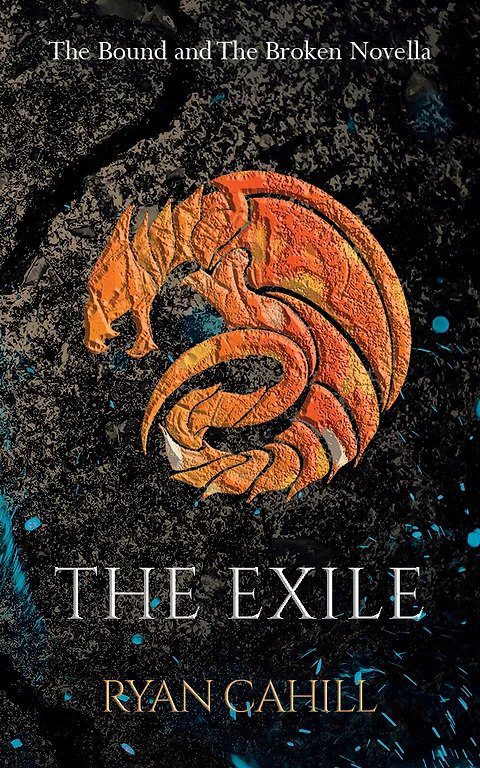 Rating: 9.5/10
Synopsis
Do not hesitate. Do not contemplate mercy.
The Lorian empire took everything from Dayne.
His family. His home. His people.
He will carve a bloody path through Epheria. He will have his vengeance, by blade and by blood.
This is his story.
The story of The Exile.
Review
Wow. Just wow. The Exile slaps so hard.
Before I carry on, I will just say that yes this book is definitely best read after book 2, Of Darkness & Light (despite it technically being a prequel) as this book shows, in amazing fashion, the backstory of one the second books best new characters. So, if you haven't read Of Darkness & Light, do yourself a favour and pick that up first, then come back to this review (that book fucking slaps too).
In The Exile, we are planted solely in the head of Dayne Ateres, the son of a noble family of Valtara, and we experience the backstory and important events that set the bedrock of Dayne's character in Of Darkness & Light. And man what a story it is to follow!
This, at it's heart, is a brutal revenge story, but also one that deals with catastrophic loss and the devastating emotions that come with that. And it's one that told with finesse. Cahill treats us to select moments in Dayne's life that lead up to his introduction in book 2, and allows us to explore those years that he spent as an exile to his own country. From the doomed rebellion, to Dayne's pursuit of twisted justice and revenge, to his eventual involvement in the main overarching story of the series, what works really well with this story is that we know what is going to happen because the characters discuss this is in the OD&L, but we don't see how it happens in the second book. The first part is like watching a car crash in slow motion, seeing how everything Dayne's holds dear is ripped from him in a bloody fashion, before we see this almost corruption arc from his single minded focus and goal. Don't get me wrong he remains a person of "good", but it's the acts he commits both on and off screen that create some great grey moral questions (grey morals are done a lot nowadays but this is done with aplomb) and also helps to humanize the enemies in a small way.
And it's this humanizing of the antagonists that I think I loved the most from this story. Without spoilers, the ending is just magnificent. All of Ryan's books end with a bombastic MASSIVE battle or set piece of some kind, but this one doesn't. It allows the characters to breathe, to give more dimensions to some existing characters that launch them from great to genuinely interesting people to learn about, but also provides a quietly philosophical moment that will stay with me for a while. Sorry that that last part got a bit too "up it's own arse", I like to be pretentious sometimes!
This novella does everything that it sets out to do perfectly. It builds on characters, world, motivations, it creates a third-dimensional dynamic to the whole series that can sometimes be missed in other works, but importantly, it makes it all feel more real. I just wish we had more! Honestly, if you asked me for one fault with this book, I'd say it's the fact that signed hardcover editions from The Broken Binding sell out too fast! I JUST WANT ONE COPY!!
This is seriously a fantastic read and should not be missed. To be honest, I'd say it's absolutely essential if you want to absorb this series. This is my favourite Ryan Cahill book that I've read so far. Here's to plenty more from The Bound and The Broken!