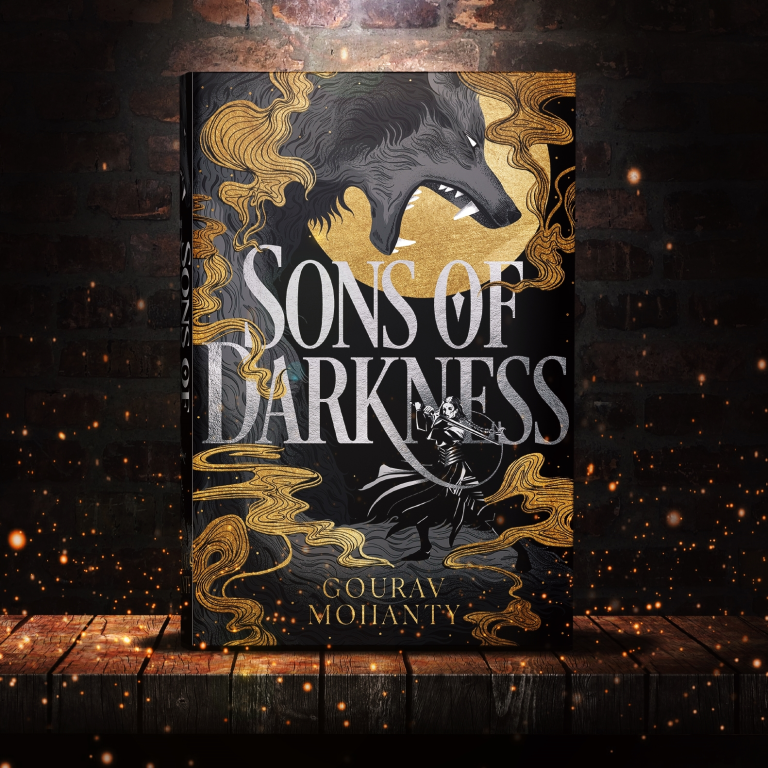 Rating: 10/10
Synopsis
A brilliantly imaginative talent makes his exciting debut with this epic grimdark fantasy saga inspired by ancient Indian epic Mahabharata and filled with treachery, war and vengeance, in the tradition of Steven Erikson's Malazan Book of the Fallen Series and George R.R. Martin's A Song of Ice and Fire Series.
SOME BALLADS ARE INKED IN BLOOD.
Bled dry by violent confrontations with the Magadhan Empire, the Mathuran Republic simmers on the brink of oblivion. Krishna and Satyabhama have put their plans in motion within and beyond the Republic's blood-soaked borders to protect it from annihilation. But they will soon discover that neither gold nor alliances last forever.
They are however not alone in this game.
Mati, Pirate-Princess of Kalinga, has decided to mend her ways to be a good wife. But old habits die hard, especially when one habitually uses murder to settle old scores. Brooding but beautiful Karna hopes to bury his brutal past but finds that destiny is a miser when it comes to giving second chances. The crippled hero-turned-torturer Shakuni limps through the path of daggers that is politics only to find his foes multiply, leaving little time for vengeance.
Their lives are about to become very difficult for a cast of sinister queens, naive kings, pious assassins and ravenous priests are converging where the Son of Darkness is prophesied to rise, even as forgotten Gods prepare to play their hand.
Review
"'The ashes of light drift,' he intoned in a harsh voice, quite unlike his own, 'amidst corpses of stars, and the dead storm returns, with an echo of power. And I see then…the last defiance of Asha's blood. When the sun dies, the shadows will dance in a fiery coldness to welcome the Son of Darkness.'"
Where to start with this book. Sons of Darkness came out of nowhere for me. I saw the cover randomly when the author posted it to Twitter and had to read it! I'm so glad that I did. I LOVE love this book. Like it will be among my favorites for years to come. I hope I can do it justice with this review.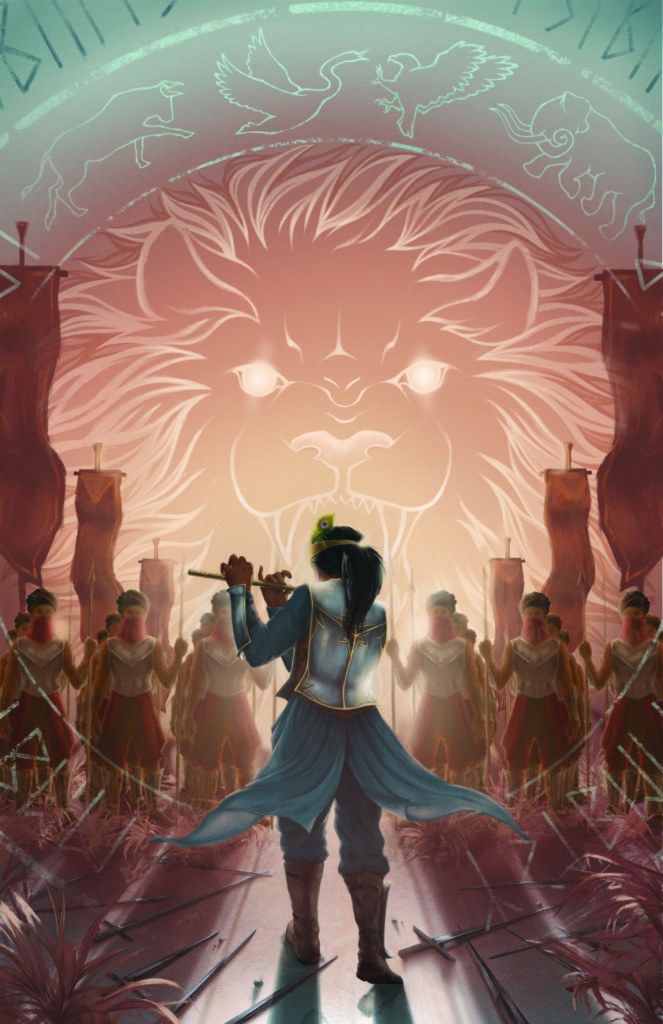 We begin with a truly epic prologue that had me immediately invested. It was not only packed with intriguing characters and some really cool worldbuilding, but also served an important purpose in showing you a small part of where the story is going to go from there. If you are one of those people that tends to skip prologues, please do not with this one. It is essential to the storyline. Just consider it chapter 1.
The biggest strength by far in this book was its characters. I mean every single character truly leapt off the page. Each character had very real, human motivations for what they were doing and their actions lined up with what we get to know of their personality, backstory, and motivations.
"Satyabhama was radiant in her own right, even if her beauty was of an austere kind. No paint graced her cheeks. No tiara gleamed on her head. She wore her long black hair tightly braided like a commoner. Yet Satyabhama stood out like a moon in a sky of stars. She was a warrior, more comfortable in chainmail armour than sarees, and Krishna cherished her for it."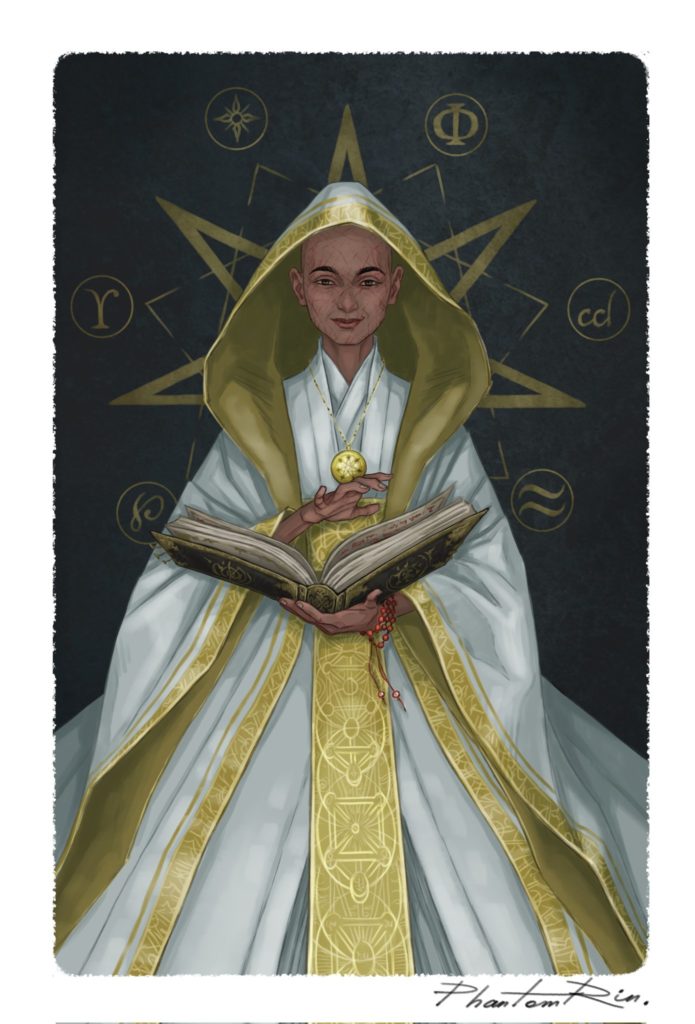 There are a lot of named characters in this one and the author does a really good job of differentiating them. I didn't count them as I went so I am not sure, but I would say there are 10-15 POV characters in total with 6 of those POVs having major roles in the story and the others being only 1 or 2 chapters. Please don't be intimidated by this. Like I said each character is very distinct. Not only that, but the author saw fit to include a Dramatis Personae so if you ever need to reference a character it is there for you.
My favorite of the 6 major POV characters was Krishna. My favorite of the characters overall was Satyabhama, Krishna's wife and so much more. Such a fascinating character! Mati, the Pirate Princess of Kalinga was also a very intriguing character even though she had the least POV time of the major POVs. Karna, good old Karna. Very naïve at times, Karna is about the only person in this entire story that you could possibly call a good person. He just wants what is best for the Resht, his caste of the lowest of the low that never have a chance to rise above their station. And he's willing to fight for what he believes.
The world is sprawling. We go from the walls of Mathura, where siege and slaughter are the order of the day to the deadly political intrigue of the courts at Hastinapur and beyond. We get glimpses of the pirates of Kalinga, the excess and riches of Panchal, and the might of the Magadhan Empire. I cannot wait to explore this world more and more as the series continues!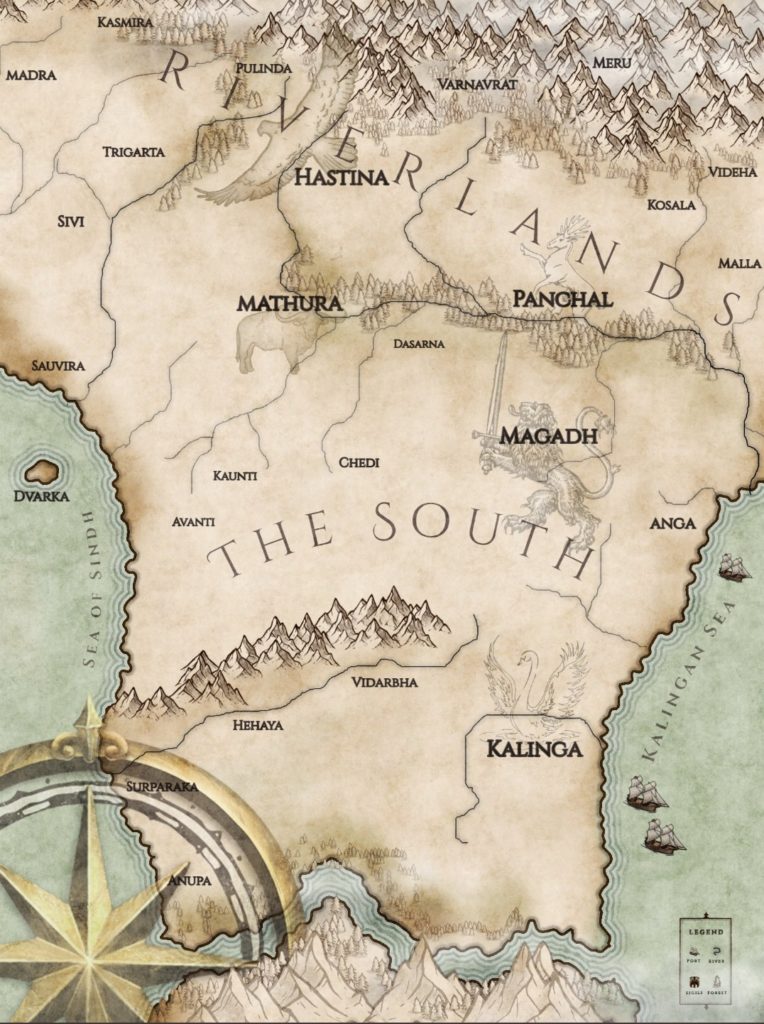 It is not just the world and cities that are sprawling however. We get glimpses into a cool magic system, meet characters from all walks of life, and even go beyond this particular world into another place filled with Immortal beings.
"Karna was, for all practical purposes, doomed."
As I continued reading I kept thinking that I couldn't believe this book was a debut. Everything is so masterfully done. The storyline is so intricately interwoven between the POVs that it could have easily have gotten tangled up. However, the author does such a fantastic job of it that everything either makes sense by the end or is left open to be answered later in the series. There were multiple times that I was surprised at where a piece of the story went. Mohanty loves to flip your expectations on their head and I loved that about this book.
Sons of Darkness is a character driven novel with a stunningly imaginative world and an action packed climax that had my heart pounding, leaving me desperate to read the sequel. Read this book!!!