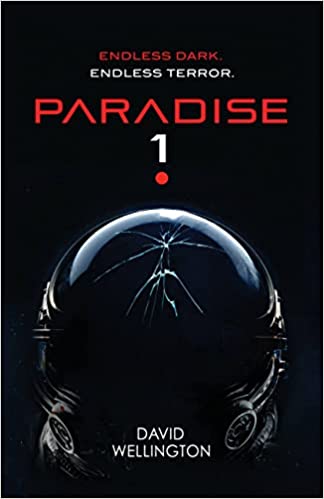 Rating: 7/10
Synopsis
Paradise-1. Earth's first deep space colony. For thousands of people, it was an opportunity for a new life. Until it went dark.
No communication has been received from the colony for months. And it falls to Firewatch inspector Alexandra Petrova and the crew of the Artemis to investigate.
What they find is more horrifying than anything they could have imagined.
Review
Paradise 1 by Davids Wellington is a fast-paced science fiction horror story that occurs in a spaceship. The plot starts with a few mysterious events and leads right into the story, and then keeps a constant high-octane pace until the last act. Without giving any details on the plot or the events of the book, you get everything the genre has to offer such as spacecrafts, AI and all sorts of well-researched science, gore and a good amount of edge of your seat action.
Personally, up until now I wasn't familiar with Wellington's experience in the horror or science fiction genre and researched him a bit to find out he's written lots of zombie fiction and similar troves. Paradise 1's direction and background from the author now make a lot of sense and if you've read the author before this genre and story will fit right into your library.
As I mentioned before, endings that lean into a series without properly closing the present book aren't my favorite approach and usually is a turn-off. Paradise 1 kind of sets it up this way for future tomes and I wish it was a bit more tied up for the current volume. However it didn't take too much away from the climax of the first book.
In conclusion, if you love constant action, elements of horror all wrapped up in well-defined science fiction details, then go read David Wellington's Paradise 1.