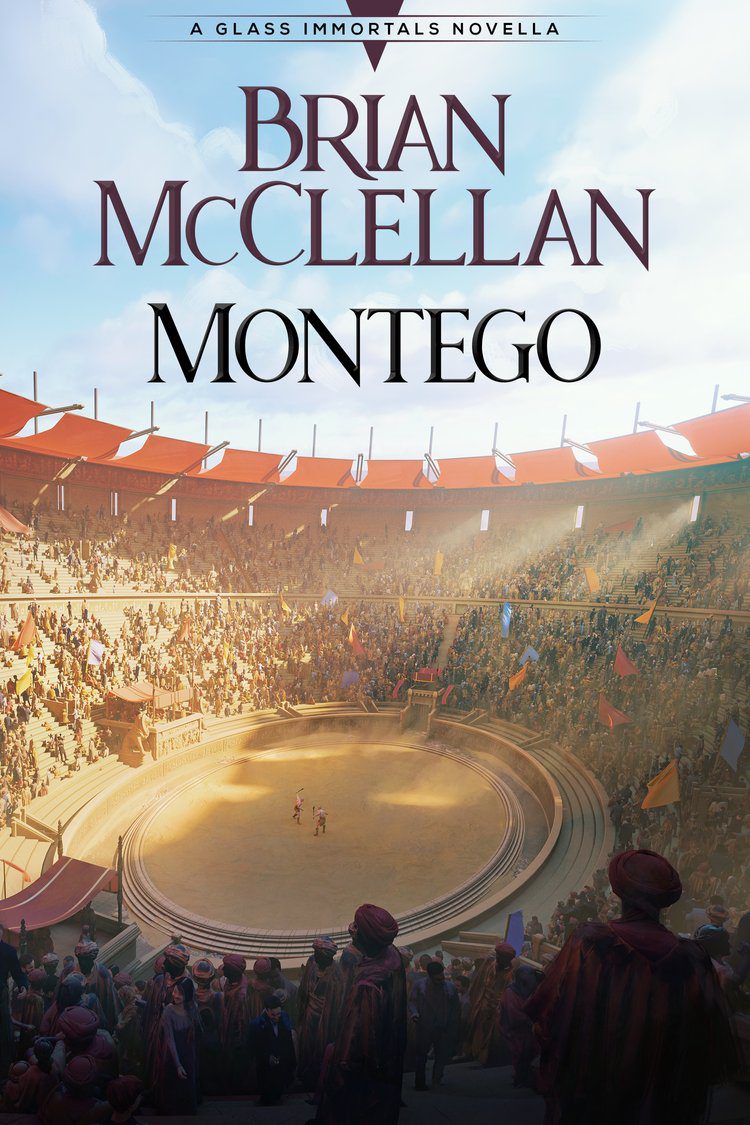 Rating: 10/10
Synopsis
Twelve year-old Montego al'Bou is an orphan, a provincial peasant boy left alone by the recent death of his grandmother. Possessing nothing more than his grandmother's cudgel, he strikes out to the capital where the influential Grappo have offered to bring him up in the luxury of an Ossan guild-family. He finds his welcome frosty, his new home full of confusing responsibilities.
He quickly discovers that the greatest sin in the capital is to be born without money, and the classist elite will not hesitate to remind him of his humble origins. Montego dreams of being his own man, of making it in the cudgeling arenas of the Empire's deadly spectator sport where even a provincial can be worshipped like a god. But skill isn't the only barrier for a wannabe cudgelist. Without allies, cunning, and a helping of daring, he can't hope to make it in the capital.
Review
After having read and really enjoyed In the Shadow of Lightning in 2022, this book was an easy pickup for me when the author self-published it through a Kickstarter campaign. I haven't been reading much lately, but when I received this book I decided to take a quick glimpse at it and just…kept on reading until the end. That's saying a lot for me right now.
"If you live, I will be forced to raise the two most bull-headed boys in the Empire."
My favorite part of any Brian McClellan book is typically the magic system. McClellan has such a knack for creating incredibly fun, exciting magic systems that permeate the world in a wonderful way. The Glass Immortals series has been no exception to that rule.
However, the magic system plays only a small part in Montego. This is a character origin story, or rather characters. In my opinion this novella should be read only after reading book 1, In the Shadow of Lightning.
The main thing that this book did for me was make me fall in love with the three main characters from the main series. I had already really enjoyed both Demir and Montego's characters from book 1 and this novella only increased my love for them.
But I felt that the character that my feelings changed on the most was Kizzie. I never disliked Kizzie, rather I was more indifferent towards her character in book 1. Through Montego, I was able to see Kizzie in a new light. I grew to really care for this girl that has been dealing with the complex relationships and emotions of being a bastard of a powerful guild family her whole life.
My favorite part of this story was seeing the forming of the deep friendship that Kizzie, Demir, and Montego already have in book 1 of this series. It is hard to understand the deep intimacy of character relationships without knowing the specific reasons why they are close. This origin story really bolstered the trio's friendship in the story of the main series even more than McClellan had done up to this point. I would even go so far as to say that this novella is required reading if you want to get the full emotional experience from this series.
Montego tells its own engaging story while increasing my emotional investment in the Glass Immortals main series, especially its characters. I hope for even more novellas about this trio of characters and now I can't wait for book 2 to come out!
Montego comes out May 23, 2023. Don't miss out!