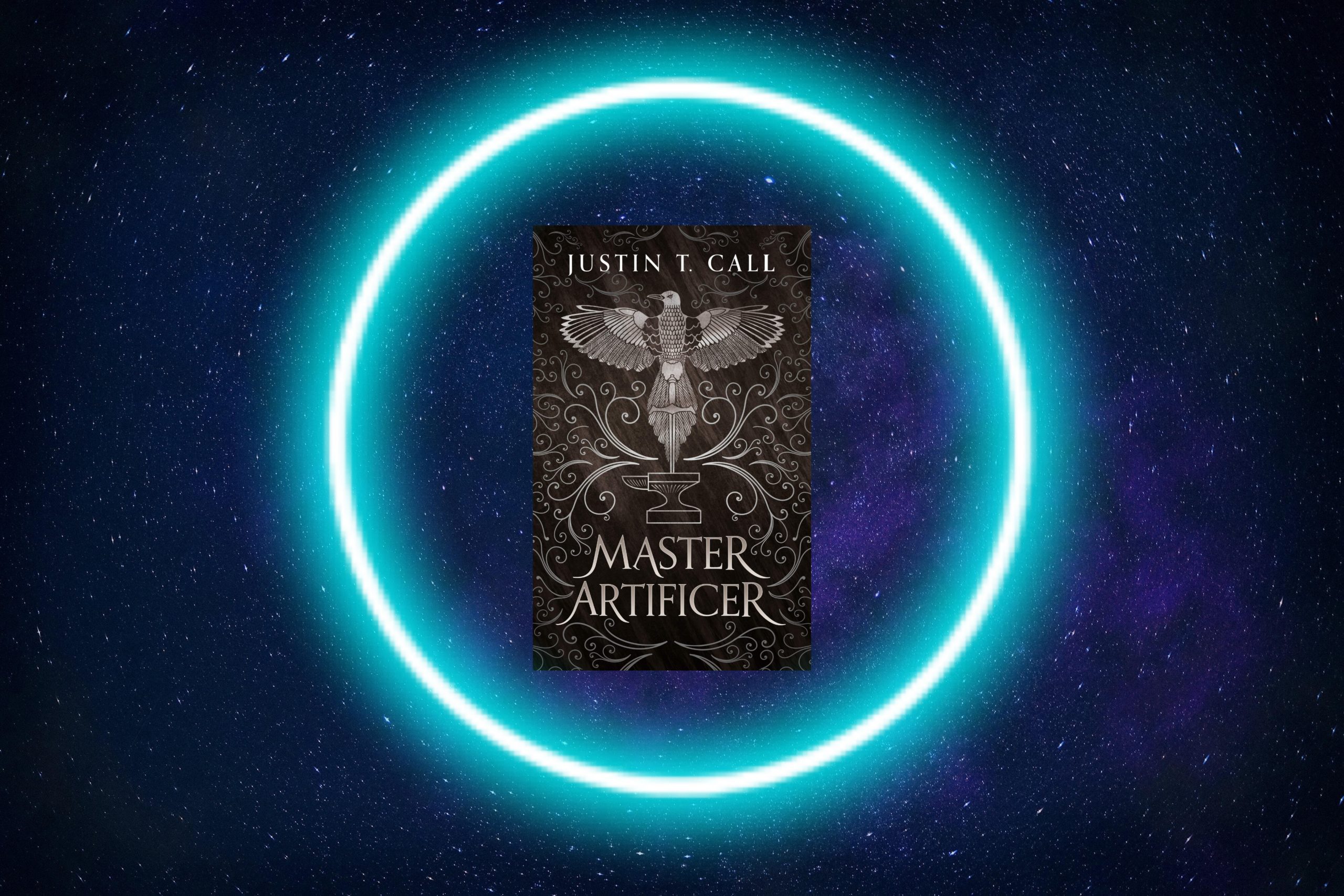 Rating: 8.5/10
Synopsis
Annev has avoided one fate. But a darker path may still claim him…
After surviving the destruction of Chaenbalu, new mysteries and greater threats await Annev and his friends in the capital city of Luqura. As they navigate the city's perilous streets, Annev searches for a way to control his nascent magic and remove the cursed artifact now fused to his body.
But what might removing it cost him?
As Annev grapples with his magic, Fyn joins forces with old enemies and new allies, waging a secret war against Luqura's corrupt guilds in the hopes of forging his own criminal empire. Deep in the Brakewood, Myjun is learning new skills of her own as apprentice to Oyru, the shadow assassin who attacked the village of Chaenbalu – but the power of revenge comes at a daunting price. And back in Chaenbalu itself, left for dead in the Academy's ruins, Kenton seeks salvation in the only place he can: the power hoarded in the Vault of Damnation…
Review
"Annev couldn't help feeling that sometimes fate was a real pain in the ass."
MINOR SPOILERS for Master of Sorrows ahead. So if you have not read book 1 I would suggest not continuing the rest of this review until then.
I listened to this mostly via audiobook and I personally thought the narration was okay, but nothing to write home about. I would recommend reading either the physical or ebook if you are able when enjoying this story.
This one was quite hard for me to decide on the rating. On the one hand I really enjoyed this sequel to Master of Sorrows, while on the other I was left wanting more in certain parts of the story. Let me explain.
I'm gonna begin with something I absolutely loved about this book, multiple POVs! Master of Sorrows was for the most part told from the single POV of Annev. Master Artificer smoothly transitions from that to multiple POVs due to the fantastic character development of side characters that was done in book 1. It just felt like a natural progression of the story to go to multiple perspectives which is really hard to do well and is something that normally tends to fall flat in my experience. The fact that Justin Call did this and made it feel so smooth and natural was very impressive to me.
The three main POVs that were added were Myjun, Fyn, and Kenton, with Titus getting a chapter here and there as well. My favorite one varied throughout the book as each character had something interesting going on most of the time, but Fyn ended up getting the crown for my favorite through this book. There was always something important going on in Fyn's POV and I found him a fascinating character to follow in his own right. It was so cool to see him form new bonds of friendship and even found family with his new gang in the criminal underground of Luqura.
"What have I done? I killed a man…and I feel nothing."
Out of all the characters Annev had the most character progression. It is hard to pin down what type of character Annev is because he is so unique. He is so very flawed. He wants to do the right thing, but he also has a determination to survive that can turn him into a more cold, practical man. Annev has become a fervent skeptic, distrustful of everything and everyone he encounters which ends up really affecting not only his development but also his relationships with his friends and everyone around him. Annev is the best type of character in that he is complex. He is likable at times, relatable at others, and downright frustrating sometimes. Above all else though Annev made me feel invested. I care about what happens to him and am so intrigued by his character arc and where it seems to be going.
I love this magic system. Call has created a complex system of magic that you learn more and more of as the story goes on. I love the countless magical artifacts, the different types of magic and how they can only be accessed by people of a certain ancestry, and the many fascinating ways that magic impacts this story. Call combines elements of a typical soft magic system with the strict rules of a hard magic system to make magic not just a cool backdrop, but an integral part of the world and the story being told.
"…those that deal in death rarely value life."
There was so much worldbuilding and character development in this book and I found most of it fascinating. The one thing that I did find not to my liking was that there wasn't really much progression in the macro plot of the story. I actually spoke to the author about this and he said this was a purposeful move on his part as the things that we learn in this book are essential for setting up the rest of the series. However, this method of storytelling did leave me wanting more in terms of plot for this particular book in the series. There was definitely many fascinating things being learned and important story points being made, but there were also times where I felt the story got bogged down a bit in the details or stayed at one place too long.
Despite this one issue, I really enjoyed Master Artificer and am excited to see where the next two books will go! The world of The Silent Gods is so immersive and the characters so compelling, drawing you in immediately and demanding your attention until the final page is turned. I definitely recommend this series.