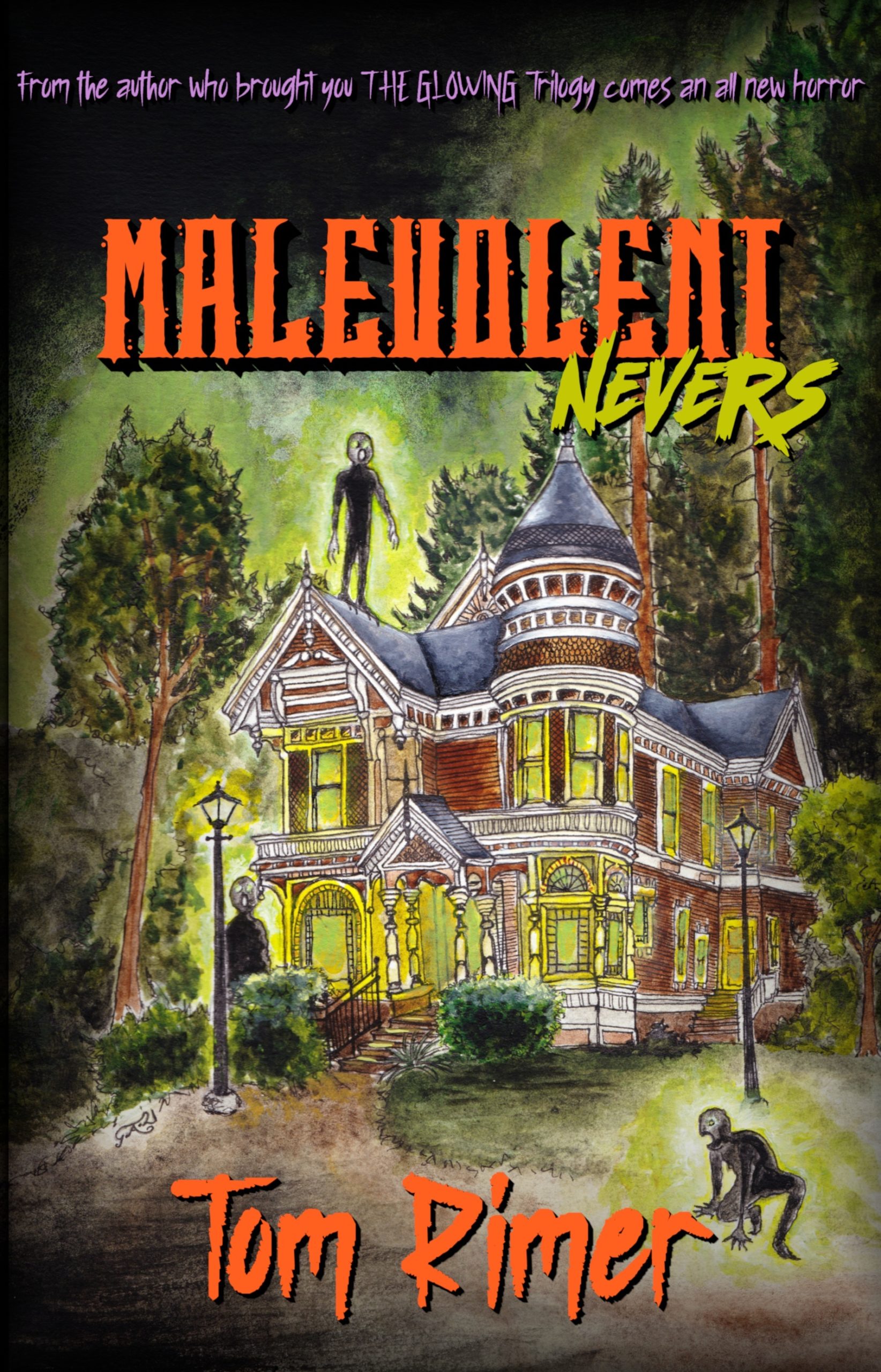 Rating: 9.0/10
Synopsis
'TIS THY TURN.
Abel Ward just wants to reconnect with his son. After having been a ghost for seventeen years, he's returned and trying to be a parent again. He doesn't want to mess it up. If only he knew where to start.
HERE THEY WAIT FOR ALL OUR EVERS.
Simi Ward wants his dad to leave him alone. He's happy just hanging with his girlfriend, Mags, and though Abel is trying, it's far too late. Sometimes you really can't make up for lost time.
OUR DEMONS TO BEAR.
And when a mysterious midnight call summons them both to an old family estate in New England, neither could have expected what would be lying in wait. An ancient evil so rooted in the story of their ancestors, it'd be impossible to dig up.
OUR DEMONS TO SHARE.
Will the secret remain buried, or will Simi and Abel finally learn the truth?
Does knowing the truth do anything to stop the evil from spreading?
SOMETIMES THEY BE LOCKED AWAY, WHERE NO ONE CAN SEE 'EM, OUTTER SIGHT.
SOMETIMES THEY BE A DROOLIN' FACE, STARIN' IN THROUGH 'YER WINDER, IN THE DEAD OF NIGHT!
Review
Malevolent Nevers is a new Gothic horror novel by Tom Rimer. This is my first of Rimer's books, but I can guarantee that it won't be my last! Malevolent Nevers turned out to be everything that I love about horror: characters you care about, a mystery to be solved, and downright terrifying monsters. What I didn't expect to find was an emotional connection that had me invested in the main characters from page one and a story I just couldn't let go of until the very end.
"…Here they wait for all our evers,
O' Malevolent, Malevolent Nevers."
Malevolent Nevers takes place in the real-world town of Foxborough, Massachusetts, though I believe the author may have taken a few liberties in crafting the town, such as making it feel and behave like a much smaller, rural town than the real Foxborough. Or, at least that's how I felt while reading and from the little bit of research into Foxborough that I did afterward. In any case, Foxborough and its residents are as much a part of the story as are the main characters. The central mystery of Ward House is so intertwined with the history of the area that Foxborough becomes a key player in the events of the book. An author's note at the end of the book even lays out just how much the real life Foxborough and the author's life there inspired specific events from the book and it's these little things that really ground a horror story firmly in reality.
Ward House, the ancestral home of the Ward family, has stood for generations and has passed to each subsequent head of the family since it was built. Appearing to loom straight out of the marsh in front of which it stands, with its Gothic architecture and eerie facade, Ward House is something the locals of Foxborough know to avoid. Like I mentioned of the town before, Ward House is integral to the plot. Indeed, everything centers around the mystery of the house and the creatures that make their home in the wetlands that surround it. From the dead silence of the marsh to the eerily decorated clown room, unease bleeds from the pages. It reminded me so much of the eponymous house from Shirley Jackson's The Haunting of Hill House. However, where Jackson's story ended with readers unsure of whether Eleanor's experiences were real or imagined, Malevolent Nevers is not so subtle. Which isn't to say that it lacks all subtlety, just that I definitely appreciated the build up and pay off of the mystery revealed.
"Oh, Abe. Have you forgotten? Have you been gone so long that you can't remember this place? They're still here you know. They've been waiting for you. For this. For now and what is soon to become of me." Her smirk widened. "You know the rules."
Just as powerful as the real-world New England setting and the Ward estate, the actual characters of Malevolent Nevers blew me away. Abel, who spent most of Simi's life drifting from bar to bar, has cleaned up his act, but it takes more than being there to prove to Simi that Abel is worth the trouble. Parents aren't always ready to step up when the time comes and, as I can attest, their children aren't always willing to just pick up like no time was lost when they finally come around to realizing what is important. In many ways, their relationship echoed that of mine and my father's and I was completely hooked on the dynamic between the two of them from the start. It would be enough if the good characterization ended there, but Mags, Daisy, and even the citizens of Foxborough who have next to no "screen time" still feel real and fully fleshed out. It would also be very remiss of me not to mention that this book has not one, but TWO (2) badass centenarians in it. I really love it when older people get to show their strength on page, which in this case was the emotional strength of Elma who faces down her grisly responsibilities with grace and poise and Ulf's physical strength, belying his age.
If you can't tell by now, I absolutely loved Malevolent Nevers! The mystery of Ward House, the amazing characters that Rimer has written, and the chilling descriptions of the Nevers themselves were all perfectly executed. I completely tore through this book at lightning speed. Initially, it was because I couldn't get enough, but then an action packed second half had me tearing through the pages to discover the secret of Ward House and the fate of all those entertwined in its mystery! Malevolent Nevers easily takes a place in my top reads of the year. Horror isn't just for Halloween; I'd be hard-pressed to suggest a better book to curl up with under the covers on a cold Winter night. But, be warned. Some secrets should remain buried.
Evil has a way of signaling to those who are willing.
Willing to hear it.
Willing to smell it.
Willing to absorb it.
Something was about to happen.
An entire town braced itself.
And Abel Ward and Daisy Peltzer rumbled on back home to Ward House.