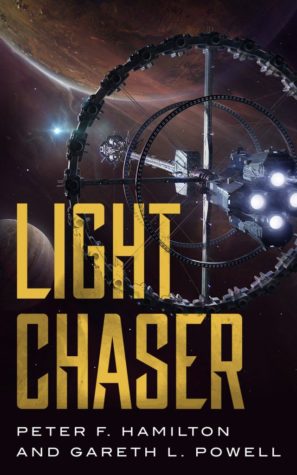 Rating: 9/10
Synopsis
Amahle is a Light Chaser – one of a number of explorers, who travel the universe alone (except for their onboard AI), trading trinkets for life stories.
But when she listens to the stories sent down through the ages she hears the same voice talking directly to her from different times and on different worlds. She comes to understand that something terrible is happening, and only she is in a position to do anything about it.
And it will cost everything to put it right.
Review
When they say greatness sometimes comes in small packages, Light Chaser definitely fits that description and I would love to see this story expanded into a larger format or TV series/movie.
For context, and giving no spoilers, the story centers on a Light Chaser, or Amahle, a sort of interplanetary goddess whose responsibility is to travel through a universe packed with planets and gather/provide collars to its habitants to collect memories for a higher power. But this is the setup. Where the story quickly gets interesting is in its enigmatic character that keeps popping up who quickly challenges Amahle's status quo and therefore sets a series of events that will change everything.
Although too short for my taste, this story was a blast to read and included some medieval and urban elements that supported the Sci-Fi technical prose that Gareth and Peter used throughout the novella. Inside this quick spaceship-driven adventure flourishes a mystery that kept me turning pages to see its big revelation and resolution, and the narrative delivered.
Again, going further with this review might reveal some plot points and I'd prefer you drop this review and grab yourself a copy. If you enjoy reading novellas with a great Sci-Fi adventure that spans time and space, Light Chaser by Peter Hamilton and Gareth Powell should be on your reading bucket list.