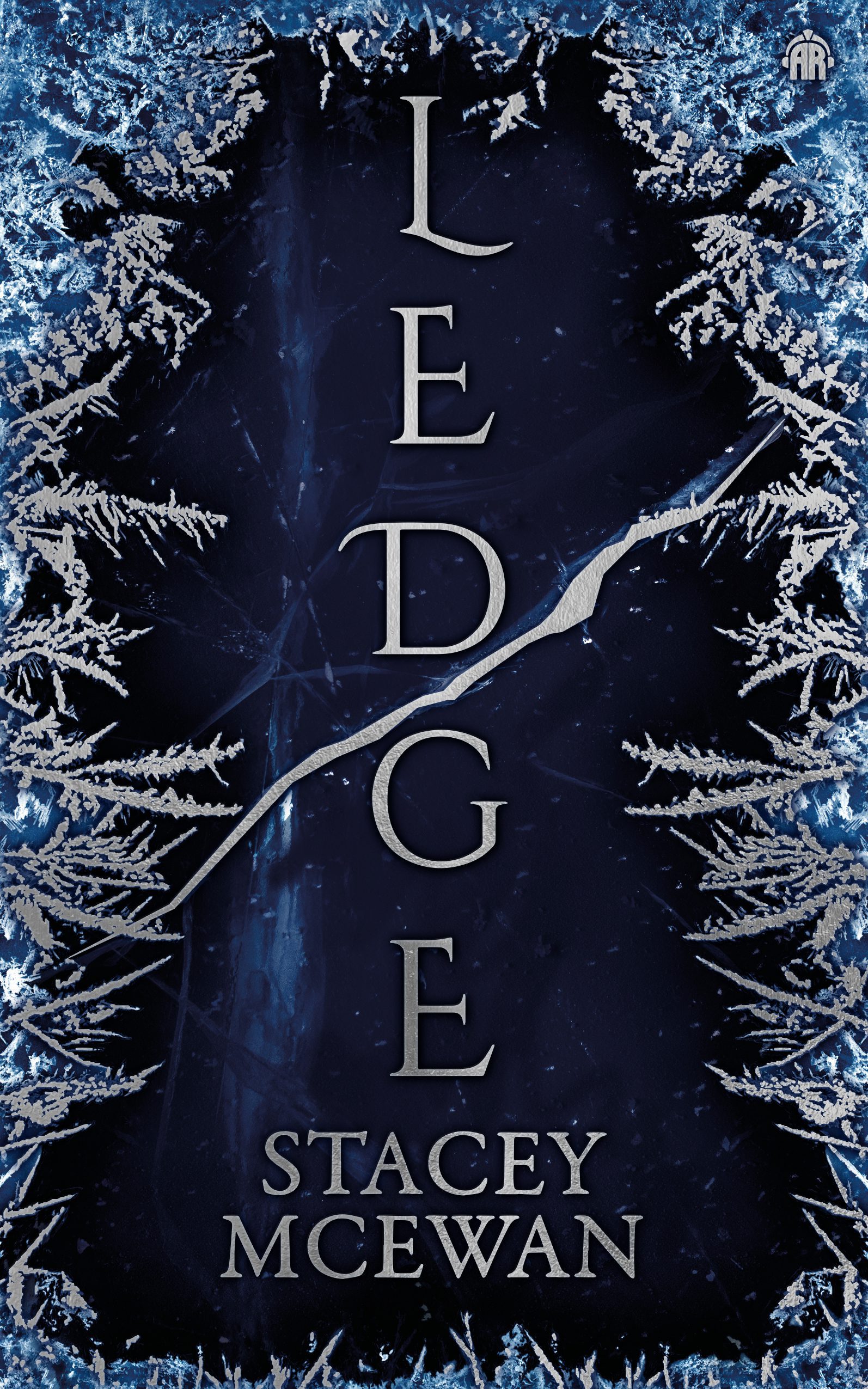 Rating: 9/10
Synopsis:
In a place known as The Ledge, a civilization is trapped by a vast chasm and sheer mountain face. There is no way for anyone to escape the frozen wasteland without befalling a deathly drop. They know nothing of the outside world except that it is where The Glacians reside – mystical winged creatures who bring them meagre rations to survive, in exchange for a periodic human sacrifice. Dawsyn, axe wielder and only remaining member of her family, has so far avoided the annual culling, but her luck has run out. She is chosen and ripped from her icy home, the only world she knows. No one knows what will happen to her on the other side, least of all Dawsyn. Murdered? Enslaved? Worse? Thankfully, the fates align and Dawsyn manages to escape their clutches with the help of a half-Glacian called Ryon. But trust does not come easily, and she keeps a trained axe to his throat while they journey together down the slopes. But who's to say that the life below will be any better than the one she has run from?
*Content warnings* gratuitous violence & death; death of a minor; suicide; attempted sexual assault.
Review:
"Beware the female whose desire to hurt burns hotter than her desire to heal."
Gosh, I loved Ledge by Stacey McEwan. I signed up for the blog tour via Angry Robot and was granted a July slot. Of course, July was busier than I intended it to be, so here I am on July 31st at 7 pm EST writing a review. I am so thankful to have gotten an early copy of this book. I sat down and devoured this in almost one sitting.
Ledge satisfied the fantasy lover in me, with fantastic worldbuilding and battle scenes. It also satisfied the romance lover in me, with some slightly spicy scenes and an enemies-to-lovers plotline. The romance wasn't over the top (not that I can't hang when they are, but I know some people are romance shy) and the scenes were well-placed. What I liked about Ryon and Dawsyn was that they needed each other. Dawsyn was fully capable of handling herself, but she's also human in the face of these near-immortal beings; she's gonna need a little bit of help. Ryon was there to keep her alive in those instances. And Ryon was saved by Dawsyn quite a few times, and always had faith in her abilities to take care of herself, even when he was joking about her being a human. Dawsyn IS a strong and independent woman, always has been, but she's also ready to let someone help shoulder the burden she's been carrying her whole life. There's something in me that loves to see people working as a cohesive unit when it comes to relationships. McEwan is good at displaying this in Ledge. Two people who are invariably capable of being the strong one when the other one is weak, whether that is mentally or physically.
Their relationship might have progressed a little faster than people expect, but it definitely wasn't "insta-love" territory. I don't mind instant attraction, because I think people often find themselves very interested in someone from when they first meet them.
The inclusivity of all types of people in this novel is so natural and seamless. The LGBTQ+ community is represented without feeling performative. Esra, a big burly human with a penchant for dramatics and a flair for fashion, was one of my favorite characters.
"Call me Esra, darling, call me bitch, for all I care," he says, his hand reaching for hers. "But never lower me to such mundane names as man or woman. For the purposes of our impending friendship though, I suppose you can say he when you must, if only for a lack of a better word."
This is a perfect novel for people that like books about marginalized people rising up to fight the powers that hold them down. There's a lot of dystopian type of novels that fit that bill, and although this is more fantastical than would typically fall into the dystopian genre, it still has some of those basic characteristics. The rich are being taken care of while the poor are suffering and used as sacrifice for the brutal creatures that have dominated the area.
And that ending! I must admit, I love a good cliffhanger. I know some people detest them but I think a book that leaves you wanting the next book immediately is a good thing. I am already looking forward to the next installment. A huge congratulations to Stacey McEwan on her first publication! You can pick this book up on September 13th, 2022. Thanks to Angry Robot for sending me a copy for review!
STAY THE FROST
WATCH THE CHASM
THE COLD IS NOT ALIVE